Our GlobeIn Premium Wrap
Hand wrapped with love, each gift comes with its own regional pattern, giving your gifts an international flair.
Premium gift wrap – $5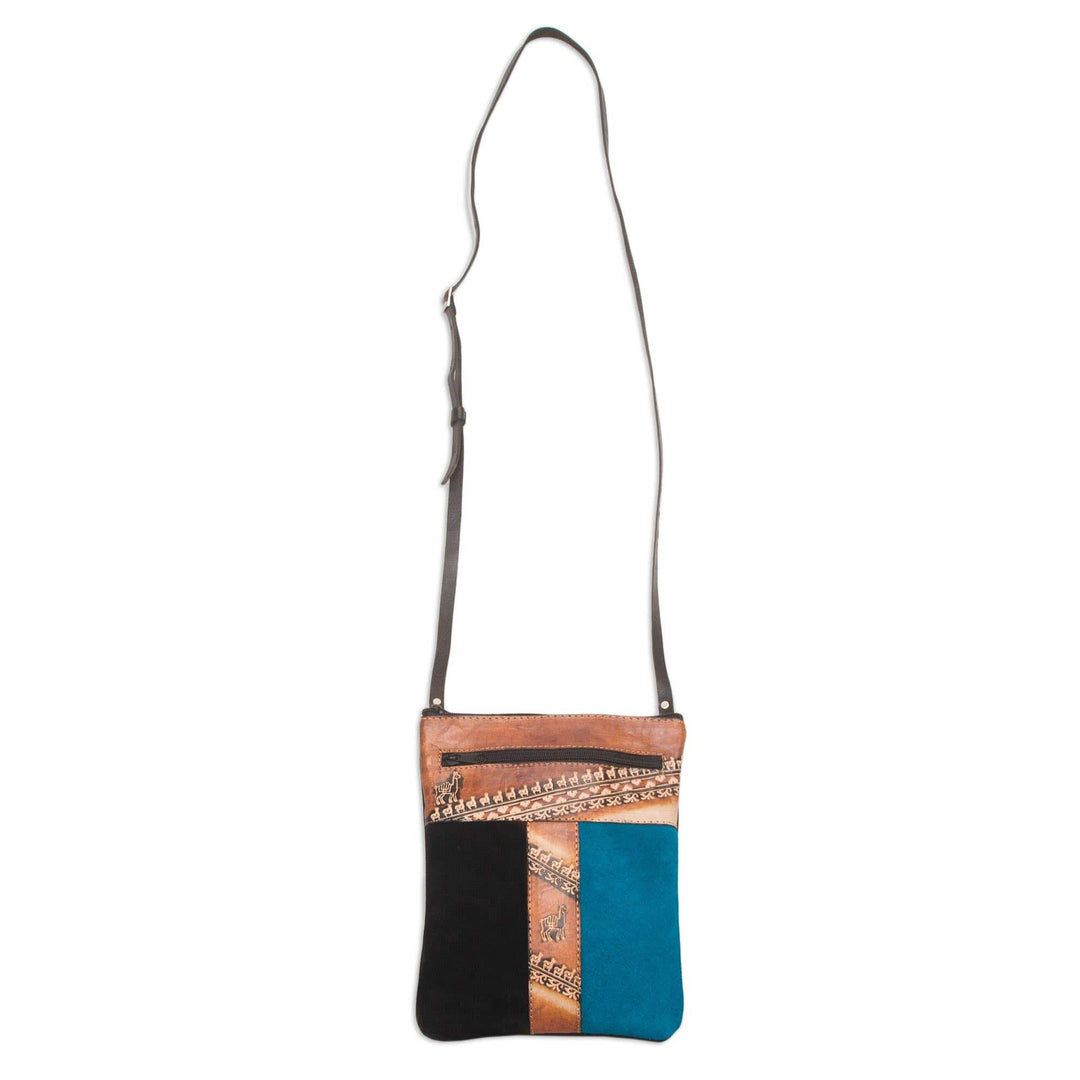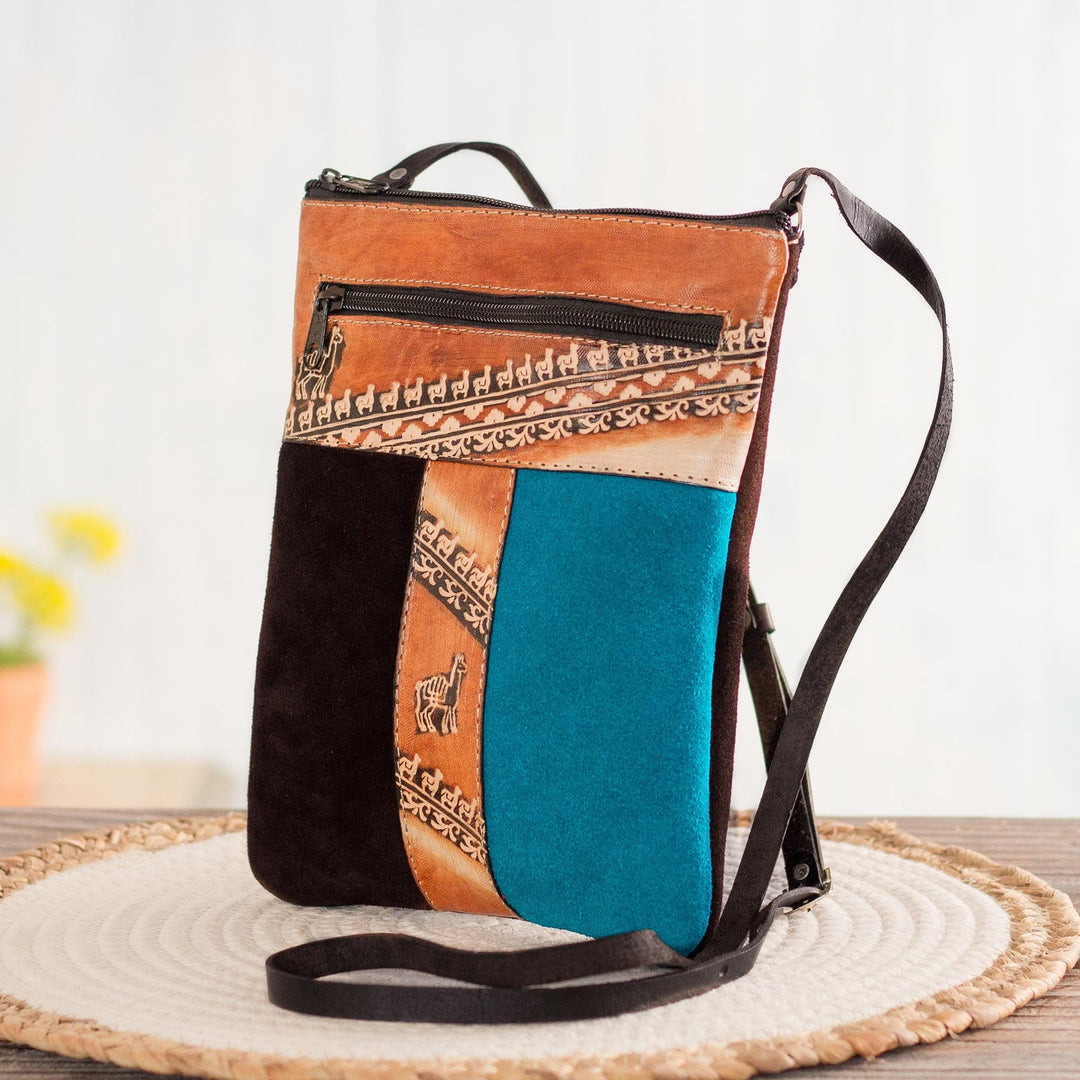 Pattern Leather Accented Suede Sling - The Llama Way
Original Price: $ 63.00
Save 40%
$37.80
$63.00
Overview
Description
Embossed with rows of llamas, brown leather accents the espresso and teal body of this suede sling from Peru. Kathiana Quispe designs a handbag of stunning beauty. It drapes over the shoulder on an adjustable strap. Opening with a zipper, this bag reveals a lined interior in black.
Suede, leather accents and strap; polyester lining
0.17 lbs
Bag: 9.5 inches H x 7.8 inches W x 0.4 inches D
Strap(s): 47 inches min L - x 55 inches max L x 0.4 inches W
Drop length: 22 inches min L - x 25.5 inches max L x 0.4 inches W
THE STORY BEHIND THE PRODUCT
Artisan Organization: Kathiana Quispe
Country: Peru
Latest Update

"In 2020, when we were in the midst of the pandemic, I was able to sustain myself financially only by selling through Novica. The orders also provided capital to diversify our product line, and those sales motivate us to continue creating more products. I am a single mother of three children. Thanks to my sales at NOVICA, I can afford my children's education, in addition to now leading two workshops where I provide work for other people.

"I go to business conferences, and when I meet new business people I immediately gain their respect because I work with Novica. This is a very important prestige, helping me to continue growing professionally. NOVICA completely changed my perspective on the profitability of artisanry, and that is why I will always be infinitely grateful."

Original Artist Story

"As a girl, I was attracted to the art of design and fashion. It was something passed down from generation to generation in my family.

"I was born in 1987 in the beautiful and historic department of Cuzco where the first Andean civilizations were formed with Huari and Tiahuanaco influences. It is also the cradle of the Incan empire and the site of the Vilcabamba Inca during the conquest of Peru. I couldn't be prouder of having been born somewhere so privileged.

"I consider myself extremely creative and responsible, two qualities that define my personality and the quality of my work. My father taught me the family art of tooled leather. I learned a lot of what I know now by working with him. Day by day, I'd see the techniques he'd learned on his own. We lived in the country and I spent my childhood between the workshop, the countryside and the city. My family struggled tirelessly for a better future.

"Starting out on my own was a difficult decision and very risky. I spent a lot of time analyzing the market, designs and trends. I visited craft fairs, looked through catalogs and statistics. Sometimes, I felt I had failed. I had to close my workshop twice because it was unstable. It was hard to stay strong during those times. I made mistakes but, little by little, I found the answers. Practice, steadiness and perseverance were my pillars to keep going.

"What I enjoy the most about my art is that I'm able to combine designs and play with symmetrical shapes. It's a challenge that affects every design. I love that it keeps me creating all of the time.

"My inspiration comes from the silhouettes I create. I love discovering handwoven Andean textiles to go with the embossed motifs, and finding the balance in the shape and depth of my designs. My country, so full of history, in another source of inspiration and I'm proud to share its memories through my leather work.

"I dream of having my own boutique one day with my own designs reflecting Inca motifs and the culture of my beautiful Peru.""