Our GlobeIn Premium Wrap
Hand wrapped with love, each gift comes with its own regional pattern, giving your gifts an international flair.
Premium gift wrap – $5
Blue Green and White Spotted Rocks Glasses (Set of 6) - Blue Cool
$81.00
Guest price
$64.80
Member price
Overview
Description
Whether it's after working hard or hanging out on the beach, one of life's little pleasures is a cocktail at the end of the day. This set of 6 rocks glasses are hand blown in the classic Guadalajara, Mexico manner with an updated design by artisans Lulu and Daniel.
Recycled glass
1.98 lbs
Each: 3.9 inches H x 3.1 inches Diam.
10 oz.
THE STORY BEHIND THE PRODUCT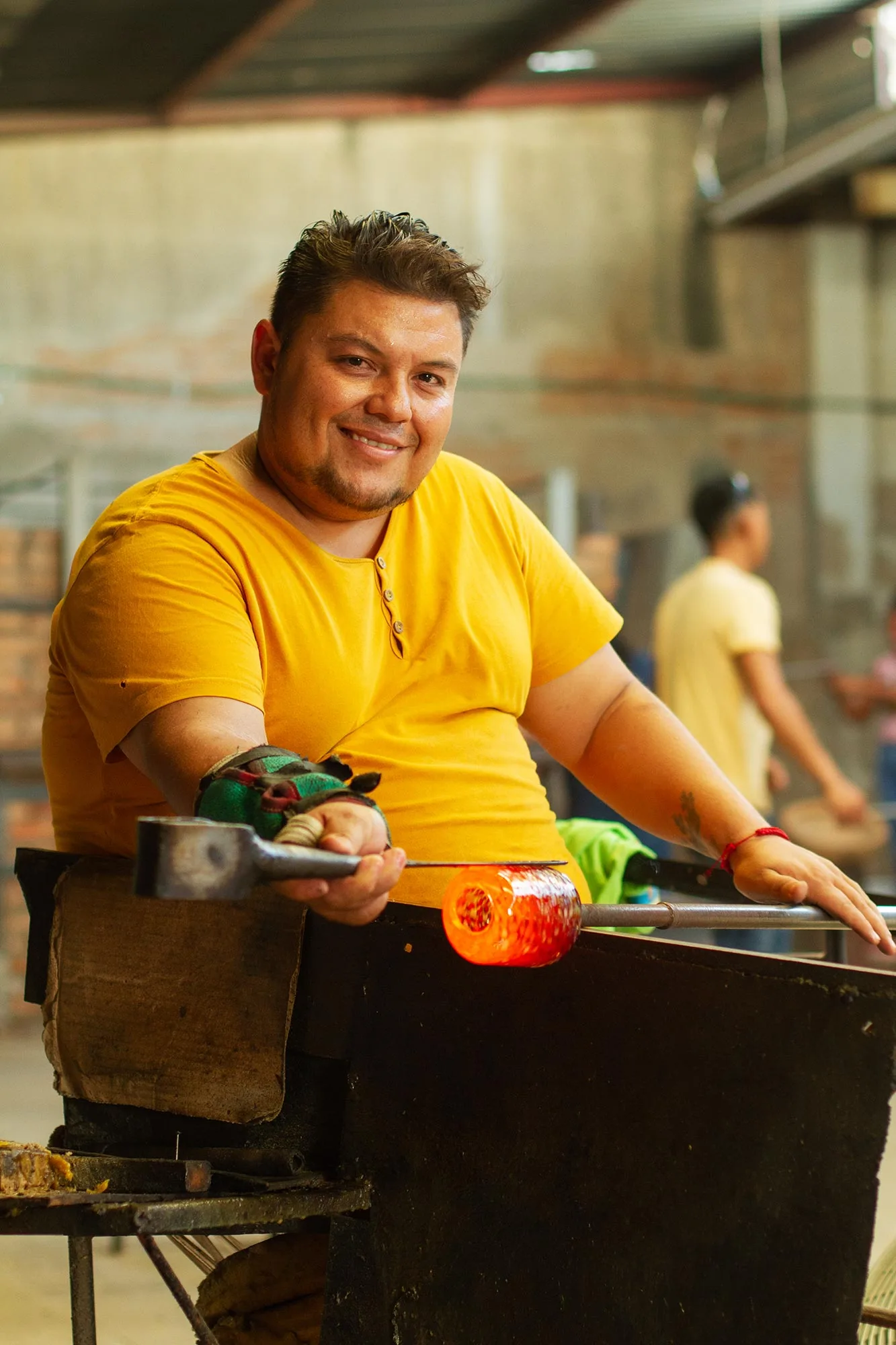 Artisan Organization: Lulu and Daniel
Country: Mexico
"Having the opportunity to work with such a moldable product in all its forms as glass becomes a wonderful opportunity to create something completely original.

"It is so satisfying to work with a product that represents a millenary art, not only because of the marked significance that it has had over the years. Though it has been made in different countries of the world, it has become a Mexican handicraft. And Mexico, rich in culture and history, provides us as artists with enough means to obtain inspiration and show the world this art in its different styles.

"I have known glass for years. It took a lot of practice and mistakes to be able to handle it and improve every day. Glass is a material that, once you know it, is so friendly and easy to handle. I particularly like working with recycled glass fragments, melting it at a temperature of 1300 c and adding color with oxides.

"This process allows me to work on 80% of the design and elaboration. Although it is a challenge to give it a current style, it is pleasant to be part of the elaboration process.

I like to focus on each moment find ways to solve the moments that are difficult, and in this way focus on building a happy future.""