Our GlobeIn Premium Wrap
Hand wrapped with love, each gift comes with its own regional pattern, giving your gifts an international flair.
Premium gift wrap – $5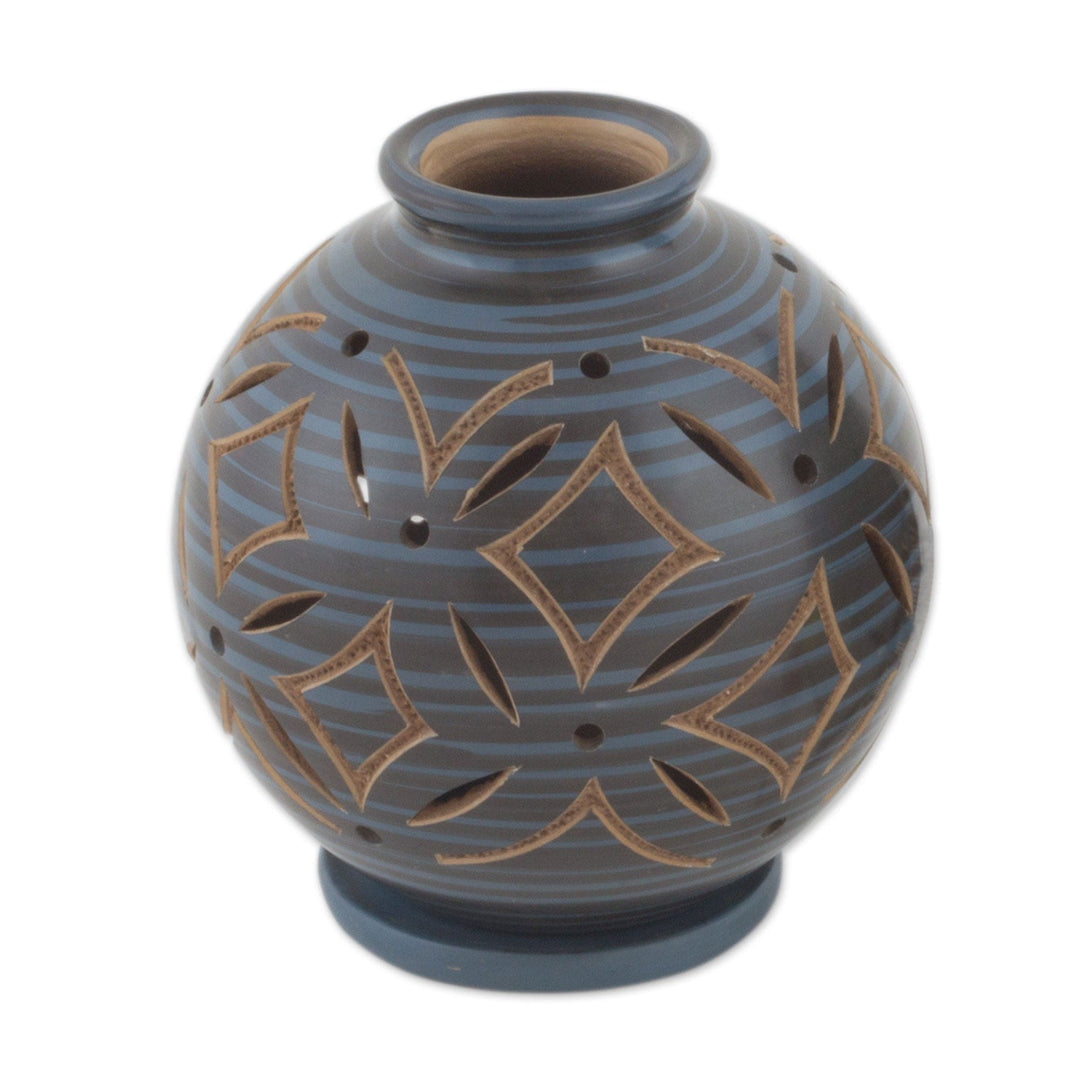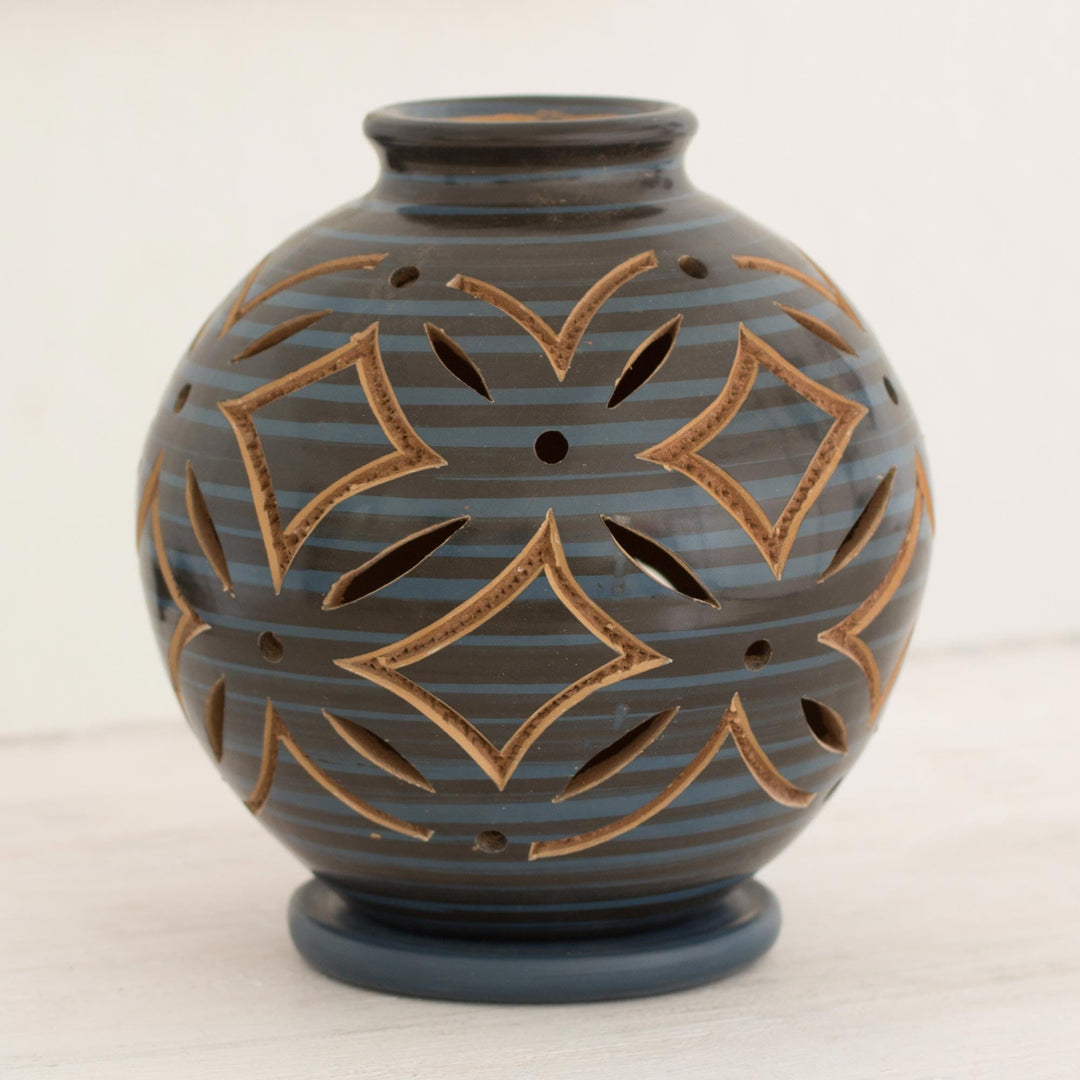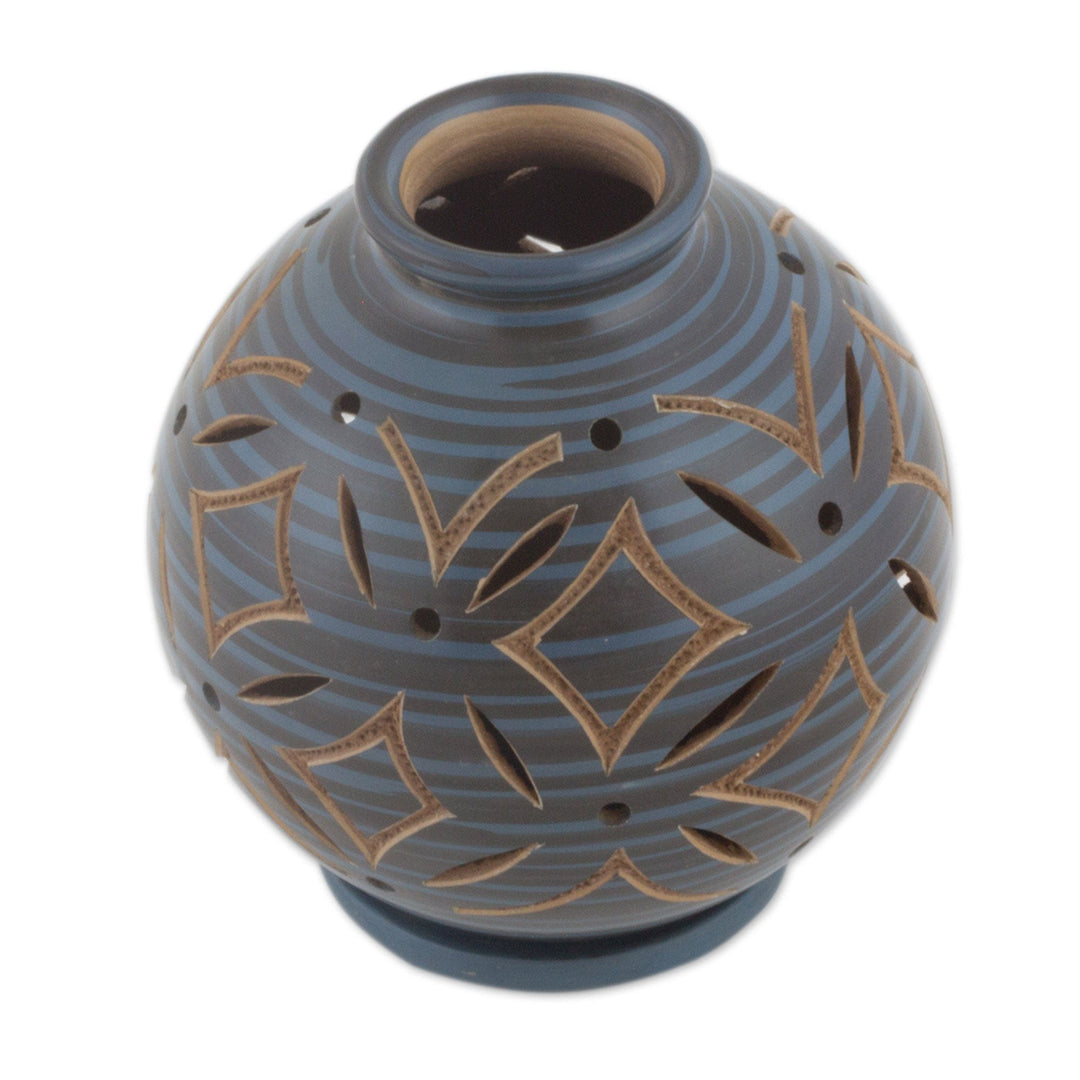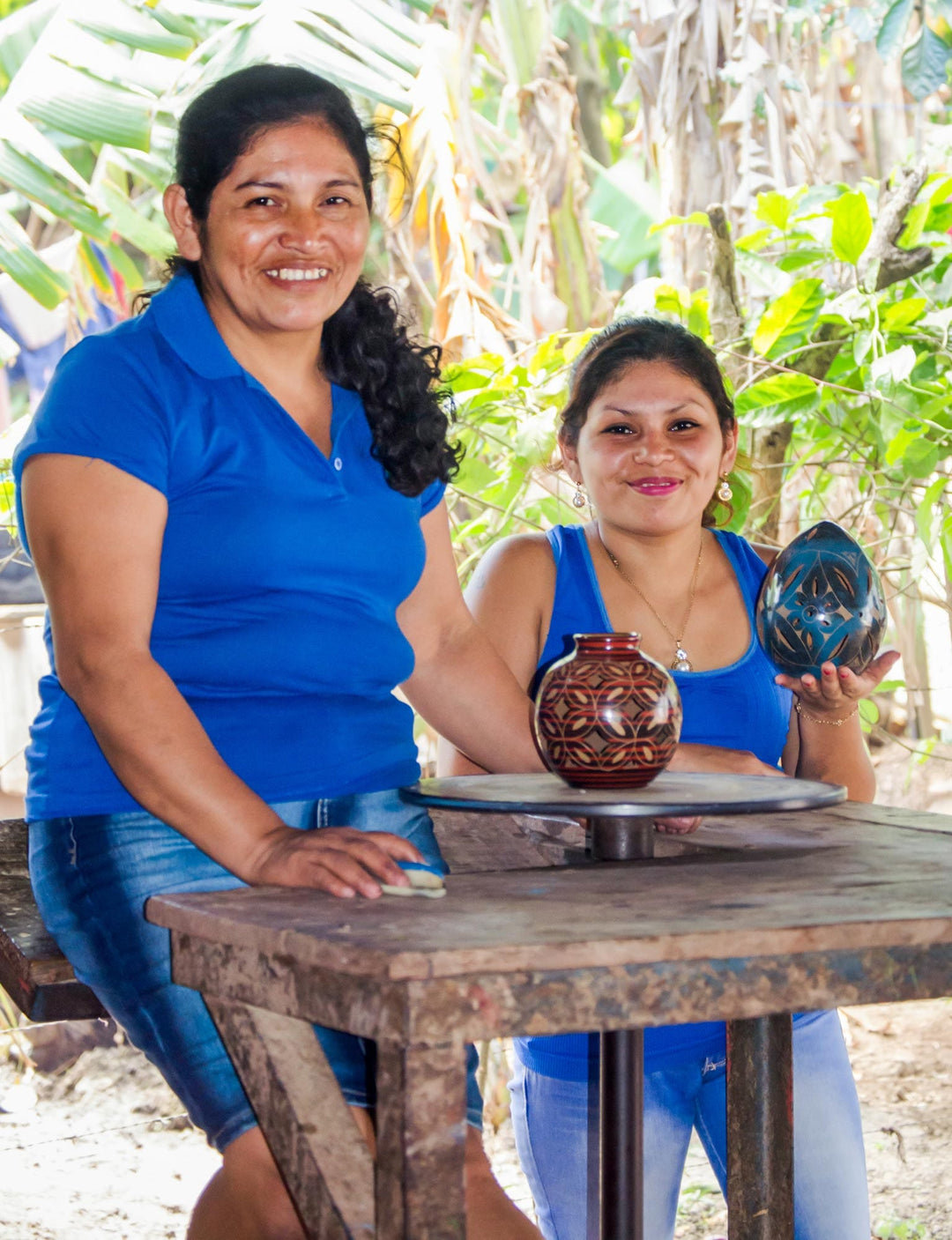 Blue Ceramic Candleholder Handcrafted of Terracotta - Luminous Blue Petals
$54.00
Guest price
$43.20
Member price
Available Premium Gift Wrap
You can optionally add Premium Gift Wrap into cart.
Learn more >
Overview
Description
Enveloped in bands of blue and turquoise, a smooth ceramic oval stands on a matching base. Isabel and Jessica craft this charming candleholder from terracotta, polishing the finished piece with a zapote fruit seed and applying colors derived from natural minerals. A tealight can be placed inside and the light emanates from petals incised by hand into the terracotta. The top is open to provide even more illumination.
Terracotta
0.50 lbs
5.8 inches H x 5.5 inches Diam.
Stand/base: 0.4 inches H x 3.5 inches Diam.
THE STORY BEHIND THE PRODUCT
Artisan Organization: Isabel and Jessica
Country: Central America
"I'm Isabel, Jessica's mother. We come from a town known as the cradle of Nicaraguan ceramics. I grew up surrounded by the ceramic arts, and learn the craft when I was a girl. I always enjoyed the creative process. Watching my family members work inspired me, and they showed me that ceramics also provide a way to get ahead in life.

"Jessica also learned the art from a young age. She spent a lot of time in the workshop observing us. Today she says she wants to craft ceramics forever. She was born in 1988 and is a young woman, filled with life and enthusiasm.

"When she was younger, she went out on an errand with her little brother. A few minutes later, he came running in to complain that Jessica had kissed a boy from the neighborhood. I was furious! I scolded her and she felt just awful. Today, the boy she kissed is her husband, Farinton. I'd never imagined that a teen romance would end in marriage. Farinton is a great help with the crafting process in our workshop, where we all work together so that everything comes out as it should.

"Nature is an important source of inspiration for us, and also the lessons our parents taught us that are deeply rooted in our culture. It's incredible to feel how the creative magic flows like electricity through the neighborhood and into our hands!

"As independent artisans, life hasn't been easy for us. We've never been able to pull ourselves out of poverty but, thanks to our workshop, our lifestyle is better than it was a few years ago. We want to grow more. We want to be able to market our designs and share our inspiration so that shoppers can have pretty pottery in their homes.

"It's a challenge to keep from getting into a rut creatively, and instead to continually craft new designs and color combinations. We dream of having a formal workshop where we can teach new ceramists, where we can welcome new assistants and keep this art alive.""