Our GlobeIn Premium Wrap
Hand wrapped with love, each gift comes with its own regional pattern, giving your gifts an international flair.
Premium gift wrap – $5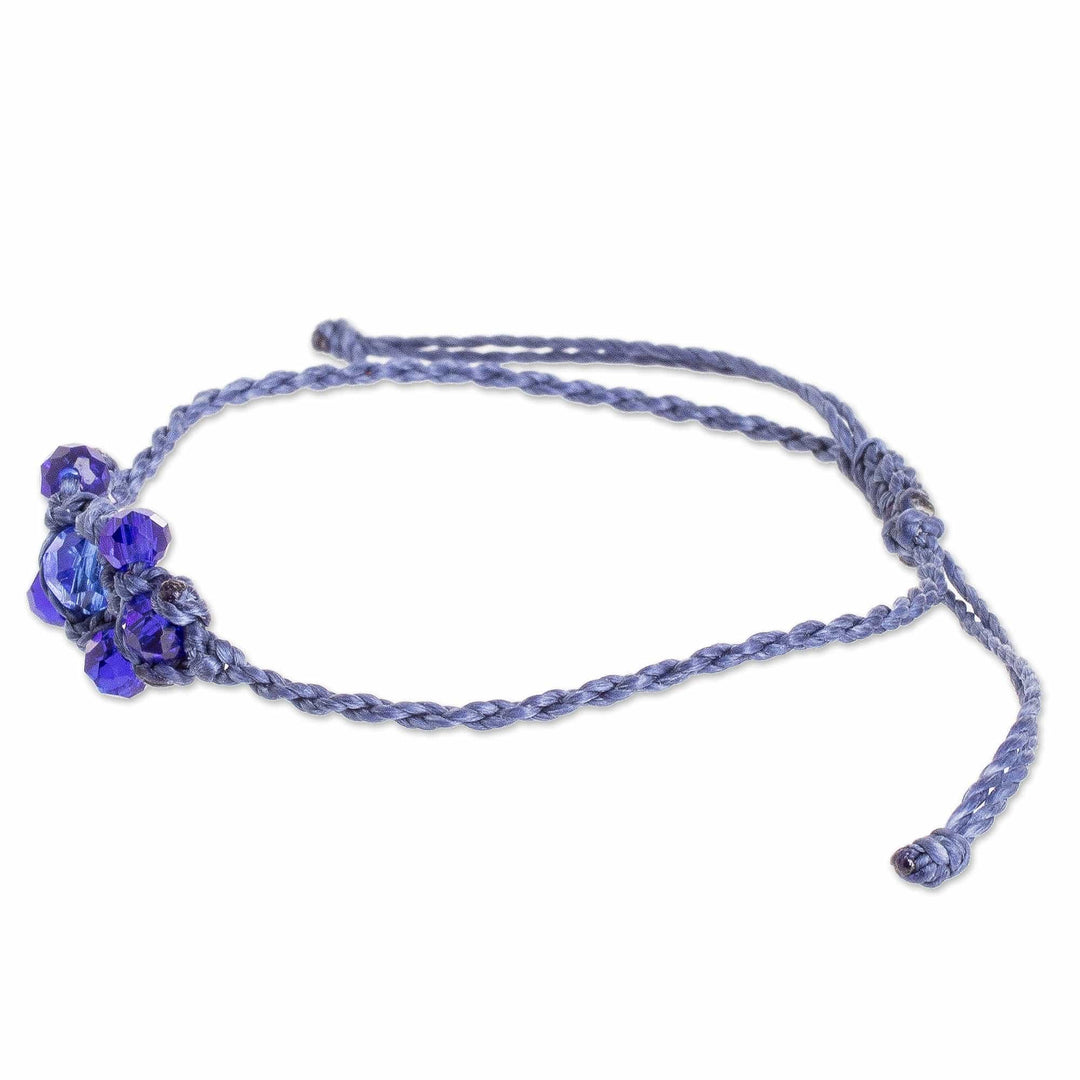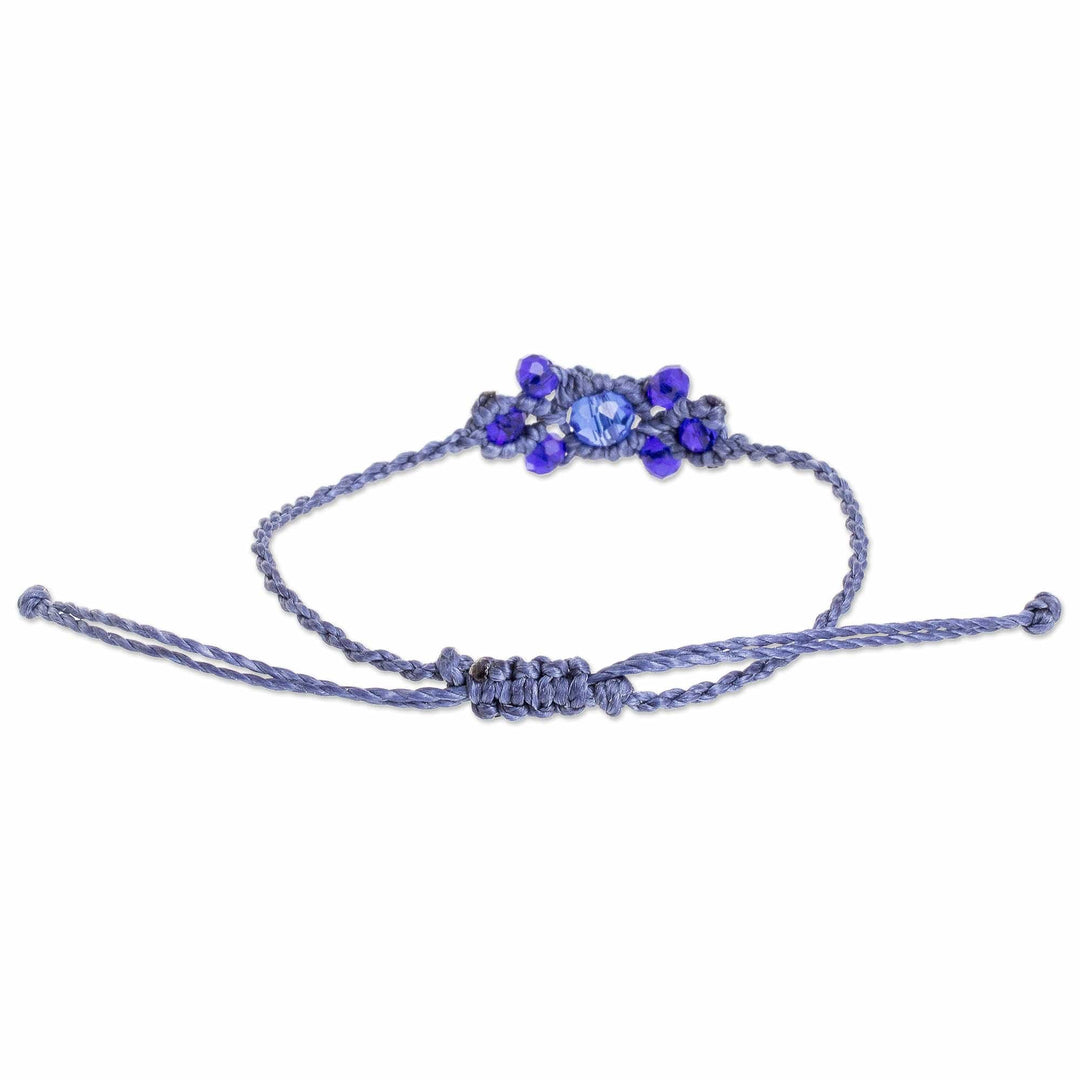 Blue Beaded Macrame Bracelet - Oniric Glow
$19.00
Guest price
$15.20
Member price
Overview
Description
This adjustable macrame bracelet is a charming accessory you can wear everywhere. Inspired by oniric themes, Guatemalan artisan Carmina Giron handcrafts this bracelet with gorgeous crystals in blue tones, making it a design with an aura of mysticism. This blue bracelet will go well on any occasion, and its sliding knot secures a comfortable fit.
Waxed polyester cord, crystal beads
0.02 oz
5.5 inches min L - x 9 inches max L x 0.4 inches W
THE STORY BEHIND THE PRODUCT
Artisan Organization: Carmina Giron
Country: Guatemala
"My name is Lilian Carmina Girón Cruz. I was born in 1968 in Guatemala City. I consider myself a hard-working, skillful and dedicated person. I grew up in an area of the city of Mixco, in a family made up of my father, mother and four siblings. Despite a limited economic condition, I lived a very happy childhood and we never lacked a plate of food on the table. My father worked as an industrial mechanic and my mother worked at home;, she was the one who taught us to read and write. Since I was little I saw how my mother made us uniforms by hand, and I also saw how my father fixed all the things in my house. It was there where my taste for crafts was born. In addition to that, at school they taught us to weave and make things by hand. At school we learned to make crafts with the macramé technique, and I really enjoyed it. What most caught my attention was how a simple knot can form unique designs and fabrics.

"My family we faced a difficult economic situation, but with God, people that God put in our path, and our work and effort, we managed to get ahead. Regarding my personal life; I dream of having my own house. With my business I would like to grow and have a physical space in which I can generate work for many people.

"Since I was little I have had the ability to make crafts, and currently I watch tutorials on the internet to learn new techniques and designs that with practice I have been improving. In 2017, looking for an extra source of economic income, I started with my small project of accessories and macrame decoration with an online store through social networks. My first clients were members of my family, and that was how, little by little, more people got to know my small business.

"The part I like the most is the design; creating and combining different colors and textures to obtain a satisfactory result. The hardest thing for me is threading the crystals, which requires a lot of patience and time. I use materials such as waxed thread, beads, natural stones and crystals, among others. I get all of these supplies from a local craft dealer. Many times I reuse the thread to create new pieces. For tools I use a wooden board which I have marked with the measurements of the bracelets, and a clip or hook that holds the threads and scissors. I work with my daughters; they help me to verify that the pieces are in the best condition, to find and inspire me in new designs and to pack the products. I am in charge of designing, buying the materials and making the pieces.

"What inspires me the most is to make known the beauty of this art, and that people appreciate our culture and of course make our country known through crafts. I thank you for the opportunity, and for being a company that helps to promote art and that helps the finances of many families.""