Our GlobeIn Premium Wrap
Hand wrapped with love, each gift comes with its own regional pattern, giving your gifts an international flair.
Premium gift wrap – $5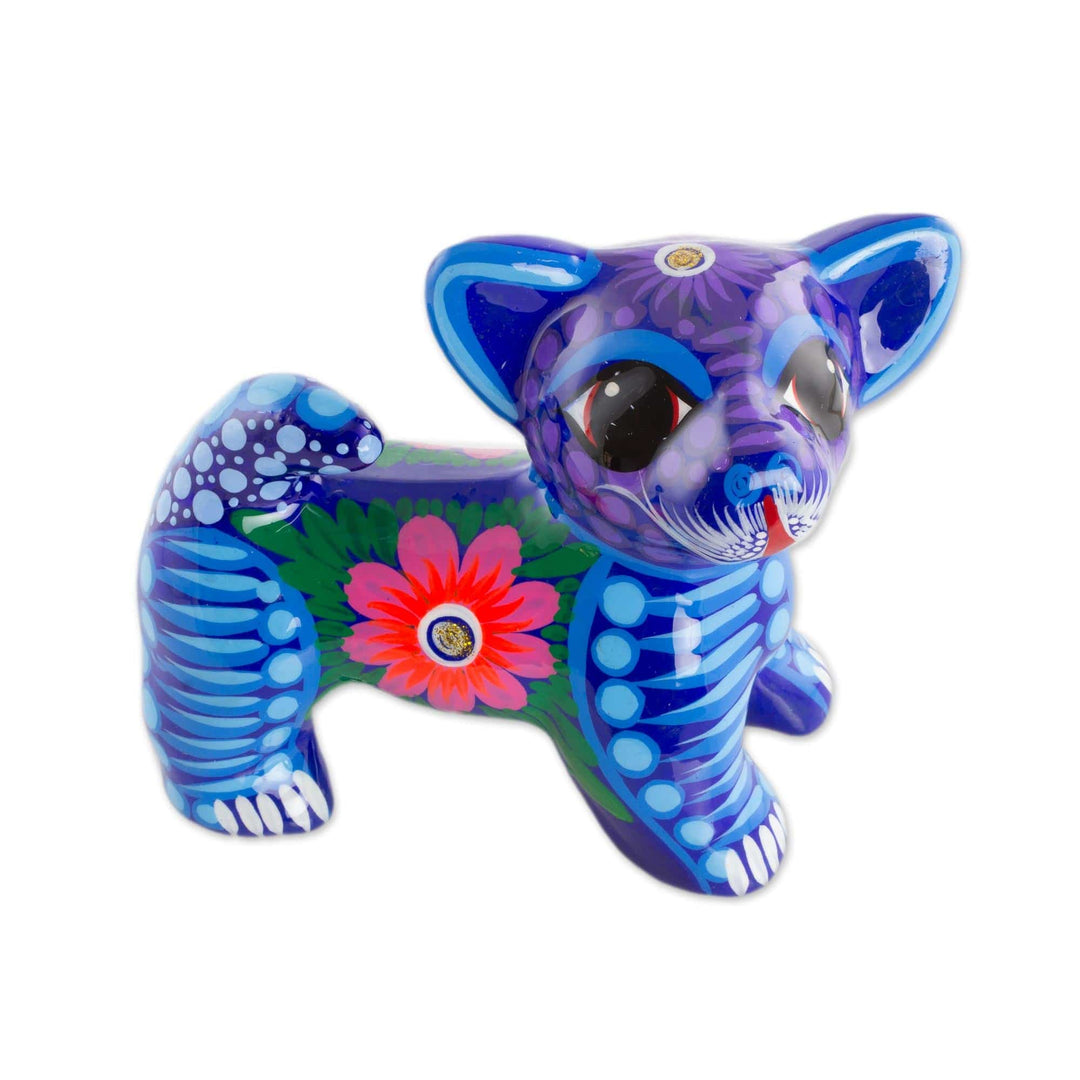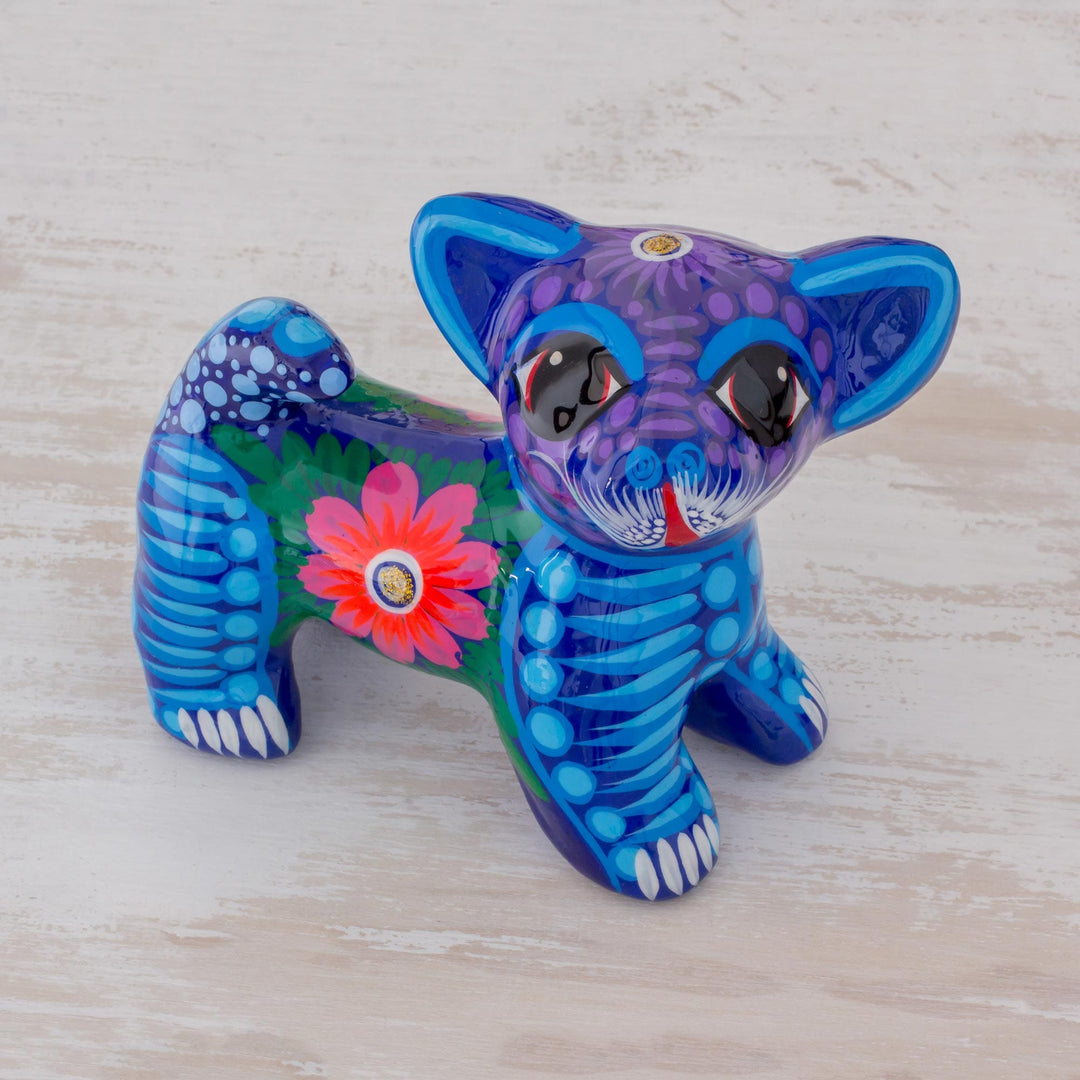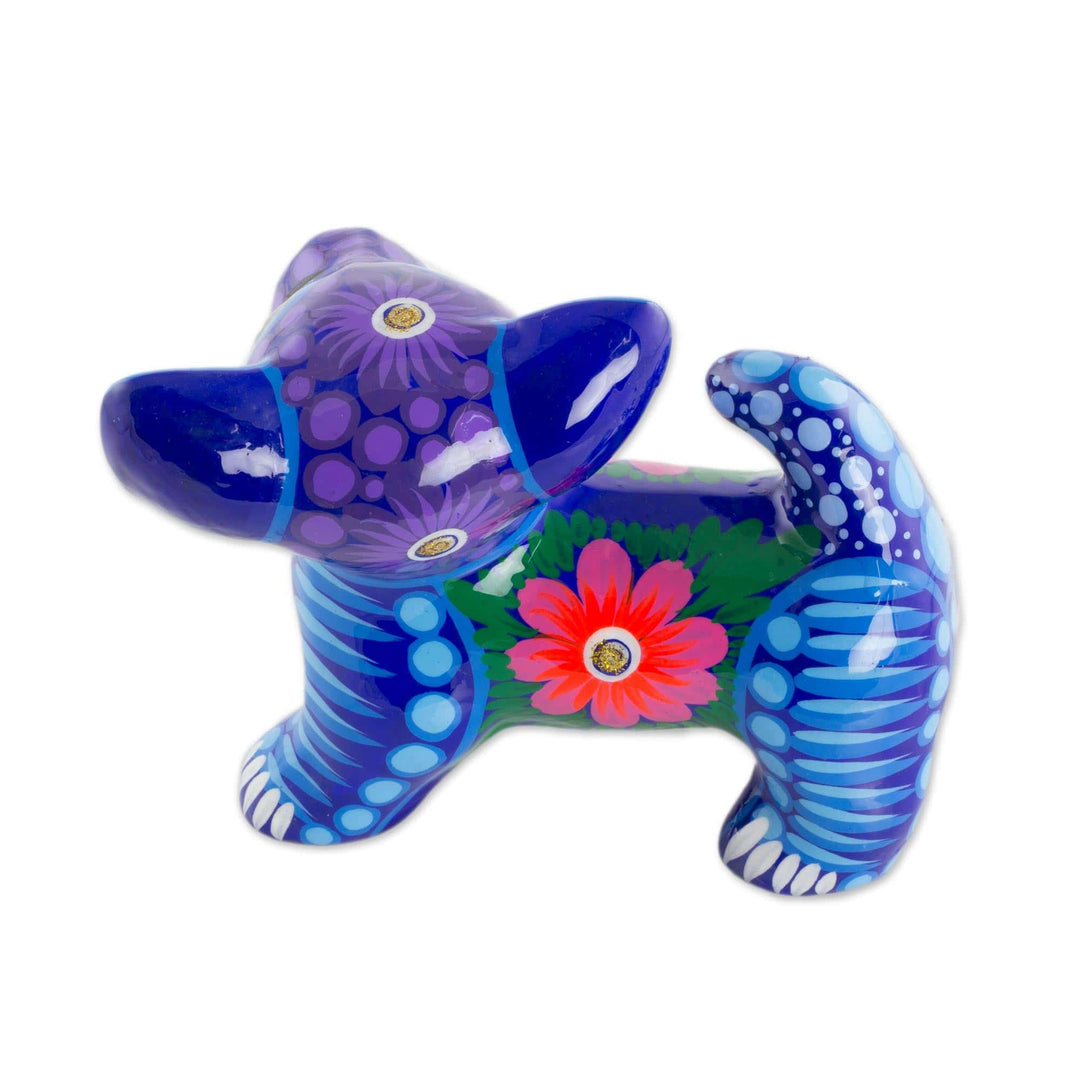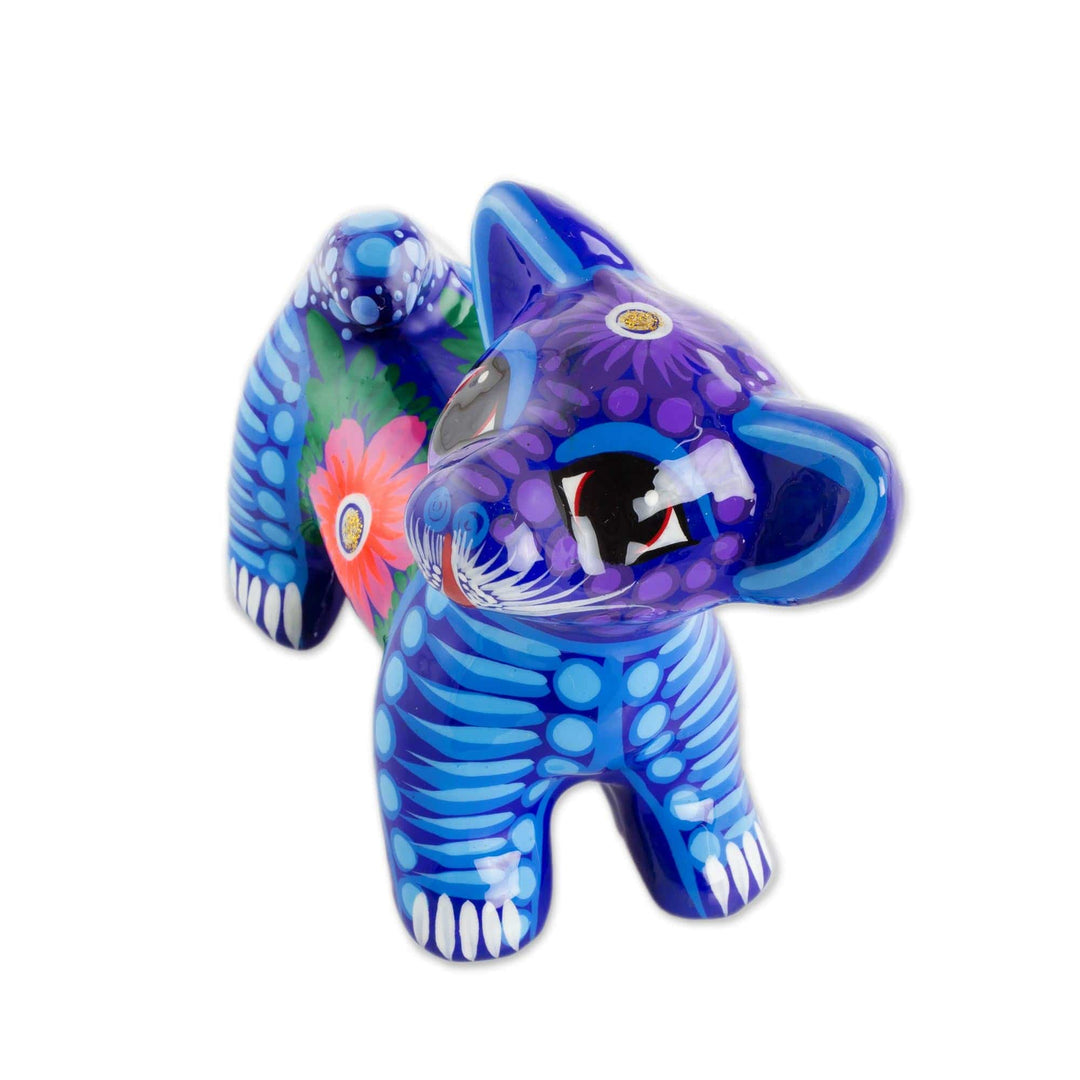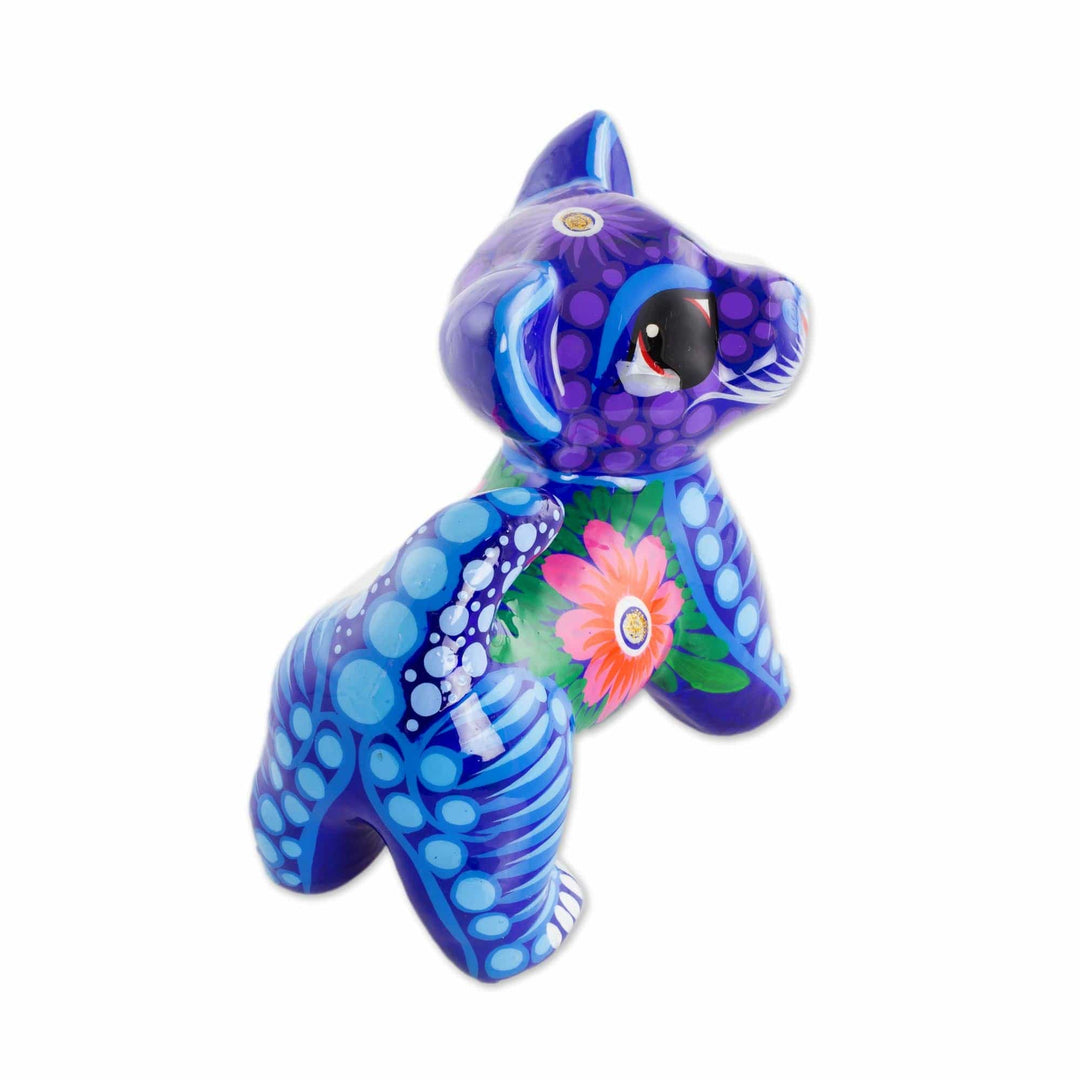 Blue and Purple Hand-Painted Ceramic Dog Figurine - Loyal Pup
$54.00
Guest price
$43.20
Member price
Available Premium Gift Wrap
You can optionally add Premium Gift Wrap into cart.
Learn more >
Overview
Description
This sweet little ceramic pup is ready to be your loyal companion. Lidia and Joaquin cover the little dog with color, hand-painting him blue with a purple face and a myriad of details in sky blue. The endearing canine has purple flowers on the top and back of his head, and pink and red flowers on each side. His ears are perked up and he looks up at you with adoring black eyes.
Ceramic
0.23 lbs
4.5 inches H x 5.8 inches W x 2.6 inches D
THE STORY BEHIND THE PRODUCT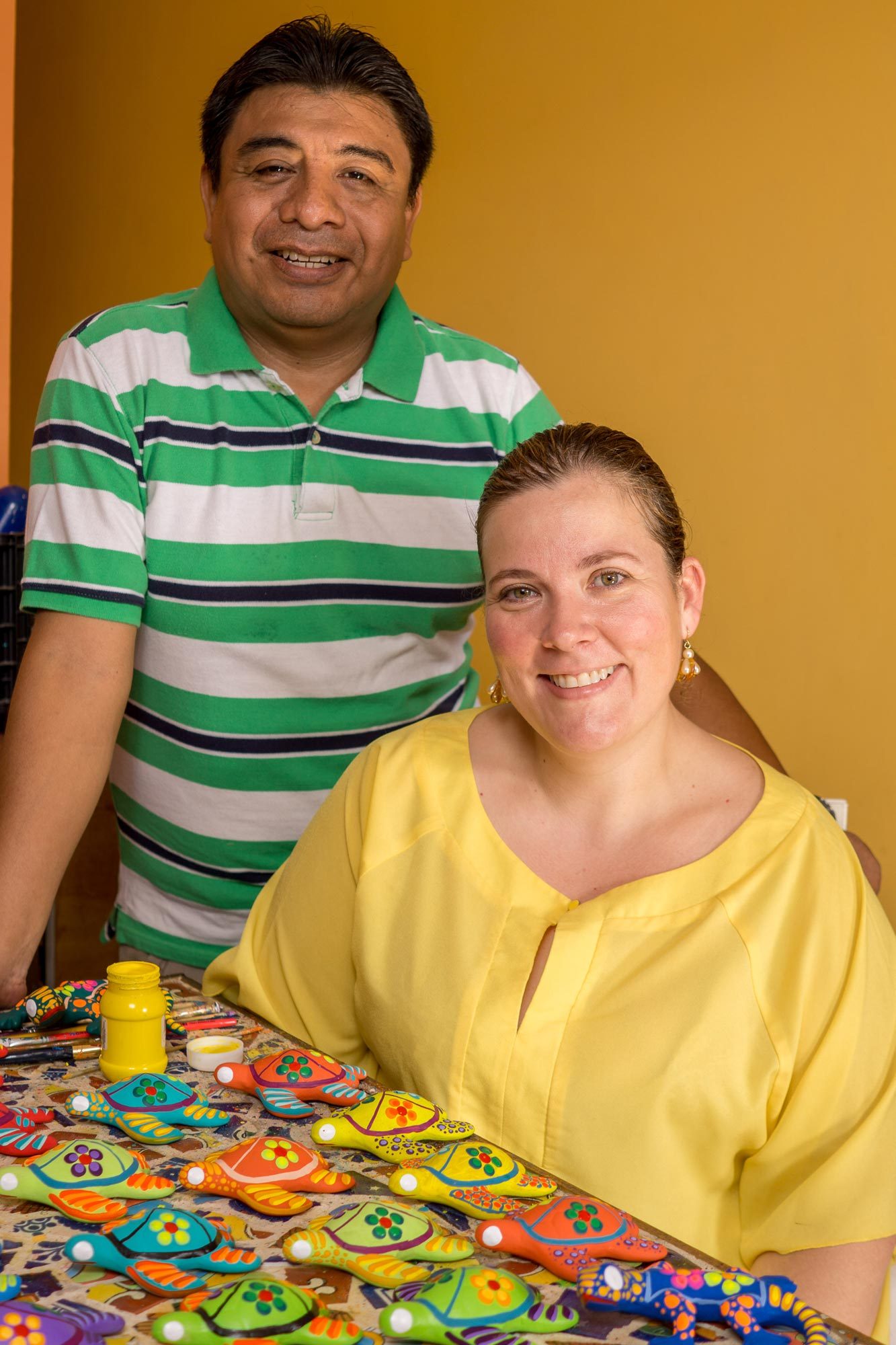 Artisan Organization: Lidia and Joaquin
Country: Costa Rica
"We are Lidia and Joaquin Avila, husband and wife. Joaquin was born in Mexico and I was born in Cuba. We are both artisans and work in hand-painted ceramics.

"We had always wanted to start a project of our own, and began by importing ceramics to paint. The colors and the natural diversity of Costa Rica, our adopted country are a constant inspiration. The figurines we work with mostly depict animals and, in our designs, we use a palette of bright colors, which make result in very attractive images that are full of life.

"I believe each of us has a special gift for this. When I realized the work I was doing wasn't fulfilling, I began painting. I researched craft forms that were done totally by hand, and I realized I'd found my passion in painting. On the other hand, Joaquin grew up with a family member who painted. It always attracted him, but practice has helped us both improve and refine our skills, and every day we improve our techniques.

"We especially like creating images that are filled with color. We use traditional techniques. It can be challenging to create new motifs and designs on every new piece of ceramic, and to find different and attractive figurines to give them our personal touch.

"We are creative and perseverant people with many dreams and goals in mind, and we make a great team. Together, we've overcome different difficulties and also have experienced wonderful moments with our family. Working together has helped strengthen our relationship.

"Every day brings a new challenge but, together, I know that nothing is impossible. We seek a better future for our family, and what better way to do that than with an art we are both passionate about that has given us so much?""