Our GlobeIn Premium Wrap
Hand wrapped with love, each gift comes with its own regional pattern, giving your gifts an international flair.
Premium gift wrap – $5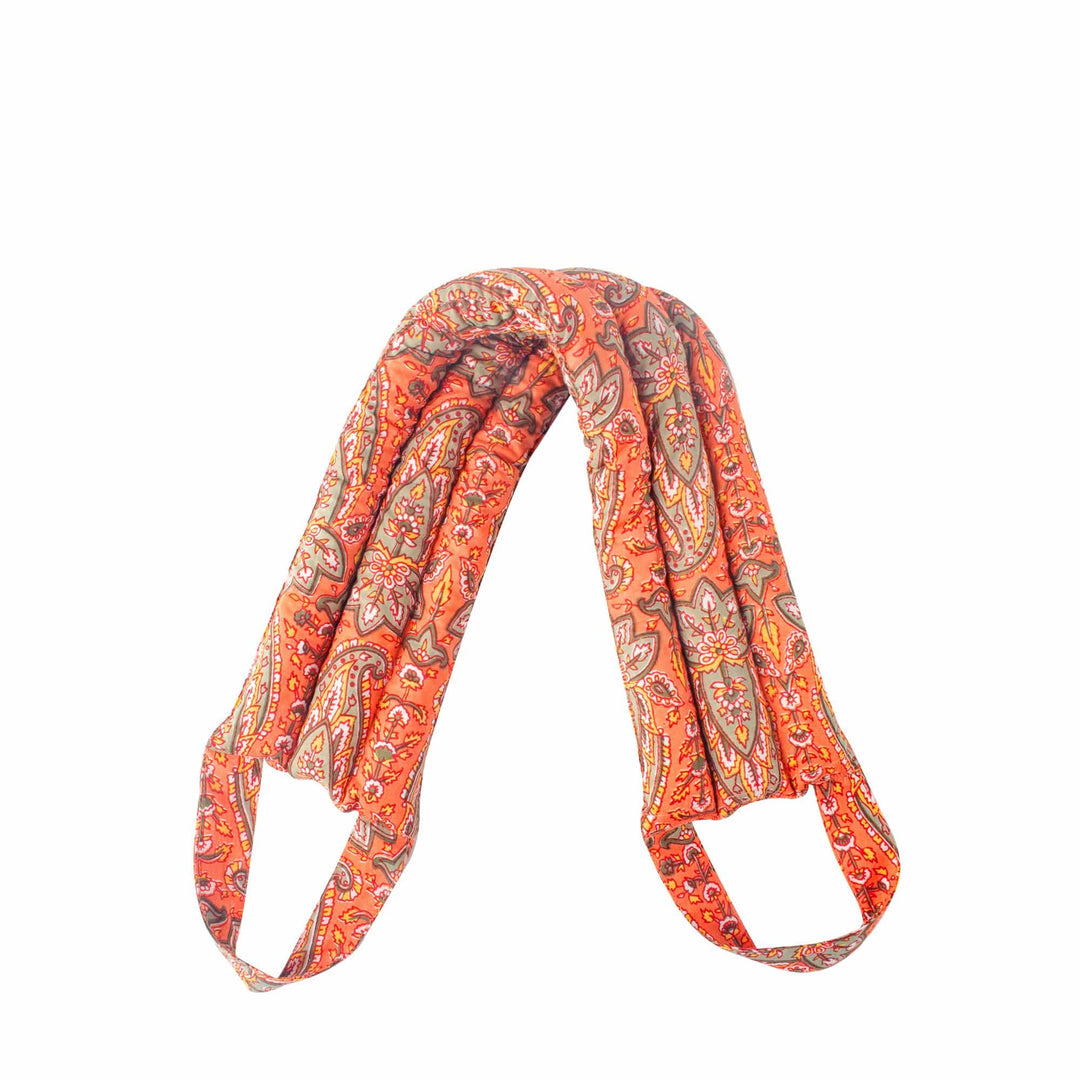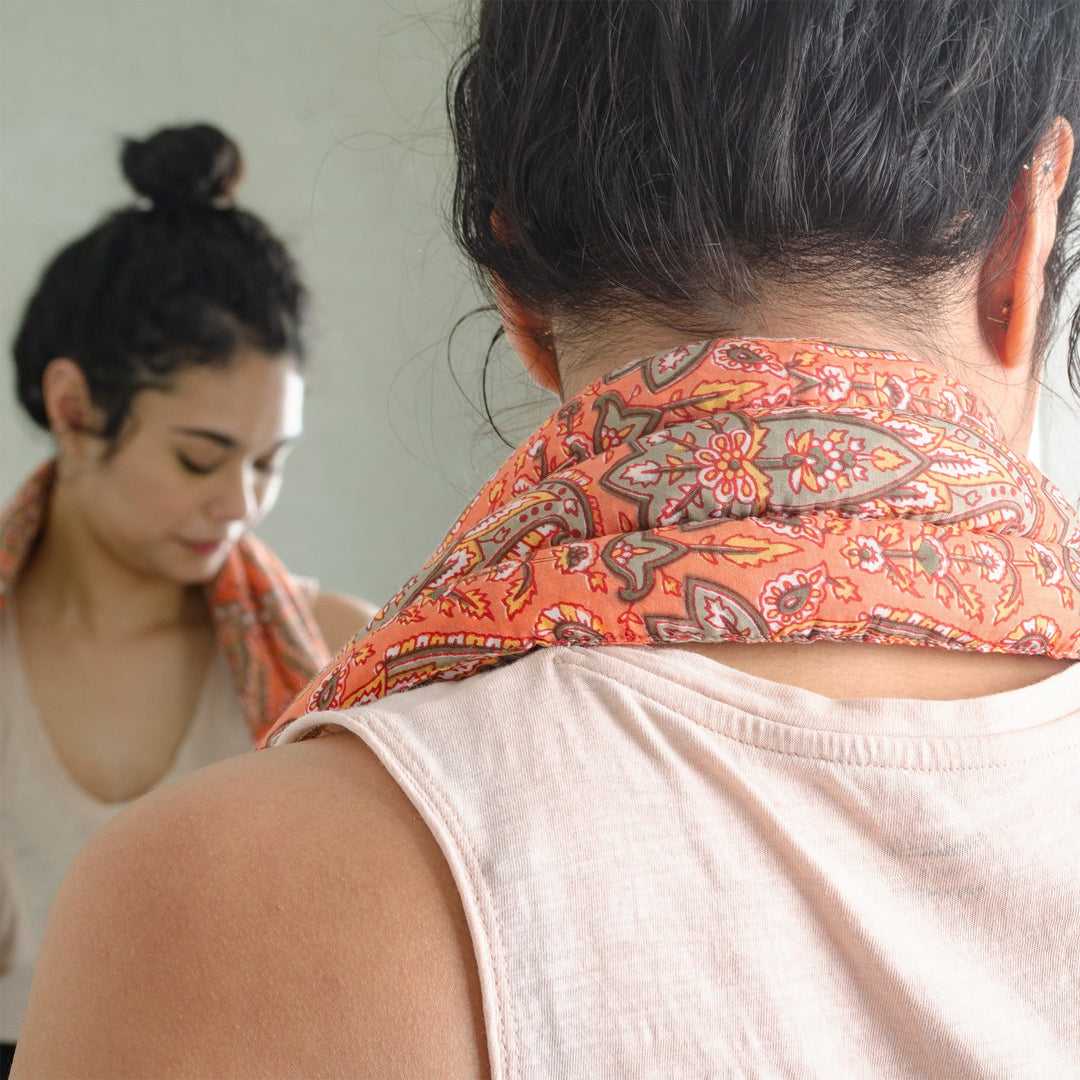 Block Printed Neck Warmer
$30.00
Guest price
$24.00
Member price
Overview
Description
Unwind from a long day and alleviate any aches with this Block Printed Neck Warmer made in India.
Details
Measurements: 21.5"W x 3.75"L x 1"H

Materials: Cotton, filled with flaxseed
Country of Origin: India

Care Instructions: Place in microwave and heat for 1-2 minutes, or until the product warms. Place on neck/body part to soothe ache. To clean, it is recommended to spot clean by hand.
* Due to the artisanal nature of this product, color and size may vary.
THE STORY BEHIND THE PRODUCT

Artisan Organization: Matr Boomie
Country: India
In the community of Barmer, India hand blockprinting is the primary art form and one of the few means of livelihood. The artisan featured here is Manju Rakecha, a 48-year-old block printing artisan who is keeping the art form alive.

Blockprinting may be an age-old tradition, but it also uses up to 50,000-80,000 liters of water per day, creating a major conflict of interest for a dry desert region. In order to truly live up to their mission of having a positive impact on people and the planet, the artisans of Barmer knew they needed a sustainable solution.

In 2012, a water recycling plant was installed that allows water to be reused up to 15 times, saving over 5 million liters per year! Not only does this result in a low environmental impact, it also means more resources for the artisans and the job security that follows. Everybody wins!