Our GlobeIn Premium Wrap
Hand wrapped with love, each gift comes with its own regional pattern, giving your gifts an international flair.
Premium gift wrap – $5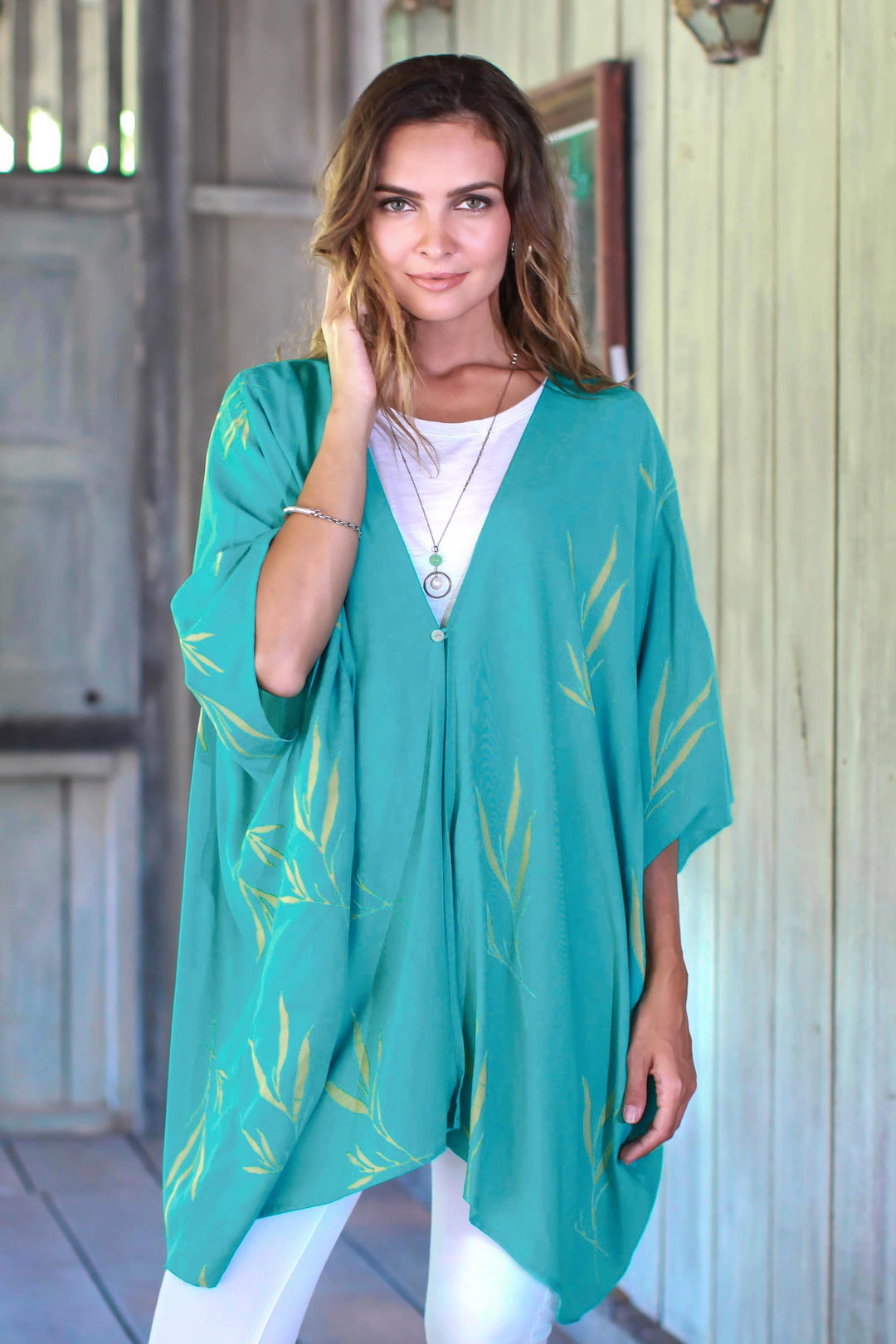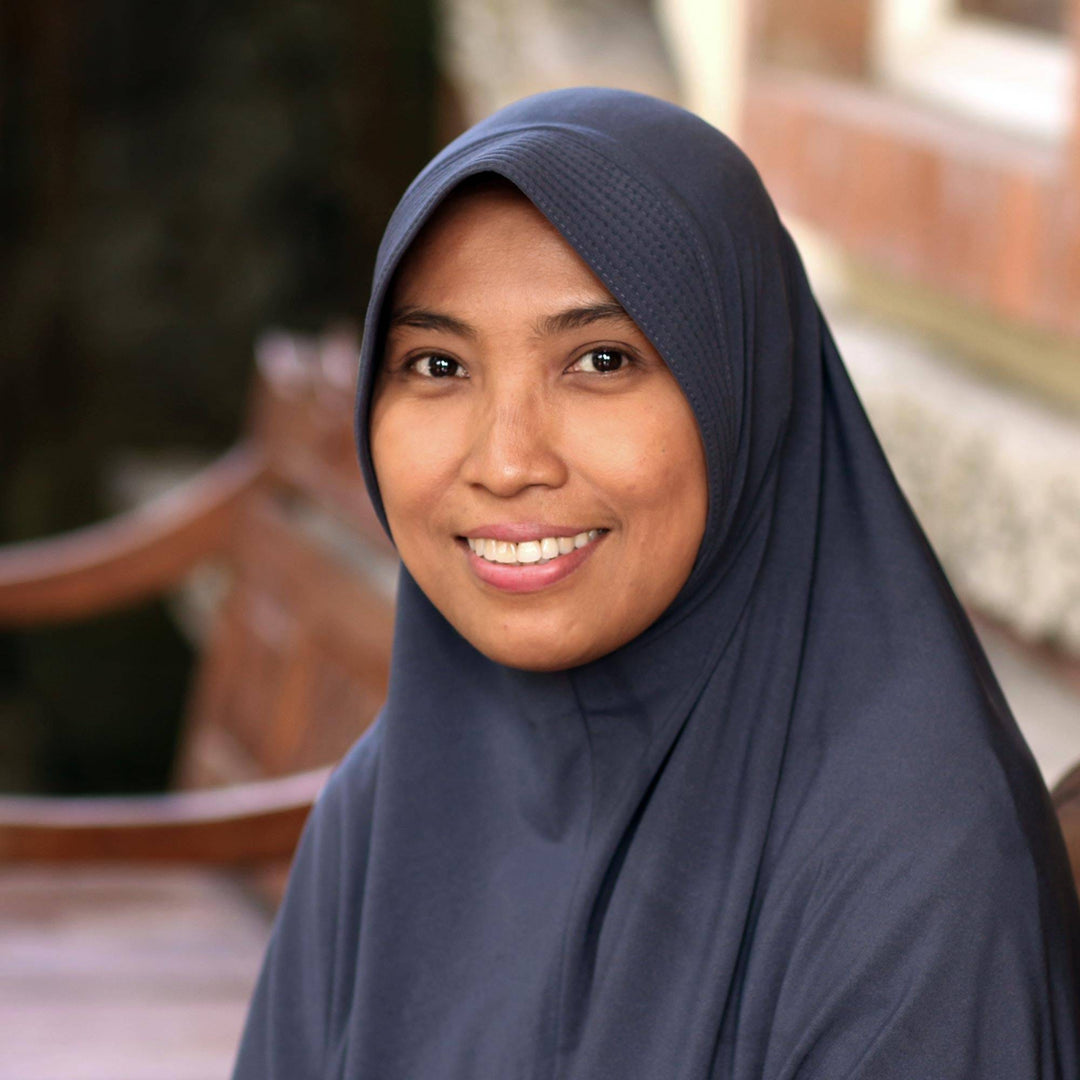 Batik Rayon Kimono Jacket in Turquoise and Lemon - Breeze in Turquoise
$52.00
Guest price
$41.60
Member price
Available Premium Gift Wrap
You can optionally add Premium Gift Wrap into cart.
Learn more >
Overview
Description
Balinese artisan Endah creates this fabulous kimono jacket. Crafted from soft rayon, the jacket is decorated using the batik method; a wax resist is stamped by hand onto the fabric before it is treated with colorful dyes, resulting in lemon yellow leaf motifs against a body of turquoise. The jacket can be worn open or closed with a single plastic button.
100% rayon
0.23 lbs
28 inches L x 45 inches W
THE STORY BEHIND THE PRODUCT
Artisan Organization: Endah
Country: Bali & Java
"I'm Endah Purwanti and I was born in 1977 in Denpasar, the capital of Bali. My father worked for the Indonesian government, and my mother was a stay-at-home mom who took care of us. I'm the firstborn of two children. I consider my childhood fun, because my house was located near a river and rice field. Playing in a paddy is really amazing when you're a child. And on Sunday, my grandmother would usually sell vegetables and fruit in the nearest market. I used to go with her to help.

"At the age of 19 after graduating from senior high school, I started working in a boutique in Legian, a well-known spot for international tourists. There, I learned to speak English when foreigners visited the boutique. That was fun for me. I met many foreigners with many different characteristics. There were humble, nice and friendly people I was always happy dealing with. But there were also rude and really unfriendly customers. And the best part is that I had to be friendly even to rude people, which taught me how to be a humble person.

"Making batik is complicated for some people, but I found it interesting. I studied batiks from the basics — how to make them, how to treat them and which motifs are best for clothing. My first design was a kimono. Starting from that time, I kept learning to make other clothing like tops, pants, dresses, and more. Trying new things is also one of my hobbies and maybe that's why I never stop learning. Reading books, magazines, and newspapers are the things I do in my spare time. Not just for entertainment, but also to look for new designs and watch today's trends.

"Thank God, I met a man who completely supports me and pushes me to work and to learn more things. That man is now my husband. There is one thing we do like doing together — taking care of cats. We have a lot of cats at our home. Mostly, we adopted them. It is fun and joyful for me having these cats. With their company, we are never alone.

"Knowing my designs are worn by people who seem to like them really makes me proud. From there, I know I need to keep learning to create lovely new designs and then produce them. Thank you for letting me introduce my clothing to people around the world.""