Our GlobeIn Premium Wrap
Hand wrapped with love, each gift comes with its own regional pattern, giving your gifts an international flair.
Premium gift wrap – $5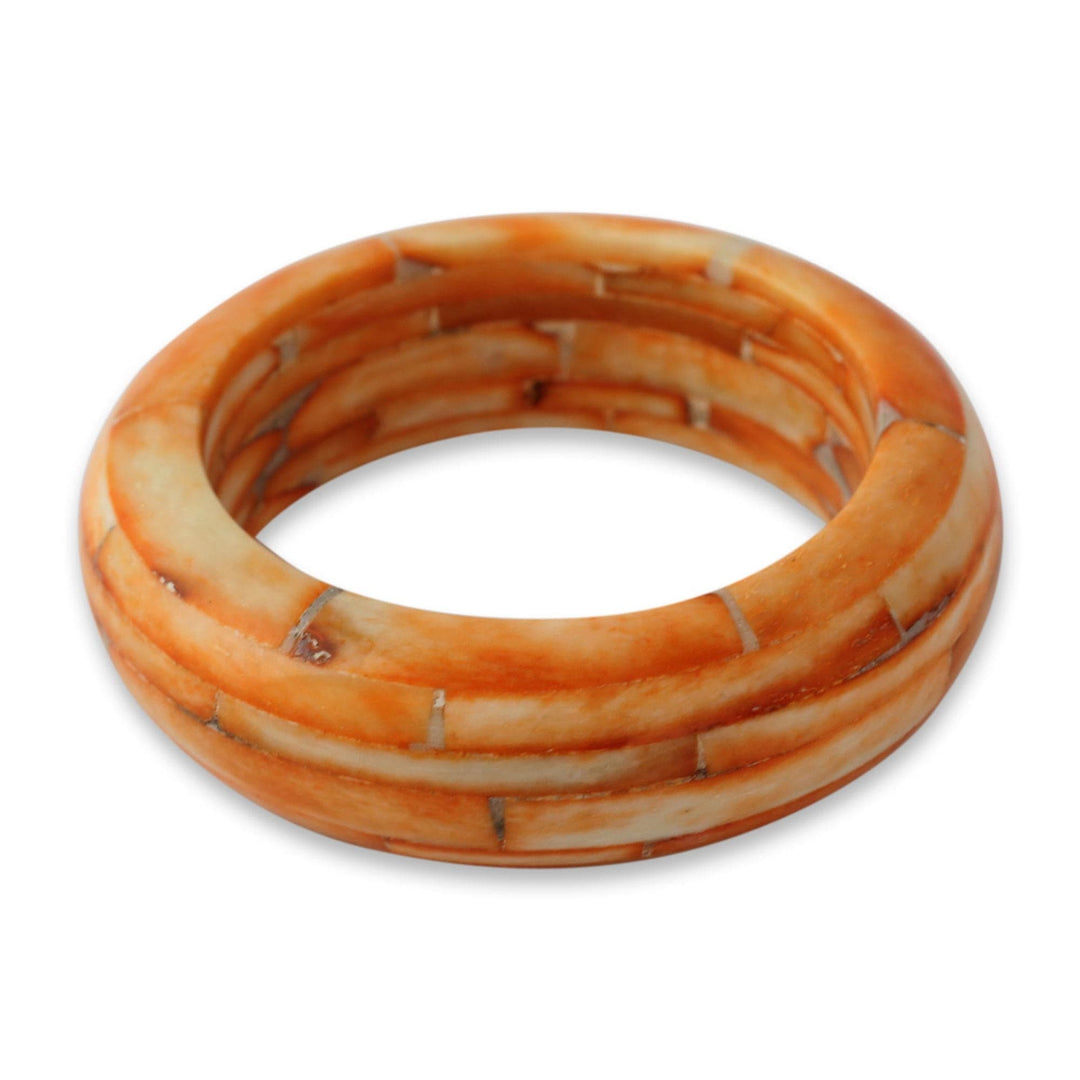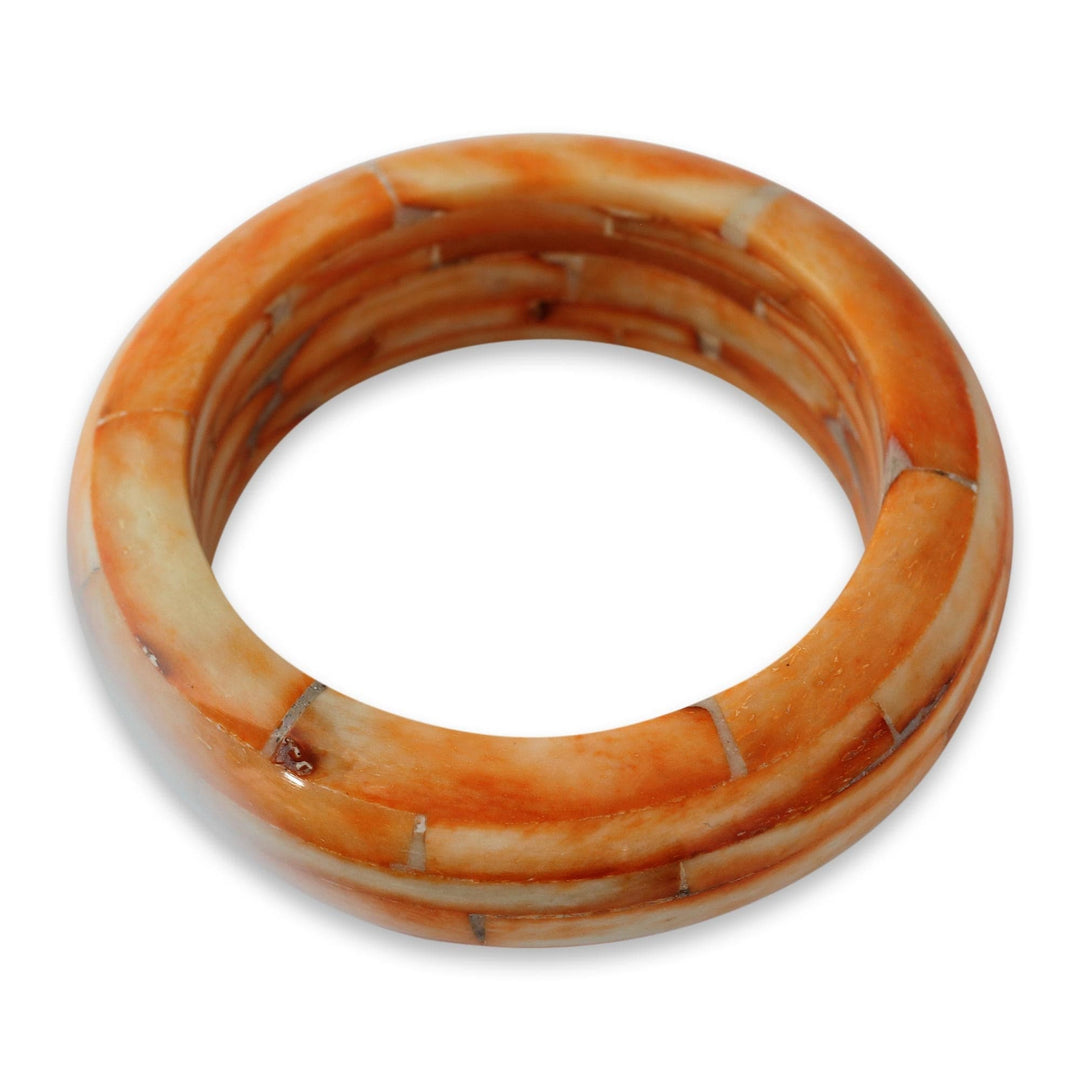 Bangle Bracelet Bone Handcrafted Jewelry - Delhi Sunrise
$22.00
Guest price
$17.60
Member price
Available Premium Gift Wrap
You can optionally add Premium Gift Wrap into cart.
Learn more >
Overview
Description
India's Vipin creates the versatile design of this wide bangle bracelet. Carved from buffalo bone and crafted in segments, the bracelet's orange hues make it a most combinable accessory.
Buffalo bone
0.10 lbs
7.5 inches Inner Circ. x 1 inches W
THE STORY BEHIND THE PRODUCT
Artisan Organization: Vipin
Country: India
" was born and raised in Delhi where people always knew me as the 'jolly good fella' because I was a happy kid who made friends with everyone. I had a lot of fun growing up with my elder brother. Father was an artisan and I was so inspired by his work that I decided to follow in his footsteps, especially since my brother opted for computers. One of us had to join father and, since I already liked this field, it was a natural path for me to follow.

"Dad specialized in all types of wood articles, such as jewelry and decorative boxes, screens, and fashion jewelry. These days we are focusing mostly on fashion jewelry. In fact, with the price of silver soaring uncontrollably, I would say fashion jewelry is garnering a lot more interest.

"When I first joined my father, I would go on international exhibitions while he looked after the crafting process here. We have been participating in a lot of international exhibitions in the UK and in other parts of Europe like Italy and France.

"We also do silver jewelry for special clients. Once during one of my exhibitions, a buyer encouraged me to design some silver jewelry. I experimented on a few designs and they turned out quite well so since then, I have also been doing some silver and diamond jewelry work.

"My brother and I have married identical twin sisters, in fact the only difference is that my sister-in-law has a mole on her face. If you hide the mole, it would be very difficult to tell them apart. They also have a similar voice, which makes for some awkward moments like I would be talking on the phone to who I think is my wife for 15 to 20 minutes, only to realize that it's actually my sister-in-law! Sometimes it's so hilarious!

"I'm so glad to be associated with you. The way you make it possible for the smallest of artists to the biggest of artisans to come together in one platform is so unique and beautiful. I am blessed to be a part of this.""