Our GlobeIn Premium Wrap
Hand wrapped with love, each gift comes with its own regional pattern, giving your gifts an international flair.
Premium gift wrap – $5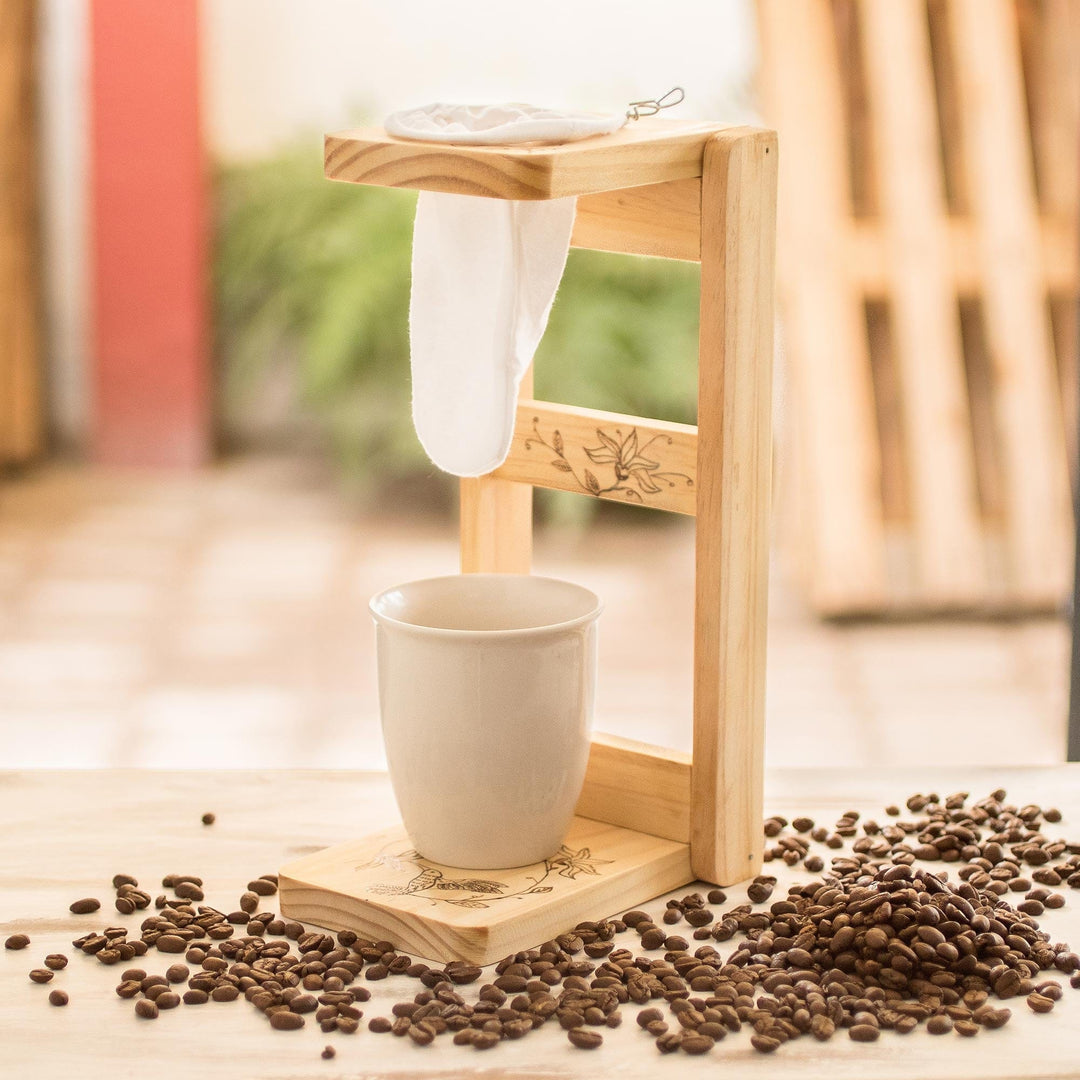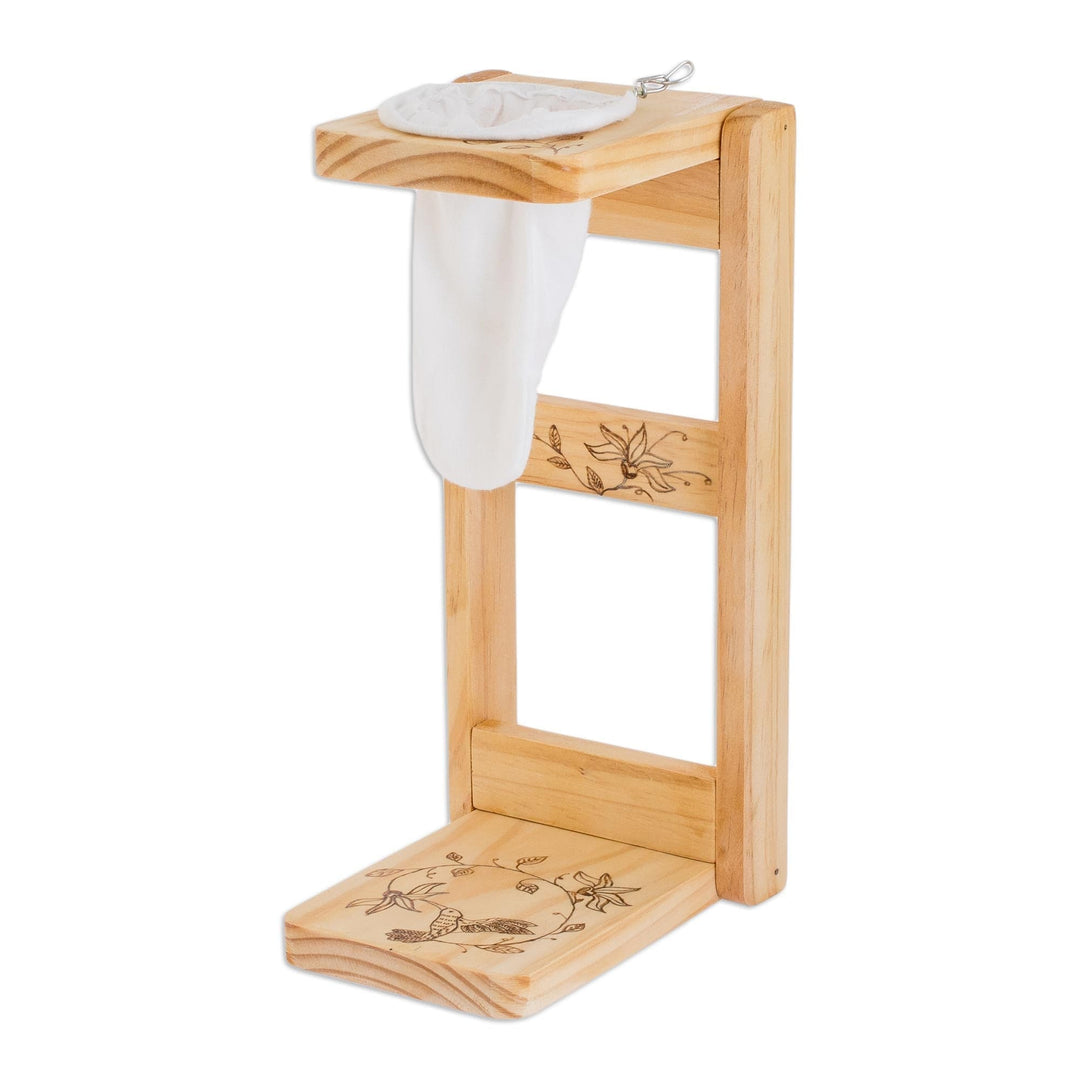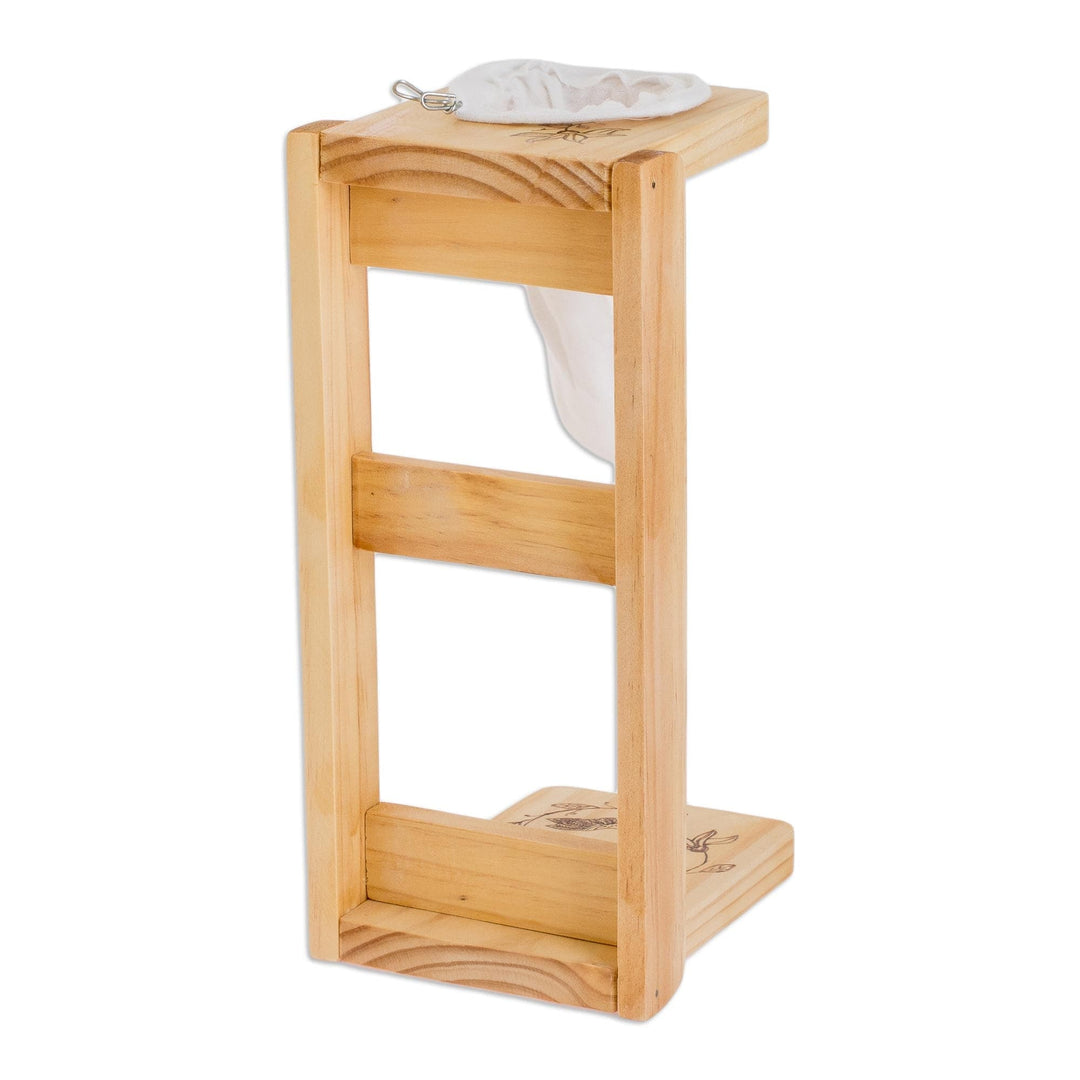 Wood Coffee Stand - Hummingbird Morning
$65.00
Guest price
$52.00
Member price
Overview
Description
Decorated with pyrography techniques to depict a hummingbird among flowers, this single-serve drip coffee stand is an attractive addition to any kitchen. The chorreador is the traditional method used to brew coffee in Costa Rica. Susana Rubinstein crafts the stand from laurel wood, including two all-cotton filters. Place your favorite mug on the base and fill the filter bag at the top with ground coffee. Then, simply pour hot water through the filter to make a fresh, aromatic mugful.
Laurel wood, cotton filters
0.44 lbs
12.3 inches H x 5.5 inches W x 5.3 inches D
THE STORY BEHIND THE PRODUCT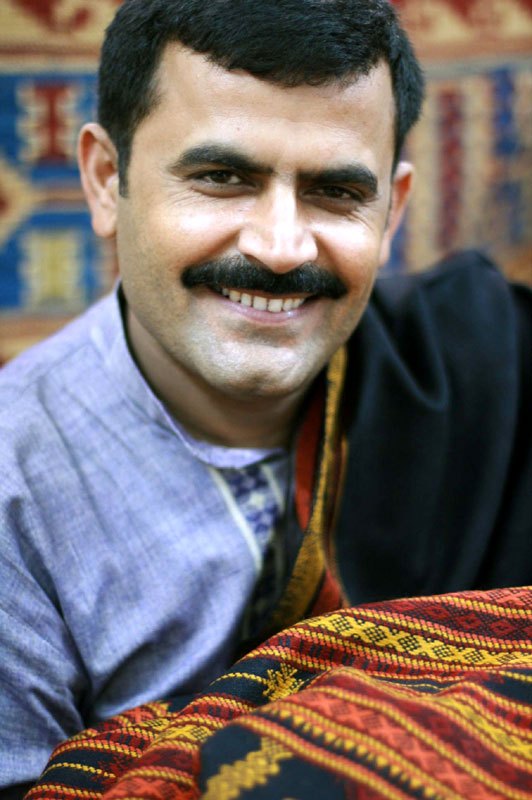 Artisan Organization: Vankar Parbat
Country: India
"I come from a big family of nine siblings. My father started this craft in our family, creating shawls, throws and quilts using natural fibers. I have been fortunate to inherit our family tradition – one of the rich crafts of Gujarat. My father taught me the art of weaving and later, together with him, I developed new and more colorful works for our changing times.

"I belong to Bhuj in Kutch district, a small town with a rich cultural history. At least 80 percent of Gujarat's handicrafts are based in Kutch and most of the state's renowned embroidery work is also based in this district. In olden times, all this craft work was done as a tradition, a way of life. But now, it has also become a business. When I was a boy, I saw these beautiful works of art and always wanted to do something big in this field.

"During my earlier days as a weaver, I struggled a bit but I knew good times would come and I never gave up. Even when going through bad times, I would find joy in my beautiful shawls. I have lots of favorite shawls, but one of the best I have done is still with me. It took me almost two months to complete that piece and I want to treasure it throughout my life. It is a priceless piece for me.

"Tie dying is also popular in Kutch and we also do this work.

"In 1987, we participated for the first time in Suraj Kunj Mela and the response was great. Before that, my father had never been out of our town. It was a great change for our entire family.

"In 1991, Pujya Pramukh Swami Maharaj, the fifth spiritual successor of Bhagwan Swaminarayan and the present leader of Bochasanwasi Shri Akshar Purushottam Swaminarayan Sanstha, took me to the U.S. for a two-month long cultural festival. There, I demonstrated pit loom weaving, and this was a wonderful experience.

In 1994, I was honored with President's award for woven shawls and have shown my work in the U.S., Russia, Dubai, Malaysia, Sri Lanka and Singapore.

"I am so happy for what I have done so far and I hope to do even better.""