Our GlobeIn Premium Wrap
Hand wrapped with love, each gift comes with its own regional pattern, giving your gifts an international flair.
Premium gift wrap – $5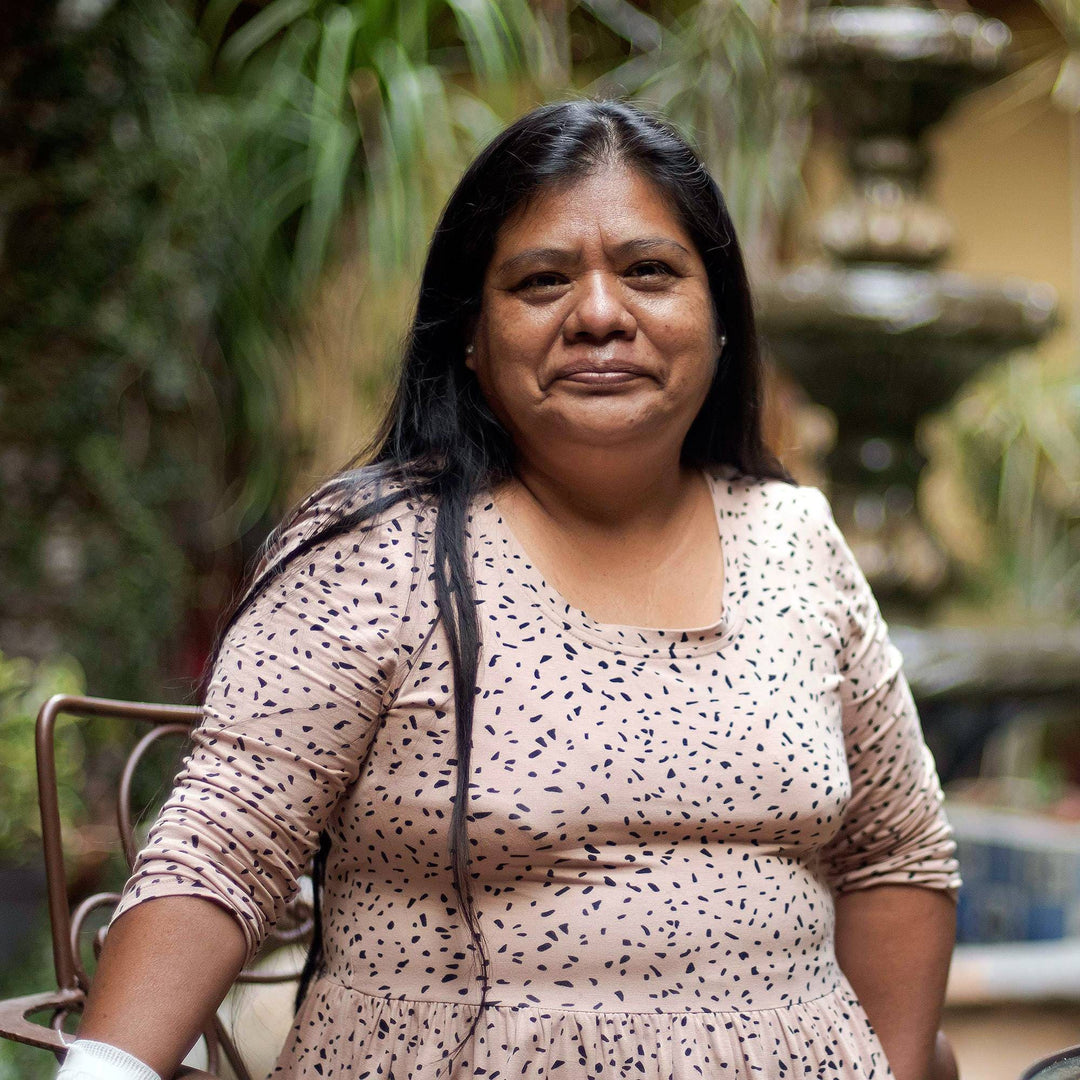 Artisan Crafted Metal Wall Accent from Mexico - Hand of Fatima
$26.00
$0.00
Available Premium Gift Wrap
You can optionally add Premium Gift Wrap into cart.
Learn more >
Overview
Description
Known in some cultures as the hamsa, the Hand of Fatima is thought to be a symbol of protection. Aida and Cristino Lavariega in Mexico employ the time-honored technique of hoja de lata to hand-emboss this excellent tin wall accent. A heart at the center is finished with vivid red lacquer.
Tin, lacquer
0.32 oz
7.8 inches H x 6.8 inches W x 0 inches D
THE STORY BEHIND THE PRODUCT
Artisan Organization: Aida and Cristino Lavariega
Country: Central America
Latest Update

"We have been working with Novica for a year, which has showed us a lot about the reach of technology these days. I have worked with tin since I was very young and I saw how common a practice it was in my community. This type of handicraft always seemed beautiful to me.

"When we first started presenting our pieces to Novica, we greatly improved the quality that we started with; we realized that quality was a very key issue for exportation. We have increased our sales in a very significant way, especially during Christmas, which has allowed us to create new products. We increased the size of our workshop and we offer support to our children for each of their careers.

"We are very grateful to be able to provide employment who people who need it. One of our assistants, Patricia, is deaf-mute and has two small school-age children.

"With the help of Novica, we increased our sales, which represents up to 50% of our total income. This has allowed us to participate in more fairs, and we have even had some honorific mentions."

Original Artisan Story

"Aida and I come from Oaxaca. Before we got married, I learned to create wall mirrors and décor objects in hand-embossed tin. I learned in the workshops of relatives who live nearby," Cristino says. "I've always enjoyed working with my hands but I also needed to contribute to the family economy. My wife Aida Aquino had also learned to work with tin and, after our wedding, we decided to set up a workshop in our home where we continue to work together.

"We have three children who are our greatest inspiration and we dedicate all our efforts to them. We've taught them all to work with tin but we've also been able to give them all a basic education as well as professional studies. We want them to be good people and we hope that, in the future, they will teach our family's art to the new generations.

"We consider ourselves to be responsible and honest. We work in a disciplined manner and are always looking to improve ourselves for the good of our family and also to satisfy the shoppers who buy our work. We work as a team but also teach others and share our knowledge with anyone who wants to learn this wonderful art.

"When we first began, all our designs had the natural metallic tones of polished tin. However, shoppers began asking for more colors and so Aida began experimenting, mixing colors and looking for attractive combinations to enhance our designs. Ever since, she has been in charge of the painstaking and delicate job of decorating figures one by one.

"Our technique can be divided into three important and demanding processes — marking, embossing and painting. You can't perfect any one process unless you've mastered the previous steps, and this is achieved through practice and discipline, and by choosing the right tools and materials for quality work.

"We're delighted to join the Novica family of artisans. We put a lot of love into our work and want our art to reach every corner of the world.""