Our GlobeIn Premium Wrap
Hand wrapped with love, each gift comes with its own regional pattern, giving your gifts an international flair.
Premium gift wrap – $5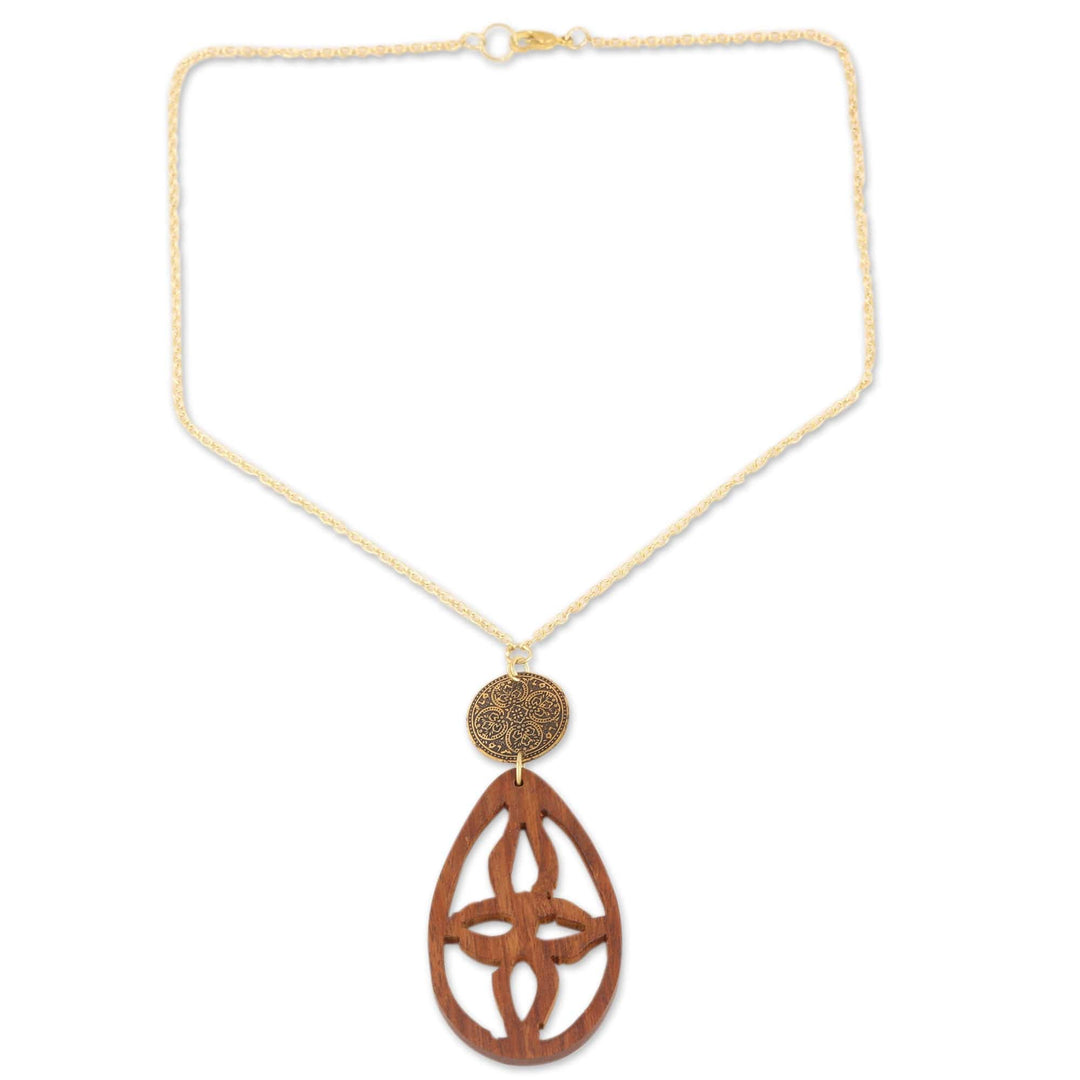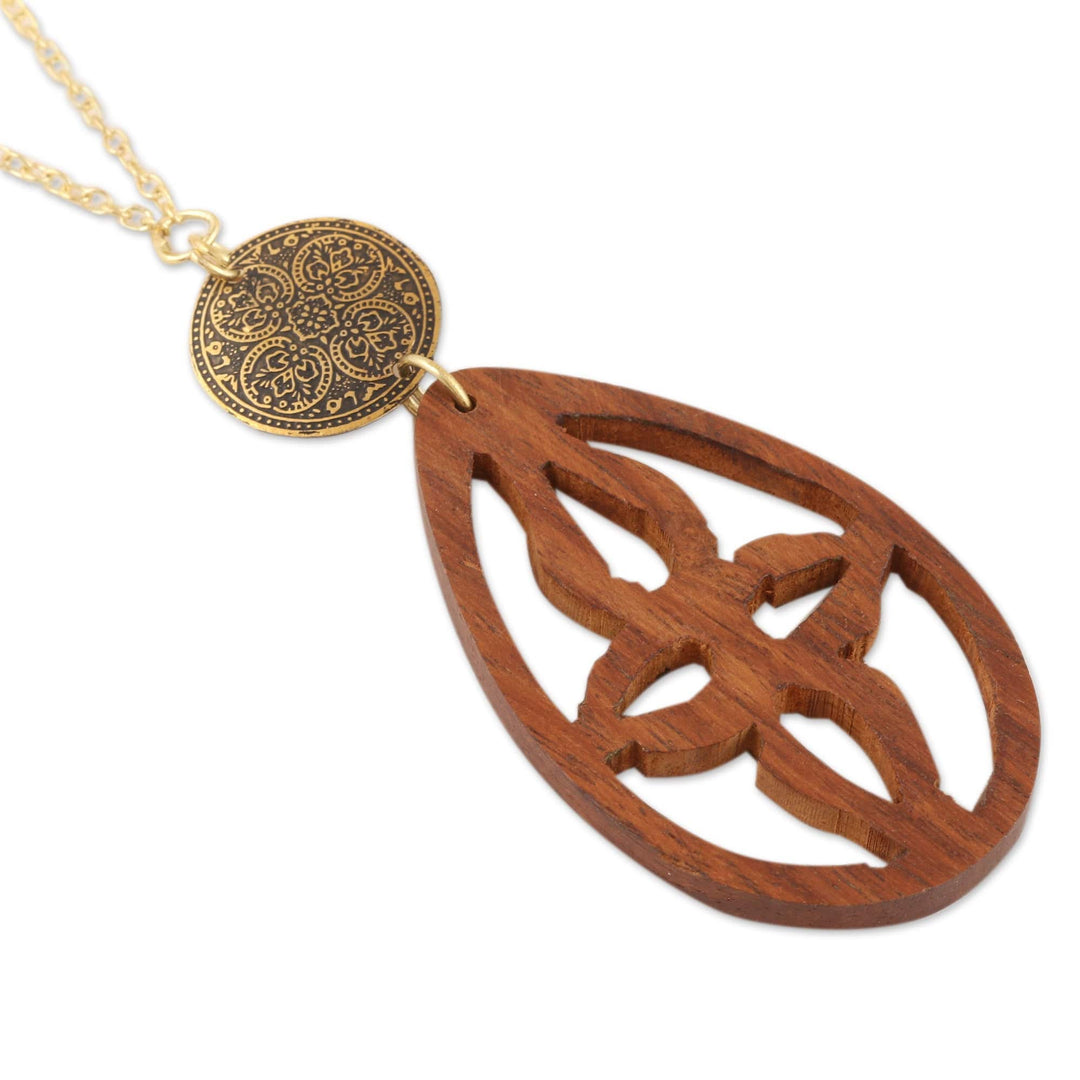 Acacia Wood and Brass Pendant Necklace - Majestic Drop
$19.00
Guest price
$15.20
Member price
Available Premium Gift Wrap
You can optionally add Premium Gift Wrap into cart.
Learn more >
Overview
Description
An acacia wood pendant and a brass medallion embellish this charming design by India's Sabir. This pendant necklace is perfect for any occasion as its gorgeous floral design complements several styles.
Brass, acacia wood
0.16 oz
Necklace length: 19.8 inches L
Necklace width: 2 mm W
Pendant(s): 3.3 inches L x 1.5 inches W x 0.2 inches D
THE STORY BEHIND THE PRODUCT
Artisan Organization: Sabir
Country: India
"Hello Friends! I am Sabir from Bihar. I come from a very poor family of farmers. My forefathers have been farmers for four generations. We were in a huge financial crisis and had a lot of debt, so much so that we barely had any food to eat. I have a younger brother and two sisters. Being the eldest child, I had to help my father on the farm. Because of this, I never went to school.

"Unable to sustain myself, I decided to move to Delhi in order to earn enough to support my family. When I reached the city, I found a job in a jewelry workshop. There, I learned how to craft and design jewelry. I trained for almost three years. Even though I was working, I was not earning enough to sustain my family or pay off the debt that we had taken on.

"Because of this, I decided to do something on my own, but I could not hire people, since I would have to pay them. So initially I decided to teach my sisters in Bihar how to craft beaded jewelry so that they could help me in my work. I also called four other people from my hometown who were very poor like us and taught them how to craft jewelry. I rented a room where all five of us worked together to create amazing jewelry. We took our designs to the local shops and sold them. Slowly, people started liking our work, and we received more and more orders. We also crafted custom jewelry according to the designs and requirements of our customers.

"Most of our jewelry is made of bone, wood, horn, brass, copper, jute, and leather. I design while others craft, dye, and shape the materials.

"My goal is to educate my children, as well as the children of my brother and sister. I want to provide them with schooling and a normal life . I want to give them everything that we were deprived of during our childhood. Aside from monthly wages, 2 to 3 percent of our profit goes to educating the children of my team members.""