Our GlobeIn Premium Wrap
Hand wrapped with love, each gift comes with its own regional pattern, giving your gifts an international flair.
Premium gift wrap – $5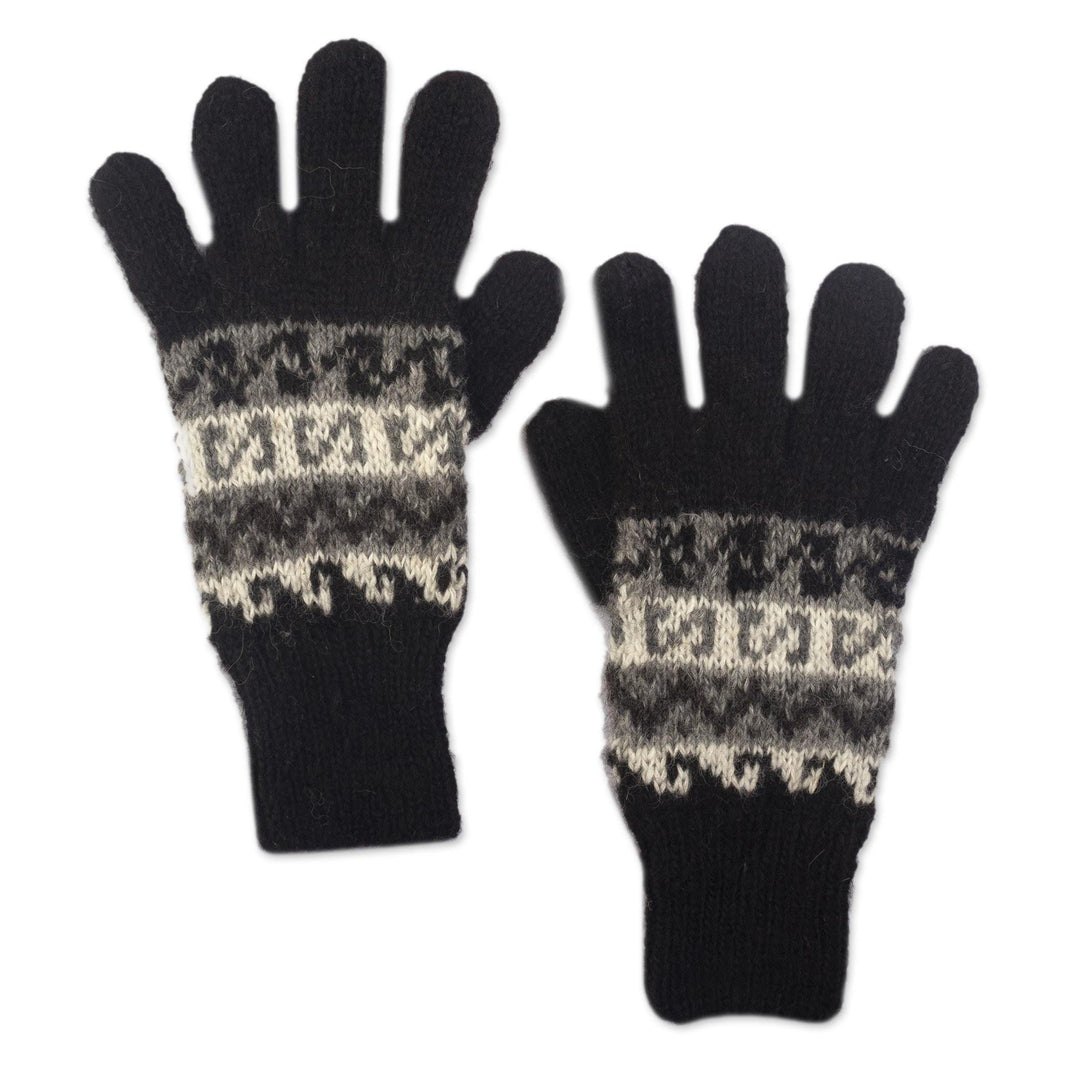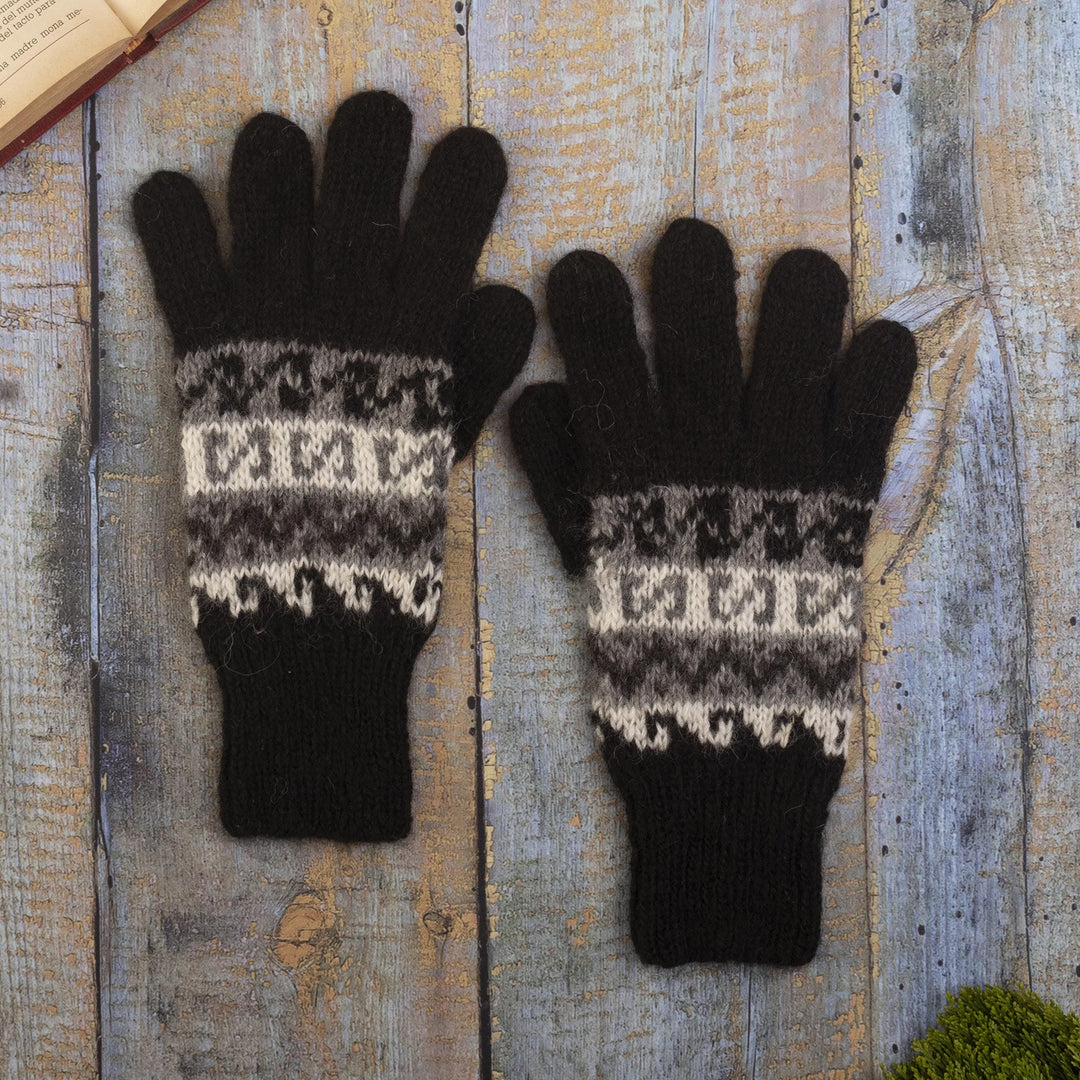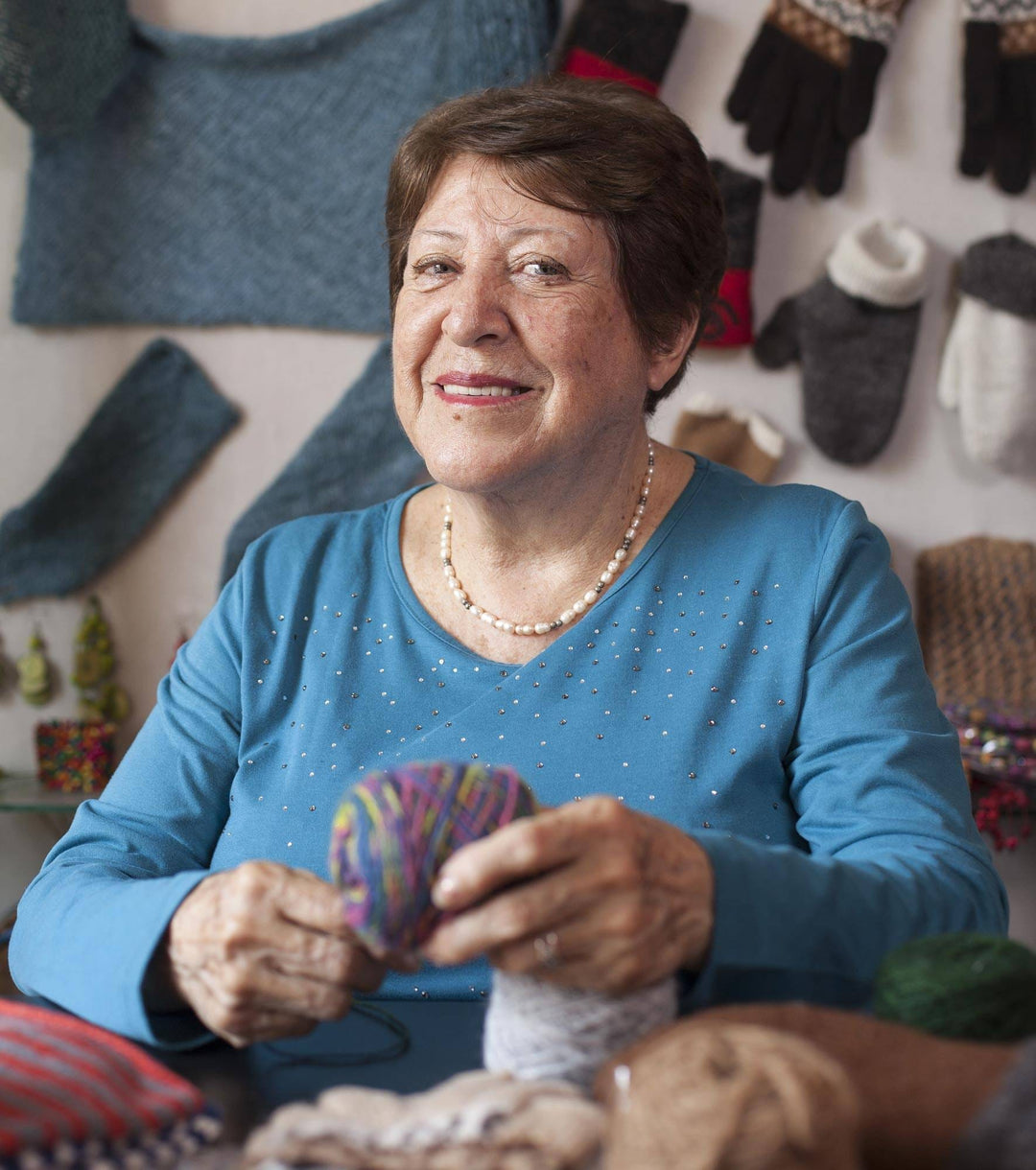 100% Alpaca Hand Knit Gloves - Inca Remembrance
$57.00
Guest price
$45.60
Member price
Overview
Description
Adorned with Inca motifs in grey and ivory, these unisex gloves are hand knit from undyed black alpaca wool and will keep your hands very warm and very comfortable. Maria Teresa Tejada grew up in rural Peru near Lima, appreciating both traditional life and modern apparel. It took time, but eventually she realized her dream of working to preserve Peru's traditional fibers and environment through textile work.
100% alpaca
60 g
28 cm L x 10 cm W
THE STORY BEHIND THE PRODUCT
Artisan Organization: Maria Teresa Tejada
Country: Peru
"I was born in the countryside near Lima, and I've lived my life in a rural setting. From the time I was young, I helped my parents with the harvests and taking care of our animals.

"When we'd visit the city, I loved looking at the beautiful clothes in the shops and longed to have some. The fabrics were so soft! I dreamed of being able to create fine apparel with the unique softness of Peru's natural fibers. But I didn't have the time or money to do so, and I continued working alongside my family for a time.

"The path has been difficult because technology is taking over everything we see and I wanted to contribute a way to do something different. I didn't want to just take care of the environment, but also create natural designs and preserve our ancestral techniques. This is what characterizes my work and the results are fresh, beautiful and finely made.

"I am constantly taking courses to continue improving and growing as a designer and textile artisan. We work with Peru's ancestral techniques — from shearing the alpacas, choosing fleece with the best color and texture, classifying it and spinning the yarn by hand — to create each of our designs. Our colors are obtained from the natural dyes used by the Inca, which can be seen in the capes, tunics and clothing displayed in museums.

"We take care of the environment by using methods that date back to the pre-Inca era. They have no negative impact on the environment and shoppers agree this sets us apart from designers who rely on chemical dyes and industrialized processes. We utilize and maximize the potential of the materials we can reuse and recycle.

"I'm very proud of our Peruvian culture, history and vision and am glad to have been born in this country full of riches. My dream is for people who live outside of the cities to have opportunities to study, work and grow, just as I had. It's exciting to represent my country through an art that makes me proud, and I work hard to improve every day.

"It's exciting to show my Peruvian textile arts to the entire world.""