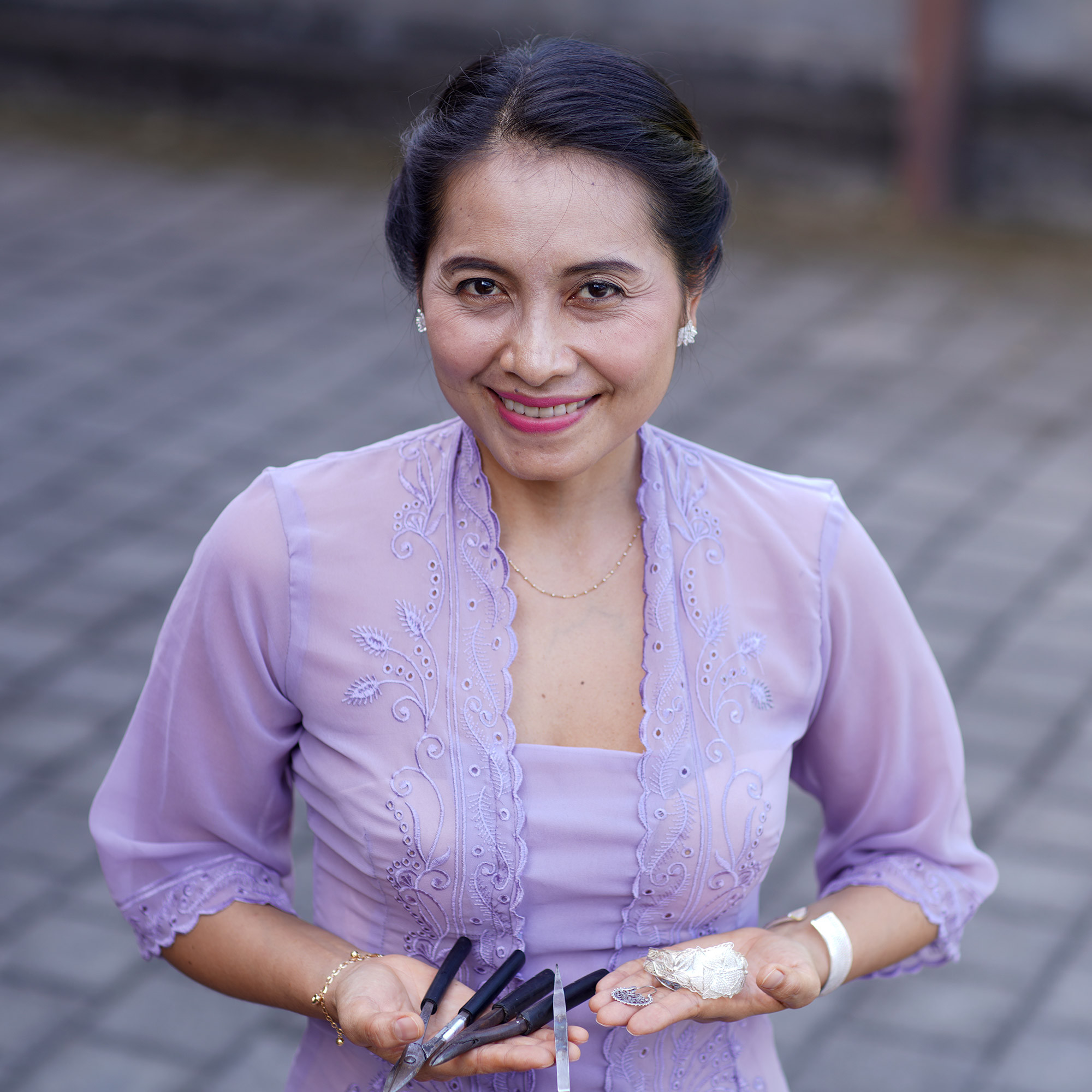 Artisan Organization: Yuli
Country: Bali and Java
"My name is Made Yuliawati, but people often call me 'Made' or 'Yuli' for short. I was born near Celuk village, which has been known throughout the world for handcrafted silver and gold.

"When I was little, I never thought I would work with silver one day. My mother is a silversmith. After finishing her housework – like cooking, cleaning the house and making offerings – she spent the rest of the day working with silver. It was she who taught me the art. Over one year, I learned to handle silver and I enjoy the work. I was really excited to put tiny silver pieces together and create new designs.

"Silver work did not keep me from studying, and by making silver jewelry I could pay my tuition. In 1998, I married a man who is also a silversmith. His educational background in interior design and mine in economic management have made us not only husband and wife, but also working partners.""