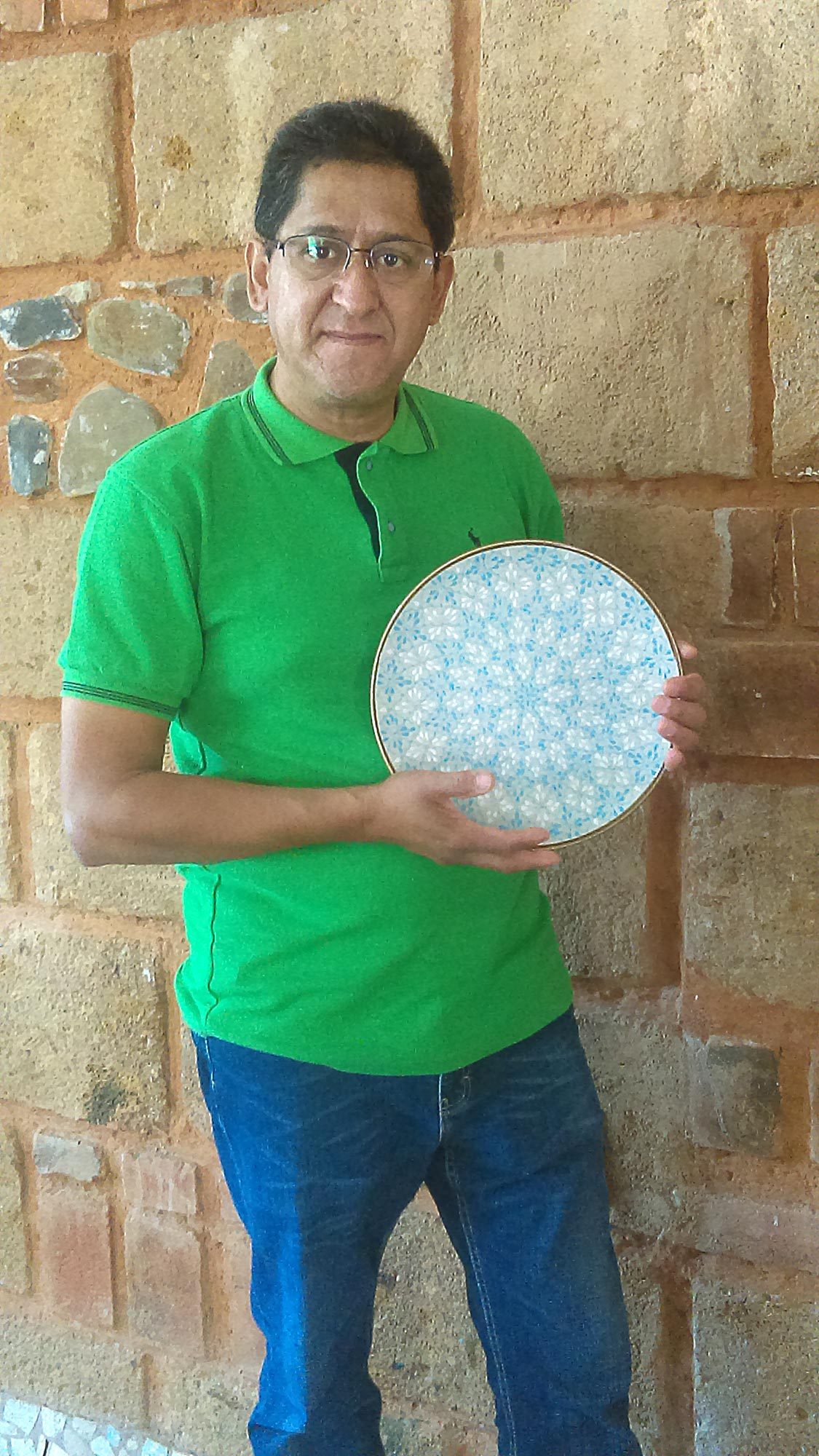 Artisan Organization: Topiltzin Castro
Country: Mexico
"We are Topiltzin Castro and Martha Hernandez. We received invaluable help and support from the master Francisco Javier Servin Morales, who gave us the opportunity to learn this craft in his workshop. The Talavera of Dolores Hidalgo has a beautiful characteristic touch with its colorful details, and it was through Javier that we managed to create a personal and colorful style that characterizes our work.

"My husband and I began together, deciding to dedicate ourselves fully to this project. Starting from scratch was difficult, since we experienced many moments where we had to lower the prices of our pieces in order to get back a little bit of our initial investment. After two years, even though we had not yet defined our style, we were at the point of failing in our ceramic career. With the help of Javier Servin, we managed to consolidate each part of our project. In order to fortify this dream, it has been necessary on occasion to sacrifice time with family, sleep, and personal desires; while always keeping the heart open to learning.

"We try to transmit our knowledge to anyone who would seek it out. We seek to inspire creativity in each one of our collaborators who want to open their own workshop. These experiences make our work worth the effort.

"The most challenging aspect for us is completing pieces with the highest level of perfection possible. Firing the pieces is the decisive point at which your imagination is transmitted into the final product. One of the issues that has challenged us the most is deciding the color of the pieces, since different methods of firing are necessary for each pigment.

"We divide the labor among our family. Some of our children are involved in the administrative aspects. Our primary objective is to be an active fount of employment, supporting families and ensuring that each one of our pieces finds a home outside of Mexico.

"We have a special admiration for Javier's creativity. We have managed to transmit our essence in a natural way with the techniques that we have learned. We are proud to be able to create unique handcrafted pieces, decorating homes around the world.""