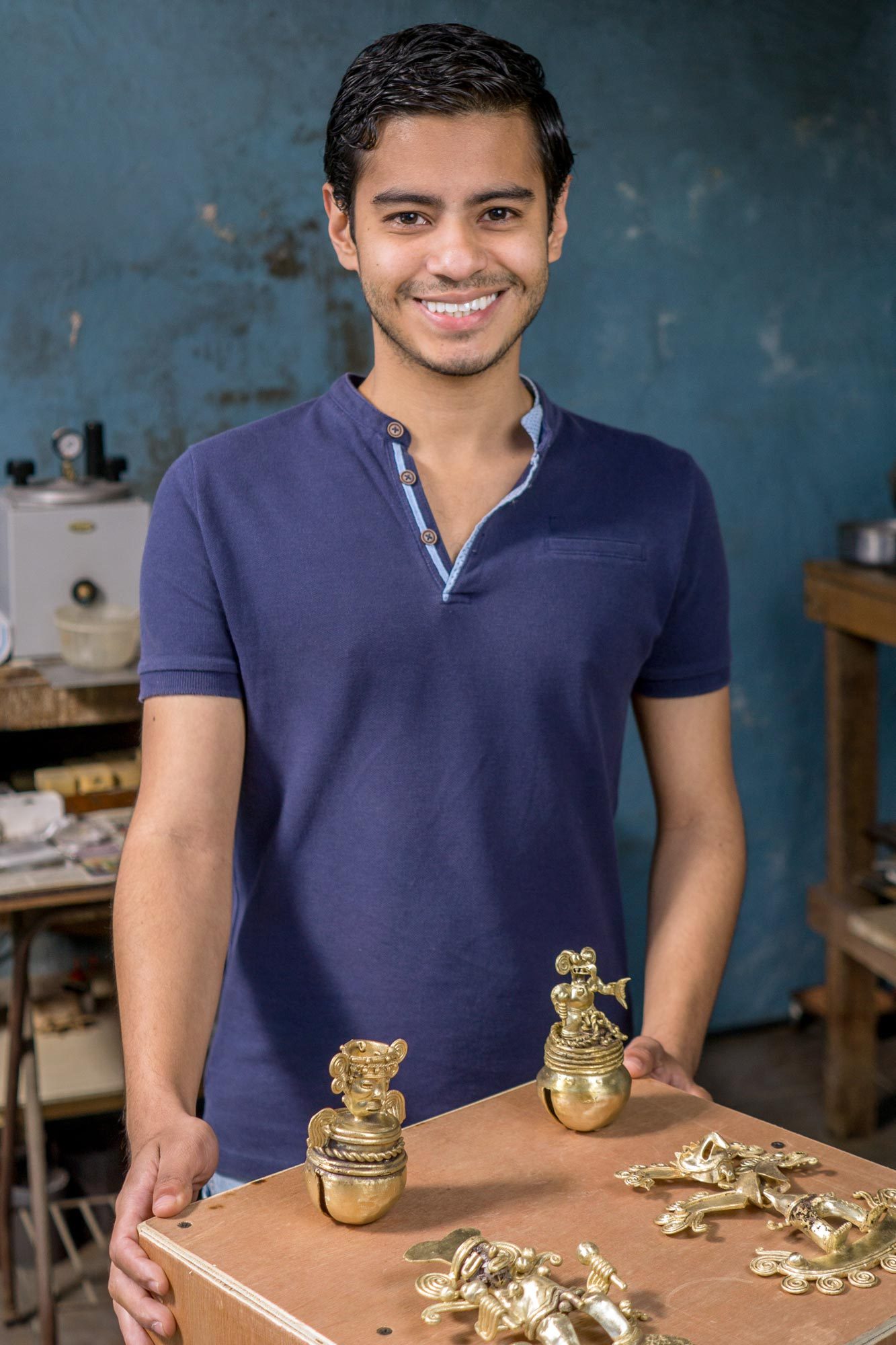 Artisan Organization: Roy Vindas
Country: Central America
"My father began working in silver in the 1980s when he vacationed in the town where his uncle, a jeweler, began teaching my dad at a young age to work with different kinds of metals. I didn't know this but, years later, my father also began teaching me the art of gold and silver work.

"Father began by creating Costa Rica's traditional and pre-Hispanic designs, and I always admired the culture of our ancestors.

"In 2014, I felt the need to develop designs of my own that had no direct connection to pre-Hispanic art but that depicted flora, fauna, cultural and architectural elements with which we Costa Rican people identify.

"Ever since, silver has become my great passion. I spend a lot of time in my workshop, designing. I try to innovate with each new creation and it's incredible to be able to use my imagination to the maximum. I love expressing my ideas in a material that lets us craft wonderful things!

"Mine has been a path filled with challenges. My mother was diagnosed with cancer but, thanks to God and to the support of my friends, we got through this terrible time. This is when you realize that life can slip though our hands at any moment and we begin to truly value every second that life gives us.

"As a designer and artisan, I've found it tough to position myself in the Costa Rican market but I've been privileged to have opened doors to many places where I can show my work.

"My jewelry is crafted with eco-friendly techniques.""