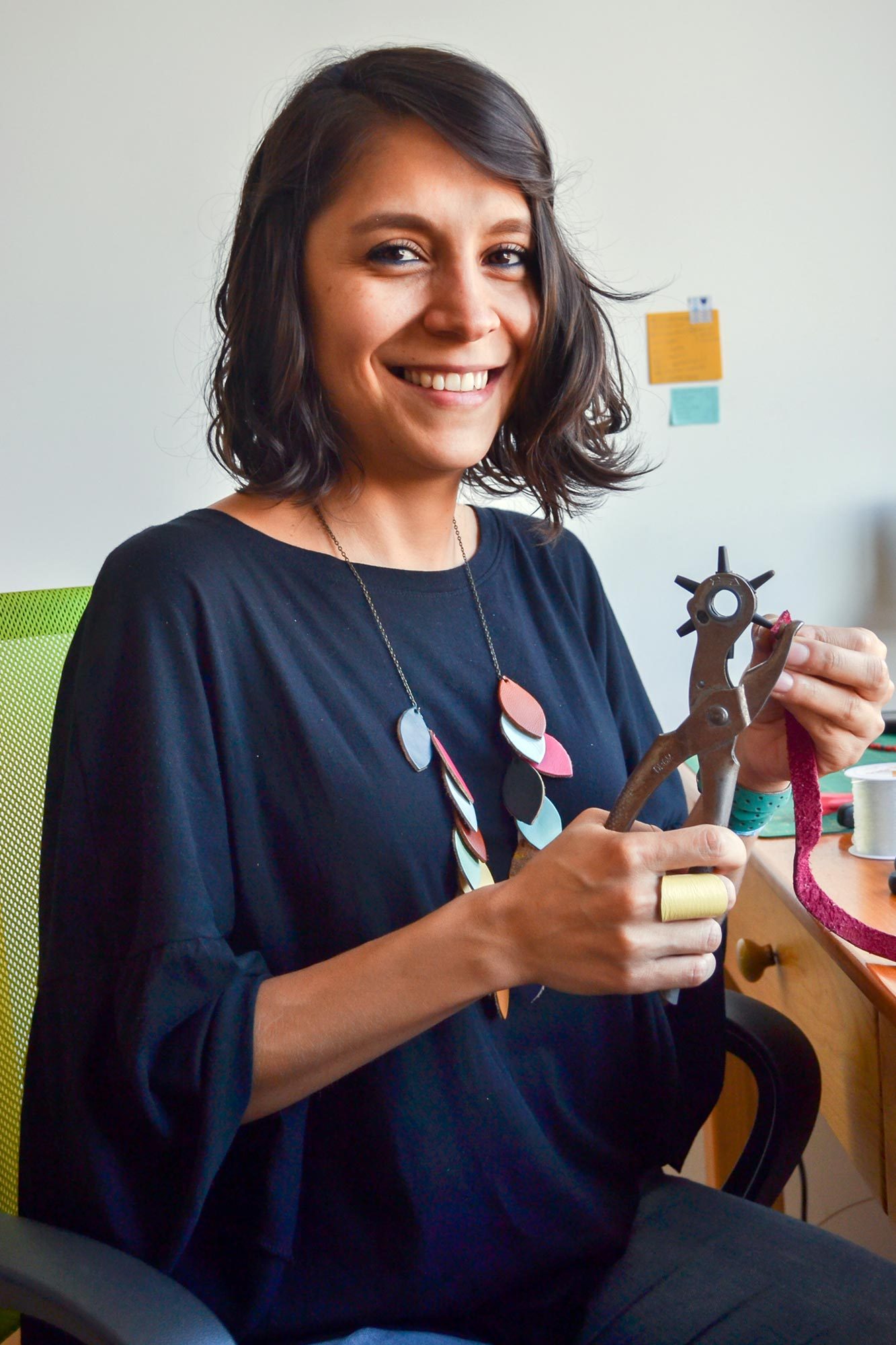 Artisan Organization: Rebeca Zamora
Country: Central America
"I'm a publicist by profession and a designer by conviction. I've been in love with Costa Rica's beauty my whole life. So what could be better than to depict them in utilitarian items that can be used every day?

"As a little girl, I used to make necklaces, rings and bracelets with clay. I loved combining colors and textures.

"In 2008, I found myself facing a stand filled with wools. I drew close and touched them. I chose two lengths of fabric and decided to make a couple of scarves. Guess what! They were supposed to be for me but instead, I sold them both.

"That's when I began my project and it has fascinated me from the very first moment. God gave me a beautiful gift in the ability to design and create. I began crocheting fashion accessories. Over the years, I began adding new techniques and different materials to create new and original designs.

"In 2009, I set up a small shop, although I already had a full time job. The following year, I quit my job to focus all my efforts on my project. It was something totally new and unknown but I was enthusiastic and excited. Thanks to the support of my loved ones and the help of God, today my workshop is prospering.

"With my designs, I hope to create a social and ecological conscience.

"I dream of being able to teach a craft to people who are in jails so that they can create something that can provide then an income for their families. I want to offer work and opportunities to many people in my community with this art that has given me so much. It has been such a blessing! "I want to use materials that are 100 percent Costa Rican. One day. I'd like to travel and see other cultures of the world.""