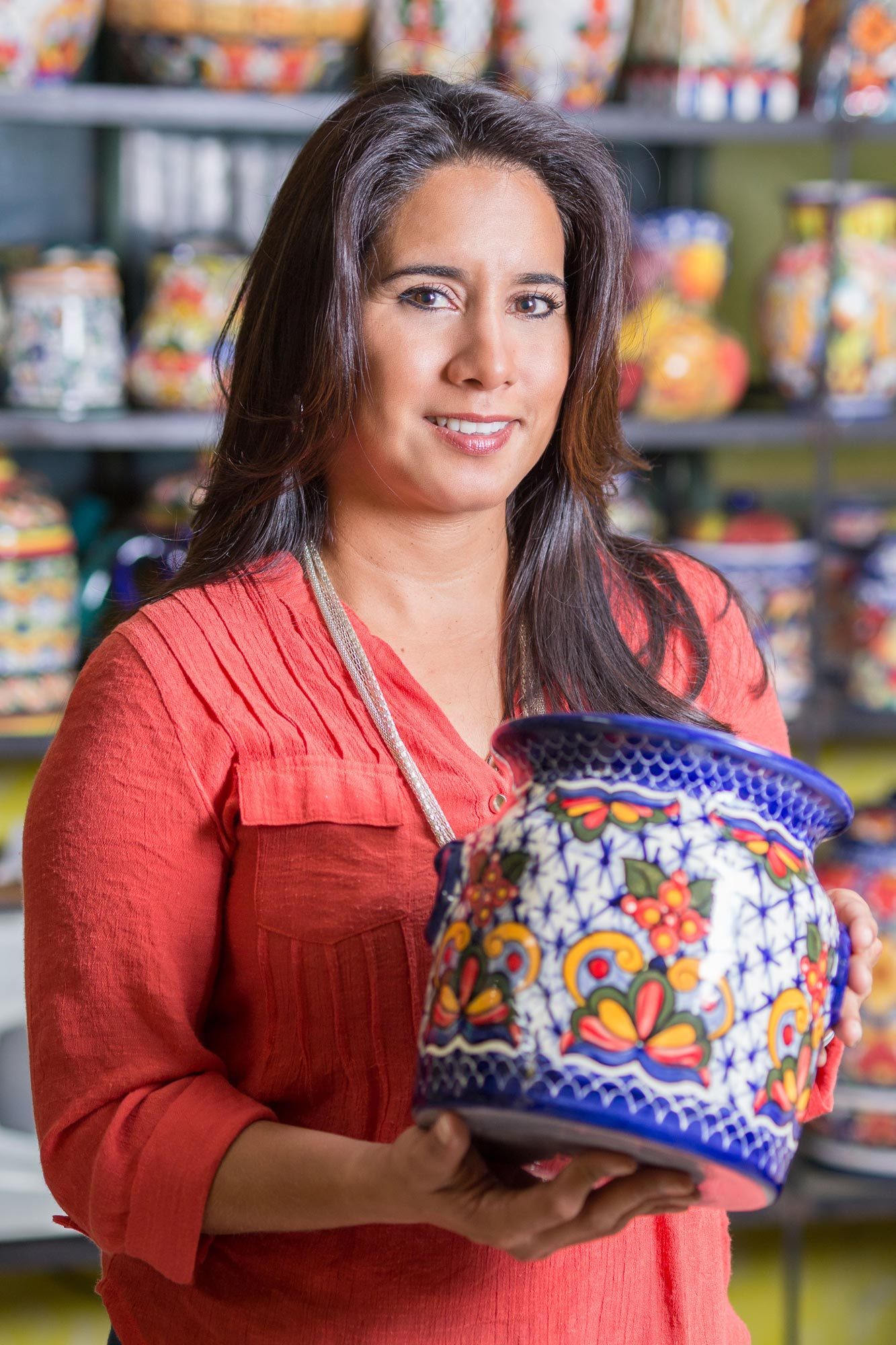 Artisan Organization: Priscilla Urias de Benedetti
Country: Central America
"I was born in San Salvador in 1973, where I grew up with my mother, father and brother. My family was very close. My mother was very artistic and she always guided us toward the arts. She loved to do handicrafts, and also painted in oils. She became interested in ceramics and learned the techniques.

"When I was six, my parents set up a ceramics workshop. As time went by, my mother introduced the Talavera style. It was a real hit in El Salvador and internationally. Eventually, we were able to offer our designs in the U.S., Puerto Rico and Central America, which lets us provide jobs for other artisans.

"Sadly, my mother passed away in 2004, and my father and I are continuing the workshop, which was her great dream. Working together, we make a great team and each one of has our own responsibilities. My father is the administrator and I look after the creative process. Each of us has acquired more experience, and I love to work with this art. My dream is to keep my mother's endeavor alive, and for people to know the designs and quality ceramics we have developed.

"This art has attracted me from the time I was a child – it's surrounded me for as long as I can remember. The most amazing part is to see how a piece is created from beginning to end and know that the entire handcrafting process is done by artisans from my country.

"We use simple materials such as clay, molds, paintbrushes, glazes and kilns, but each piece is special, impregnated with the art that has been in my family for so many years. The beauty of our ceramics is that they are utilitarian while bringing a subtle decorative touch to the home, office or garden.

"I enjoy spending my free time with my husband and children as well as my father, my brother and his family. Art unites us, it gives us work and keeps our minds active as we create new designs filled with color and happiness.

"When you choose our ceramics, you're acquiring quality work created with much love.

"When Novica had an office in El Salvador in 2001, my mother offered her designs on the site. I'm so proud I can keep her legacy alive through your new Central America office.""