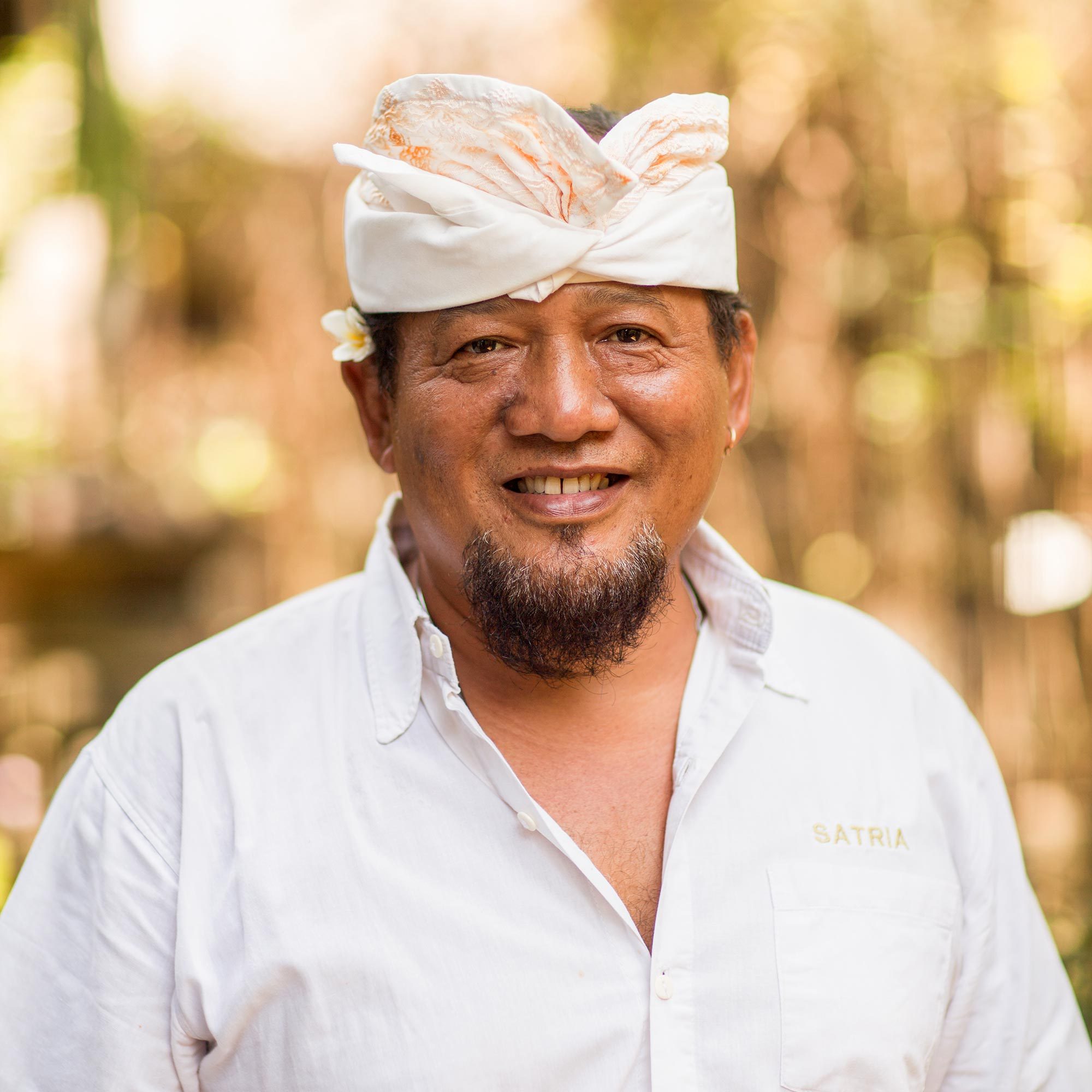 Artisan Organization: Dewa Semadi
Country: Bali & Java
"I'm Dewa Putu Gede Semadi from Tegalalang Gianyar, a region in Bali. I was born in 1971 to a farm family, in a village near Ubud, where we have rich cultures, tradition and also beautiful scenery. I'm the 5th of 6 siblings. I am always impressed when I remember my childhood, when I helped my parents at the farm. They all are hard workers, and they taught me about crafts in addition to farming.

"People say I'm a kind man, a hard worker, and painstaking. After I graduated from high school, I decided to make my own crafts with the knowledge I got from my parents. It gives me good income for saving, and also I can help my parents.

"I like sports, especially volleyball and soccer. I often play them with my friends here. I am blessed with 1 girl and 2 boys from my late wife. She passed away a few years ago. Having children gives my life more color, but also sometimes more challenges because I'm a single parent.

"I work with the help of 3 of my relatives. I use wood, mirrored glass and paints as my main materials. The designs I created are influenced by the local culture, flora and environment. I always maintain the quality while also creating new designs so that customers are satisfied with my products.

"By joining NOVICA, I hope there will be a better market for my products worldwide so I can get more income to support my family and also to support my children's education." "