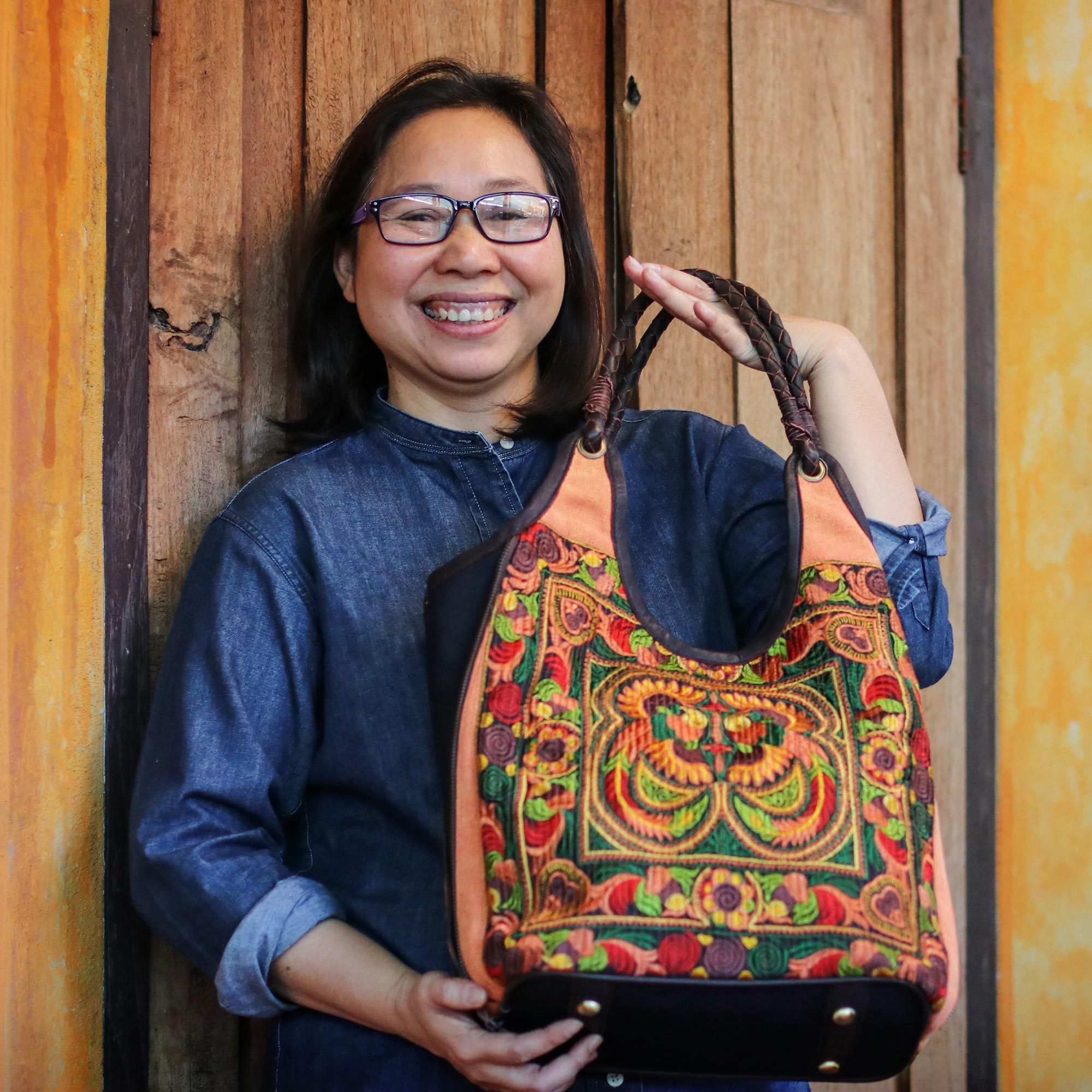 Artisan Organization: Chirada
Country: Central America
"Hello! My name is Chirada Loetparisanyu. I was born on April 7, 1973. My hometown is in Chonburi province, but I moved to Chiang Mai because my brother was studying there, and my parents wanted me to take care of him. We're only two siblings and I'm the eldest. My parents worked in agriculture before turning to handicrafts. They opened a workshop in Chiang Mai, which I look after, and now they have another one in Bangkok.

"I graduated from Kasetsart University with a degree in Agriculture in 1996. I have always been interested in handicrafts that are made from natural materials, so I observed and learned from magazines, books, television programs and everything around me. I started with textiles and, by 2000, I was transforming textiles into clothes and dresses. By late 2005 and the beginning of 2006, I was tooling leather handbags, which appealed to many people. I then explored the possibility of including hill tribe cotton textiles into my designs, which continued to feature quality leather.

"All of my designs are about our Thai lifestyle. I adapt local styles with modern trends. I am very glad that many people like my work and I am constantly working towards improving the quality of my work in order to reach international standards.

"My goal for the future is to be happy with my life and create new products such as notebooks, shoes and shawls.

"The most important thing in my life is that I can take care of my parents when they get old, as well as to continue designing and creating bags that people around the world would like.

"My work starts with something I like, and I develop the design from there based on my own imagination as well as what I see around me. I also welcome people's opinions on my designs so I can improve. I am a person who always likes to do everything, better and better. If I feel something isn't good enough, I don't give up. I will always try my best until I achieve what I want.

"I hope people will like my work, and I want people in another countries to know more about Thai handicrafts. I think you are not only about selling art work, but also showing the charm of culture.""