Our GlobeIn Premium Wrap
Hand wrapped with love, each gift comes with its own regional pattern, giving your gifts an international flair.
Premium gift wrap – $5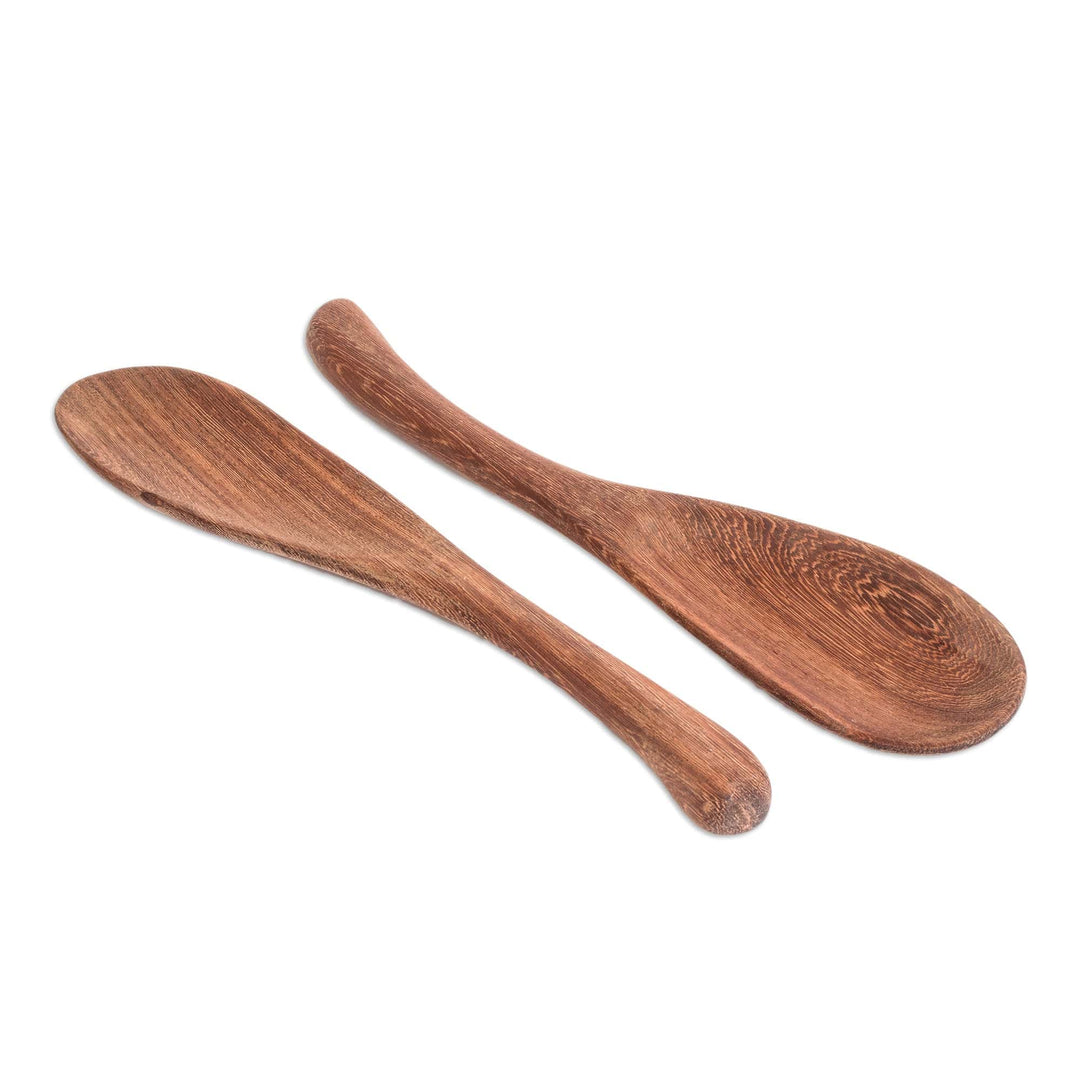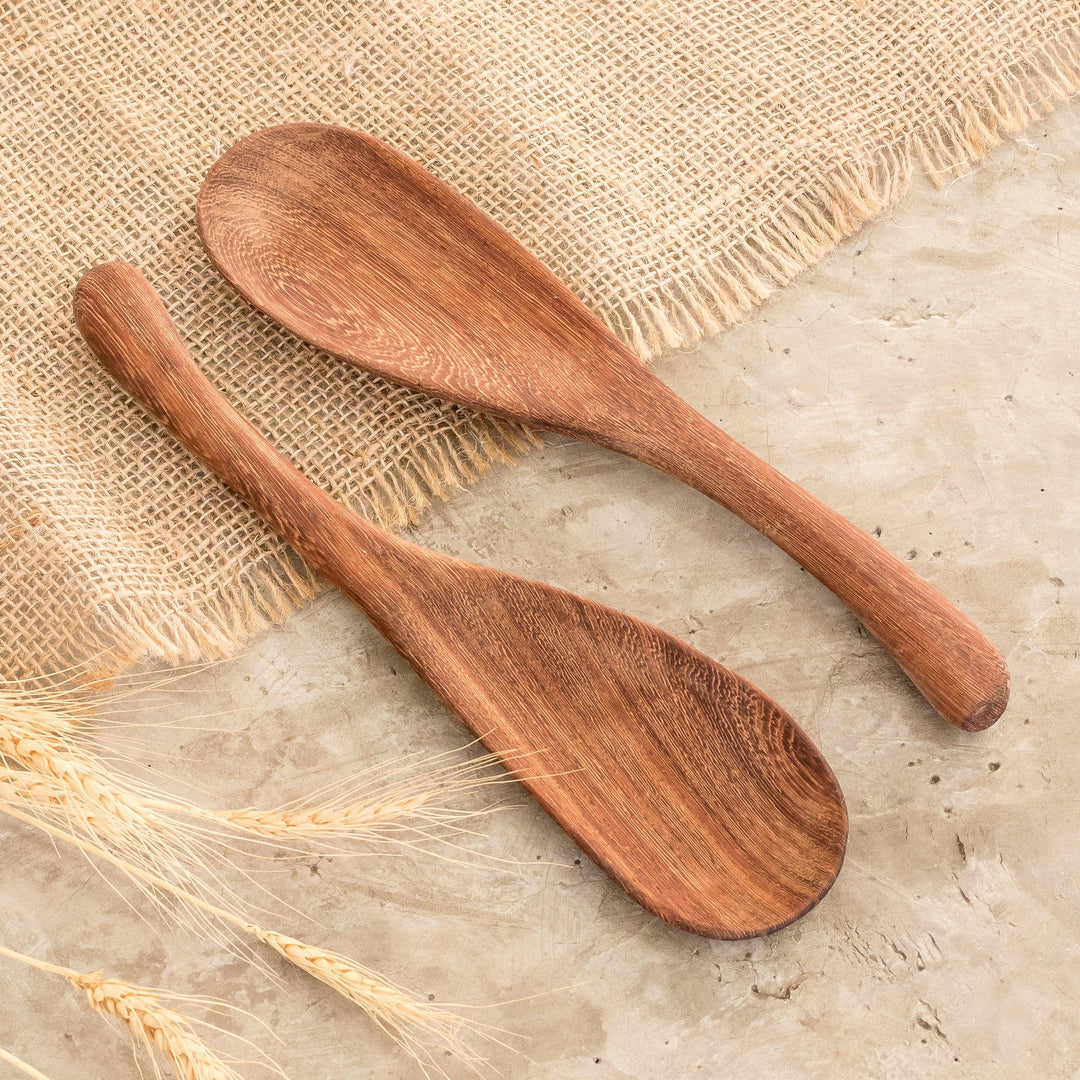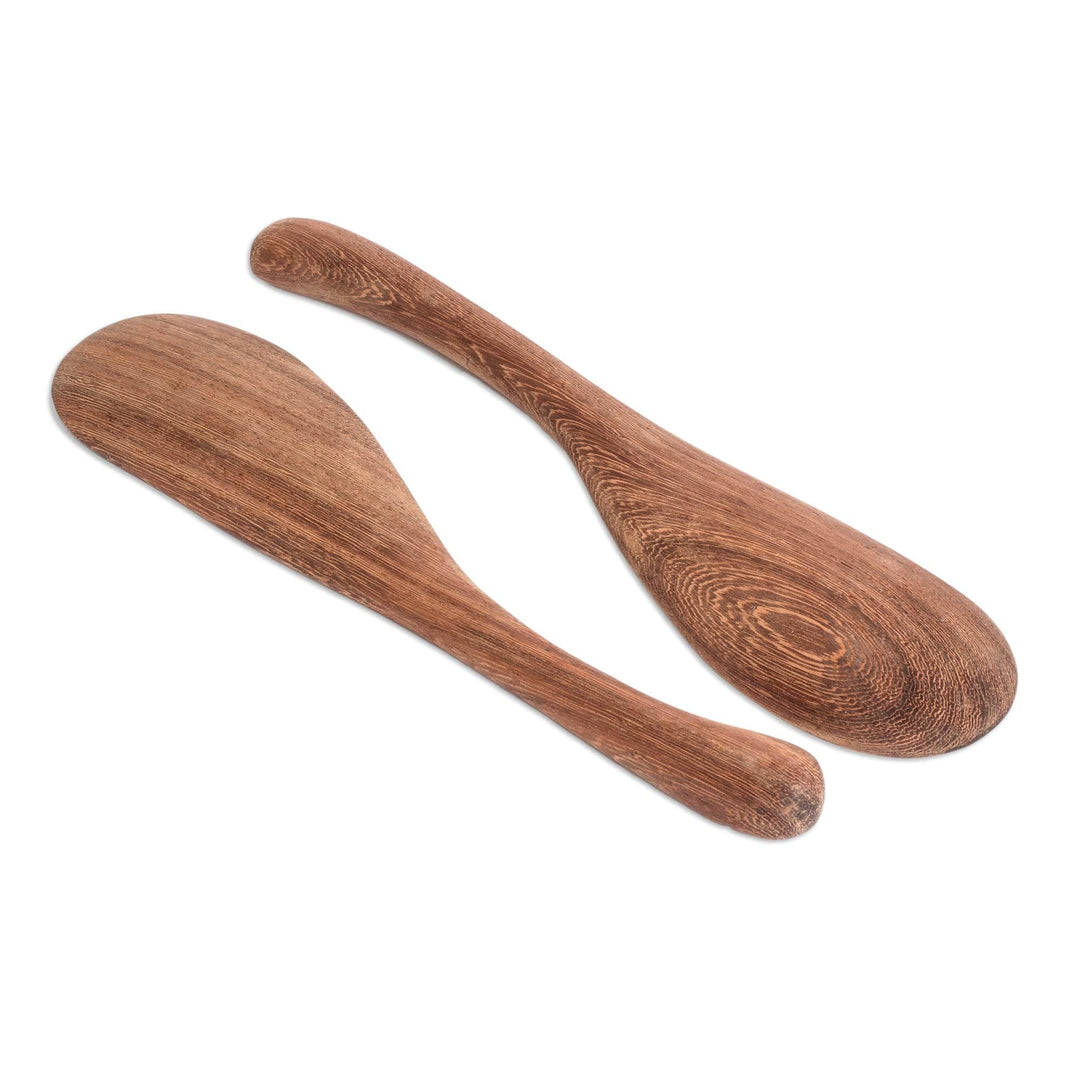 Wood Cooking Utensil Mixing Spatulas (Pair) - Peten Surprise
$43.00
Guest price
$34.40
Member price
Overview
Description
'These spatulas are ideal for mixing anything, from beans to cake mixture,' Peten Wood Artisan Sculptors tell us with obvious pride. They carve the spatulas by hand from manchiche wood, a Guatemalan hardwood that is burnished red by nature, with the grain forming myriad patterns.

Hand wash with soap and water. Never use a dishwasher or expose the wood to heat sources or water, as they could cause it to warp. To renew the shine, polish the wood with vegetable oil and a soft cloth.
Manchiche wood
1.55 oz
10.3 inches H x 2.5 inches W x 0.5 inches D
THE STORY BEHIND THE PRODUCT
Artisan Organization: Peten Wood Artisan Sculptors
Country: Central America
"Our project was born in 2000 as an initiative from a volunteer with Concern America looking to find a way to support people doing health promotion in the Peten region of Guatemala," explains Antonio Ramirez Felipe.

"The idea was to provide an alternative source of income for those health promoters who were doing a really good job and were freely volunteering their time. If they could craft wood items they would be able to earn enough to cover their basic expenses while volunteering their time to the project and the community.

"This initial volunteer carved spoons to pass the time away. Then he taught others how to use the different tools, gave them some designs and taught them wood carving techniques. At first there were only four volunteers training to become health promoters. They started selling the spoons and suddenly demand for their products started coming in. Then they learned to carve other kitchen cutlery pieces and began to formalize the group.

"Thanks to the support of the community and their clients, the group began to grow and grow. Nowadays there's about 11 families working with the group, all from different communities around Petén, the largest department in Guatemala. It is home to tropical forests and important archeological sites, such as Tikal.

"There is a certain amount of natural resources, but they are not available to everybody, and unfortunately many are being lost to deforestation. We purchase the wood from trusted suppliers who specialize in sustainable woods and work to preserve the environment.

"Not so long ago Petén was the least populated region but now population has rapidly increased. Many of the communities were formed during and after Guatemala's civil war by people seeking to escape the violence in their own villages, or had returned from refugee camps in Mexico.

"Given that the people in the group live in different communities, once a month they get together to deal with orders and administrative responsibilities. Many of us live in communities where there's no electricity, so all the tools we use are manual. A spoon can take up to a full day to finish.

"Most of the people in the group are also health promoters, some working in different parishes and others focusing on environmental health issues. Now they are able to contribute to the health projects with some of their earnings from the sale of their products.

"Our group works for the welfare of everyone in the project. We have certification and we follow Guatemala's bylaws to work properly and formally. Our group offers the opportunity to get ahead, and has supported many health promoters like myself, who work voluntarily for the good of our communities. This project provides us with the essentials for our daily needs.

"Through our work and through our products, we would like to show the world that in Guatemala there are many good things and lots of creativity. There are many who like us, have a strong desire to overcome what we have been through." "