Our GlobeIn Premium Wrap
Hand wrapped with love, each gift comes with its own regional pattern, giving your gifts an international flair.
Premium gift wrap – $5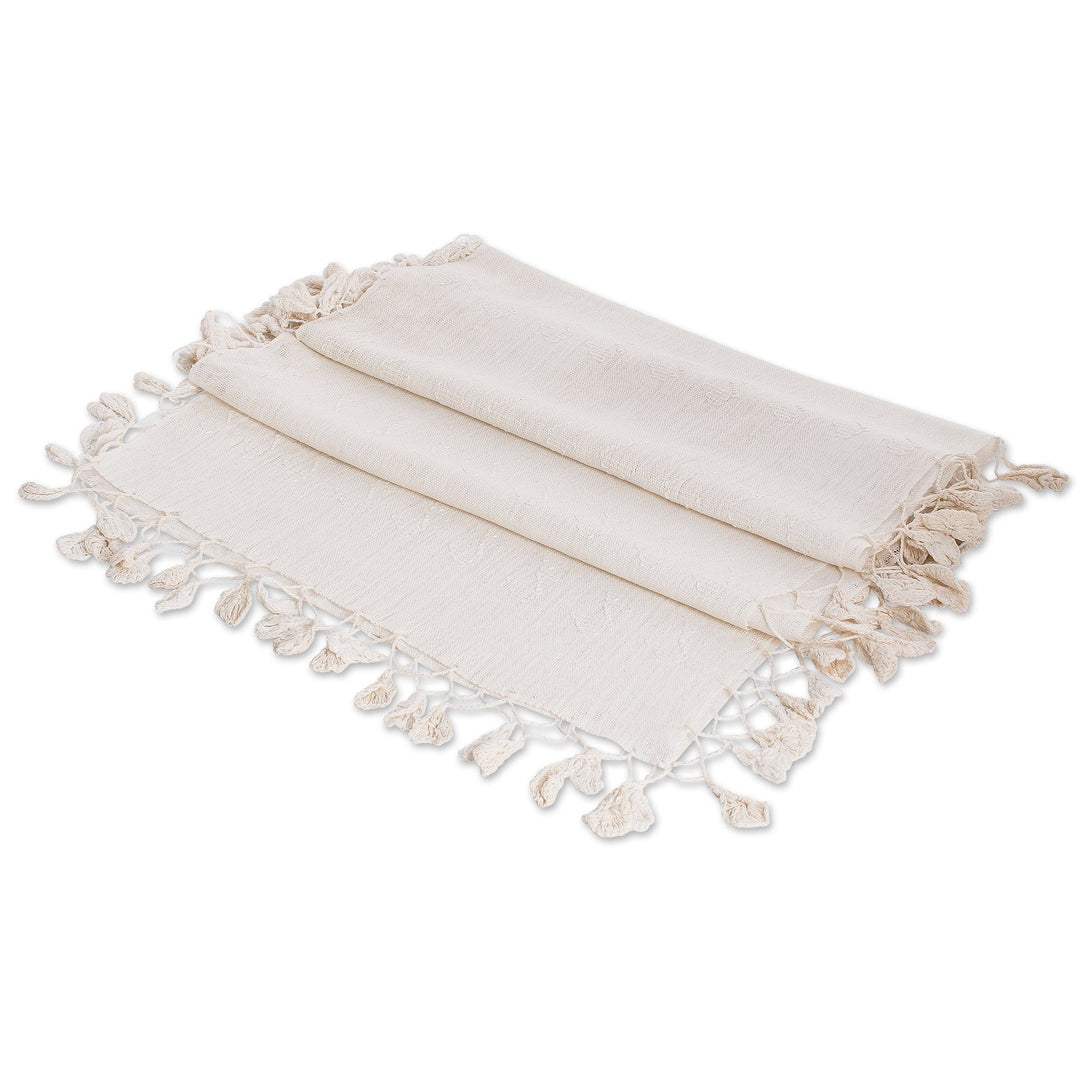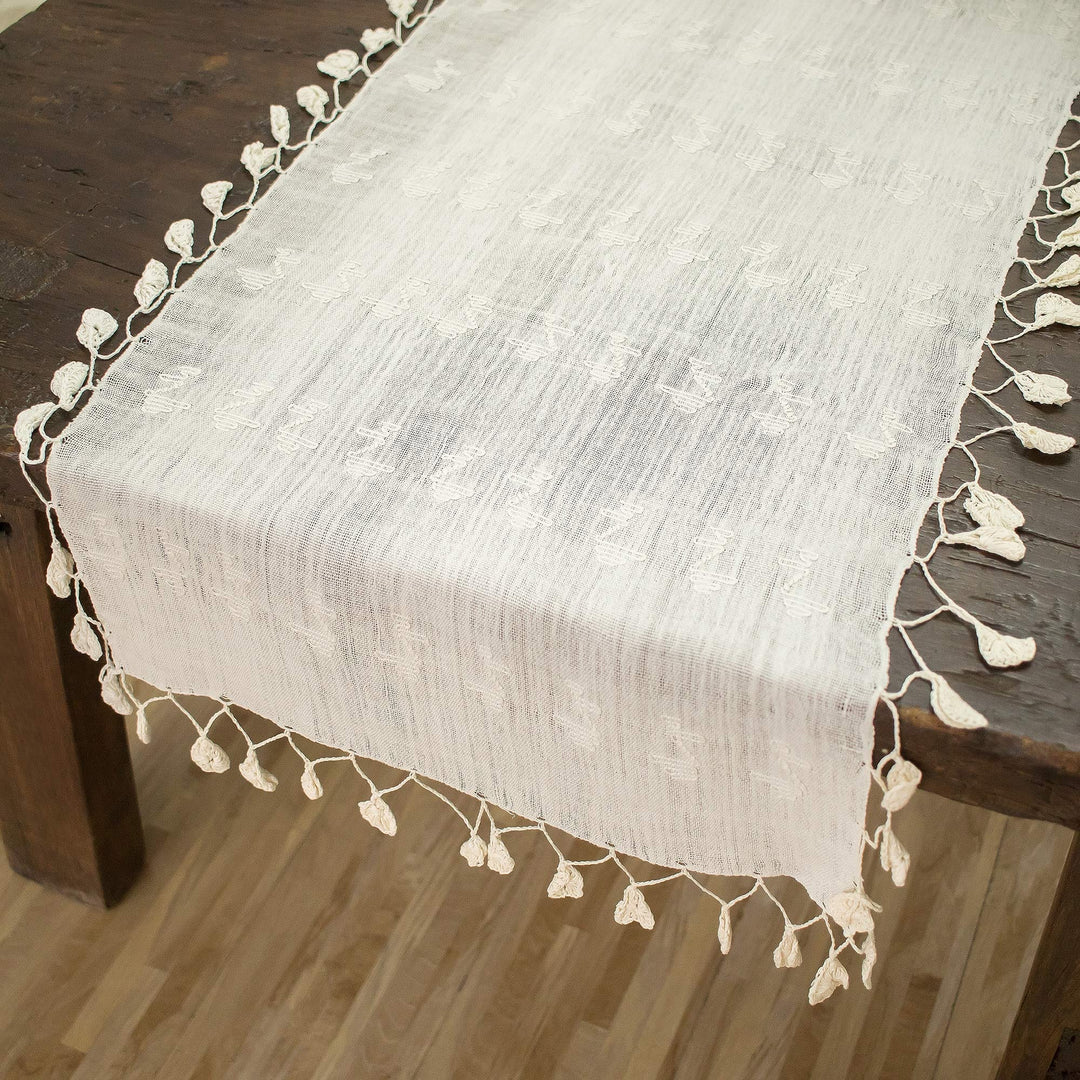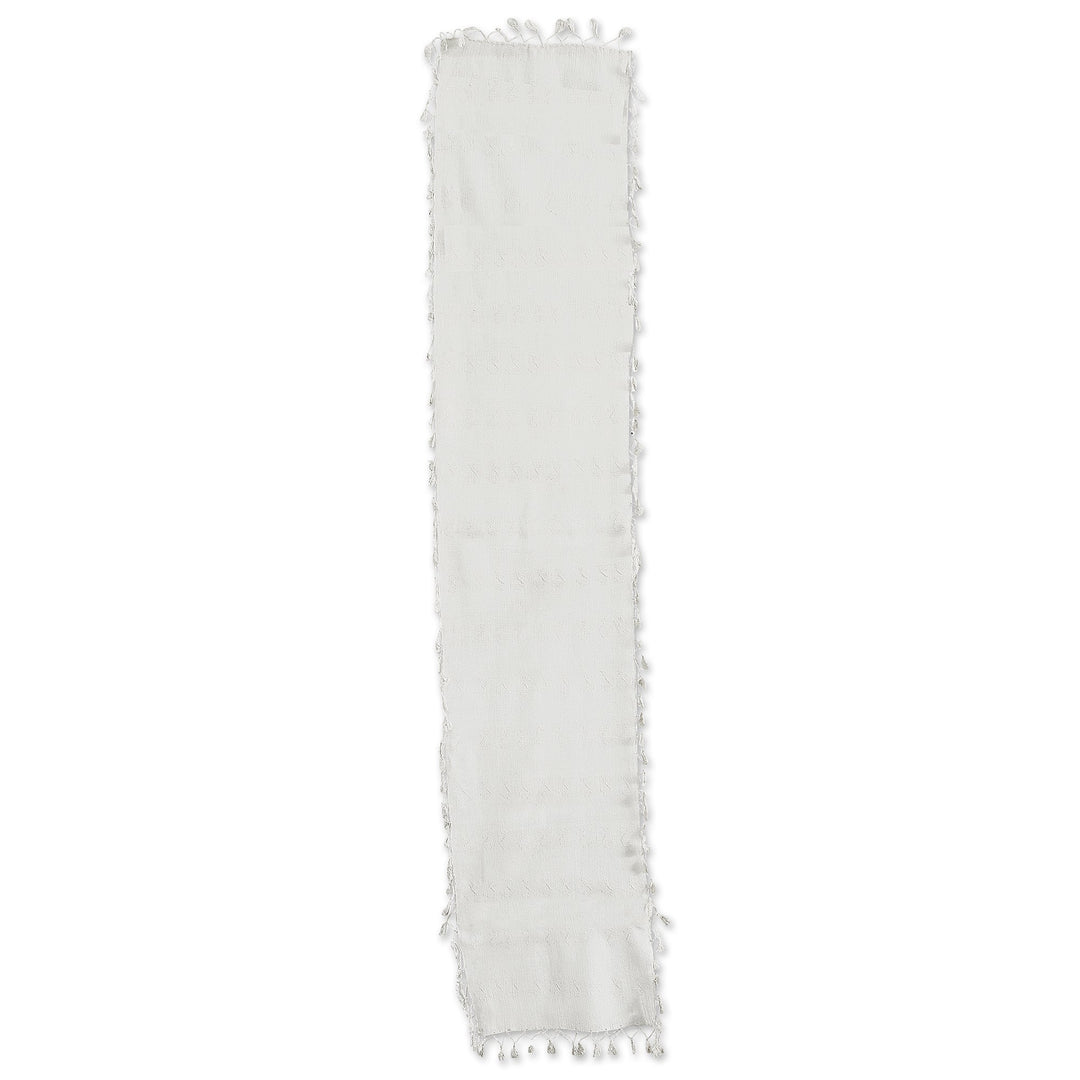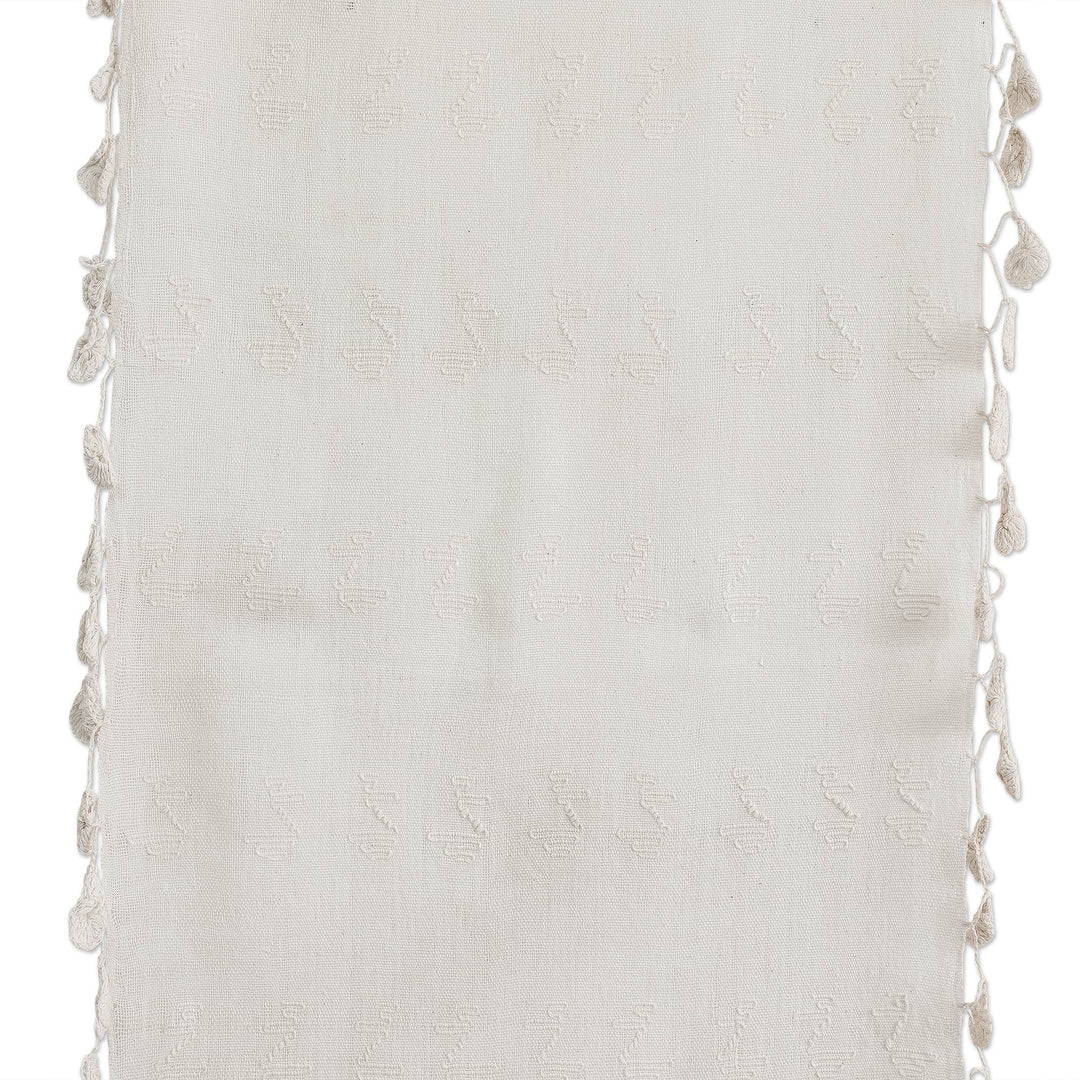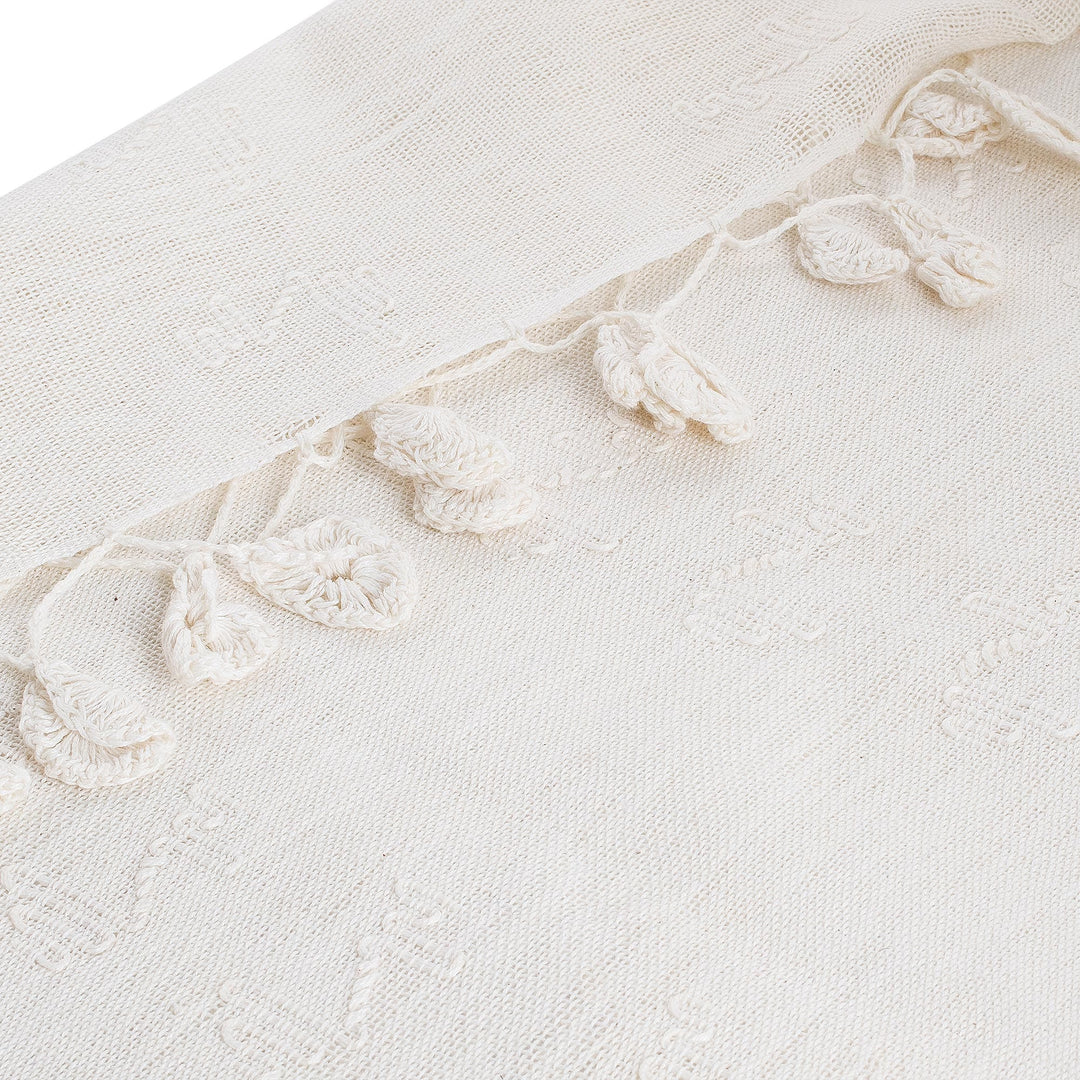 Cotton Table Runner - Natural Ivory Charm
$151.00
Guest price
$120.80
Member price
Overview
Description
Woven on a traditional backstrap loom, this elegant ivory table runner is designed by Miriam and Debora in Guatemala. This beautiful design is made entirely of unbleached cotton and features embroidery figures that resemble little ducklings. It also has crocheted fringes that enhance its beauty, giving a lovely touch to the whole creation.

The backstrap loom is an ancient technique employed by artisan groups in Guatemala to handcraft traditional weavings with patterns and colors typical of the region. Miriam and Debora contribute to preserving this ancestral technique by creating designs full of Guatemala's cultural richness.
100% cotton
0.14 lbs
78 inches L x 15 inches W
Fringe: 2.4 inches L
THE STORY BEHIND THE PRODUCT
Artisan Organization: Miriam and Debora
Country: Central America
"I was born and raised in Guatemala City where my father played with the Symphony Orchestra. He had exquisite taste in art, which he shared with me from the time I was a little girl. He planted in my heart a love for all artistic expressions. My mother was a teacher, and I always admired her patience and the love she showed for her students. I learned a lot from them, especially their dedication and love for their work.

"As I grew older, I fell in love with a boy and eventually married him. We moved to his hometown in Alta Verapaz, a beautiful place filled with tropical vegetation, rivers, grottos, history and folklore. Although it's far from the city, love knows no barriers and this is where I made my home with him. I've lived here since 1983. Today I'm a proud mom and I work with my daughter, Debora," Miriam says with a smile. Debora was working with a government agency focused on rural development. But when her contract ended, she had to leave her job. "It wasn't easy to leave the groups I'd been working with, but this motivated me to see if it was possible to help others who wanted to work and get ahead," she confides.

"I suggested to my mom that we begin a project to help the women's groups near where we lived. They have the weaving skills and techniques, but their designs were very traditional. So we decided to take a chance and try something different. By using their techniques and our designs, we could generate work for them, and help them improve the quality of life in their community.

"Marketing our designs hasn't been easy, but we put a lot of effort and love into what we do. I love sales, so I've been looking for options to generate orders for these women and, in this way, give them work.

"My daughter and I love what we do; the relation with our culture and traditions is exciting. We are only designers. The ones who really give life to our ideas are the artisans. But by promoting their work, we are fostering conditions for these traditions to continue. This is a part of the cultural richness we can offer the world," Miriam adds.

"Thank you for taking a moment to read our story and look at our designs. Blessings!""