Our GlobeIn Premium Wrap
Hand wrapped with love, each gift comes with its own regional pattern, giving your gifts an international flair.
Premium gift wrap – $5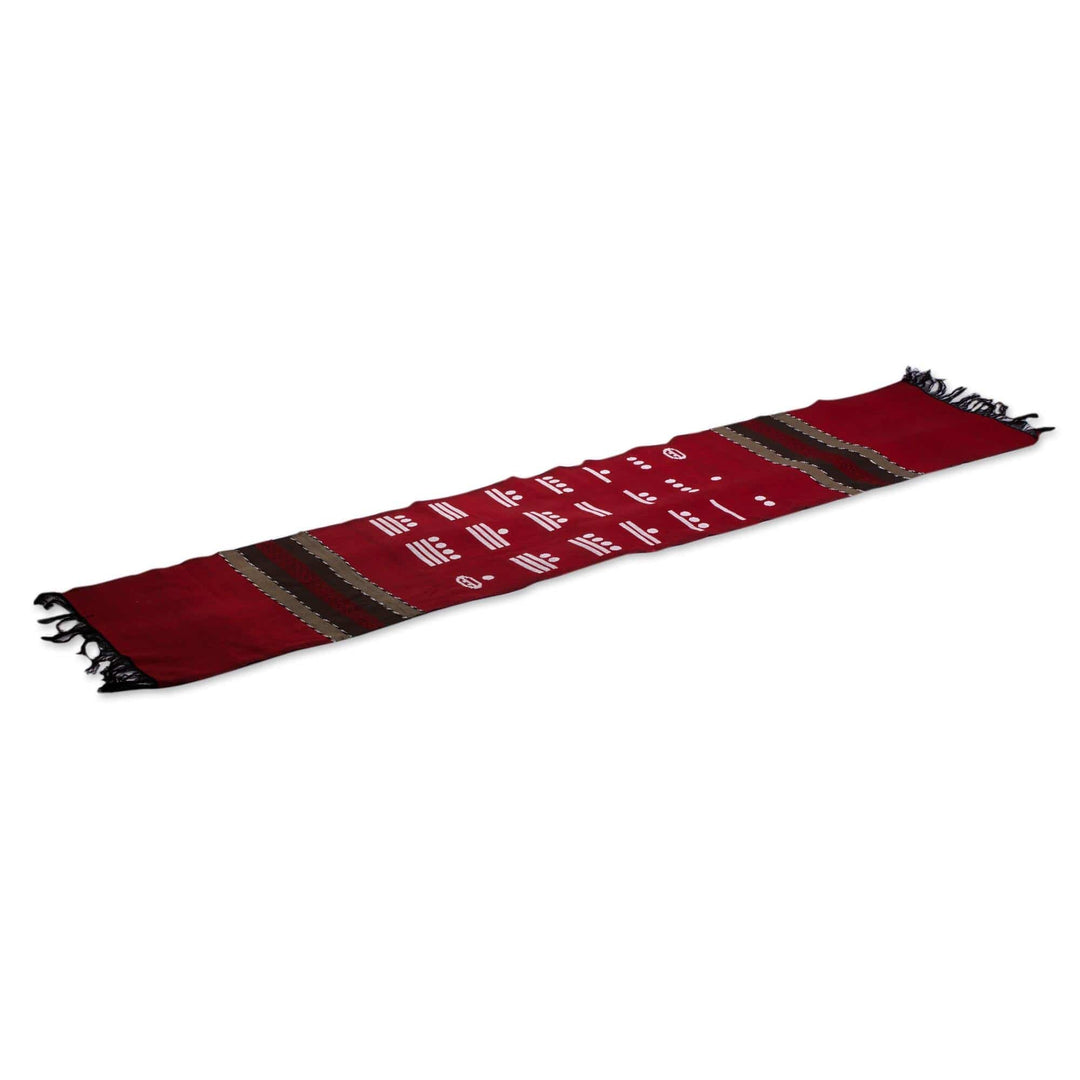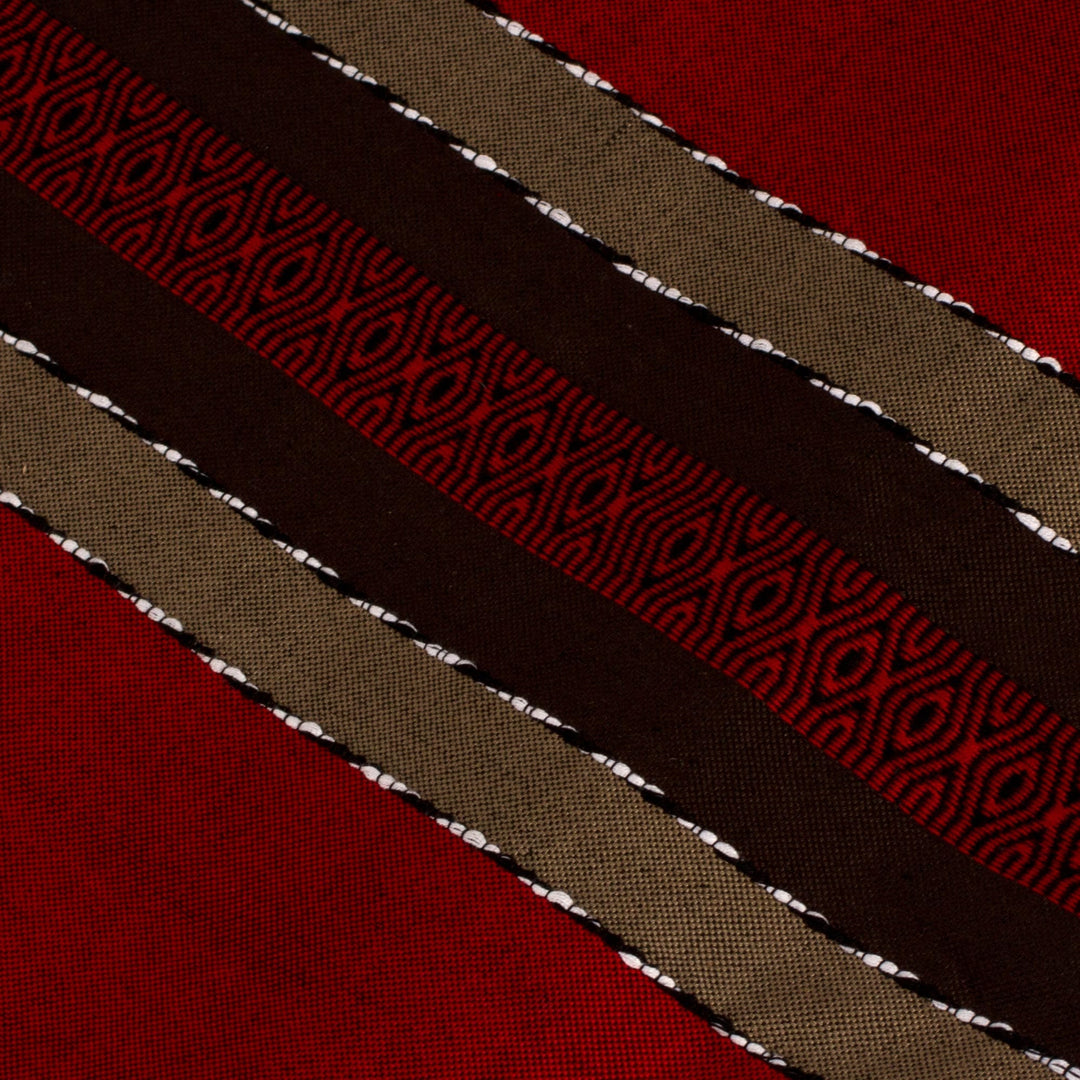 Handwoven Red Cotton Table Runner with Maya Numbers - Red Maya Math
$73.00
Guest price
$58.40
Member price
Available Premium Gift Wrap
You can optionally add Premium Gift Wrap into cart.
Learn more >
Overview
Description
Woven by hand, this colorful table runner features geometric motifs. They depict the Maya numerical system. Each dot represents one, bars each represent five and the oval with a line through it stands for zero. Crafted by Miguel Hernandez, the images appear in white on red.
100% cotton
0.13 lbs
60 inches L x 14 inches W
Fringe: 3 inches L
THE STORY BEHIND THE PRODUCT
Artisan Organization: Miguel Hernandez
Country: Central America
"I was seven when I learned to weave and from that moment, it became my passion. It was really the first thing I ever learned, as I didn't learn to read and write until I was 18.

"I was born and raised in a small town in Guatemala where I lived with my parents, five brothers and a sister. Mom and Dad were always artisans and they taught us to weave on a handloom from a very early age.

"I remember my first weaving. It was a table runner in the three colors typically used in my village — yellow, red and white. I sold it for two quetzals, which was a lot of money for me in those days, and I felt very satisfied with this first achievement.

"In 1983, my brothers, my sister and I joined forces. Now, each one of us works at home with looms we built ourselves. We each create different designs in different sizes, but we all support one another as we have all our lives.

"It's not easy to be an artisan in my country but it's a beautiful kind of work that gives much satisfaction. I love weaving because it is the passion of my life. It's inspiring to be able to work with my family and know that I play a part in the development of my community.

"In weaving, the greatest challenge is to continue innovating, to maintain our standards of quality and to remain willing and eager to learn. Another challenge is to teach my children and members of the community to weave, just as my parents taught me. In this way, we will preserve the handloom tradition.

"Thanks to Novica, artisans like me have the opportunity to reach faraway markets, and it's possible for people in other countries to appreciate what we do. You also make it possible for us to generate more income for our families and our town. Thank you for choosing our designs — each one is crafted with love by a Guatemalan artisan.""