Our GlobeIn Premium Wrap
Hand wrapped with love, each gift comes with its own regional pattern, giving your gifts an international flair.
Premium gift wrap – $5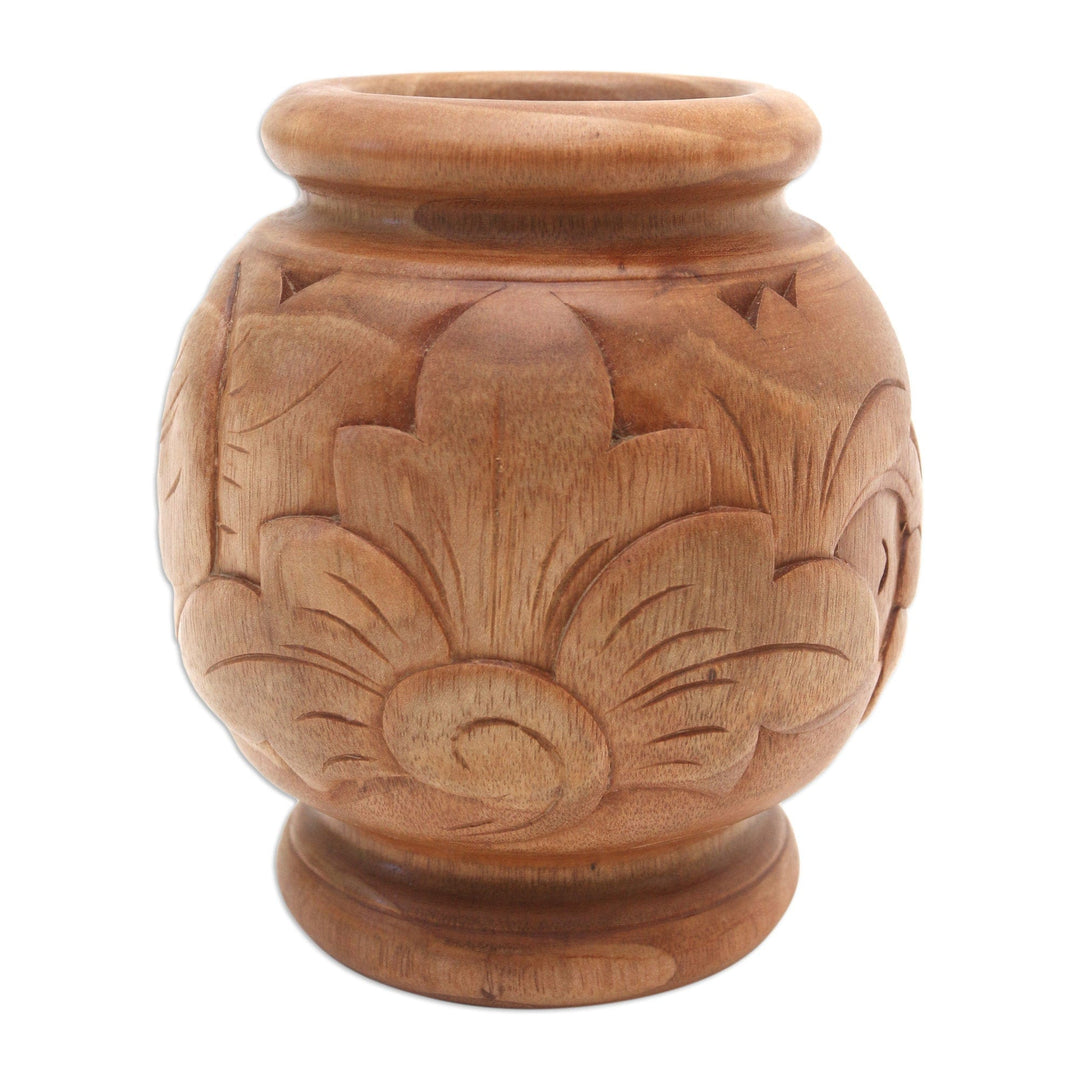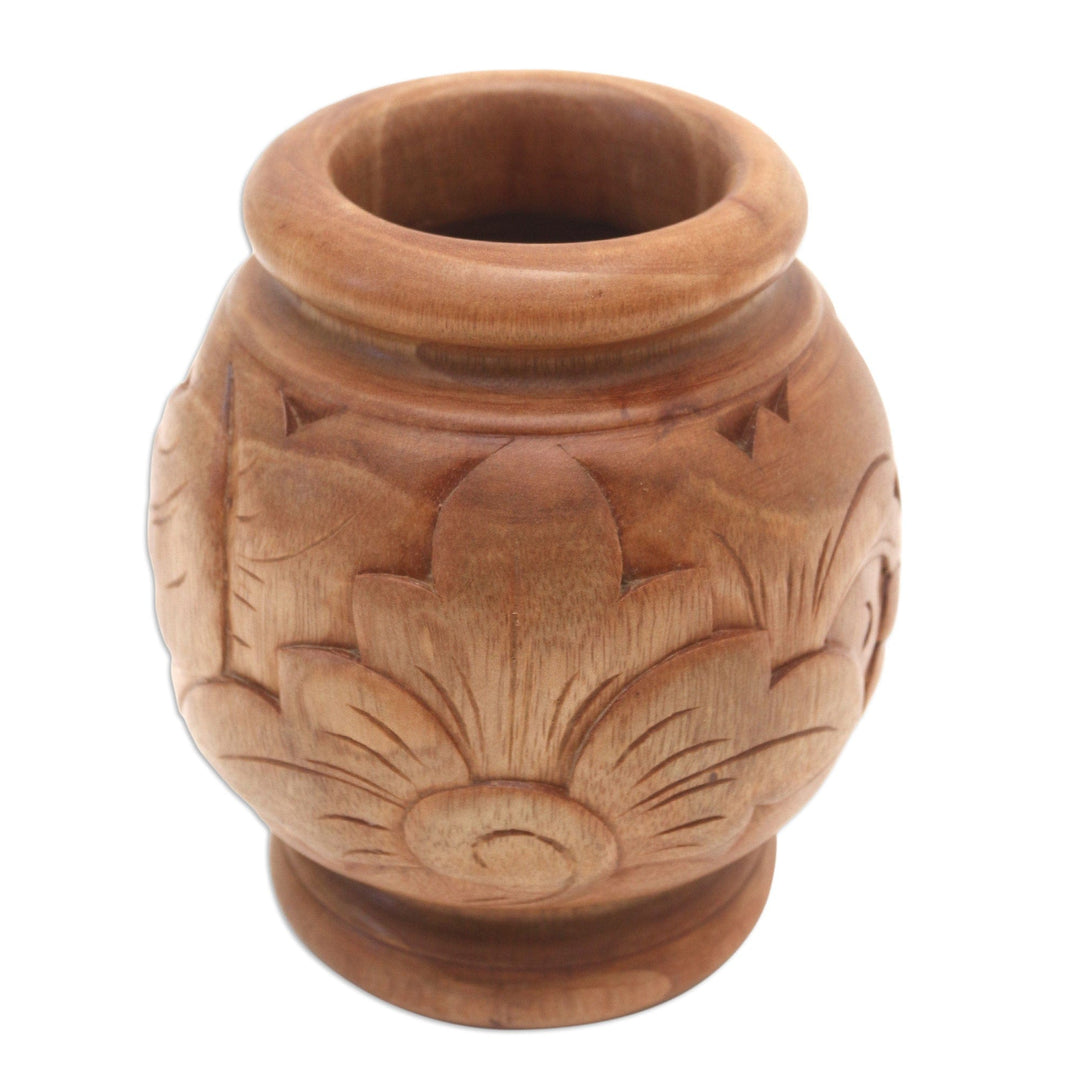 Decorative Mahogany Wood Vase - Sukawati Floral I
$52.00
Guest price
$41.60
Member price
Available Premium Gift Wrap
You can optionally add Premium Gift Wrap into cart.
Learn more >
Overview
Description
Florid blossoms and leaves reach upward from the base of this decorative mahogany vase, as if seeking the sun. The vase is hand-carved with rich detail by Balinese artisan Sarwaedi.
Mahogany
0.61 lbs
5.8 inches H x 5.5 inches Diam.
THE STORY BEHIND THE PRODUCT
Artisan Organization: Sarwaedi
Country: Bali and Java
"I was born in Sukawati, Gianyar in 1970. It seemed natural to work with you, as my brother, Made Wirata, is a woodcarver and my wife, Made Mulyani, crafts masks, and both of them are featured artisans. In the town where I grew up, most people are wood carvers, and so was my family.

"People know me as a humorist, a simple and fully responsible man. From the time I was in fourth grade, I worked and paid my own tuition. I learned wood sculpture by watching my parents. In those days, children began learning the art at a young age and I was not alone. I had many kinship friends at that time.

"By the time I was in senior high school, I was always very late in paying my tuition and my parents couldn't help me because they didn't have the economic means to do so. At the same time, I wasn't getting any orders for my wood carvings. I was so ashamed of my impoverished condition. But going through all of this strengthened my spirit and determination about my own future. I knew I wanted to have a happy family and raise my children in better conditions than I had.

"Finally, I graduated from high school and married the woman who is now my wife. We have two children — a boy and a girl — who are currently in high school. 'My children should have a better life then mine before.' Whispering this sentence always builds my spirit.

"Today, I continue working with wood, but I'm focusing on making vases and classic boxes. I enjoy using the lathe, then carving the objects with manual tools such as chisels, hand-saws and mallets. I give unique finishes to my designs to distinguish them from the others. I believe mahogany is perfect for these designs — it's easy to find and good for the lathe and for carving.

"I'm very excited about showing my designs worldwide, and I hope my dreams and goals for my children will come true.""