Our GlobeIn Premium Wrap
Hand wrapped with love, each gift comes with its own regional pattern, giving your gifts an international flair.
Premium gift wrap – $5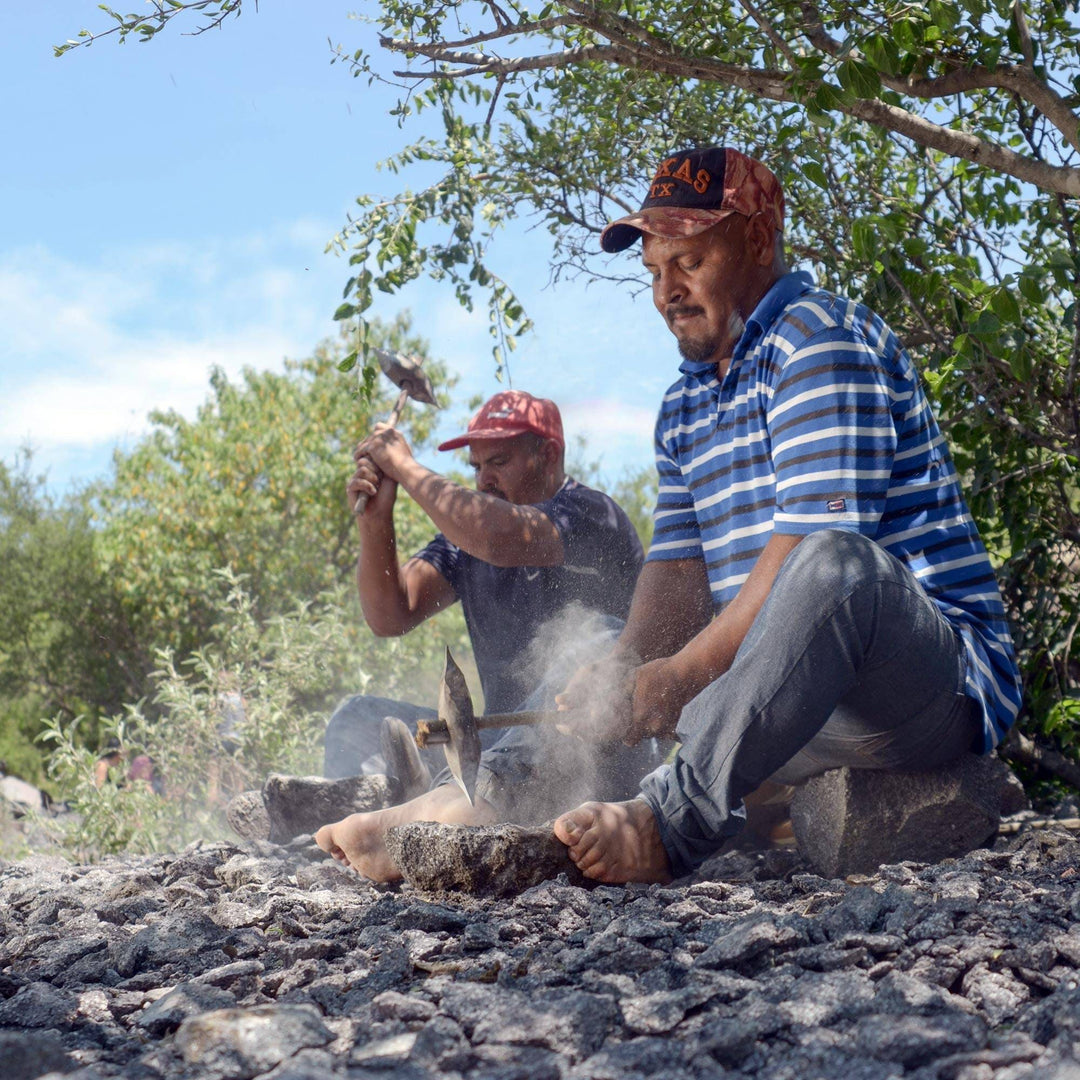 Artisan Hand Crafted Basalt Molcajete and Tejolote - Tradition
$54.00
$0.00
Overview
Description
Prepare herbs, spices and sauces the way our ancestors did--with handmade stone tools. Grupon Comonfort presents this traditional basalt molcajete or mortar, crafted by hand in a labor-intensive process. The pestle, called a tejolote, is used to grind or crush the foodstuffs in the molcajete. The molcajete can also be used as a unique serving dish for salsa or guacamole.

The artisans recommend that the molcajete be 'cured' before the first use. To cure the molcajete, place some dried beans, corn or rice in the bowl and grind with the pestle until pulverized. Allow the pulverized grain to sit for 15 minutes. Once this has been done, the molcajete can be hand washed and allowed to dry. This step will ensure that any stone dust remaining from the carving process does not affect the food.
Basalt
3.31 lbs
Bowl: 3.5 inches H x 5 inches Diam.
3.1 inches H x 1.6 inches Diam.
THE STORY BEHIND THE PRODUCT
Artisan Organization: Comonfort Group
Country: Mexico
"Our group came about because of a tradition in Mexico — an emblem of the gastronomy and culture of our country. The volcanic stone molcajete. "In our city, this stone is transformed into an infinity of figures, the result of the imagination and the work of Mexican hands, trained over generations. Grandfathers, fathers and sons have done this for as long as anyone can remember.

"The process begins on a hill, far outside the city. This is where we choose the stone that will become one of these famous Mexican mortars. The salsas prepared in a molcajete have a special flavor and texture.

"When we have a good piece of stone in our hands, we take it to our workshops where the brute stone will begin to take shape.

"Sometimes we're miners when we take our stones from the mines. And we're sculptors as we give them shape. But these men are also blacksmiths, as we create all of our tools by ourselves.

"Each molcajete is unique, as they arise from the artisan's imagination and the skill in his hands. There are even times when a grinding bowl is almost finished and one hard blow can ruin the work of an entire day.

"Sadly, there is less and less appreciation for the molcajete and this puts its tradition in danger of dying out.

"Yet today these and other art forms made in our city compete in artisan contests at the world level and often take prizes.

"Or work is one of the true marvels found in the Mexican state of Guanajuato for the world.""