Our GlobeIn Premium Wrap
Hand wrapped with love, each gift comes with its own regional pattern, giving your gifts an international flair.
Premium gift wrap – $5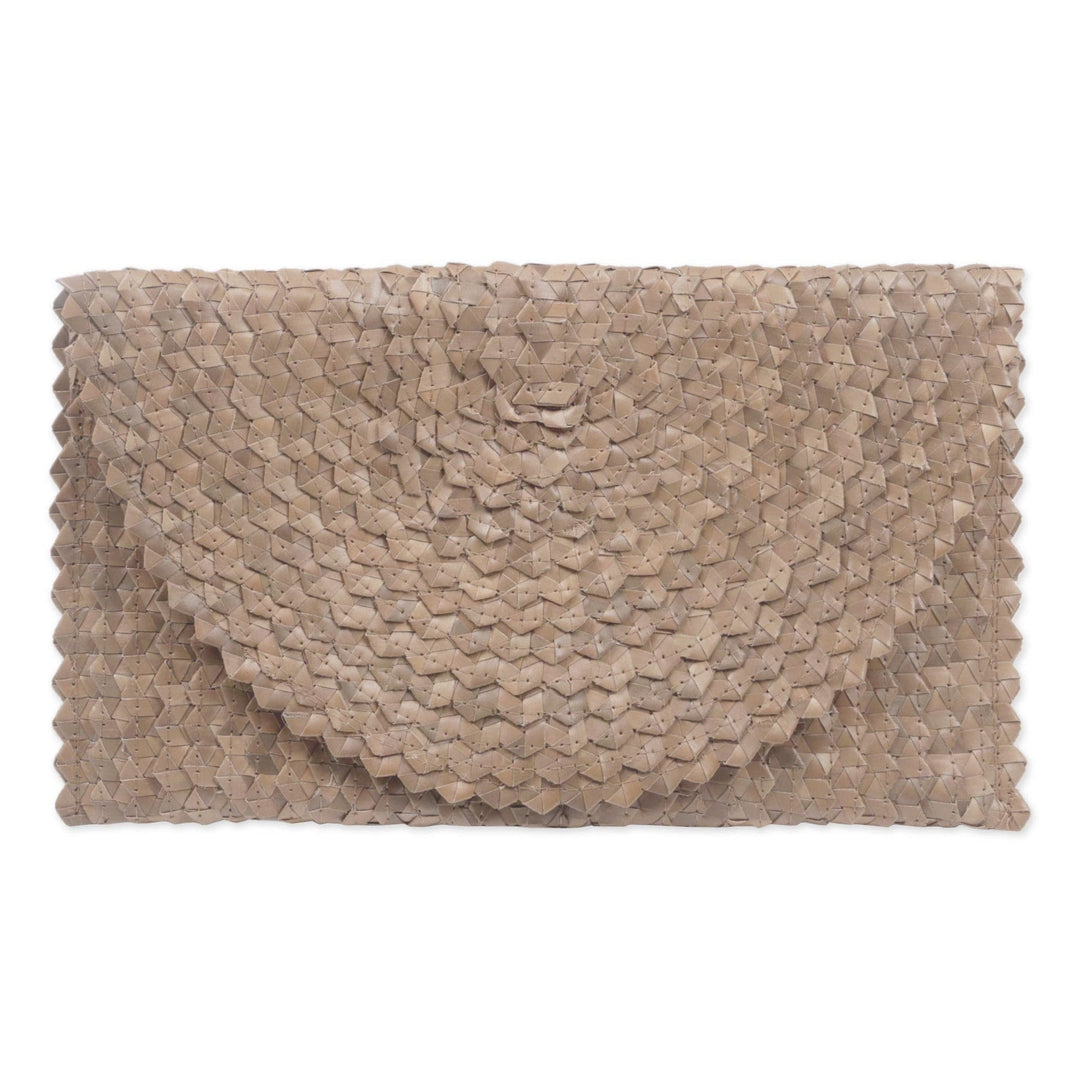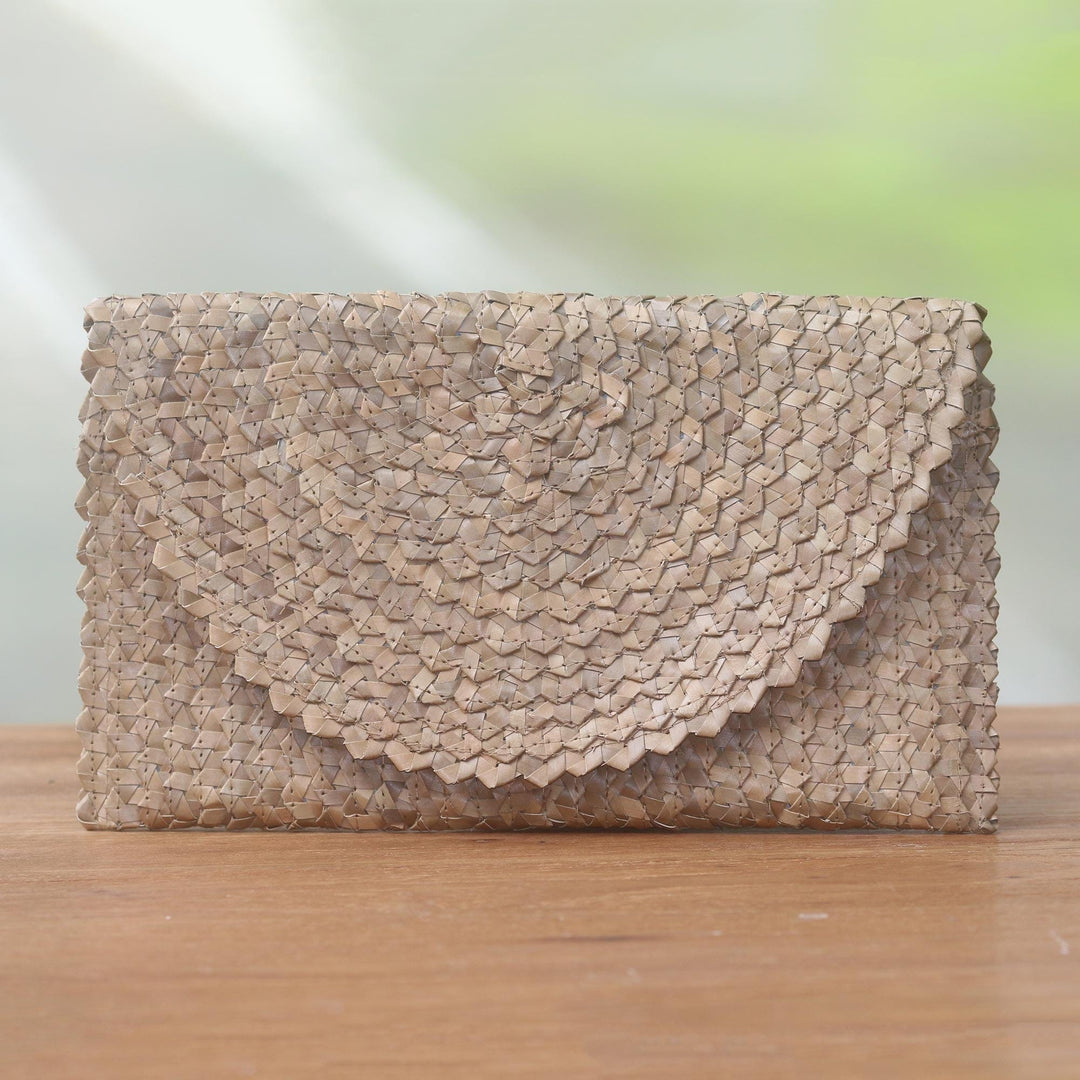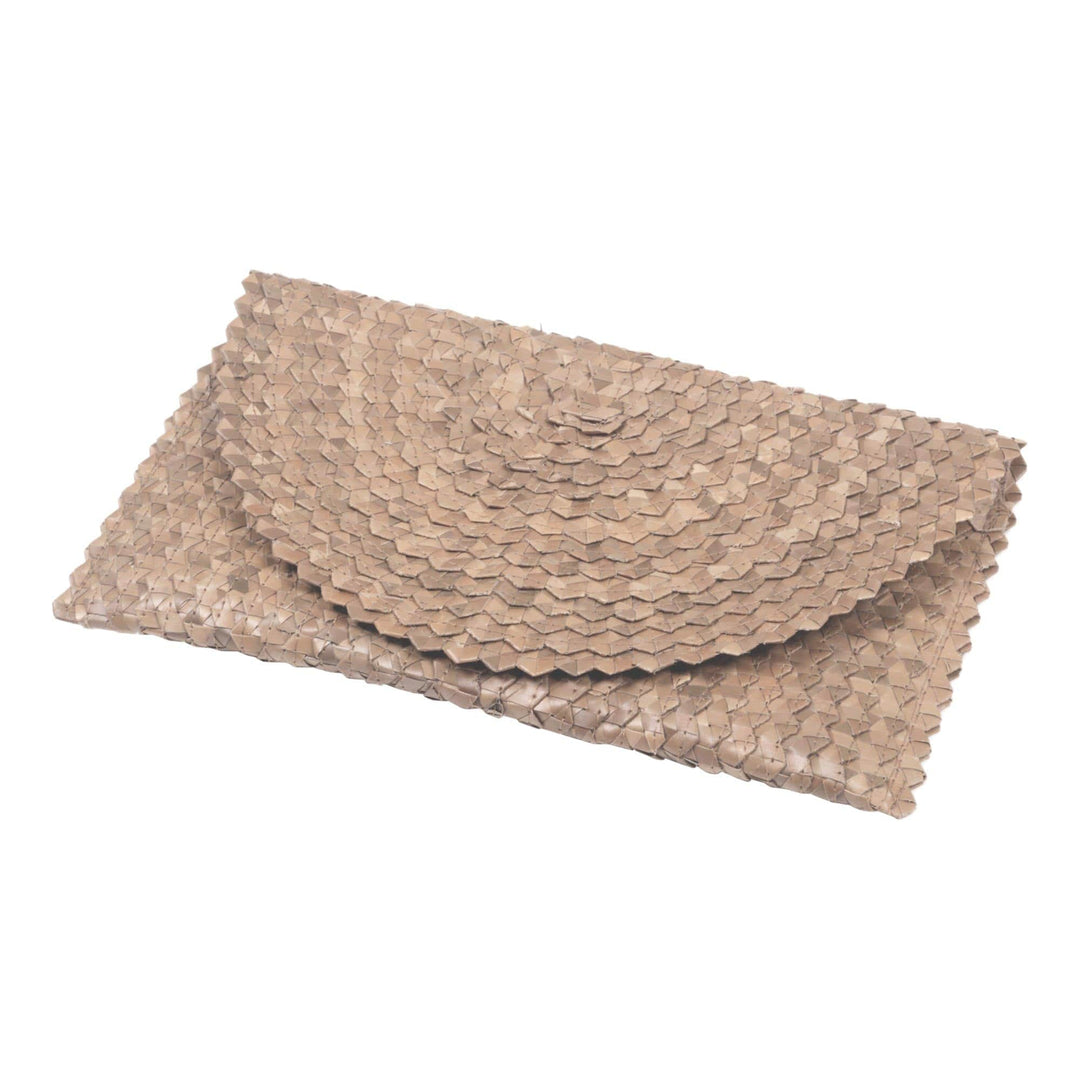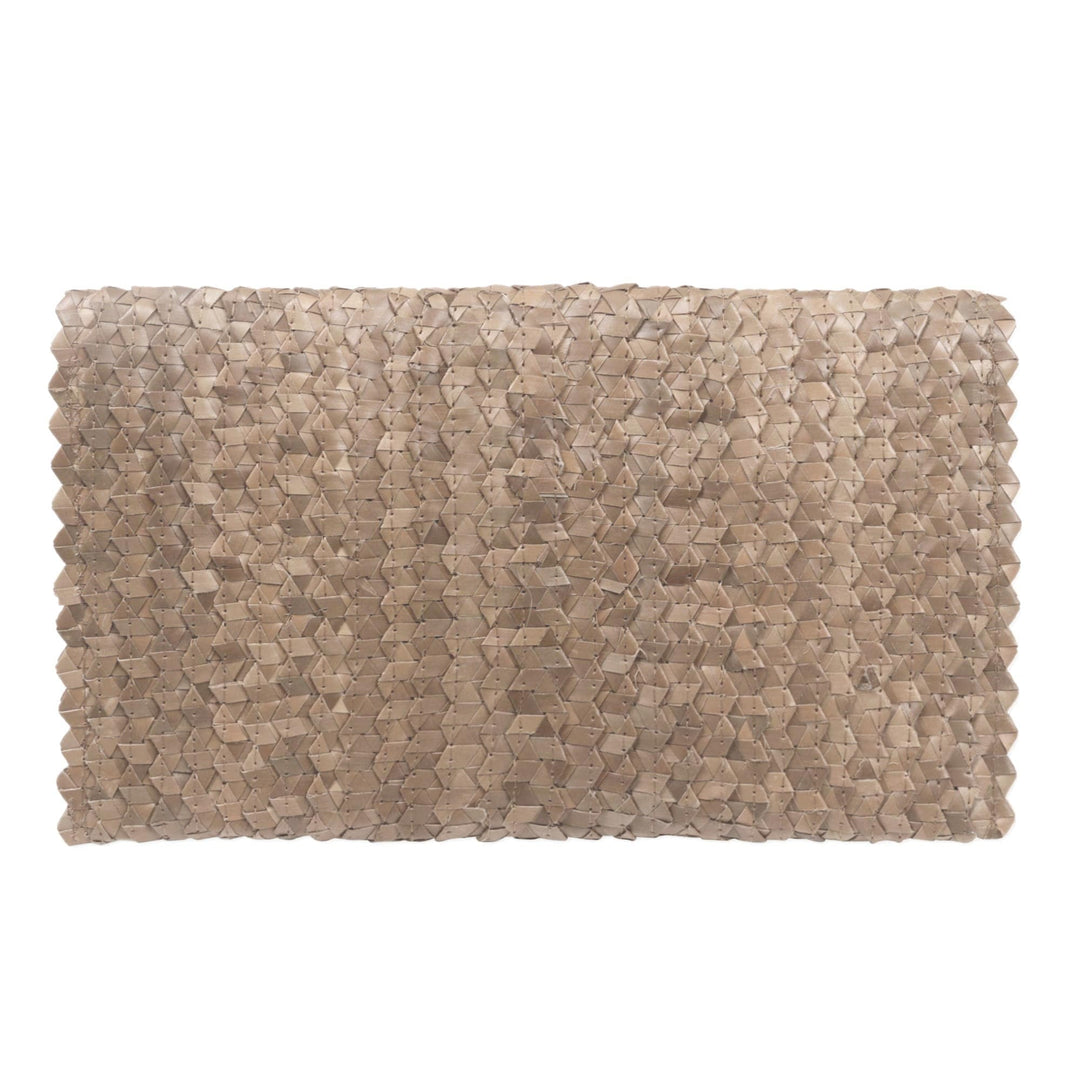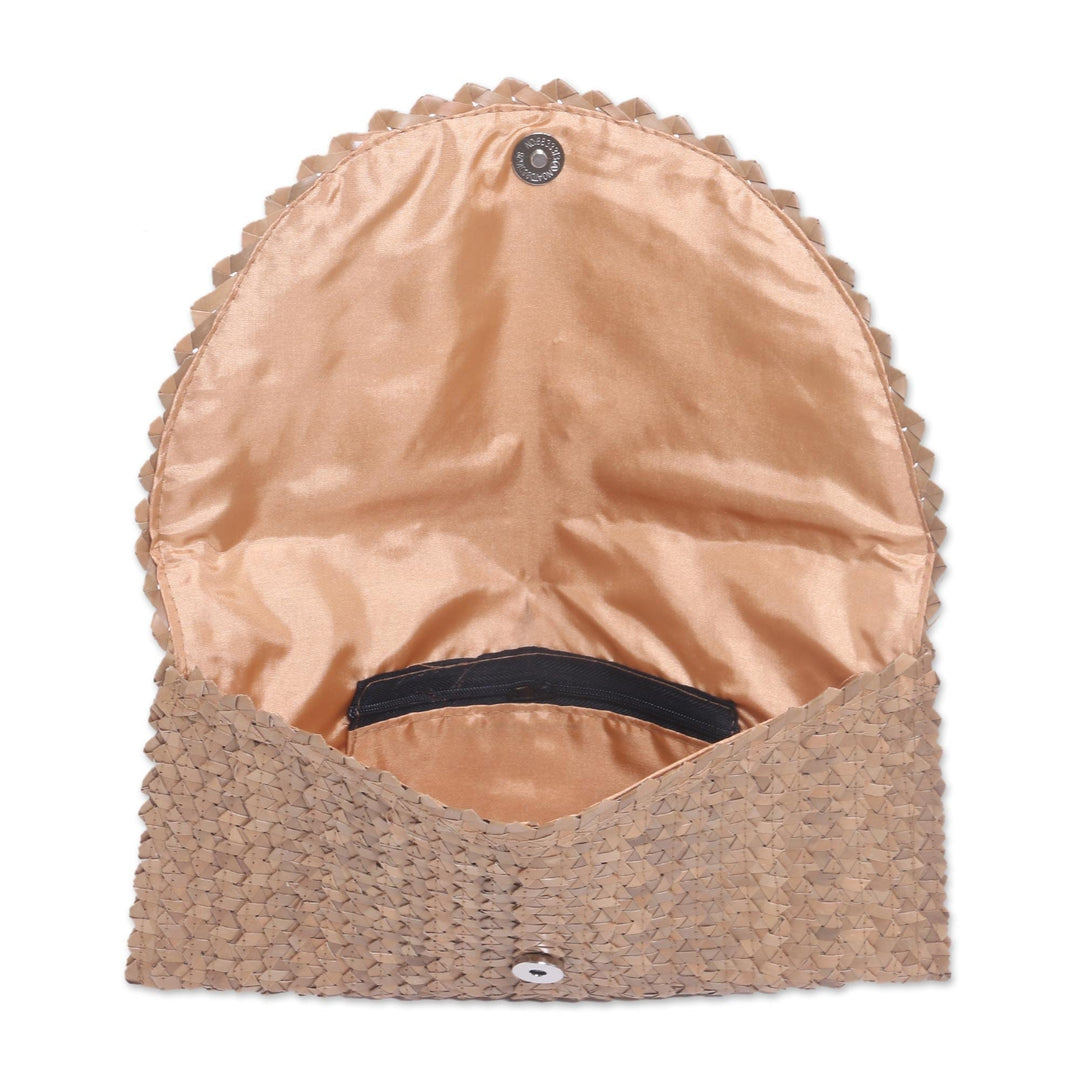 Handmade Brown Palm Leaf Clutch Handbag from Indonesia - Trance in Brown
$43.00
$0.00
Overview
Description
From Indonesian artisan Farica comes this natural- looking clutch handbag. To create the design, the artisan weaves together lontar palm leaves and polyester thread and dyes them brown. The interior of the stylish purse features a polyester lining and one zip pocket.
Palm leaves; polyester lining
0.11 lbs
6.5 inches H x 11.3 inches W x 0.6 inches D
THE STORY BEHIND THE PRODUCT
Artisan Organization: Farica
Country: Indonesia
"My name is Farica Leni Kooswardani and I was born in 1991 in Yogyakarta. I was surrounded by temples and the river with trees that still surround me in my mind.

"My friends describe me as a family girl and hard worker. The most peaceful place for me is my gazebo in the afternoon. There really is no place like home.

"There are many artistically and historically significant areas in my hometown. The center of town has a well-known monument. There is an active volcano in the north while the south has the Yogya court and a beautiful white sand beach.

"I'm very thankful to be Indonesian, since this country emphasizes respecting others and friendliness. Our different cultures are changing with the modern world, which is one of the many reasons I'm proud to be Indonesian.

"I was raised by humble parents, who worked hard. I'm thankful for my happy childhood and how my parents allowed me to make friends with anyone I chose. I mostly played with traditional toys on the riverbank with my friends. While I was in elementary school, I became a roller-blader and competed in different cities.

"I studied in my hometown from kindergarten to high school. When I graduated high school, my dad died of a heart attack. This was the most difficult time of my life, when it was hard to cope as an 18-year-old.

"I tried to stay strong and, while attending university, I began selling apparel in different towns. My business studies helped me become a good salesperson. I was also driven by a desire to not burden my family after my father's death.

"I learned to weave, craft and design by myself. I learned from other brilliant weavers, craftsmen and even my friends and applied their techniques to my own work. I create robes made from rayon, while my clutches are made from lontar and pandanus leaves.

"I got married at 23 and have a son we named Shevara, which means 'good fortune.' At first I thought that being a parent means we should teach our children everything we know, but really, it's our children who teach us how to express love, patience and happiness.""