Our GlobeIn Premium Wrap
Hand wrapped with love, each gift comes with its own regional pattern, giving your gifts an international flair.
Premium gift wrap – $5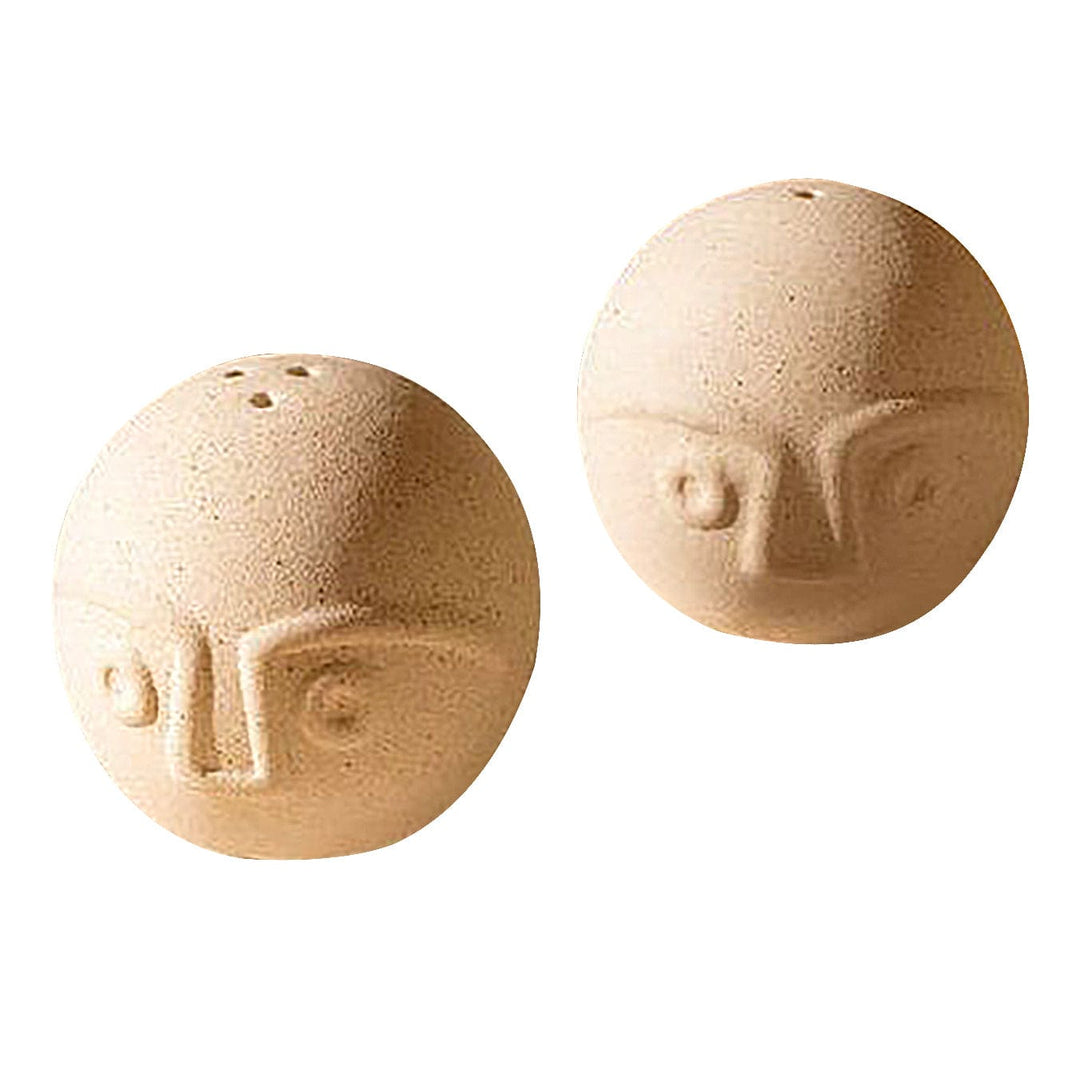 Boi and Gul Shakers - Pair
Original Price: $ 22.00
Save 70%
$6.60
$22.00
Overview
Description
This ceramic salt and pepper shaker set celebrates the pairing of seasonings and makes for an incredible gifting option. Modern and sleek, it has been crafted by artisans from Jaipur and celebrates pottery at its finest. Ceramic craft is a relationship between hands and clay. A mix of clay and minerals is kneaded well till the potter is happy with the consistency, and then sun-dried to remove all moisture. Using the mix, the artisan then creates magic on his wheel with his hands, giving it a shape that is an outcome of his imagination and expertise. The offering is then fired at high temperatures till it hardens. A layer of polish or paint is finally applied to the creation, giving it a brand-new identity after its metamorphosis from humble clay. Ceramic offerings are corrosion-resistant and most of them are also good insulators that can withstand high temperatures. These properties have led to their use in virtually every aspect of modern life
Details
Material: Ceramic. This product is handmade from natural clay and baked at extremely high temperatures which may result in slight variations from one item to the next. Such variations make your purchase special and truly one-of-a-kind!
Dimension: 2" x 2" x 2"
Care instruction: Wash with a mild detergent or lime. Keep away from slippery hands
Country of Origin: Delhi, India
* Due to the artisanal nature of this product, color and size may vary.
THE STORY BEHIND THE PRODUCT
Artisan Organization: Qalara
Country: India
"Qalara seeks to promote sustainable and meaningful consumption around the world, by reimagining the global supply chain. Building an ecosystem of trust and accountability, we aim to facilitate digitally enabled commerce between responsible buyers and sellers, from all over the world. Our mission is to make available the widest range of artisanal, ecofriendly, organic, recycled products across all consumer categories from South Asia and South East Asia, helping buyers of all sizes to source conveniently, reliably and affordably, while equally supporting producers and manufacturers gain access to global markets efficiently. Passionate about artisanal crafts, we aim to do right by the planet. Working with people across geographies and cultures, we believe in leveraging technology in simple but powerful ways to empower us all. And, we are committed to operational excellence. We also seek to do our bit for the planet, while working with like-minded responsible and ethical partners who resonate our values."
I recommend this product
So unique!
Purchased these again for a gift. They are quite unusual, but are also cute and very functionable as salt and pepper shakers.
Unique salt and pepper shakers
I bought these us a gift for another artist. They are adorable and uniquely different. I love buying unusual items for the artist that seems to have everything!