Our GlobeIn Premium Wrap
Hand wrapped with love, each gift comes with its own regional pattern, giving your gifts an international flair.
Premium gift wrap – $5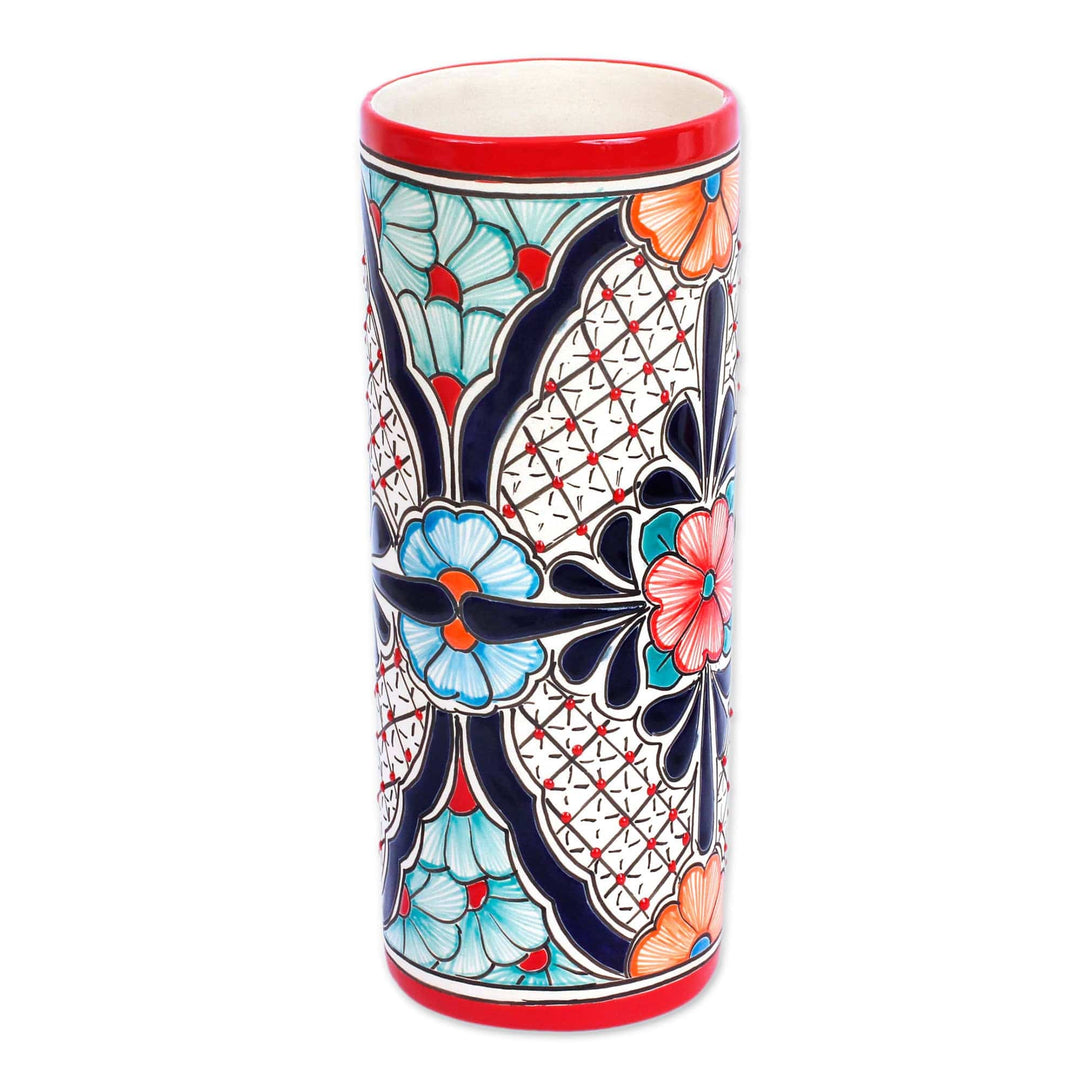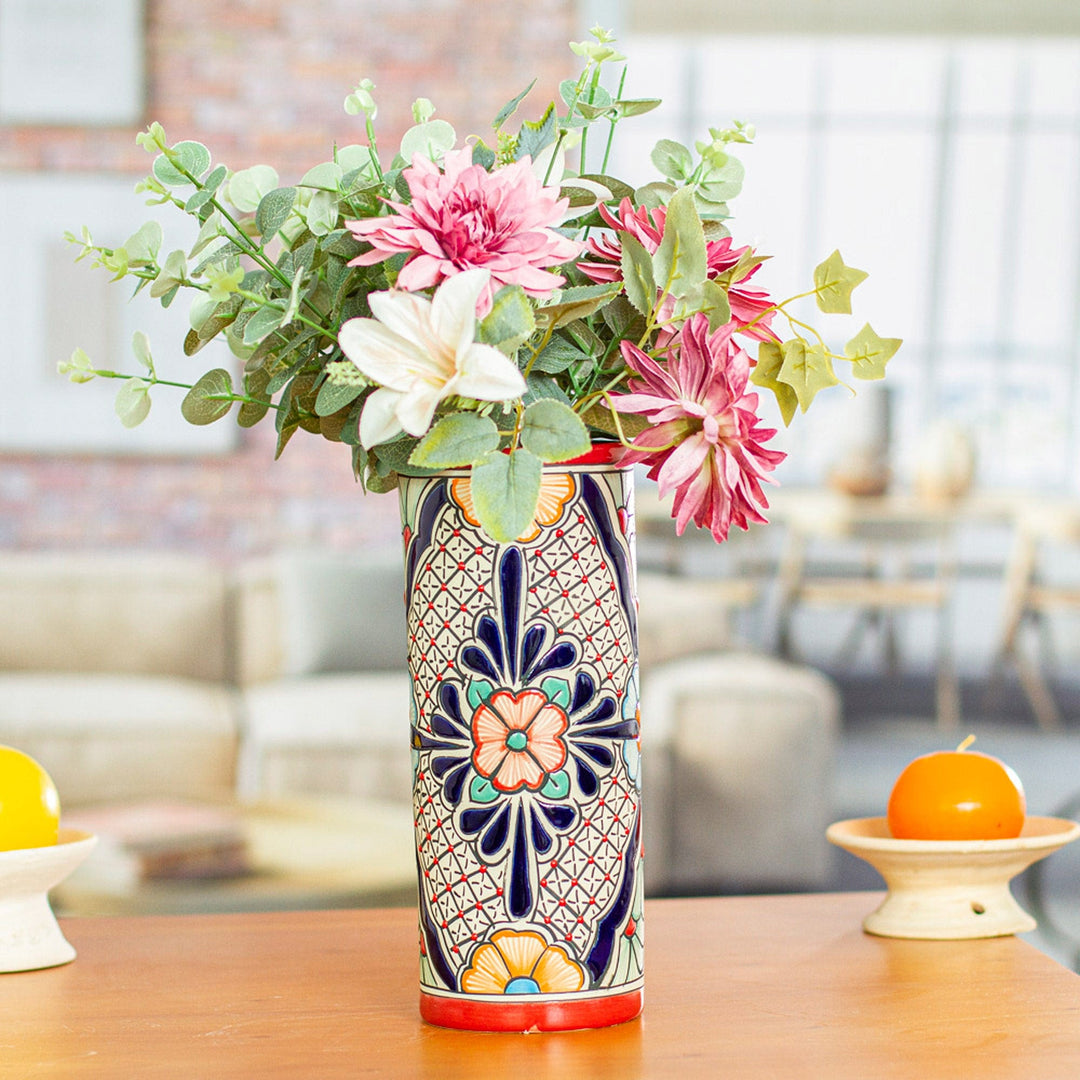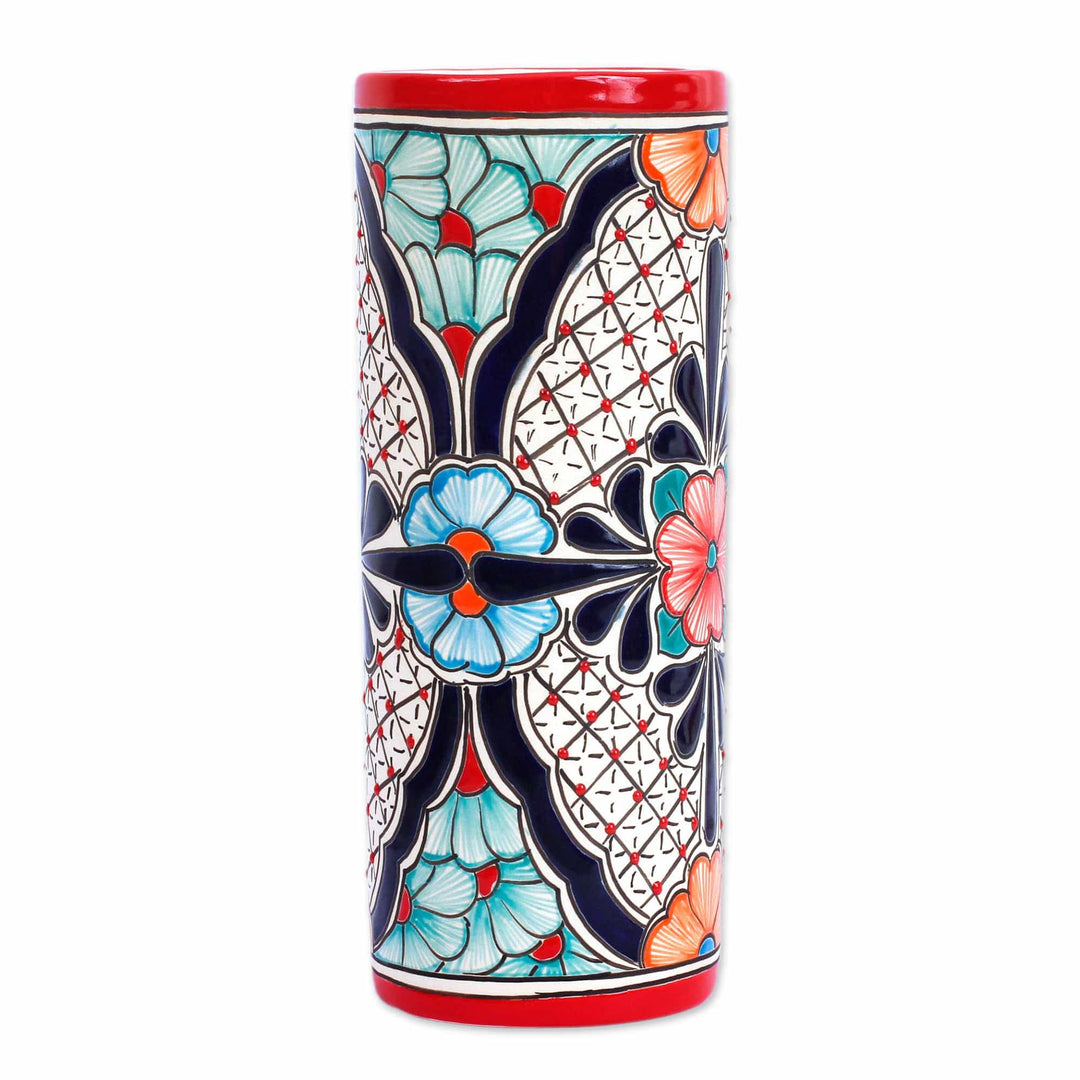 Handmade Floral Talavaera Ceramic Vase from Mexico - Floral Desire
$54.00
$0.00
Overview
Description
For a beautiful way to display flowers in your home, look no further than this beautiful vase from Mexico. Crafted of ceramic, this cylindrical vase features hand-painted floral motifs in the traditional style of Talavera handicrafts. Armando Sobreyra creates this vase, which is perfect for displaying flowers and plants, or for simple home decor.
Ceramic
1.40 kg
29 cm H x 11.8 cm Diam.
THE STORY BEHIND THE PRODUCT
Artisan Organization: Armando Sobreyra
Country: Mexico
Latest Update

"I've been working with you only since 2018. I must admit that, at first, I wasn't optimistic about the response my designs could generate.

"When I started working on my ceramics in 2016, my goal was to reinvent the Talavera-style with a focus on color triads. We wanted to create utilitarian objects for the trends in interior design. For this, we focus on choosing colors that allow a piece to stand out in any space in the home.

"During this time, we haven't been structured as a company so as to create a more comfortable environment for our artisans. This has benefited us in the quality of each design we make.

"From the beginning, we understood that we had to reinvent the Talavera-style, and that that the approach and new design techniques were applicable to this beautiful branch of art. And it worked for us. Our designs are liked wherever we present them. And it is our duty to provide the highest quality.

"The message we want to convey is that there is a reason for the colors we use, that the Talavera style can go hand-in-hand with design and fashion trends that complement each other.

"Your purchases have exceeded our expectations, and we have worked on creating new designs in these past months. We want to continue growing and sharing this beautiful vision with you. We're very excited, because it is only the beginning of this adventure.

Original Artisan Story

"One of my greatest passions is to experiment, to test things and await the result.

"I'm Armando Sobreyra from Guanajuato. The lovely town of Dolores Hidalgo is well-known for its ceramic tradition, an art promoted more than 200 years ago by the parish priest Miguel Hidalgo y Costilla. He went on to become one of the leaders of Mexican independence.

"It was my family who taught me this art so characteristic of the area. I found a complement in my love for reading. But more than anything, it's been the continual experimentation, knowing each part of my work and their variants that have let me master it.

"And it is the experimentation that I like best about my work — the challenge to achieve a determined color, finish or form.

"In each design, I strive to convey the essence of my beautiful Mexico, the culture that surrounds this magical town.

"The world of ceramics is complex and enigmatic. The challenges we've faced have helped us learn a great deal more. A ceramist must be committed in every aspect of the crafting process and be willing to learn every single day.

"It's necessary to conjugate a number of factors to achieve great results. And it requires a talented multidisciplinary team to overcome the challenges to come.

"For me, what's most important is each one of the people who collaborate with us, the respect and admiration we feel in our hearts for our work. We promote education for all of our team so that, in this way, they can grow as people and as artisans.

"Our goal is the same as always — to offer quality designs that are special for those who love Mexican ceramics. With our work, we share a bit of ourselves, of our wonderful family.""