Our GlobeIn Premium Wrap
Hand wrapped with love, each gift comes with its own regional pattern, giving your gifts an international flair.
Premium gift wrap – $5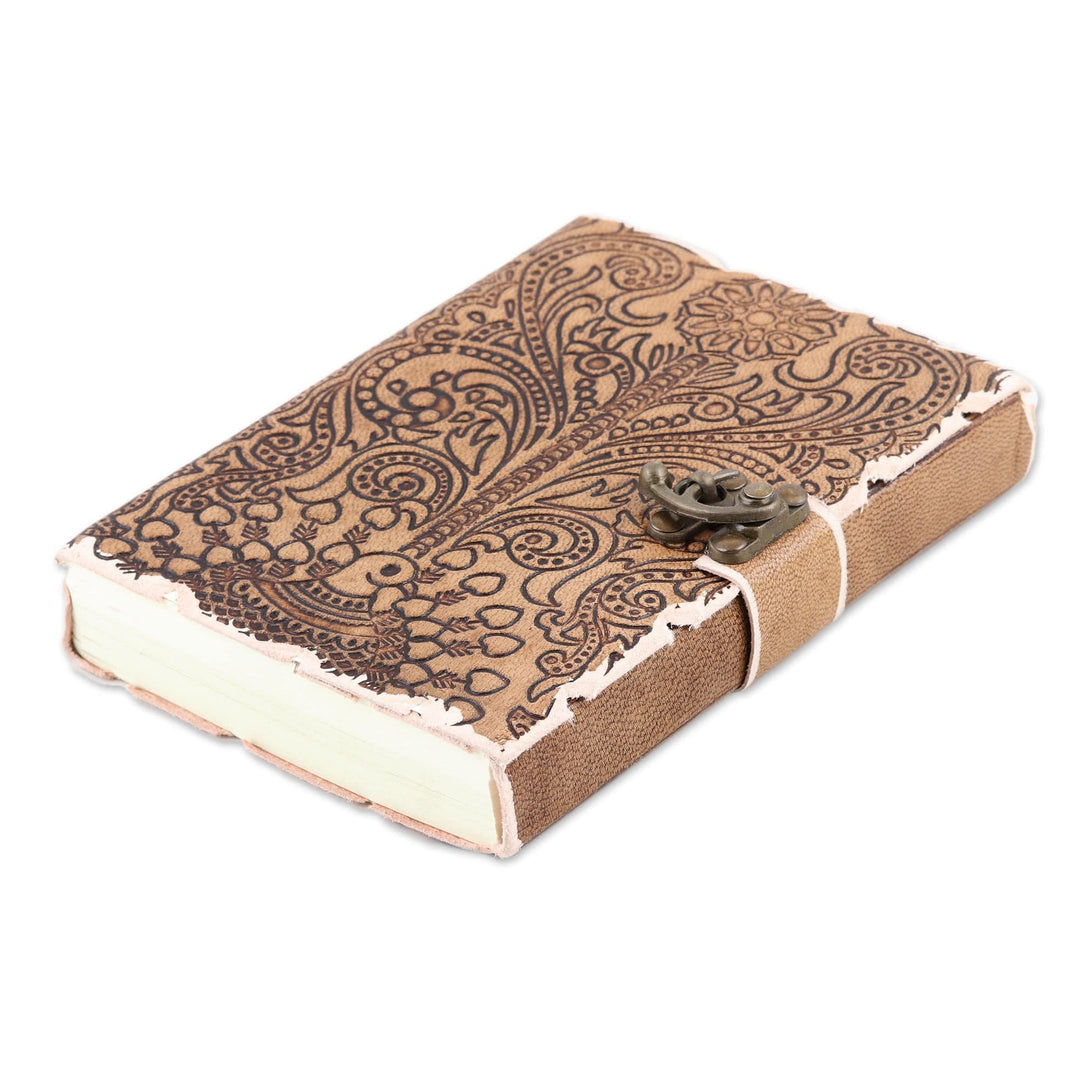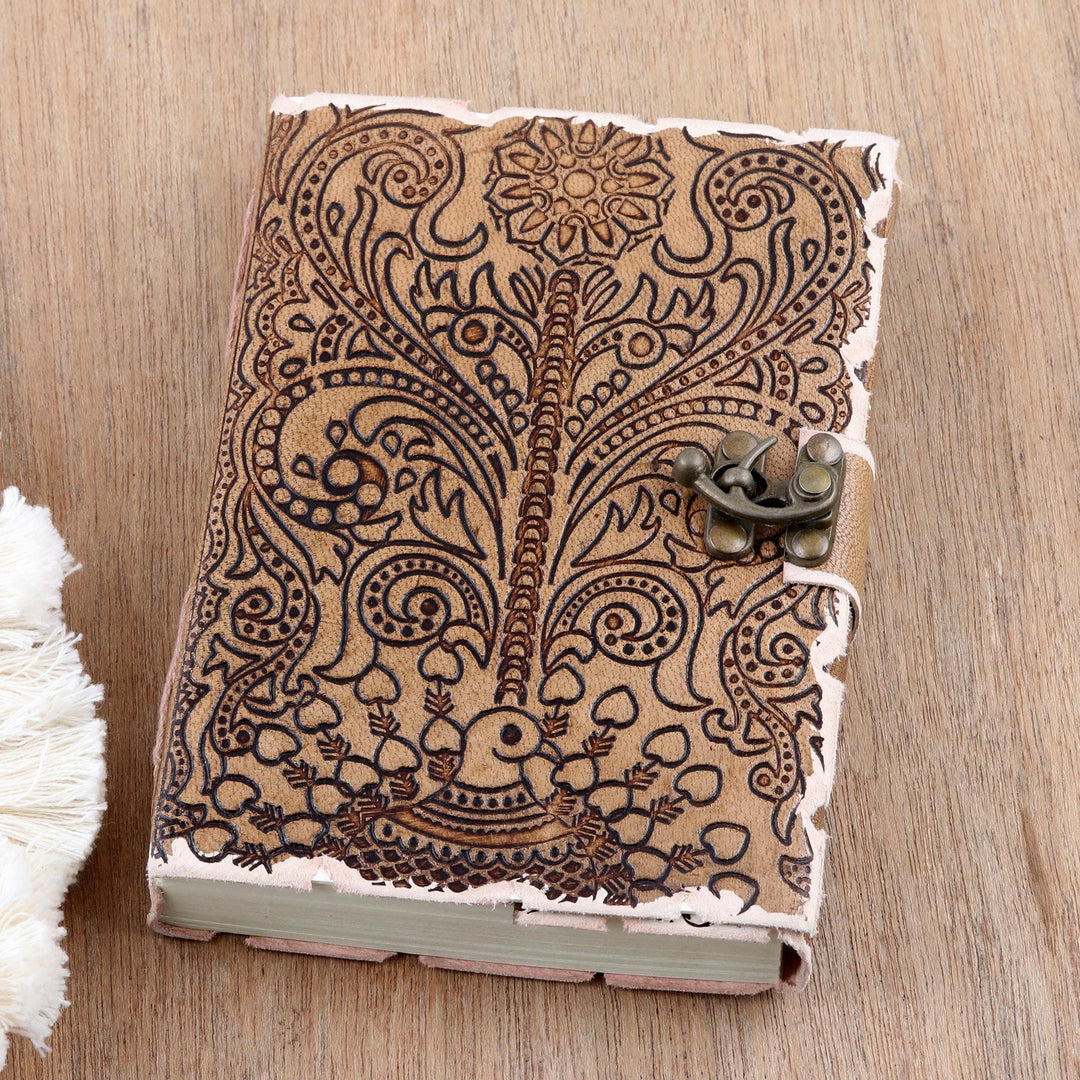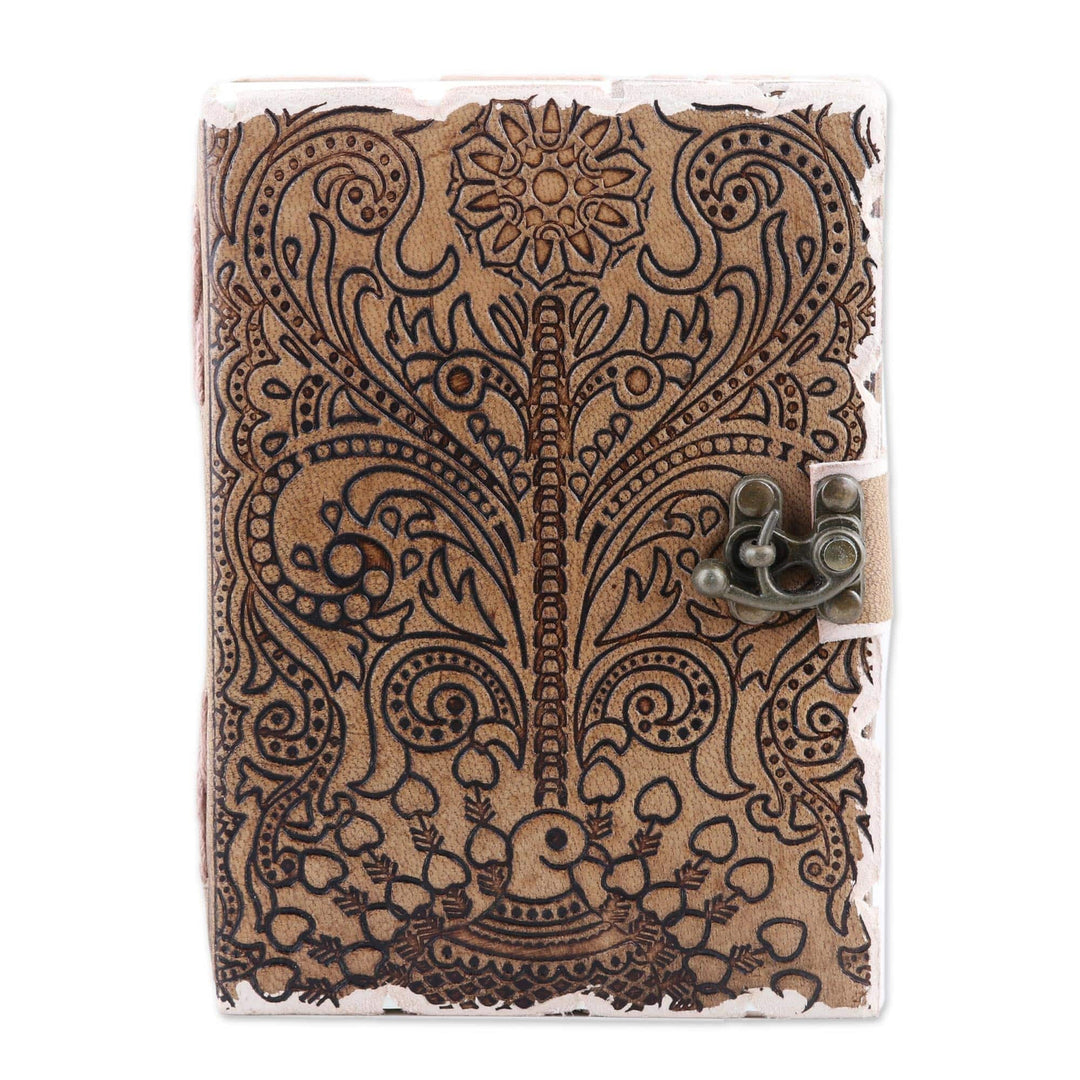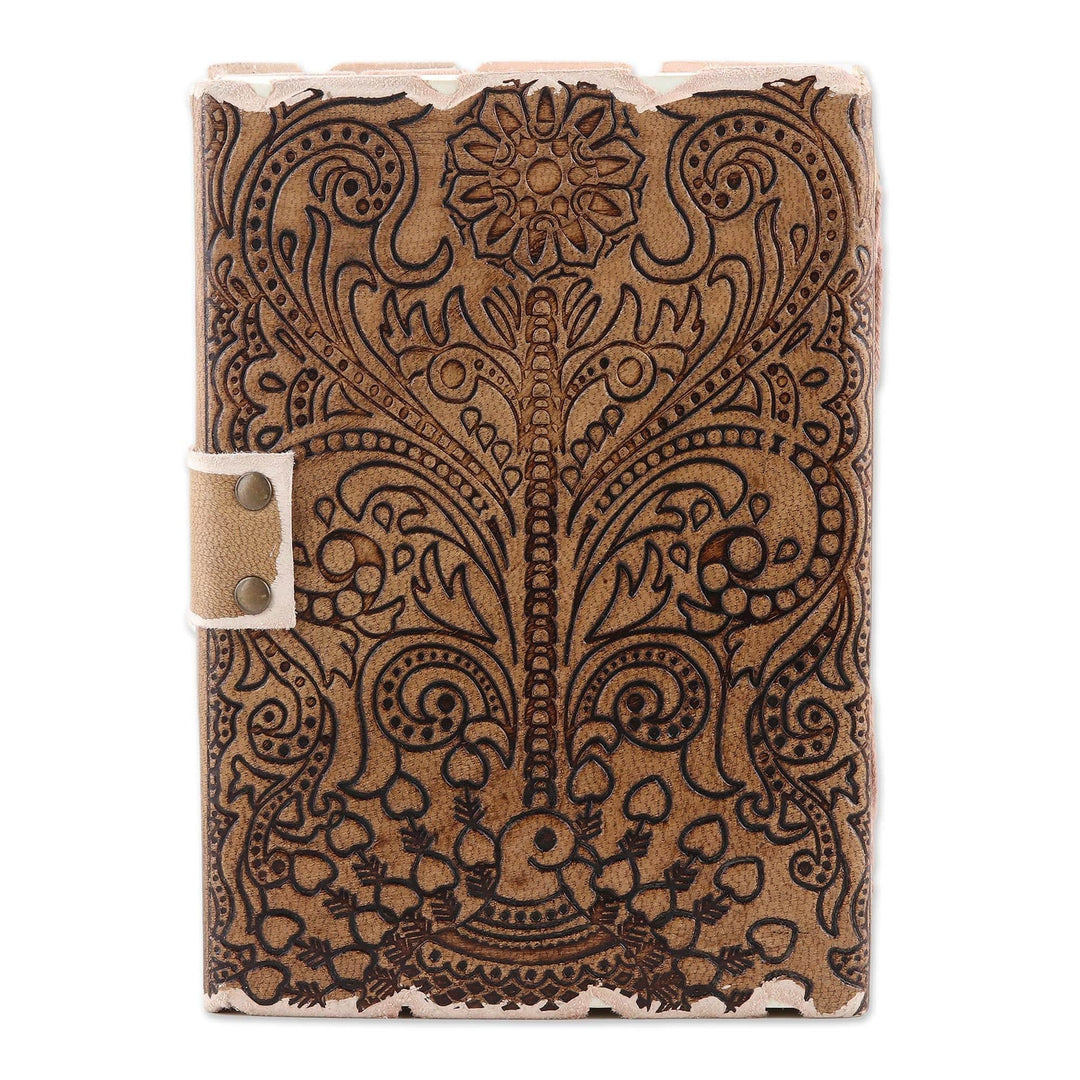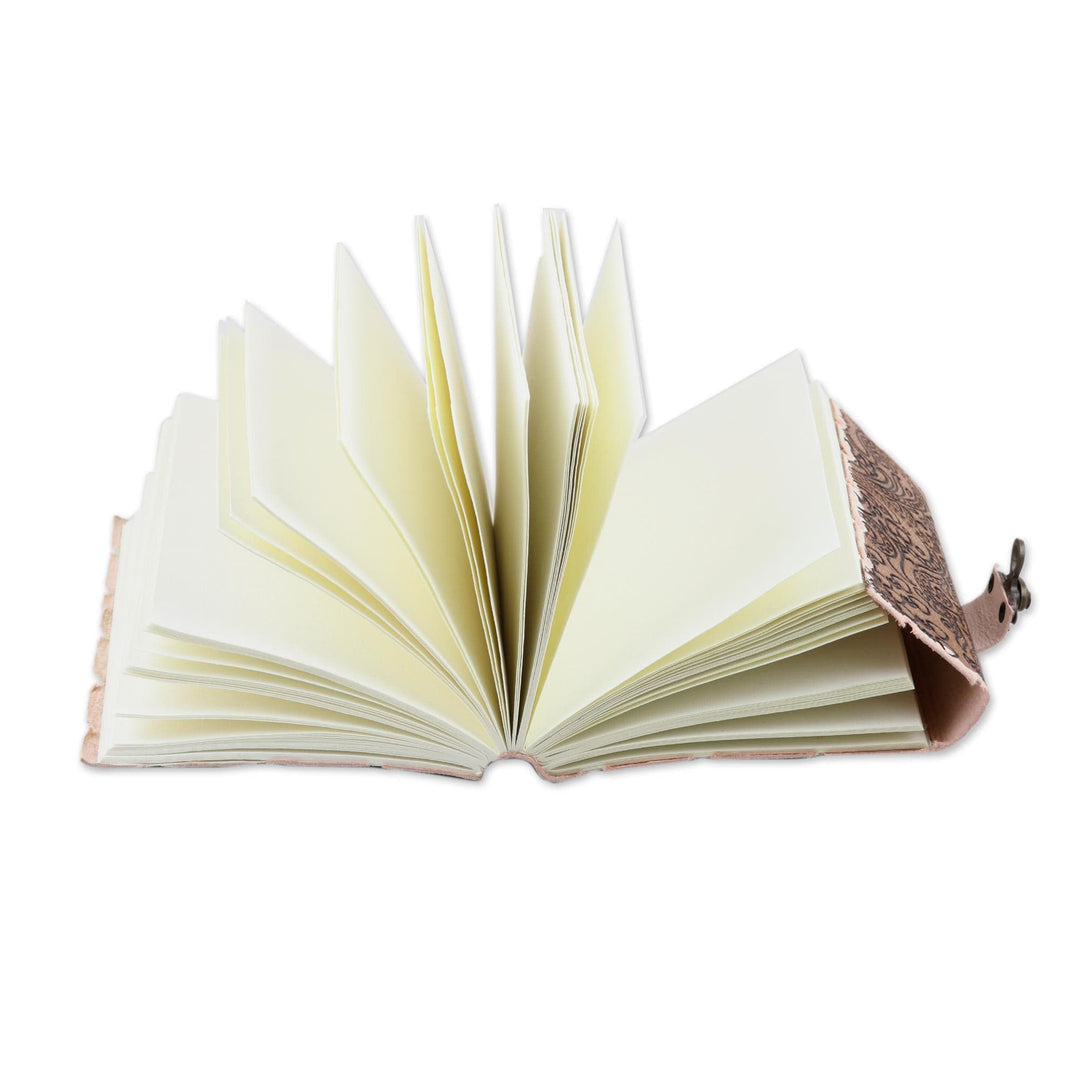 Embossed Cotton and Leather Peacock-Motif Journal - Peacock Glory
$49.00
Guest price
$39.20
Member price
Available Premium Gift Wrap
You can optionally add Premium Gift Wrap into cart.
Learn more >
Overview
Description
Arti Sharma's Beautifully crafted journal is just what the writer inside you needs. The Indian artisan crafts the journal's cover from genuine leather with an embossed peacock and floral design that leaps off the two-dimensional surface. Inside, 96 pages of unlined, handmade cotton paper let you doodle, draw, and daydream to your heart's content. A cotton string binds the journal and keeps its pages closed.
100% leather, handmade cotton paper, brass latch
0.34 lbs
7 inches H x 4.9 inches W x 1.2 inches D
96 pages
THE STORY BEHIND THE PRODUCT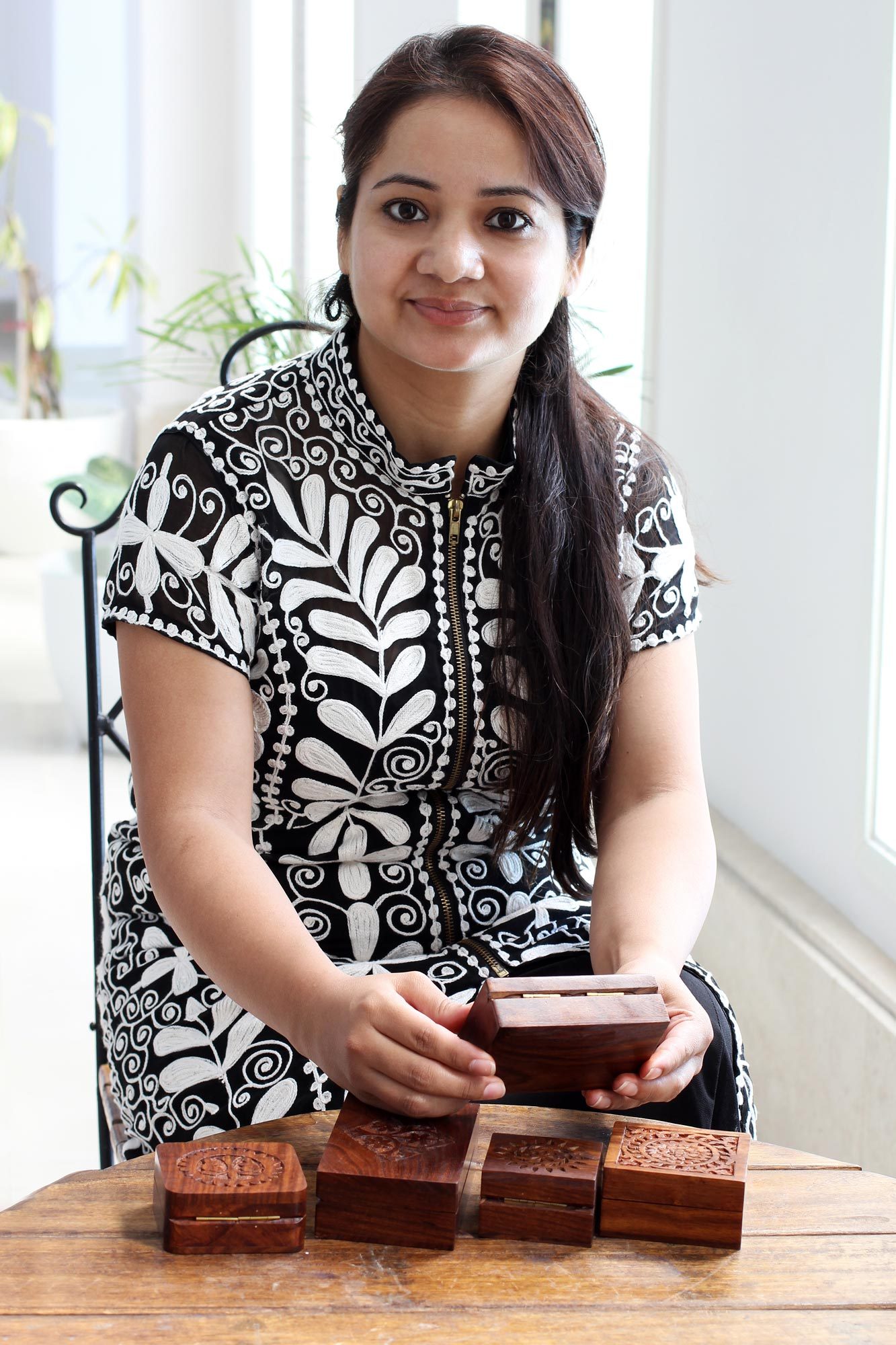 Artisan Organization: Arti Sharma
Country: India
"I was born in Delhi in 1983. People who know me well say I am a fast learner, a good planner and tolerant.

"At college, I earned an MBA and, later, an executive management degree from the Indian Institute of Management. I worked for 11 years in marketing, business development, new customer acquisition and customer satisfaction for the auto, information technology and healthcare industries.

"My work experience and interests are in strategies for new businesses, brand management, sales promotions, corporate communication and event management.

"While working as a business professional, I've always had a deep passion for social causes, especially helping the less fortunate. I met a number of artisans and learned about their lives and how they were living. They created beautiful crafts by hand from materials like wood, cloth and threads, which I thought was phenomenal.

"What really moved me was that, even though this art is world-famous, the artisans were paid so little. They were earning almost nothing and yet had to make do with it to pay for rent, food, education, daily expenses and more.

"I decided to use my marketing experience to help these artisans market their crafts and assist them in earning what they deserve. I want all artisans to earn a fair livelihood so they can have happy and healthy lives.

"This is also the sole reason of why I left my previous job to start out on my own. Our artisans' should earn what their work is worth, and it is my mission to help make this happen.""
Incredible workmanship!
The intricate workmanship of this cover is amazing! The quality, outstanding!