Our GlobeIn Premium Wrap
Hand wrapped with love, each gift comes with its own regional pattern, giving your gifts an international flair.
Premium gift wrap – $5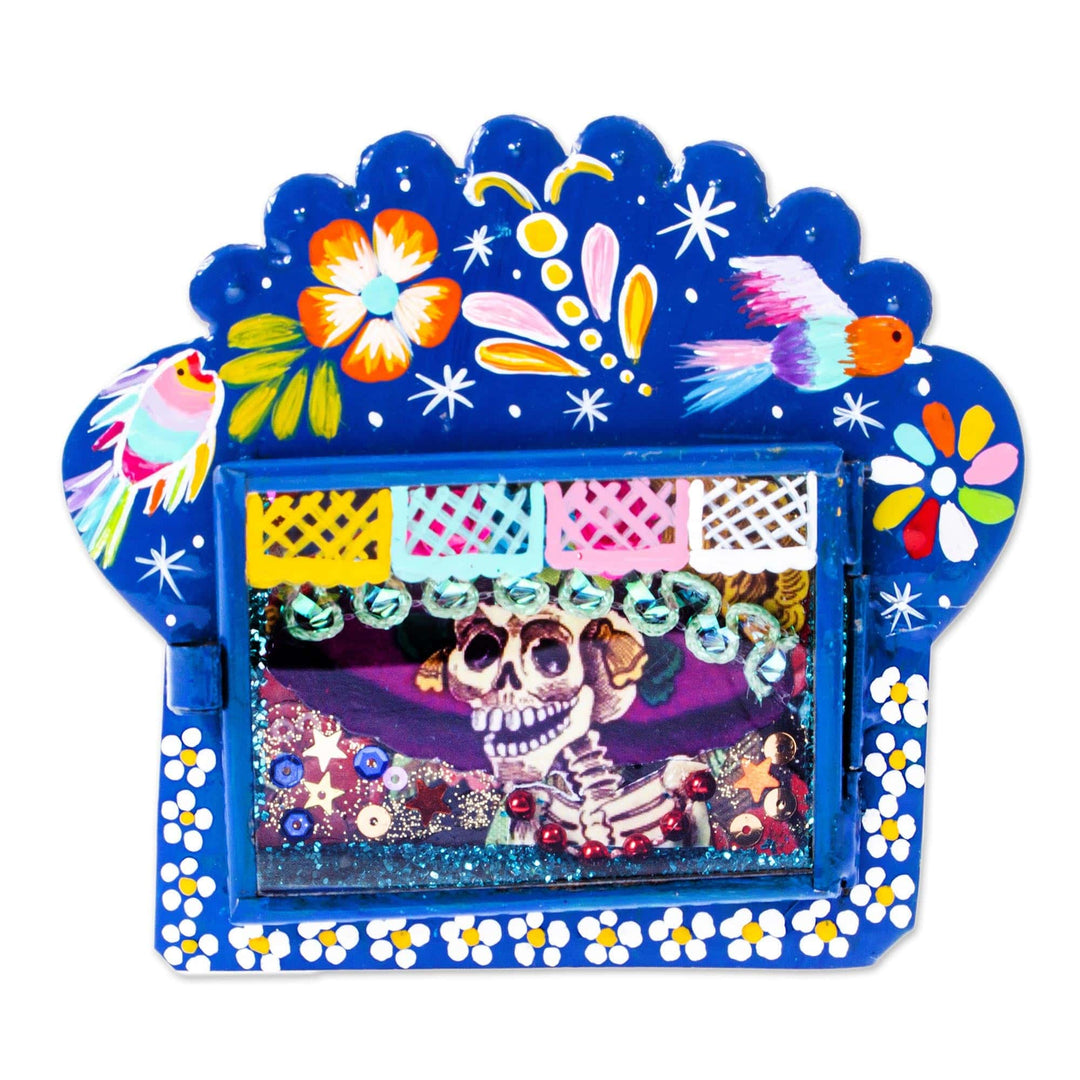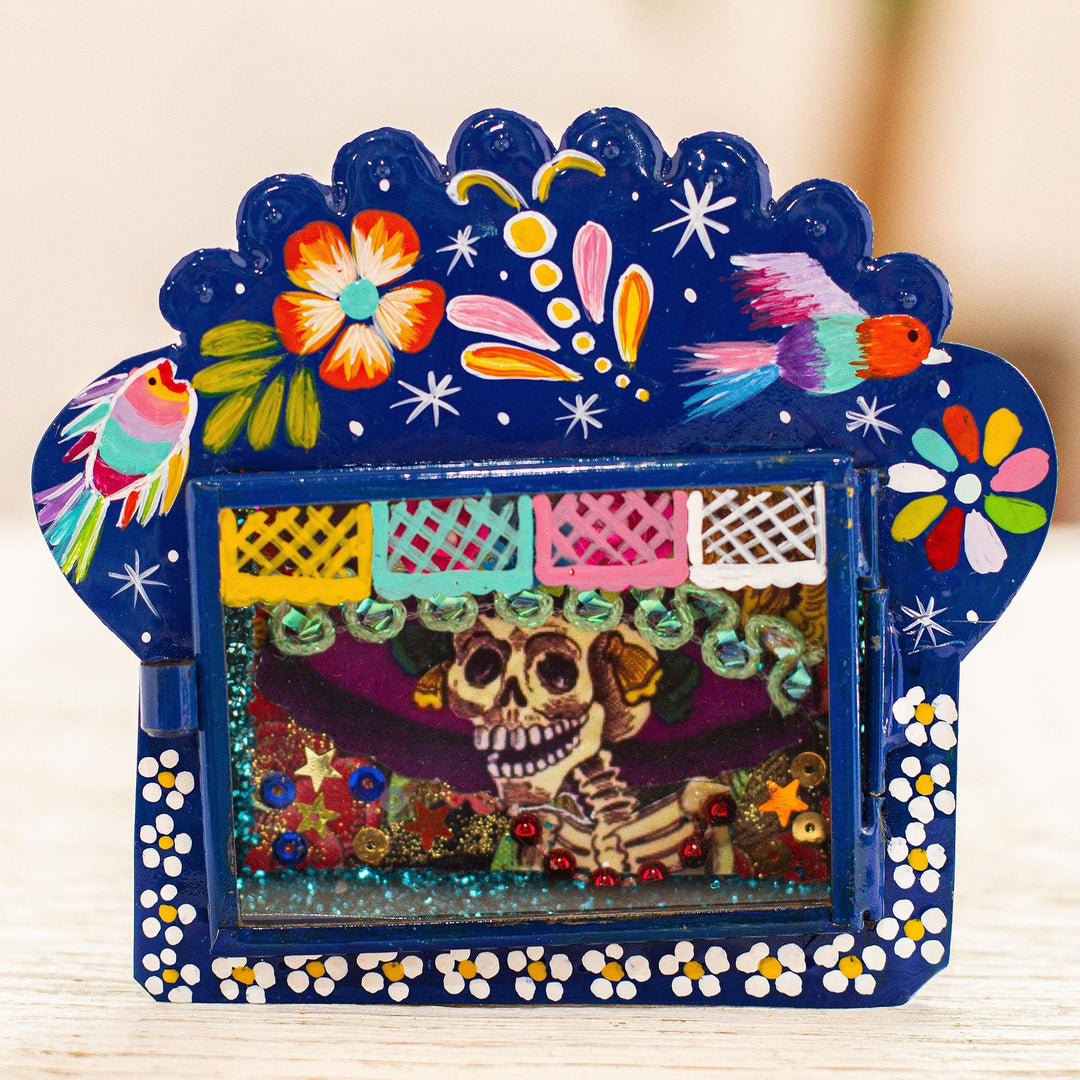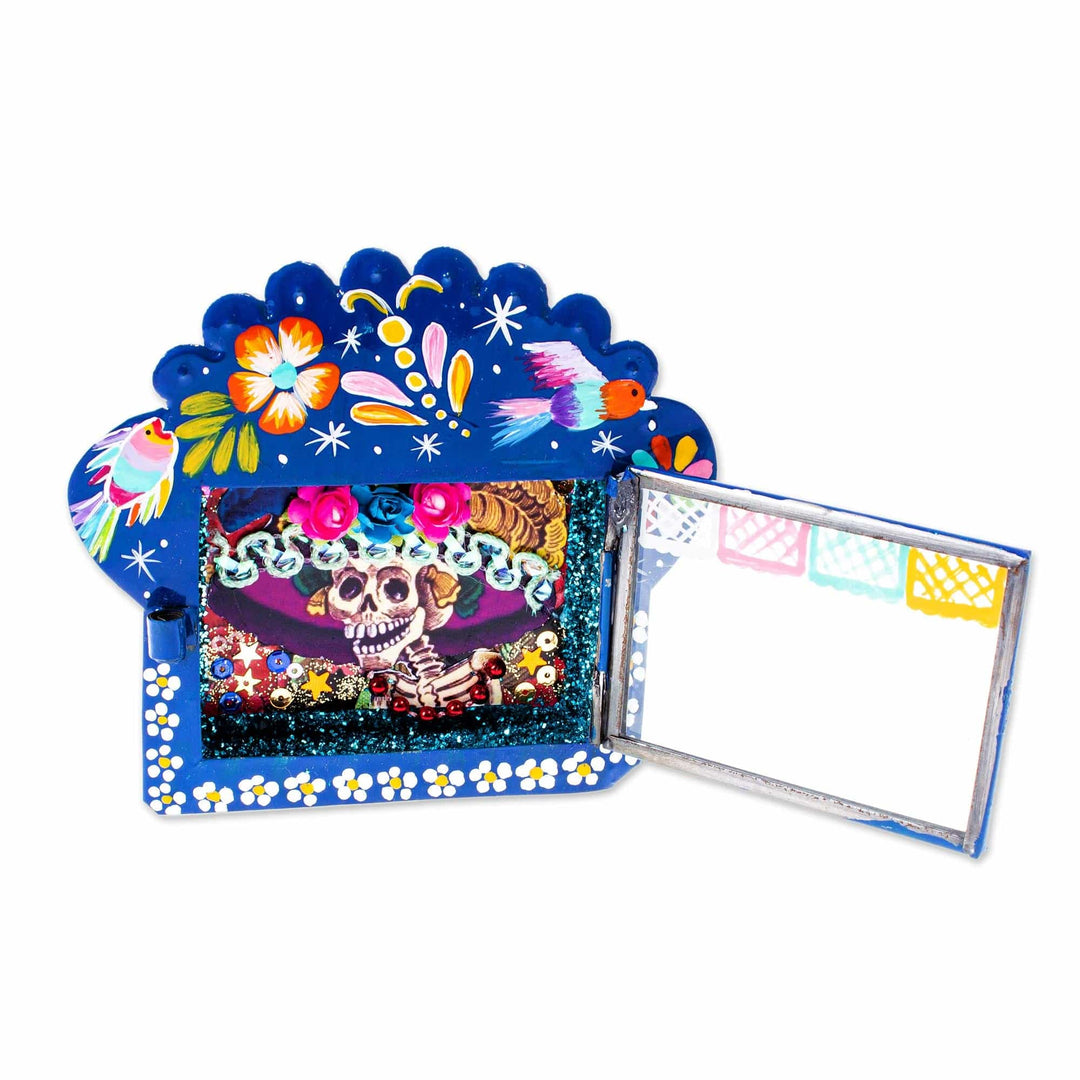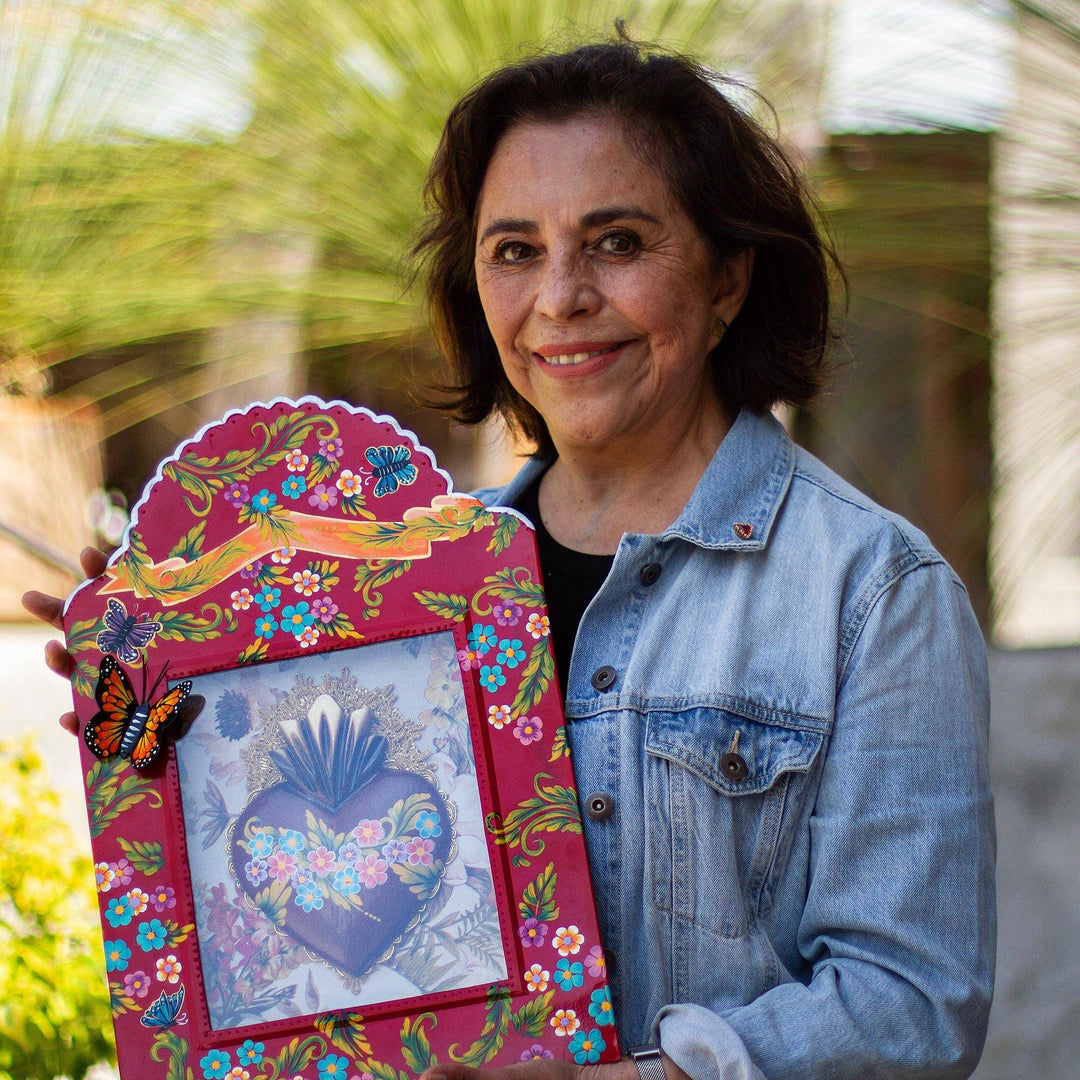 Catrina Metal Wall Art - Showy Catrina
$27.00
Guest price
$21.60
Member price
Overview
Description
Showing off her finery, Catrina is on display in this unique folk art wall accent from Rocio Pindter in Mexico. The small artwork is crafted from tin with a glass pane, and hand painted with a beautiful Catrina wearing a bodacious feathered hat. The blue metal frame is lavishly decorated with colorful flowers, fish and birds.

The original 'La Calavera Catrina' was a zinc etching created by the artist José Guadalupe Posada in Mexico around 1910. Posada created the character, a female skeleton with an elegant hat, as a satirical portrait of Mexican natives who aspired to European style and denied their own heritage. The catrina has since become an emblem of Mexico's Day of the Dead celebration and a popular folk art subject.
Tin, glass, paper, synthetic feathers
60 g
10 cm H x 9.5 cm W x 3.5 cm D
THE STORY BEHIND THE PRODUCT
Artisan Organization: Rocio Pindter
Country: Mexico
"Mexico's folklore, traditions and fiestas are wonderful. They inspire me, as an artisan. My love for our colorful and emblematic handicrafts arose from walking down our cobblestone streets and lanes, those little corners of town filled with history and folklore.

"I've always liked painting, but I realized it was better to create small handicrafts so that people could take something of my beautiful hometown with them when they visit. In this way, San Miguel de Allende can travel to other parts of the world!

"My town is a place of Mexican enchantment — of history, dance and so much tradition. And this is how some of my designs were born, thanks to the inspiration of the world's most beautiful little city. For example, the Heart Aflame is typical of Mexico and emblematic in San Miguel. We have them in tin, wood, ceramics and other materials. I use wood for mine. I paint them by hand and decorate them with motifs as different and colorful as our Mexican culture.

"I love my country's culture. I love all our traditions and our fiestas, such as the Day of the Dead when we remember our loved ones with deep affection. I convey this tradition through designs alluding to these traditions, like La Catrina. She was created by the renowned illustrator, lithographer and caricaturist, Jose Guadalupe Posada, famous for his work on Mexican society in the early 1900s. I depict them in many different and vibrant colors, and this brings them to life again. Another icon is the beloved Virgin of Guadalupe, widely recognized and deeply rooted in Mexican culture.

"I've been developing, creating and perfecting décor designs, and working in different techniques since I was a girl. I always enjoy what I do. I like to transmit positive energy through my work. And I like my work to tell you something, remind you of someone, take you through the history of the culture where I grew up and the majesty of the place that saw my art come to life.

"I want each of my designs to carry the person who owns it to these cobbled streets filled with colors, to those little houses where such warm people live. But, above all, I want or traditions to be reflected in my artwork. This is why I fill them with symbolism, with beliefs, with roots and with contrasts.""