Our GlobeIn Premium Wrap
Hand wrapped with love, each gift comes with its own regional pattern, giving your gifts an international flair.
Premium gift wrap – $5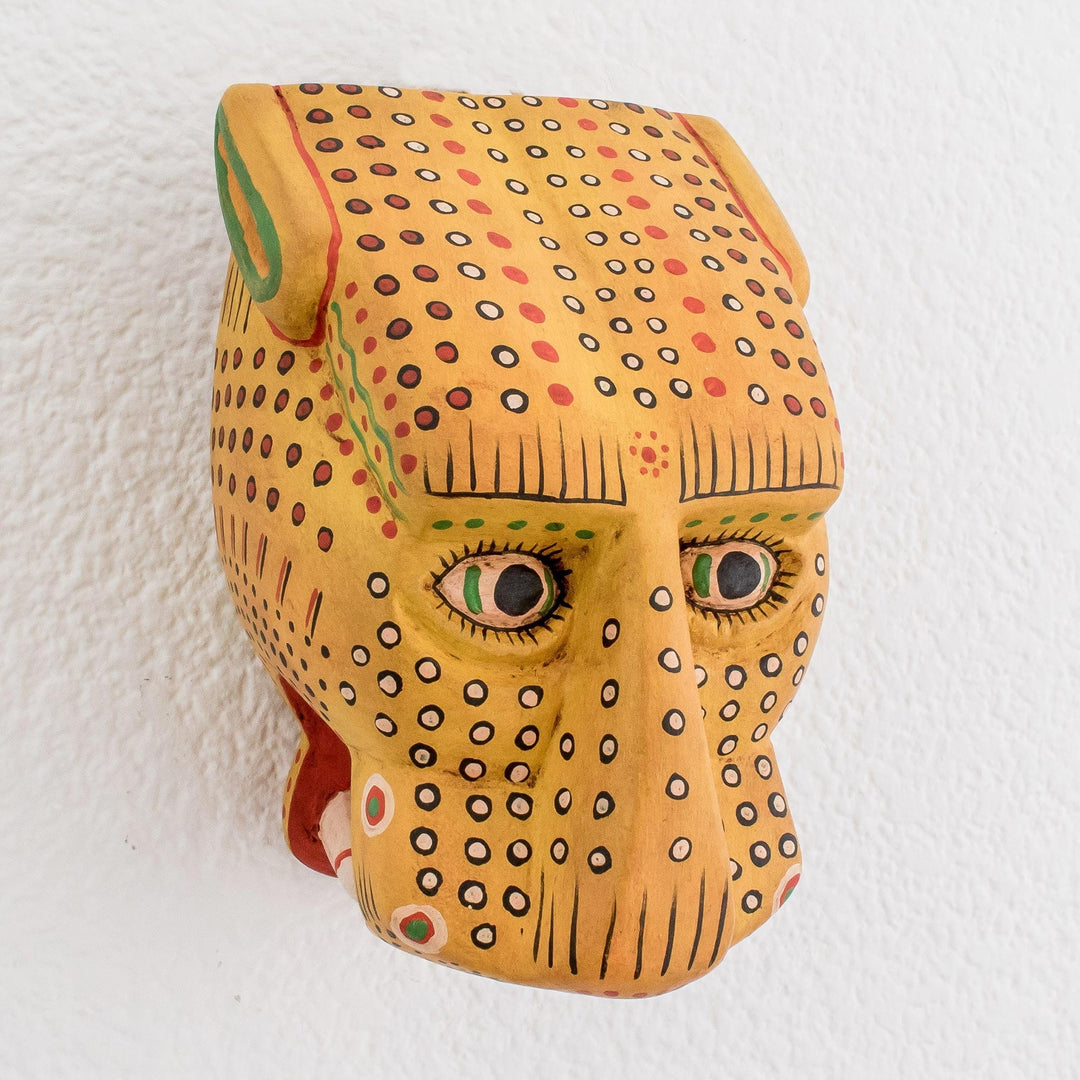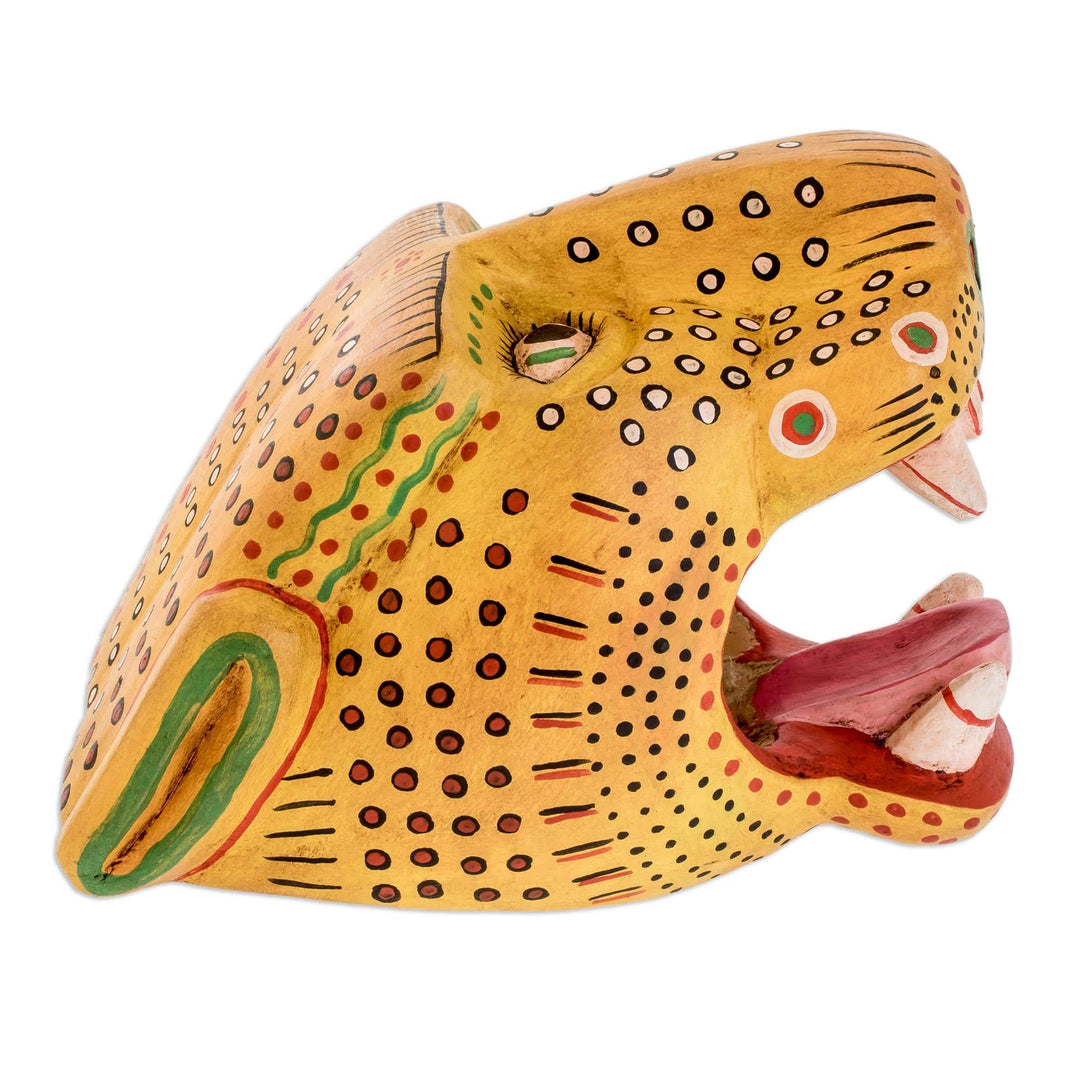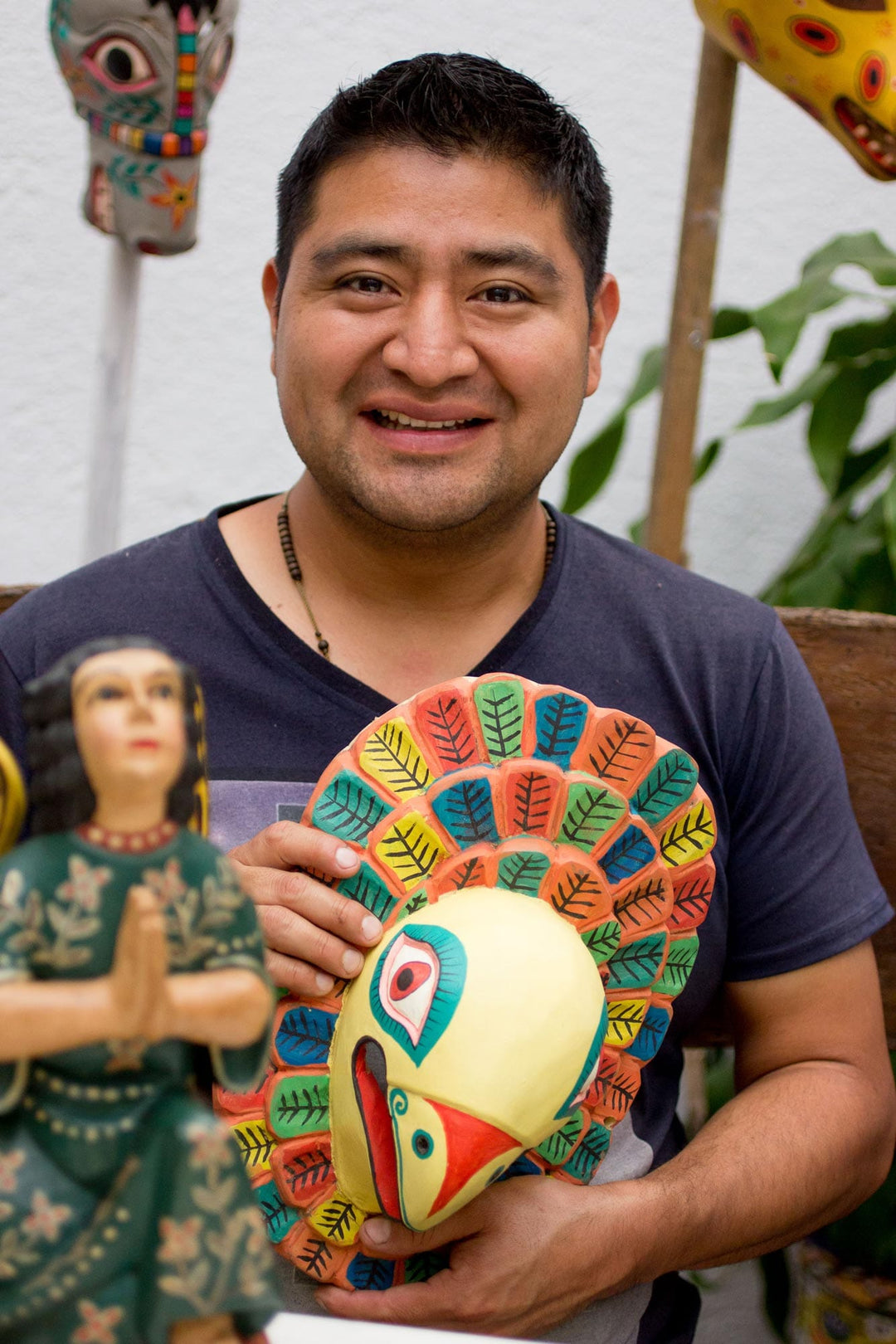 Unique Wood Wall Art Mask - Maya Jaguar
$108.00
Guest price
$86.40
Member price
Overview
Description
'I like making jaguar heads because they remind me of my Maya ancestors. To them the jaguars protected the fields and mountains. They regarded the jaguar as a deity who they honored at the beginning of a harvest,' says Jose Canil Ramos. According to Maya cosmogony, the jaguar is represented by the Ix day of the Maya calendar. It symbolizes strength and vigor, as well as feminine and feline energies. Canil carves the sculpture by hand from pinewood and paints it with extraordinary artistry. Before finishing the piece he applies a mixture of soot and water to achieve an antique and weathered illusion.
Pinewood
0.65 lbs
8.8 inches H x 6 inches W x 7 inches D
THE STORY BEHIND THE PRODUCT
Artisan Organization: Jose Canil Ramos
Country: Central America
"I was born on May 25, 1981 in Chichicastenango and I learnt my craft from my father. He used to carve masks and saints to sell at the Chichi market. This is a very famous market because artisans from all surrounding villages come to sell their creations, and therefore has become a great tourist attraction. For that reason, market days are very important to my family.

"When I was younger dad would only allow me to sandpaper a piece, and as I got older he would let me paint too. It wasn't until I was older that he'd finally let me carve the wood.

"I've always loved this craft and I used to spend hours practicing, but it meant that my school work suffered and I barely managed to study. With a lot of effort and hard work I manage to finish middle school when I was 22 years old. I would like to keep on studying now, I would like to become an accountant but there is no one to help me in the workshop right now, so for the moment I can't.

"I remember well the first piece I ever did completely on my own: an angel. I put it among the things my father took to the market to sell, and then I lost track of it! I hope it got sold to someone who appreciated it because at the time I was only an apprentice.

"I like to develop new styles so I am constantly studying the art work in churches and books for inspiration. I study every little detail to make sure I can replicate it. I start with sketching the piece, then I make a prototype. Most of the time I work with the idea of something, rather than with its photo, because I feel it hampers my inspiration and then I'm not happy with the final product.

"I enjoy this craft because not only is it beautiful, but it is forever linked to the culture and traditions brought over by the Spanish. They introduced us to their saints and some of the masks were worn for dancing.

"I've been dedicated to this craft for years, and I still feel that I continue to improve. Now I share a workshop with my mother. Thanks to the Almighty we have been able to keep afloat without my father, who passed away 18 years ago. This was one of the hardest blows I've received in my lifetime, because I was only 10 years old and I felt lost without his guidance. On top of that was seeing the devastation caused by his drinking and the effects it had on my family, that's why I swore I would never ever touch a drop of alcohol.

"I usually work every day because of the country's difficult economic situation. But when I do get around relaxing, I enjoy painting and carving more delicate figurines. They require more time and I see it as a challenge to refine my skills.

"I also enjoy observing clients' response to my work, especially when they complement me. It fills me with great happiness and makes me want to work even harder." "