Our GlobeIn Premium Wrap
Hand wrapped with love, each gift comes with its own regional pattern, giving your gifts an international flair.
Premium gift wrap – $5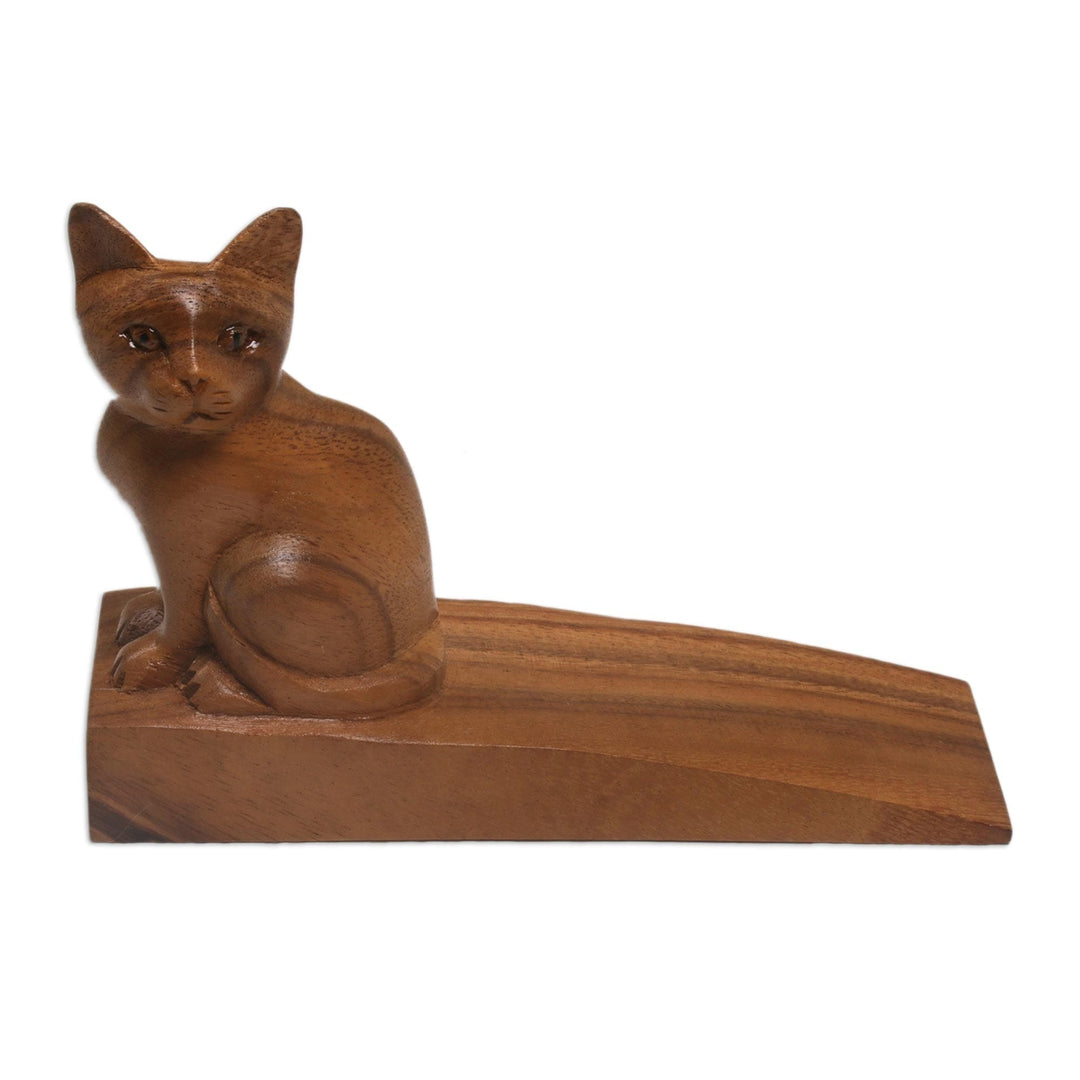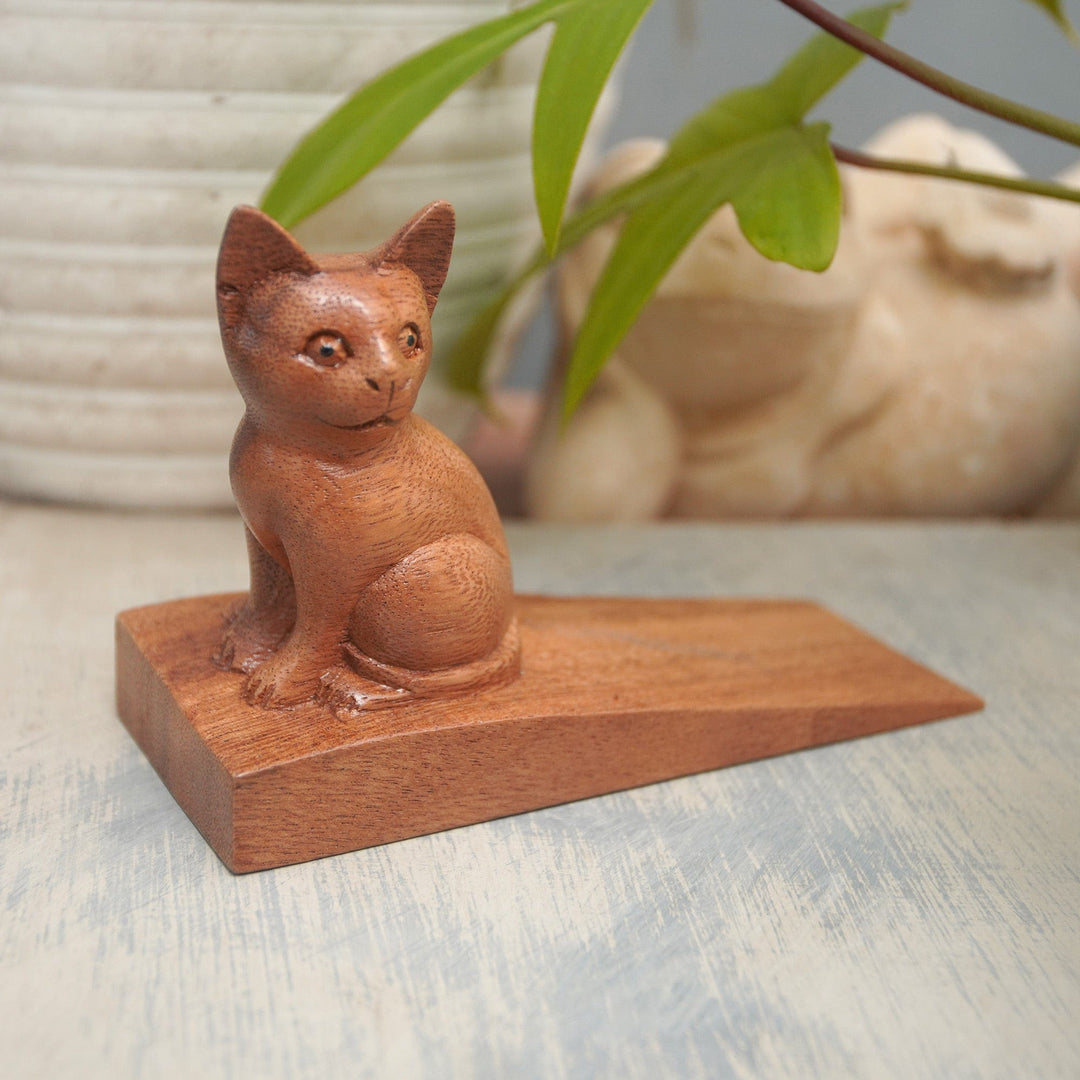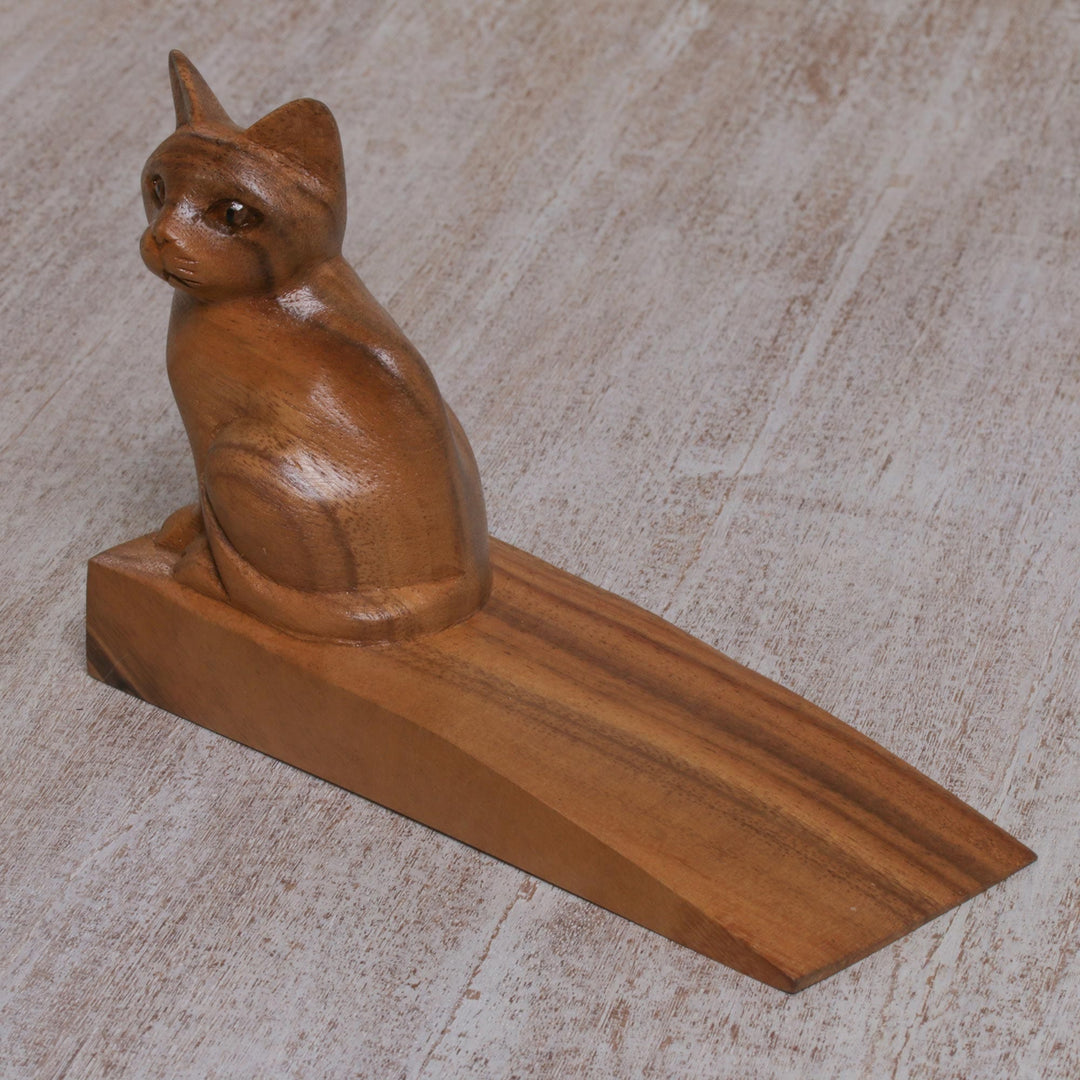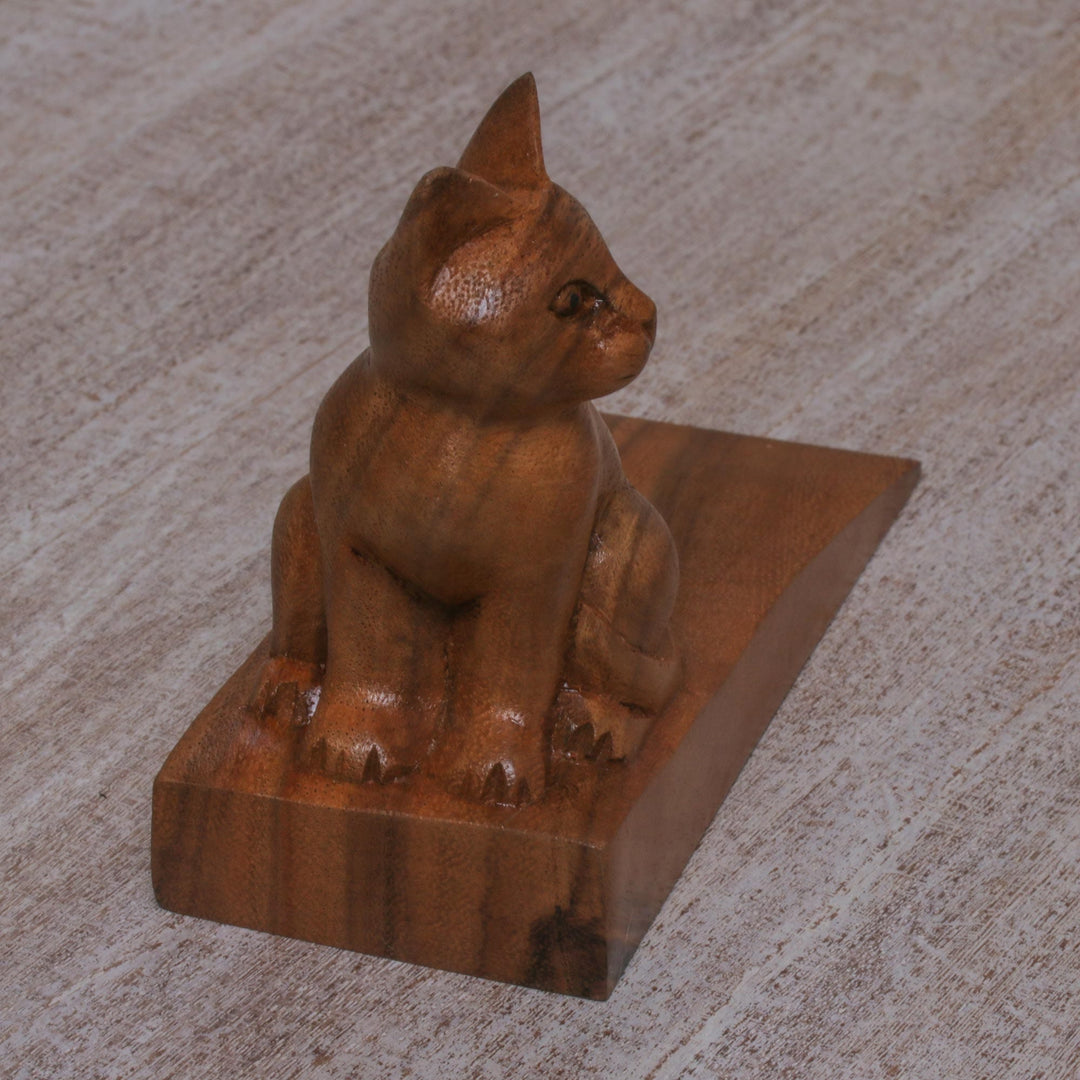 Handcrafted Suar Wood Cat Doorstop in Brown from Bali - Helpful Kitten in Brown
$43.00
$0.00
Overview
Description
The image of a helpful little kitten sits atop this doorstop from Bali. Designed by Nengah Sudarsana, the doorstop is handcrafted of local suar wood and given a natural finish that accentuates the wood grain.
Suar wood
0.10 lbs
2.2 inches H x 6.3 inches W x 2.4 inches D
THE STORY BEHIND THE PRODUCT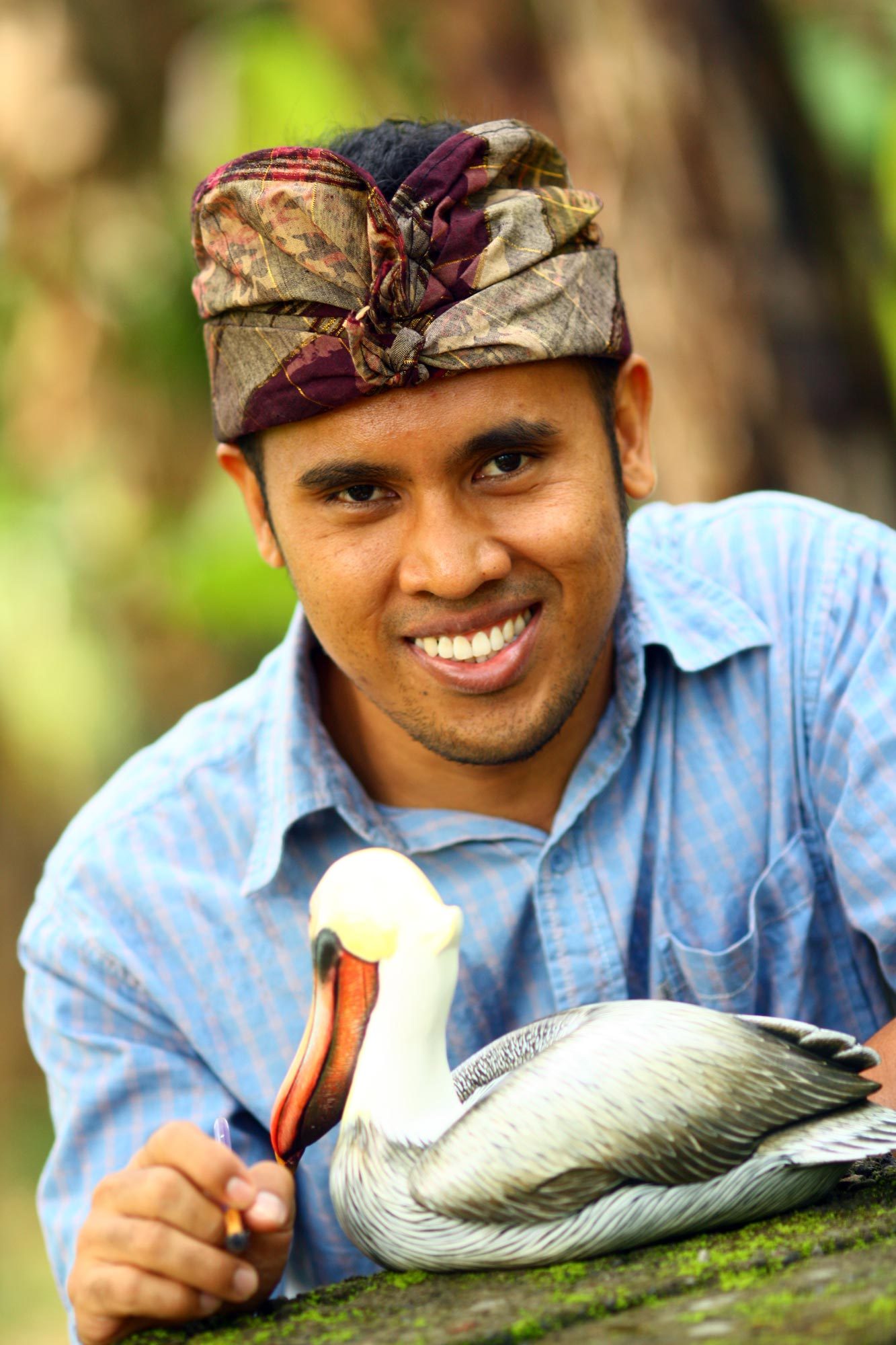 Artisan Organization: Nengah Sudarsana
Country: Indonesia
Update (2008)

"Working with you has created a much better life for me and my family. Before, I could hardly afford to live in a single-room home. Now I live in a house with three rooms, and have my own car. Most importantly, I now support many other artisans who work with me. My family and I live a much better life, and five other families now benefit directly from my sales. I'm also able to help my relatives, especially the younger children, who now have shoes, clothes, and an education that they couldn't have before.

"Since joining you in 2004, I have also grown in my realization of how we as Balinese fit into the whole world picture. Before, I was like a lot of fellow Balinese people in that my thinking was centered on Bali only, as if Bali was the world! Now I realize more how we are just a piece of the puzzle. When I read your comments about my work, I'm filled with a great sense of well-being and pride to be able to create something that others value. After all, in Bali, we are a mere spot in a vast ocean, and I realize this now when I see responses from all over the world! Often I look on a map or a globe to see where my shoppers live. It's amazing that my carvings are now in so many various places, and I am here. It is almost as if part of me has traveled to those other places and is now residing there."

Original Artisan Story

"From an early age I loved natural things – plants, animals, birds or sea life. I have a special appreciation for the often neglected dogs that populate all Balinese villages and, when I see the way Western people treat their animals, I hope that someday Indonesians will appreciate their animals as much!

"When I was still quite young, I knew I had an ability to translate nature into artful things of beauty. Because my life has always centered on animals and other natural themes, I use these as my subjects, usually interpreted in tropical woods. Now I have the opportunity to create art subjects incorporating not only Indonesian wildlife but also creatures from all corners of the earth.

"Although I have no formal art training and work purely from my own inspiration and intuition, I know what looks good and what doesn't look right in a carving. I particularly want to create wildlife and other animal themes in an exact, realistic and original way. Each piece is carefully created with this realism in mind. I will not allow anything out of my hands that I wouldn't want to own and display in my own house. It's my highest desire that every design go to a home and give great joy for as long as the owner has it.""