Our GlobeIn Premium Wrap
Hand wrapped with love, each gift comes with its own regional pattern, giving your gifts an international flair.
Premium gift wrap – $5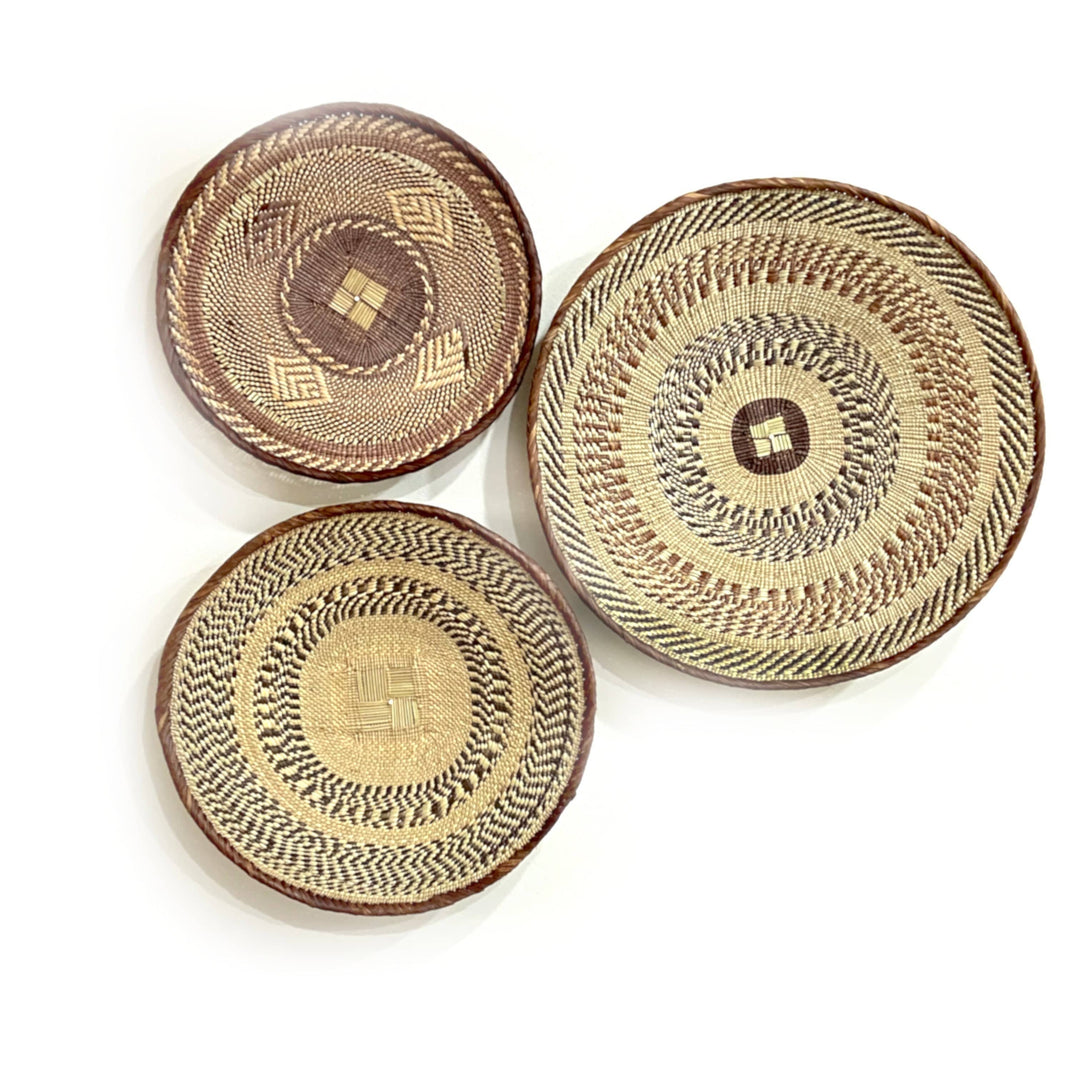 Woven Tonga Basket Wall Art - Assorted Set of 3
$229.00
Guest price
$183.20
Member price
Overview
Description
These beautiful baskets are made in the remote Binga district of Northern Zimbabwe - home to the displaced Tonga people. Today, many Tonga women utilize traditional weaving techniques to create intricately patterned baskets. Tonga baskets are woven using the over and under style of simple weaving and a 16 inch diameter basket can take around 2 weeks to complete. The baskets are finished using a coiled rim with a distinctive herringbone pattern. These baskets are made from all natural and locally harvested materials such as wild grasses, small vines, and palm leaves dyed with tree bark. The largest sized bowls are still used by the Tonga people for their original purpose of winnowing grains. **Pattern of each basket will vary**
Details
Country of Origin: Zimbabwe
Size: 22 inches large, 16 inches medium
* Due to the artisanal nature of this product, color and size may vary.
THE STORY BEHIND THE PRODUCT
Artisan Organization: Bringa Basket Weavers
Country: Zimbabwe
"The construction of the Kariba Dam along the Zambezi River in the 1950s disrupted the traditional riverside existence of the BaTonga people of northern Zimbabwe, The social and environmental effects of this massive resettlement are still being felt in the fishing and farming economics. Thankfully the Tonga women have maintained their traditional weaving techniques, making craft an important source of income. These iconic baskets are a testament to the ingenuity and creativity of resilient women who utilize the abundant natural resources of the Binga region to sustain not only their families, but their culture."