Our GlobeIn Premium Wrap
Hand wrapped with love, each gift comes with its own regional pattern, giving your gifts an international flair.
Premium gift wrap – $5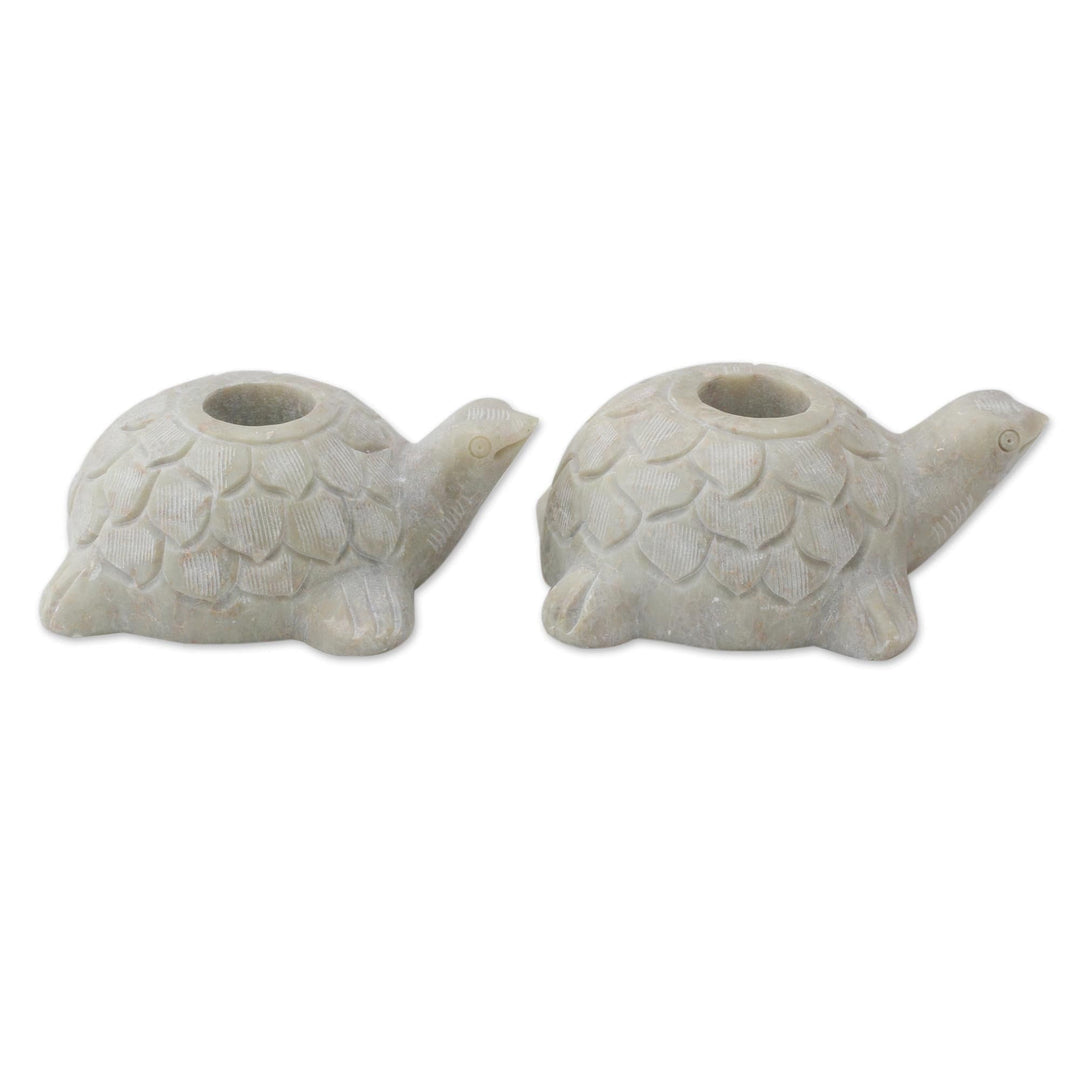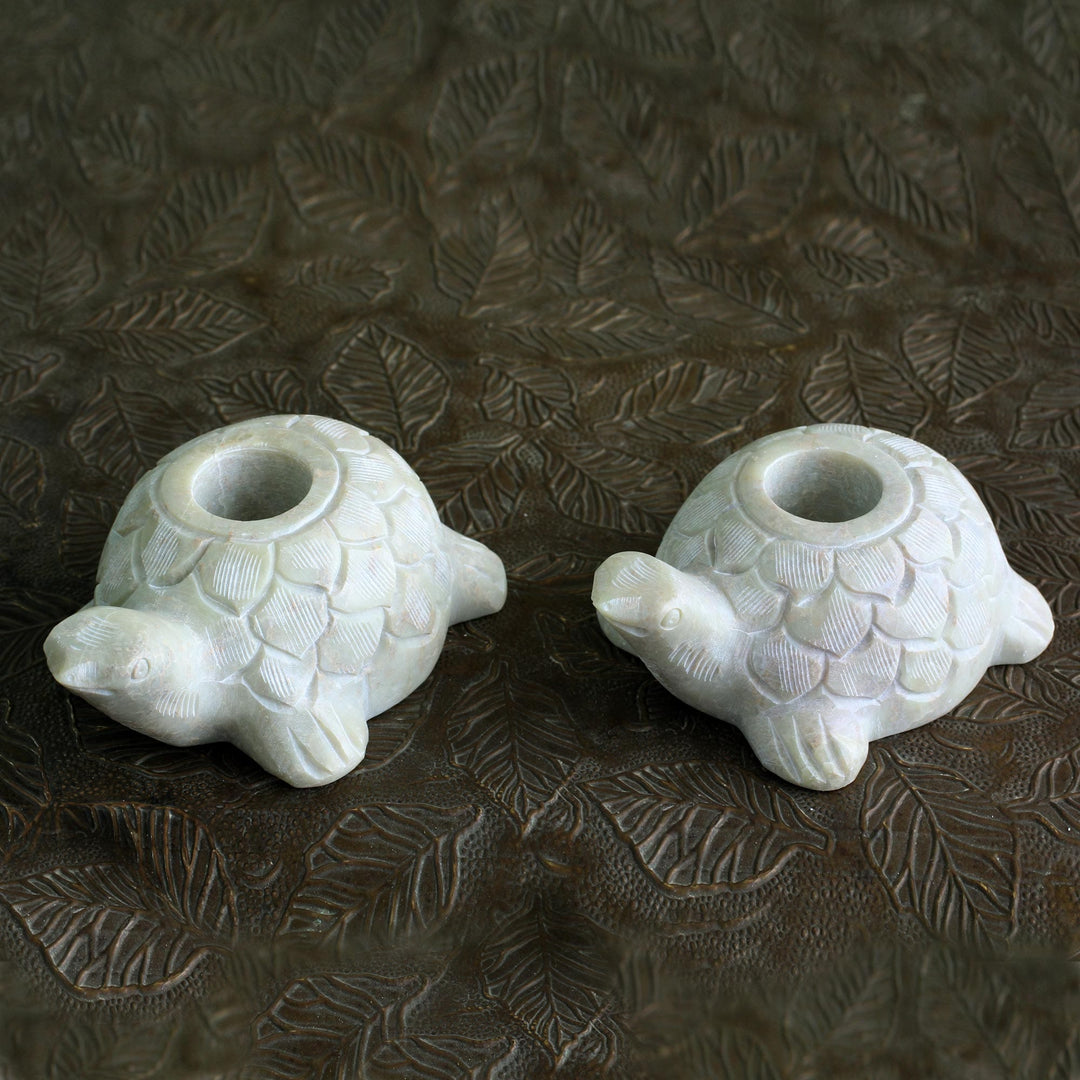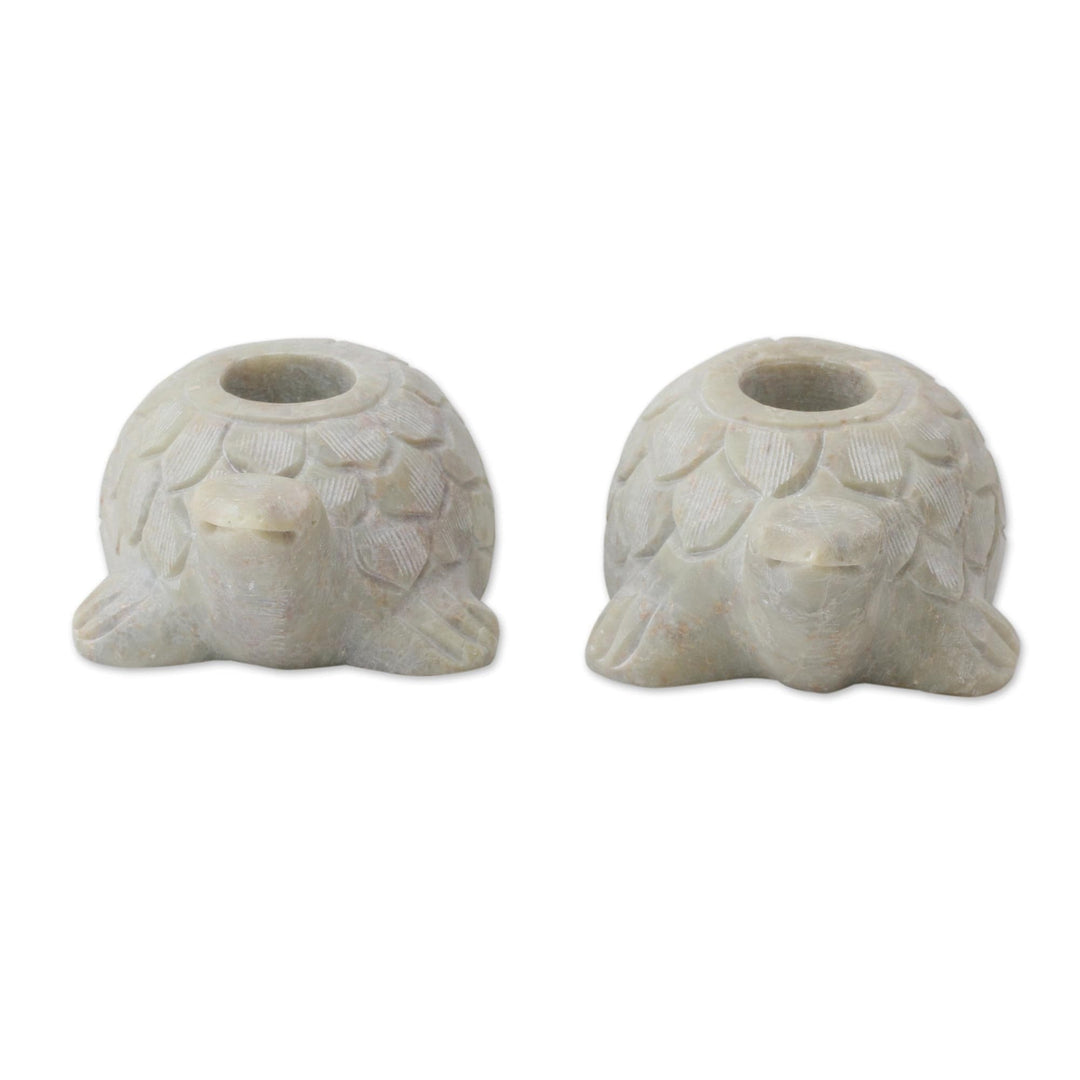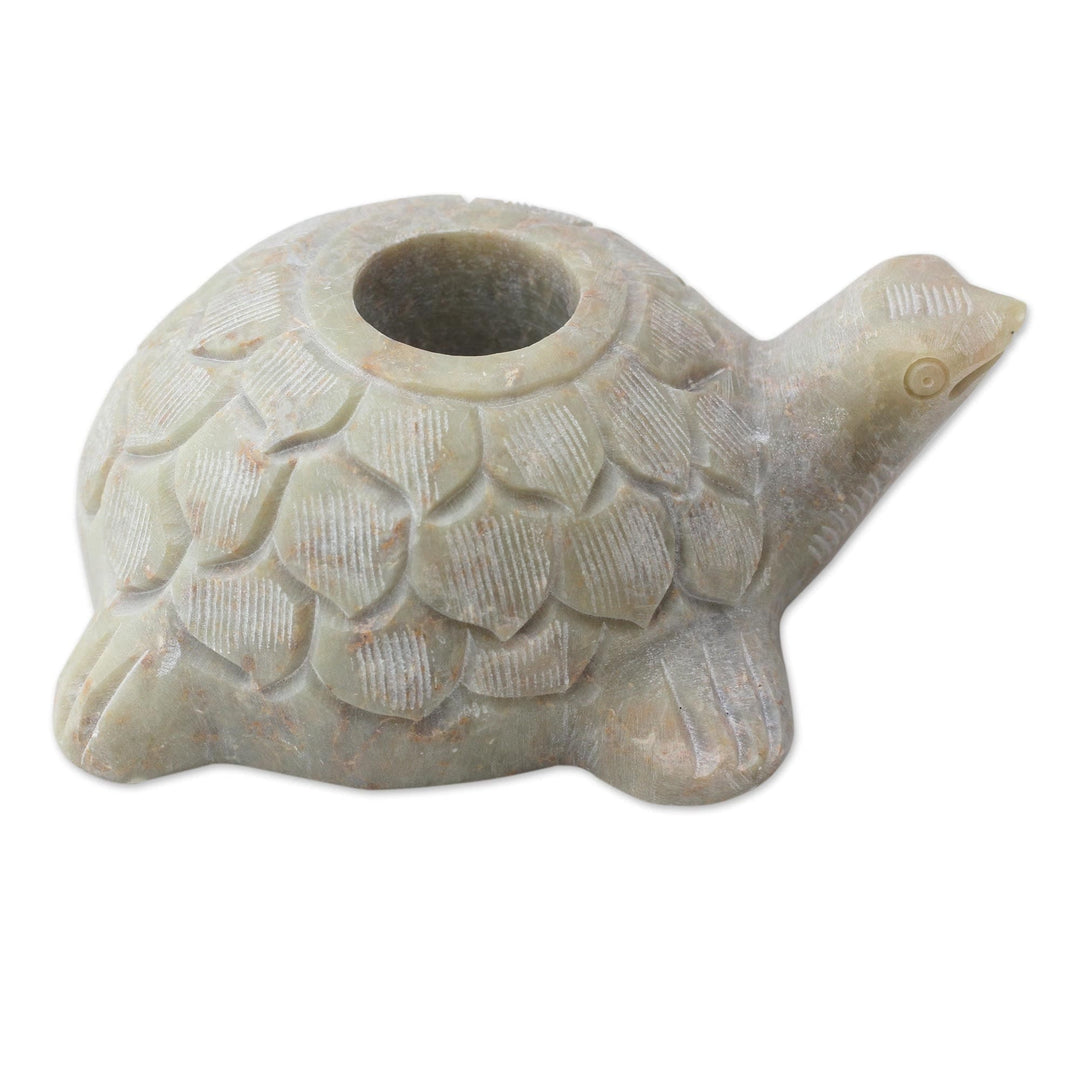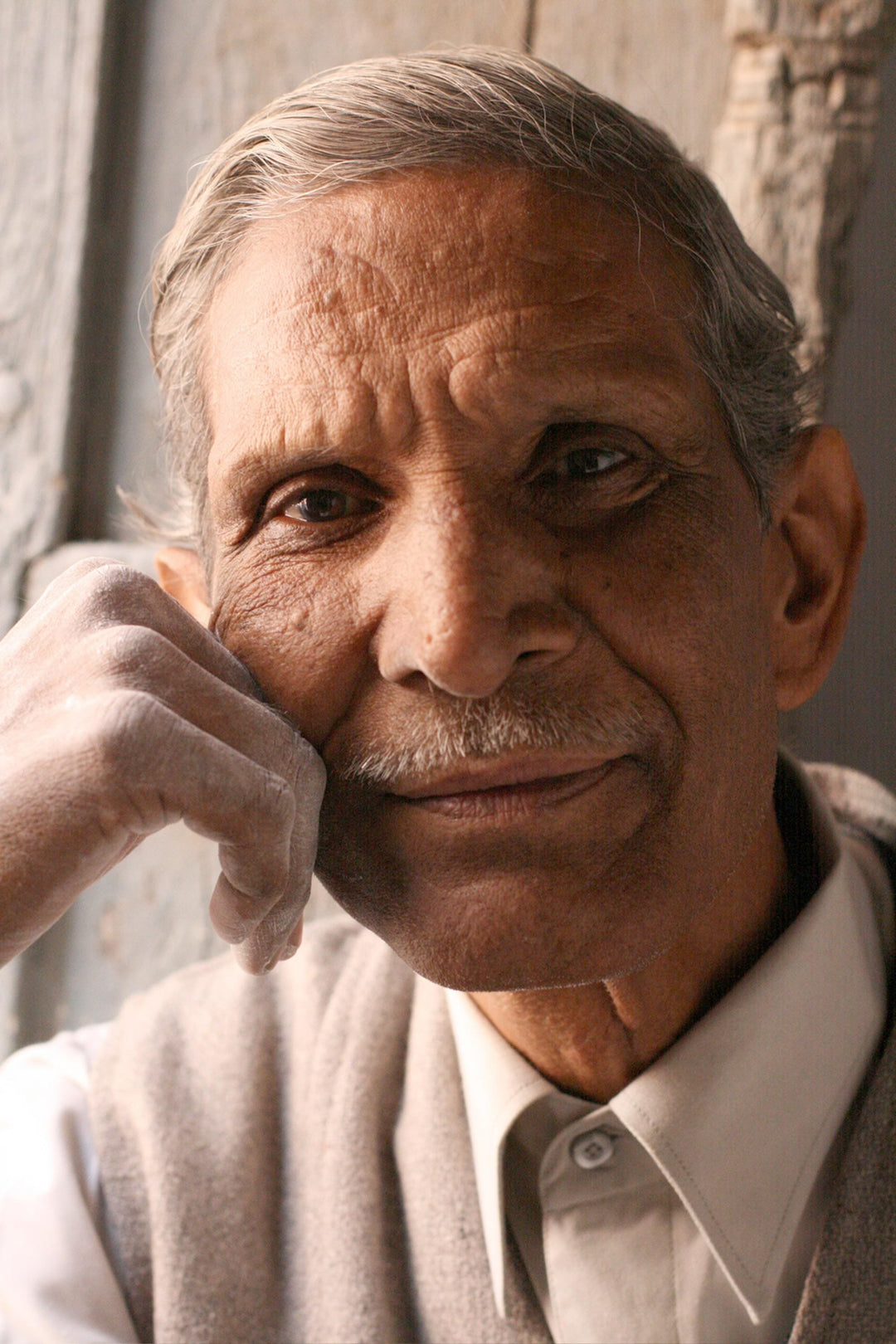 Turtle Candle Holders Hand Carved from Soapstone (Pair) - Turtle Delight
$49.00
Guest price
$39.20
Member price
Available Premium Gift Wrap
You can optionally add Premium Gift Wrap into cart.
Learn more >
Overview
Description
Gulam Rasool in India crafts a sweet pair of candle holders in the form of petite turtles. The pair is carved by hand from natural soapstone with careful attention to detail. The two candle holders are designed to hold standard taper candles.
Soapstone
0.70 lbs
Each: 1.8 inches H x 3.9 inches W x 2.8 inches D
THE STORY BEHIND THE PRODUCT
Artisan Organization: Gulam Rasool
Country: India
Update (May, 2020)

"I have worked with you since 2004 and you have given me a platform to exhibit my craft to the whole world. My stone carvings are appreciated and your purchases helped me to achieve success in life.

"My work increased and I was able to have a stable income. This financial stability inspired my workers. I was able to create more designs and sell more. At the beginning, I had only five or six people assisting me in my workshop. Now I have fifteen artisans working with me. My two sons and grandson also work with me.

"The biggest challenge that we have to face is to get the materials due to lack of money. We import alabaster marble from Italy, real marble and soapstone from Makrana in Rajasthan and Madhya Pradesh. Also, working in a small space to complete a big order is a challenge in itself. With our work expanding, now we need more space. We are looking forward to a good and bigger place for our workshop.

"Along with the Uttar Pradesh State Award in 1982, I was honored with the Braj Ratan Award in 1993 for stonework. The Braj Ratan Award is a small scale industry award given by the Udyog Vibhag, Uttar Pradesh.

"I am associated with a government certified center where I have trained 50 to 60 workers to date.

"I would like to thank everyone for your support and ask you to continue supporting us by buying our designs. This help boast our helpers' morale and also helps all of us to lead a better life.

Original Artisan Story

"Hello. My name is Gulam Rasool and I was born in the year 1940. My city is so rich in traditional marble sculpting that anyone visiting would never get enough of the exotic beauty and artistic work of the people here. I belong to a family who has a long relationship with the art of sculpting marble. I became interested in this rich work and started helping my father. My father was an expert in marble sculpting and jali, or 'openwork.' He was honored with the state award for excellence in marble sculpting in 1979. I learned a lot from him and chose to follow his path.

"After working with my father for a long time, I ventured out on my own. I experimented with different designs and gave a new dimension to the traditional styles. At that time, there were very few tourists coming to India and all we got from a hard day's work were a few bucks from selling souvenir items made of soapstone. Over the years, however, things have changed as far as our work's popularity is concerned. More and more tourists come to India to learn about our exquisite art. And this has helped artisans a lot.

"After years of hard work, I was honored with a state award for excellence in marble handicrafts. Today, I am proud to mention that I have earned a name for myself in the art of jali work. The opportunity to work with you is unique and I am delighted to be associated with you. Now I can show my work to the world.""