Our GlobeIn Premium Wrap
Hand wrapped with love, each gift comes with its own regional pattern, giving your gifts an international flair.
Premium gift wrap – $5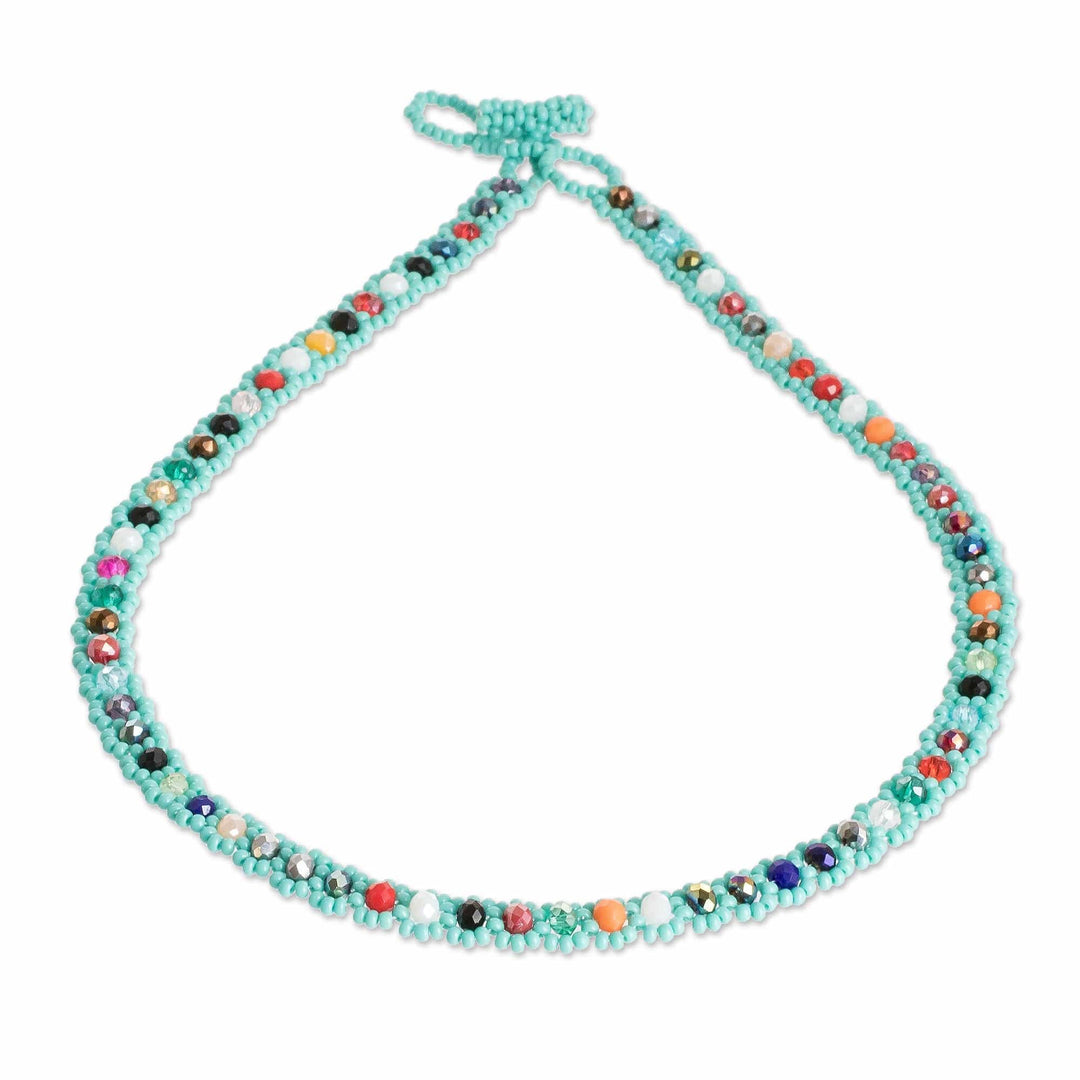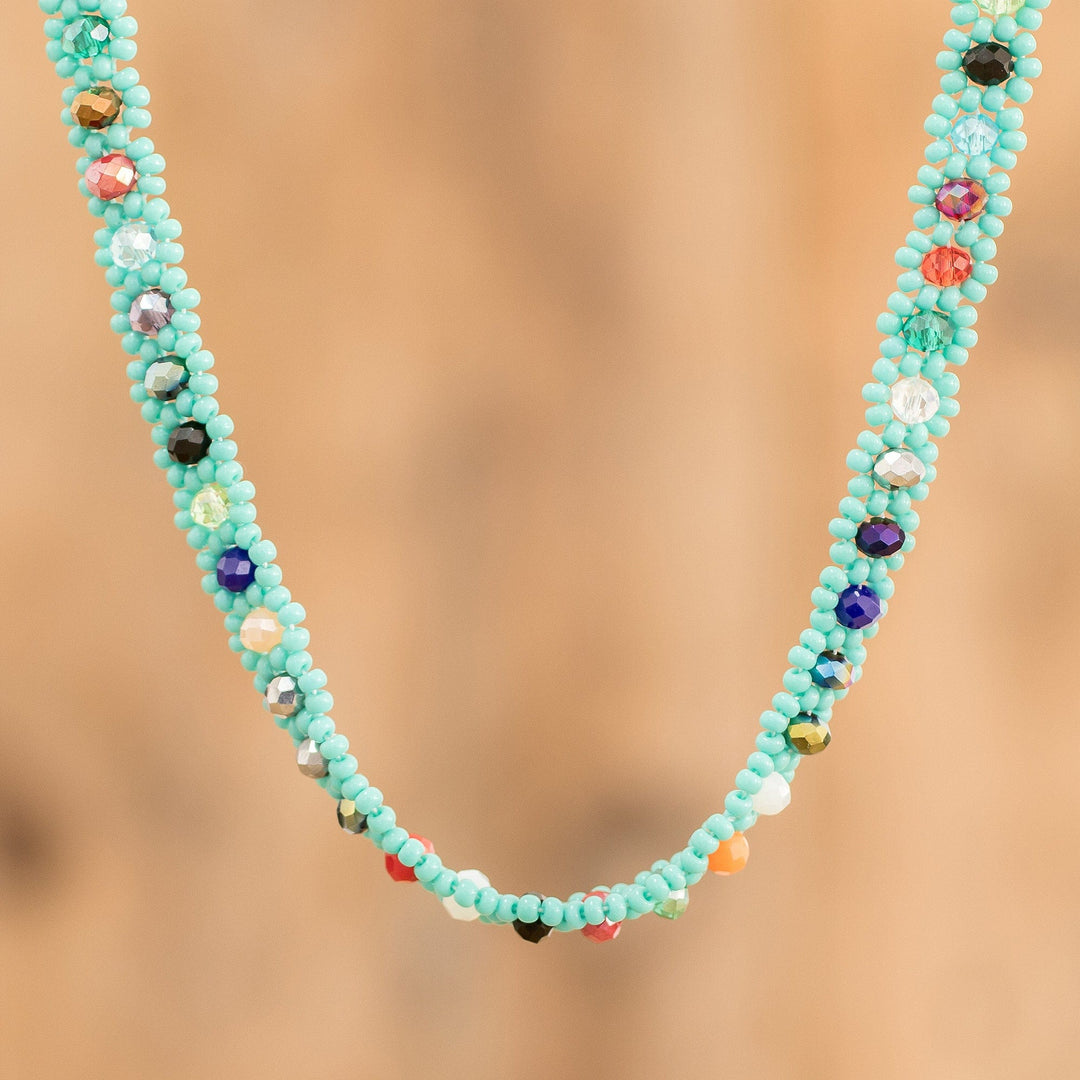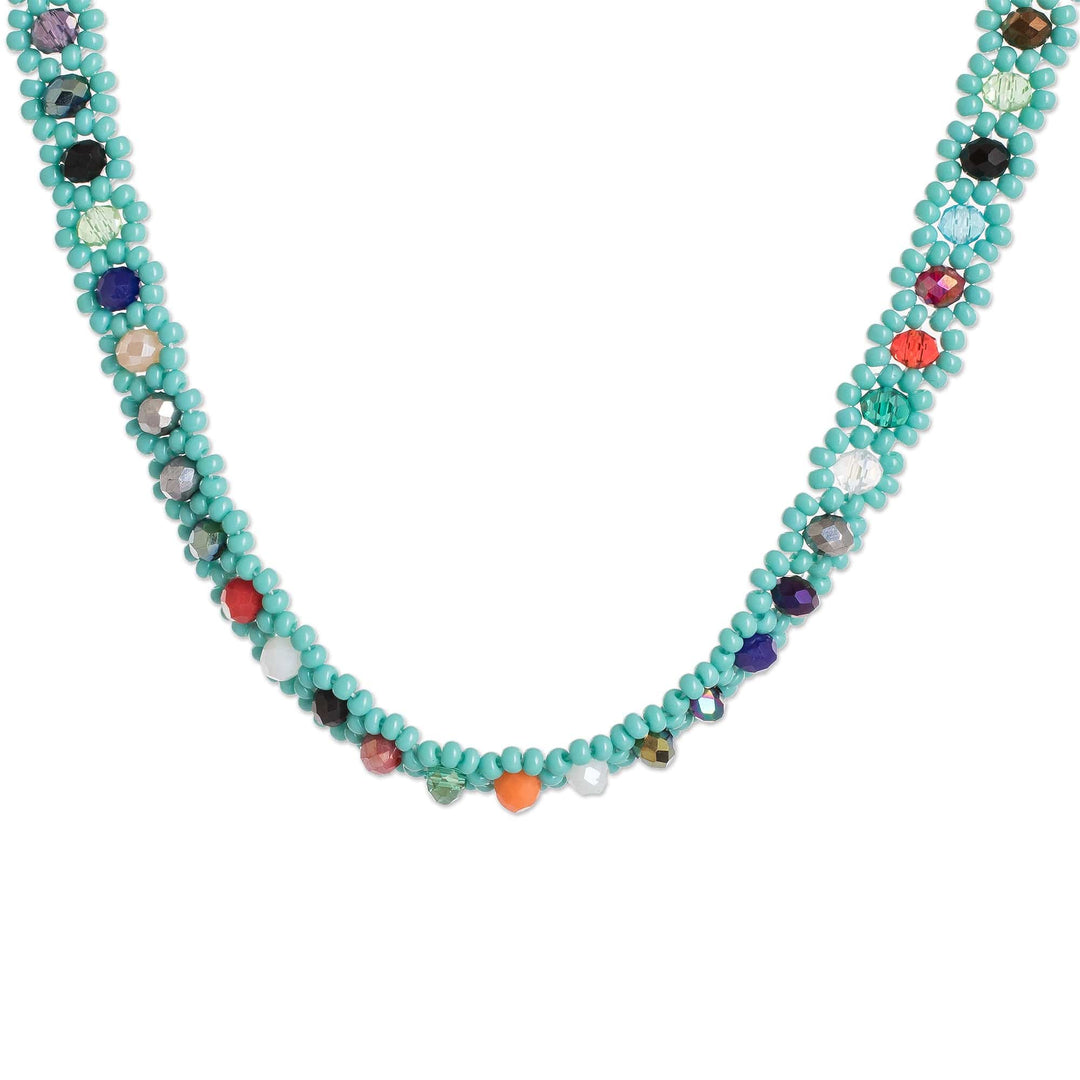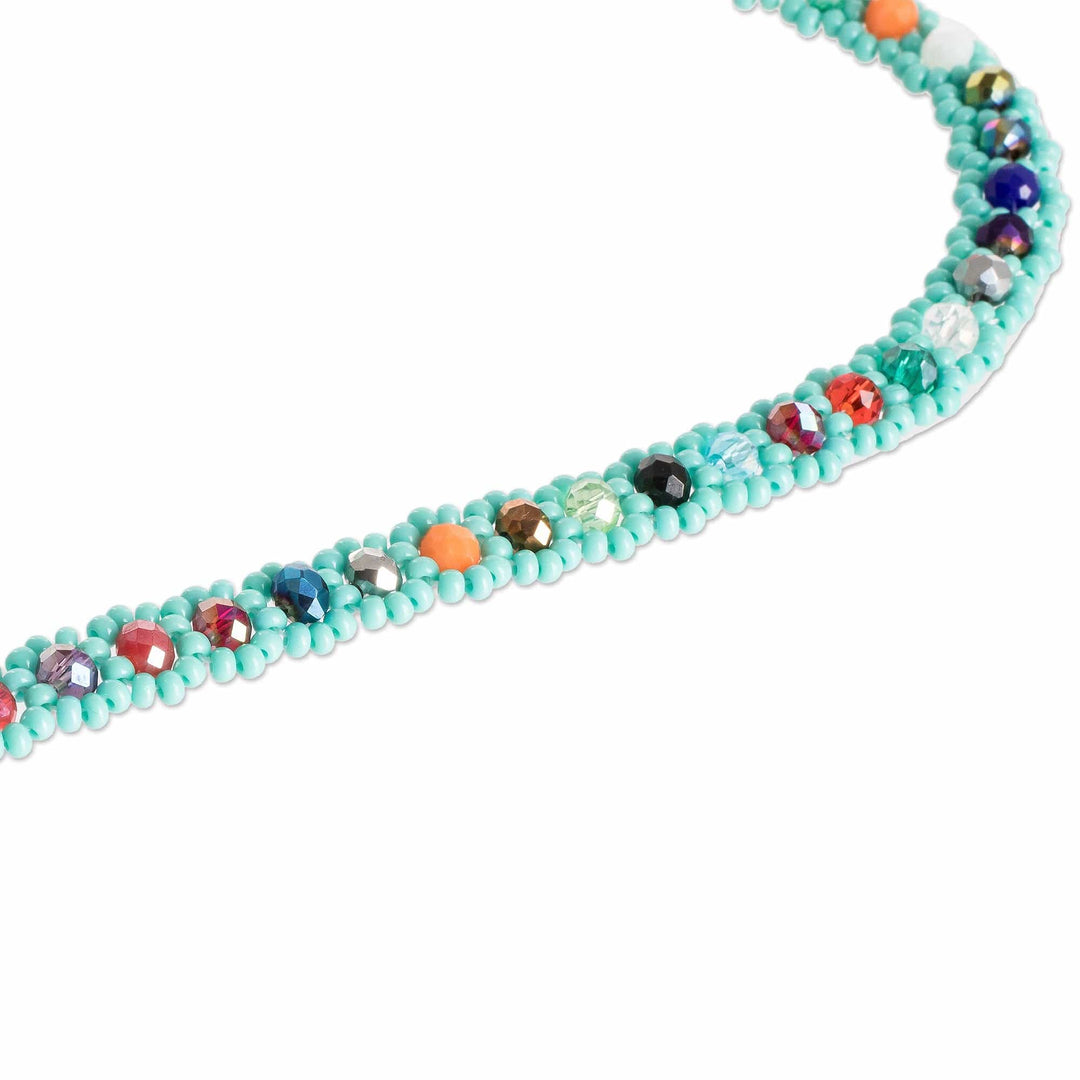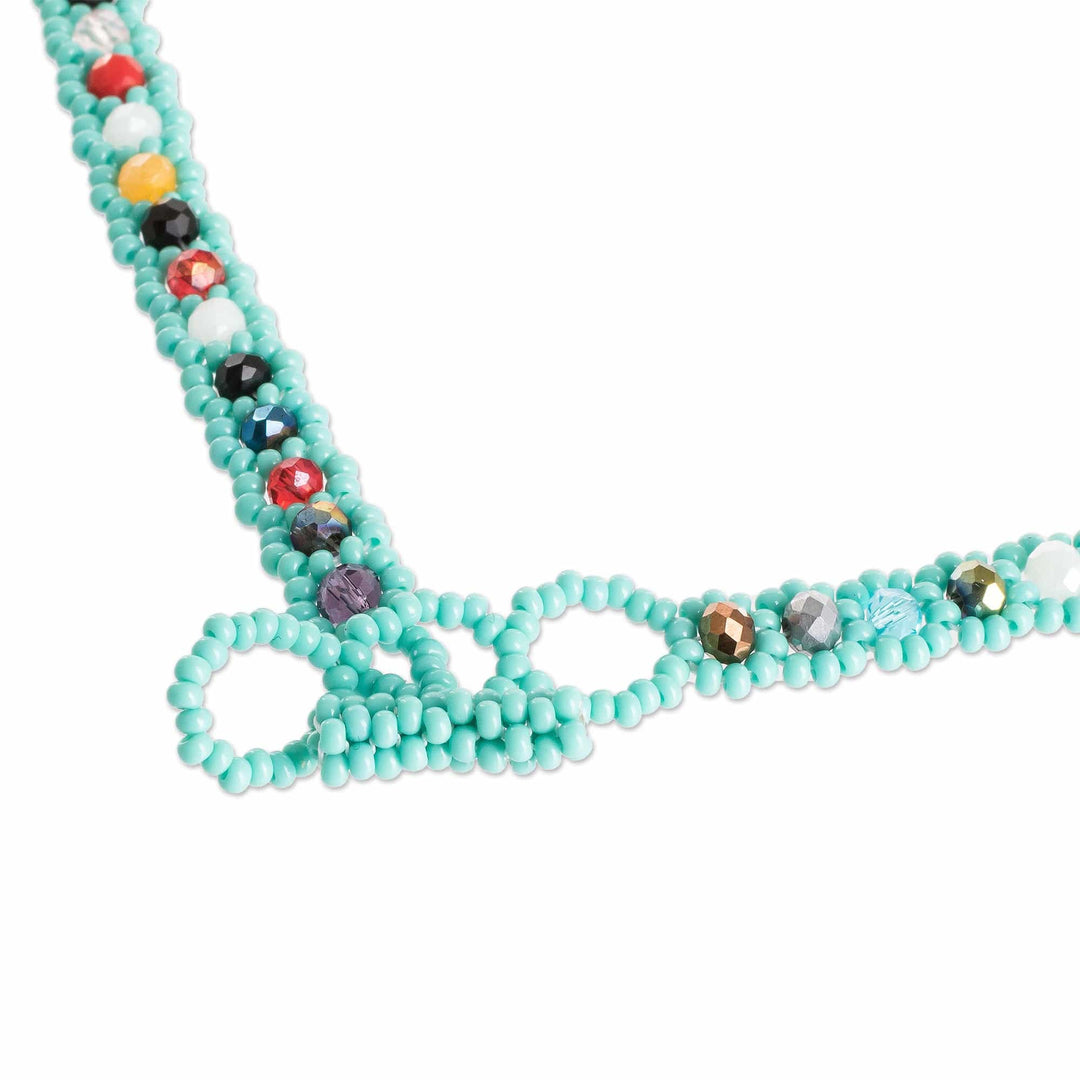 Turquoise Beaded Necklace with Crystals in a Rainbow Palette - Turquoise Magic
$22.00
Guest price
$17.60
Member price
Available Premium Gift Wrap
You can optionally add Premium Gift Wrap into cart.
Learn more >
Overview
Description
Crystals in a rainbow palette go all over Mirian Zet's most recent creation. Working in her workshop in Guatemala, the artisan makes a stunning necklace with turquoise glass beads surrounding the crystals and forming a toggle clasp at the end.
Glass beads, crystal beads, nylon
0.20 oz
16.3 inches min L - x 17.3 inches max L x 0.4 inches W
THE STORY BEHIND THE PRODUCT
Artisan Organization: Mirian Zet
Country: Central America
"I have been able to get ahead with a lot of strength, thanks to God, who has put people in my path who appreciate my art and value every small detail. It has been a hard road; the role of women was not as valued as it is today. But, little by little, we get ahead with the help of other women.

"My name is Mirian Zet. I am a native of San Jorge la Laguna, a small village on the outskirts of the majestic Lake Atitlan, which is surrounded by mountains and volcanoes that have watched me grow up. I am dedicated to the creation of beaded jewelry, a traditional art from this area of the country that I inherited from my grandparents. With a lot of patience and love, my mother taught me this art from a young age. I fell in love with every color and every shape. For me, it was a new world where I could fully develop my imagination, forming marvelous creations. My parents were my biggest fans. They always supported me in everything that I did.

"From there, I have created a limitless number of pieces, each one made with a lot of love. I have managed to open many opportunities to bring my art to different parts of the country. I am very fortunate to have this gift that God has given me. Because of this, I seek to preserve it; I have already begun to teach it to my children so that they can continue this art. It is a treasure that I inherited from my grandparents.

"My dream is to be able to continue helping economically in my home and develop even more pieces for many clients, which allows me to enable more women and create many opportunities for them. Work around here is very scarce and poverty is a very common thing in our communities. I know that I can not change the whole country overnight, but I know that, beginning with my small environment, I can achieve a lot of things through the help of God, my determination, and my strength. All these things have helped me get where I am today.

"I am infinitely thankful for each show of confidence in my pieces, since they carry history, desires, dreams, and plenty of love. Thank you very much for your purchases." "