Our GlobeIn Premium Wrap
Hand wrapped with love, each gift comes with its own regional pattern, giving your gifts an international flair.
Premium gift wrap – $5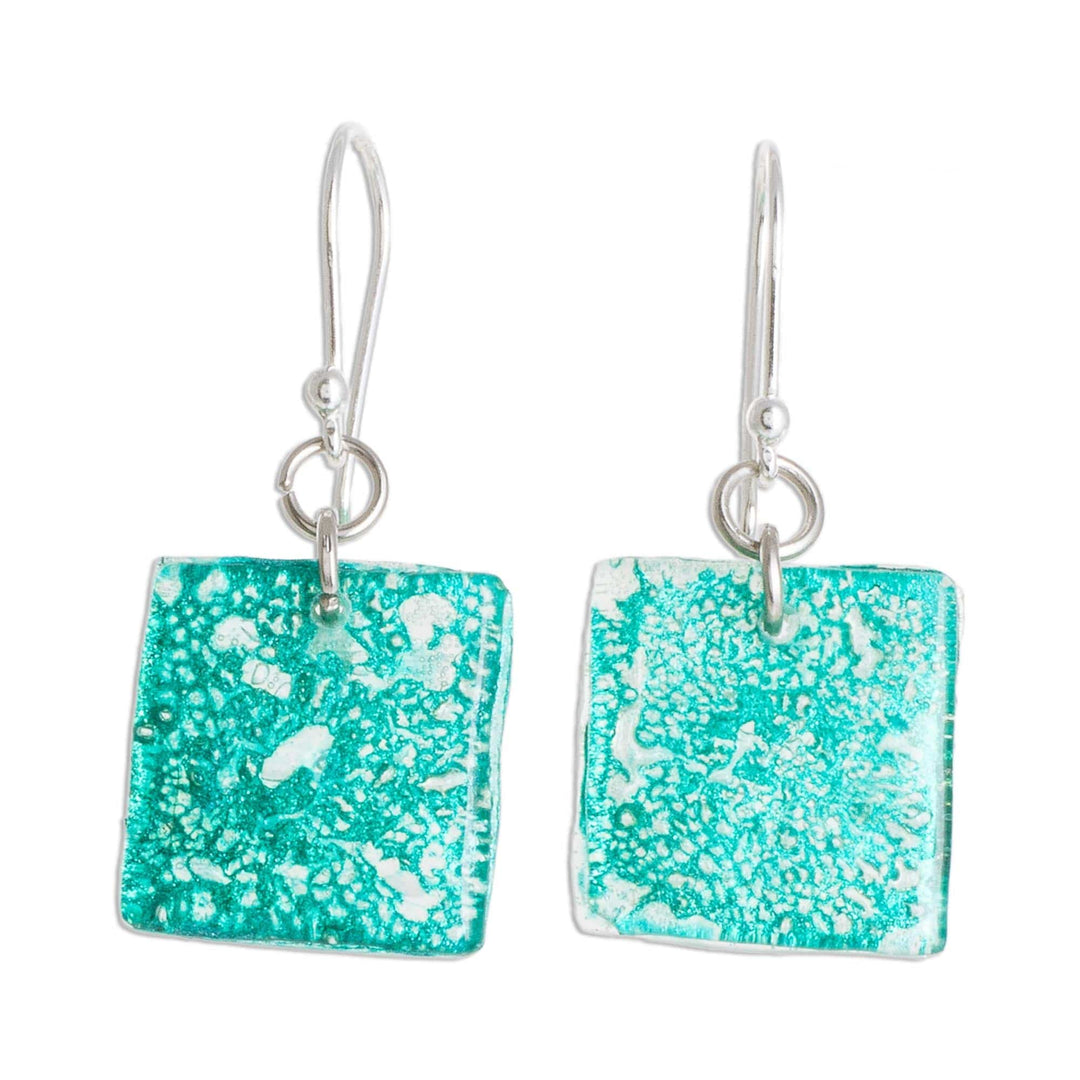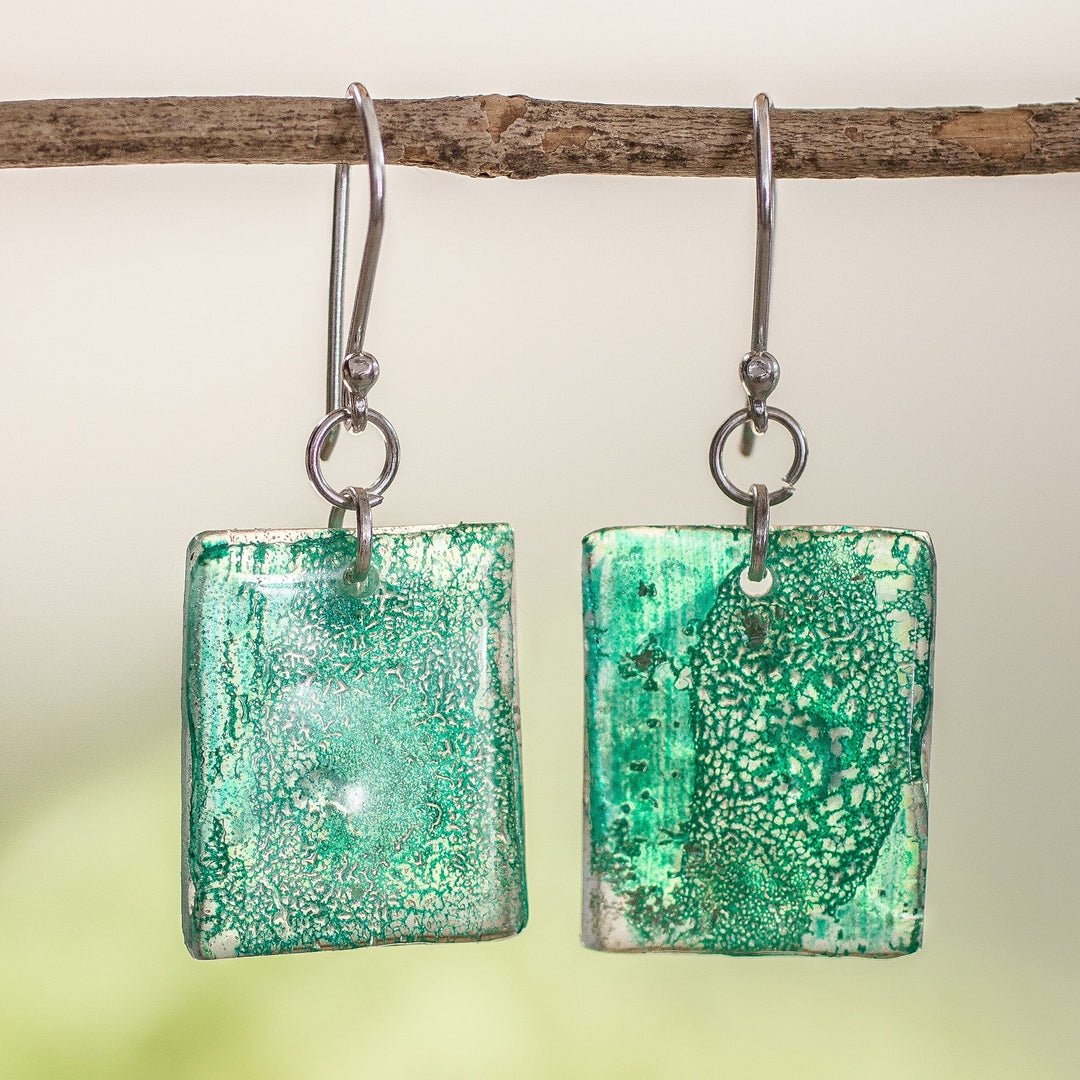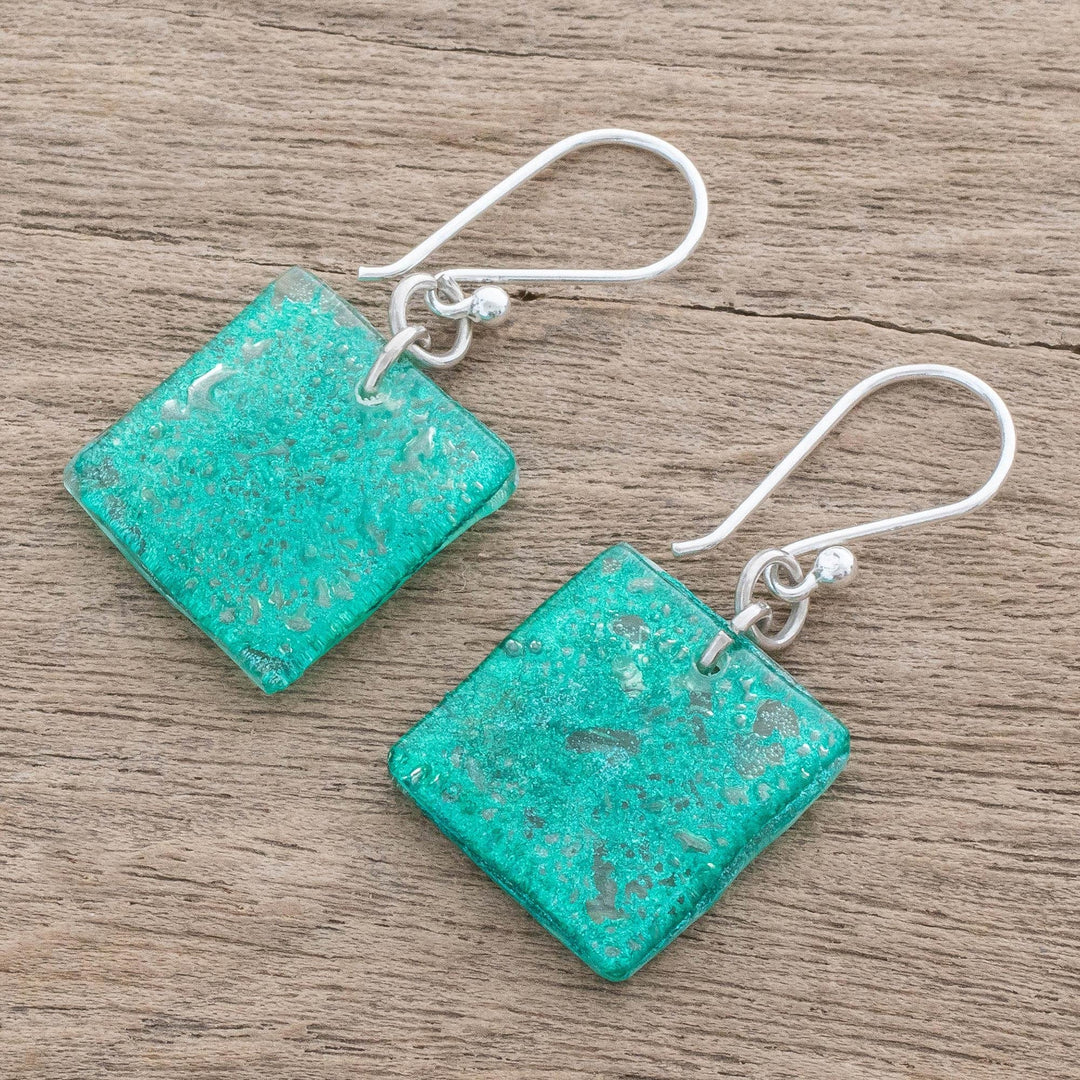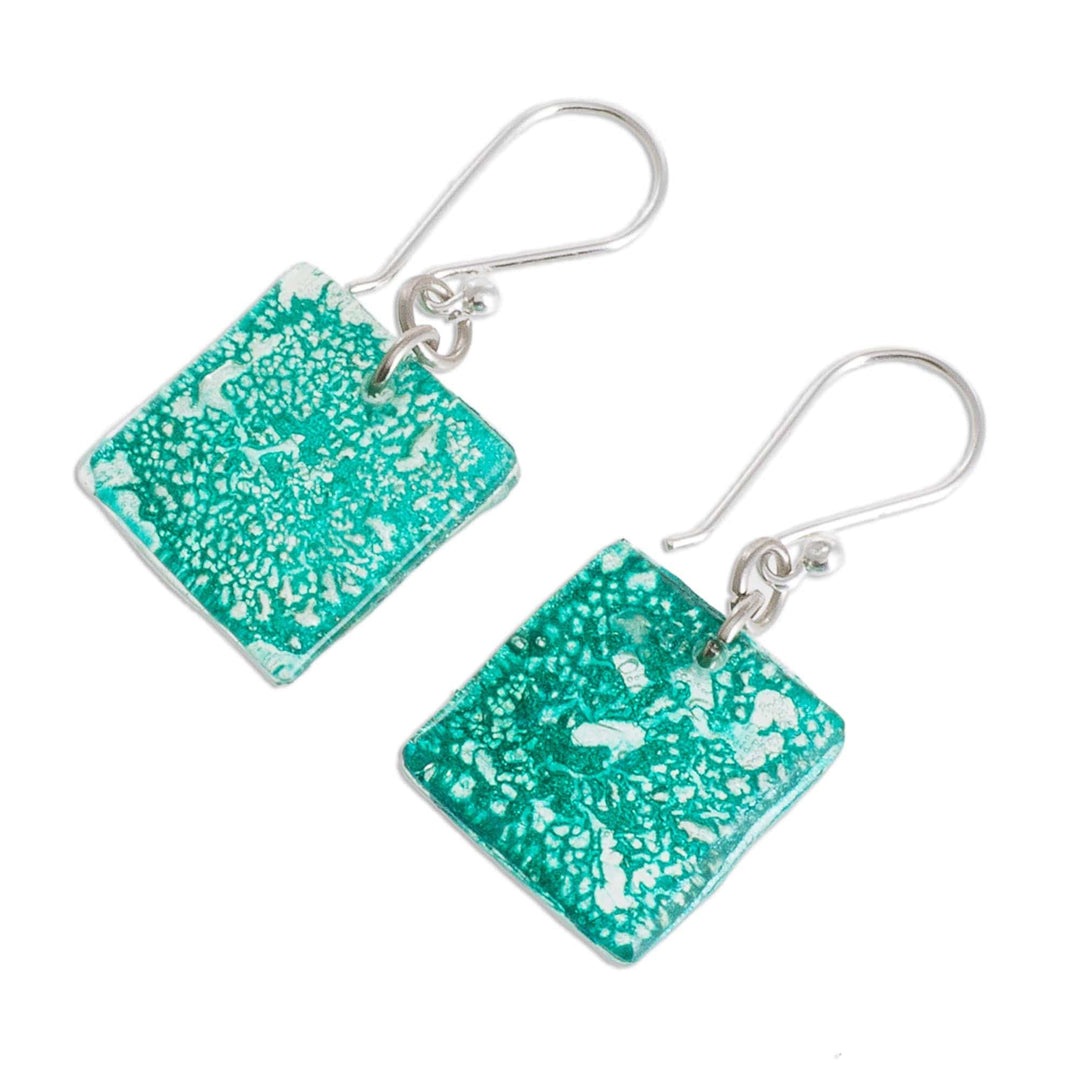 Square Recycled CD Dangle Earrings in Blue from Guatemala - Square Lakes
$49.00
Guest price
$39.20
Member price
Available Premium Gift Wrap
You can optionally add Premium Gift Wrap into cart.
Learn more >
Overview
Description
Evoking the beauty of a lake, two squares are crafted from bubbly recycled CDs that are coated in acrylic. Guatemalan artisan Rosario Leiva designs these eco-friendly dangle earrings, which swing from hooks of sterling silver.
Recycled CDs, acrylic, 925 sterling silver hooks
0.04 oz
1.5 inches L x 0.7 inches W x 0.1 inches D
THE STORY BEHIND THE PRODUCT
Artisan Organization: Rosario Leiva
Country: Central America
"I was born in Argentina in 1990, but came to to Guatemala nine years later to live with my mother. My friends call me 'Rous.'

"I love creating jewelry with materials that most people would discard. I'm helping the environment and am contributing a little bit to help reduce pollution.

"I recycle materials like CDs. I had many in my house, most of them scratched, but I didn't want to throw them out because they take years to decompose. I looked for a way to transform them into something pretty.

"The CDs can be melted and molded. By by experimenting, I learned to control the temperature, then I add droplets of the acrylic used in stained glass. Although I've established a methodology, the results are always a surprise. Each piece becomes a unique work of eco-art.

"This craft has given me a way to free up my thoughts and feelings so I can express myself spontaneously. Because my jewelry is eco-friendly, I feel good about that I do.

"Let's all take the time to think about the endless opportunities we have to give 'waste' materials another chance.""