Our GlobeIn Premium Wrap
Hand wrapped with love, each gift comes with its own regional pattern, giving your gifts an international flair.
Premium gift wrap – $5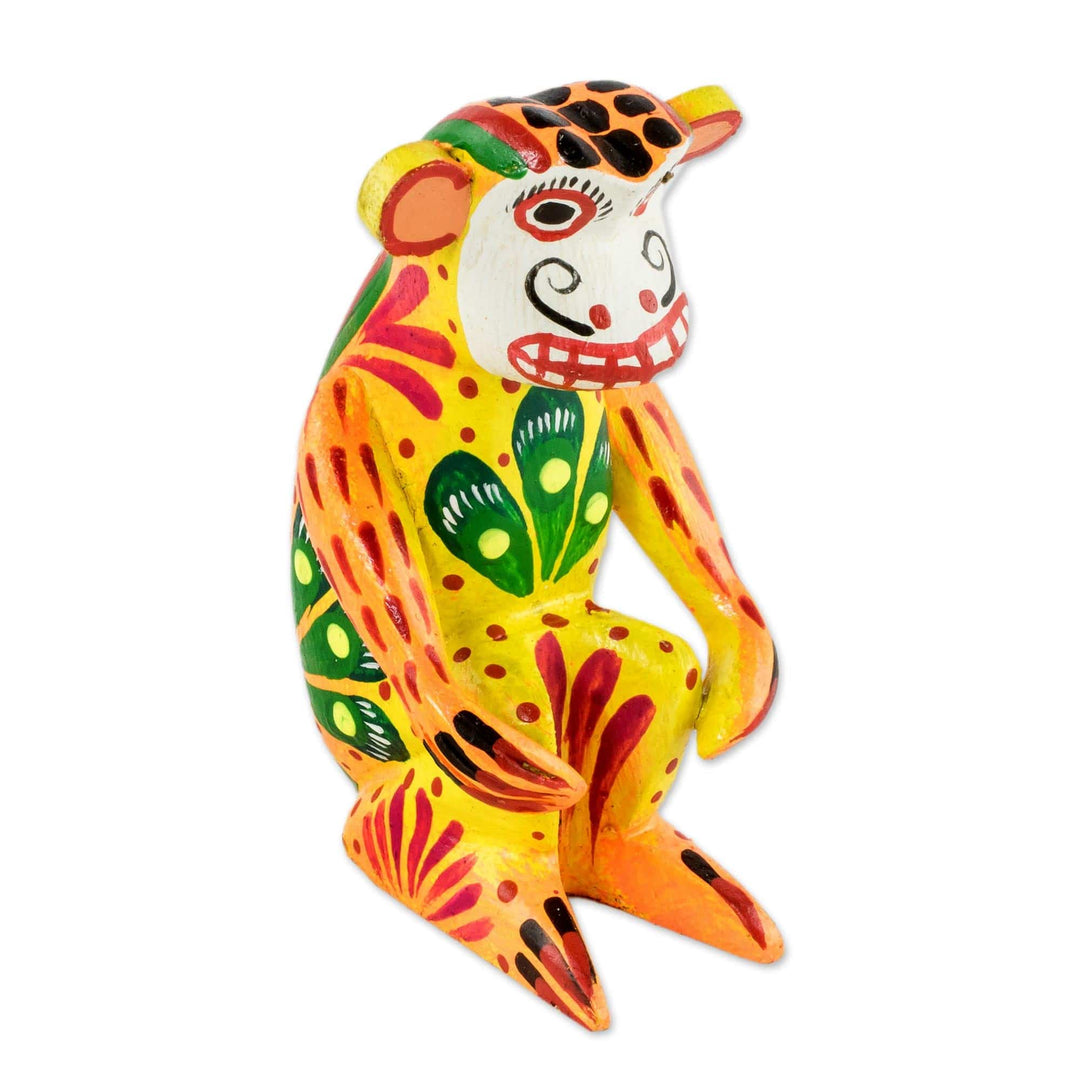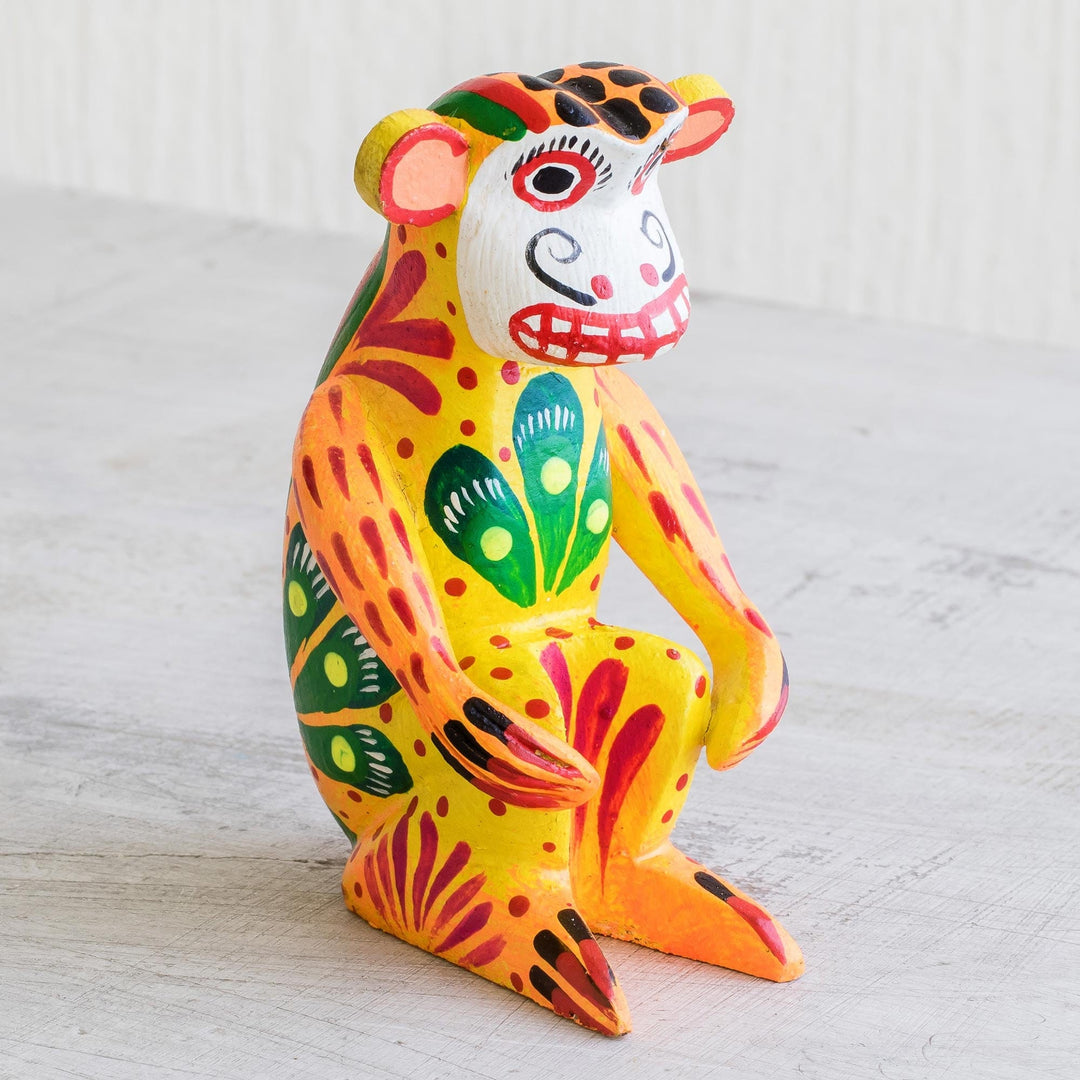 Small Yellow Monkey Figurine in Pinewood - Yellow Monkey
$38.00
Guest price
$30.40
Member price
Available Premium Gift Wrap
You can optionally add Premium Gift Wrap into cart.
Learn more >
Overview
Description
This adorable small figurine is from Manuel Delfino in Guatemala, who is inspired by the Mexican folk art form of alebrijes. The monkey is carved by hand from pinewood and carefully hand painted in colorful detail.
Pinewood
0.45 oz
3.9 inches H x 1.6 inches W x 1.8 inches D
THE STORY BEHIND THE PRODUCT
Artisan Organization: Manuel Delfino
Country: Guatemala
"I was born in Guatemala and woodcarving is in my blood. I've been surrounded by wood crafting arts since I was a little boy. I remember I started out by selling the pieces my father and uncles made. They wouldn't let me use their tools because I was so young and it could have been dangerous. But they did let me help out in the workshop and I was able to see how they made their sculptures.

"As I grew, I continued learning the craft and how to use the tools to shape the image I had in mind. With a little saving and a lot if effort, I was able to set up a small workshop of my own. I was even able to provide jobs for several people, especially when I'd get a big order.

"I've been working with wood since 1993 and I still love it! In fact, I think I fall more and more with the art every day.

"The first piece I ever created was a mask depicting a burro. I remember I had to paint it several times until it looked good but I was finally able to get it right and I sold the mask.

"I've had a lot of ideas for items I can craft with my hands, but one of my most special design collections depicts our traditional Guatemalan folk dancers as wood sculptures. First we carve the bodies, the clothing, the masks, and then we paint them by hand. The characters come to life and they look great. They make a special home décor accent.

"We carve characters from a number of traditional dances, but especially the Dance of the Conquest and the Dance of the Deer. My grandparents used to tell me the stories of these dances and the role that each dancer plays. I feel proud to know that I'm continuing these traditions and doing my part to make sure that we never forget the customs of our ancestors.

"Woodcarving is my way of earning a living and it gives me the opportunity to share it with my family. I learned the art from my father and uncles, and it has let me give my own children an education, thanks to the income it brings. One day in the future, they will decide if they want to carry it on or choose another path in life.

"I'm very proud of my work, and the best part is being able to share it with my children. I can spend time with them and make us feel like a happy and loving family.

"My dream is to be able to travel one day to share my work in other countries and bring honor to Guatemala.""
I recommend this product