Our GlobeIn Premium Wrap
Hand wrapped with love, each gift comes with its own regional pattern, giving your gifts an international flair.
Premium gift wrap – $5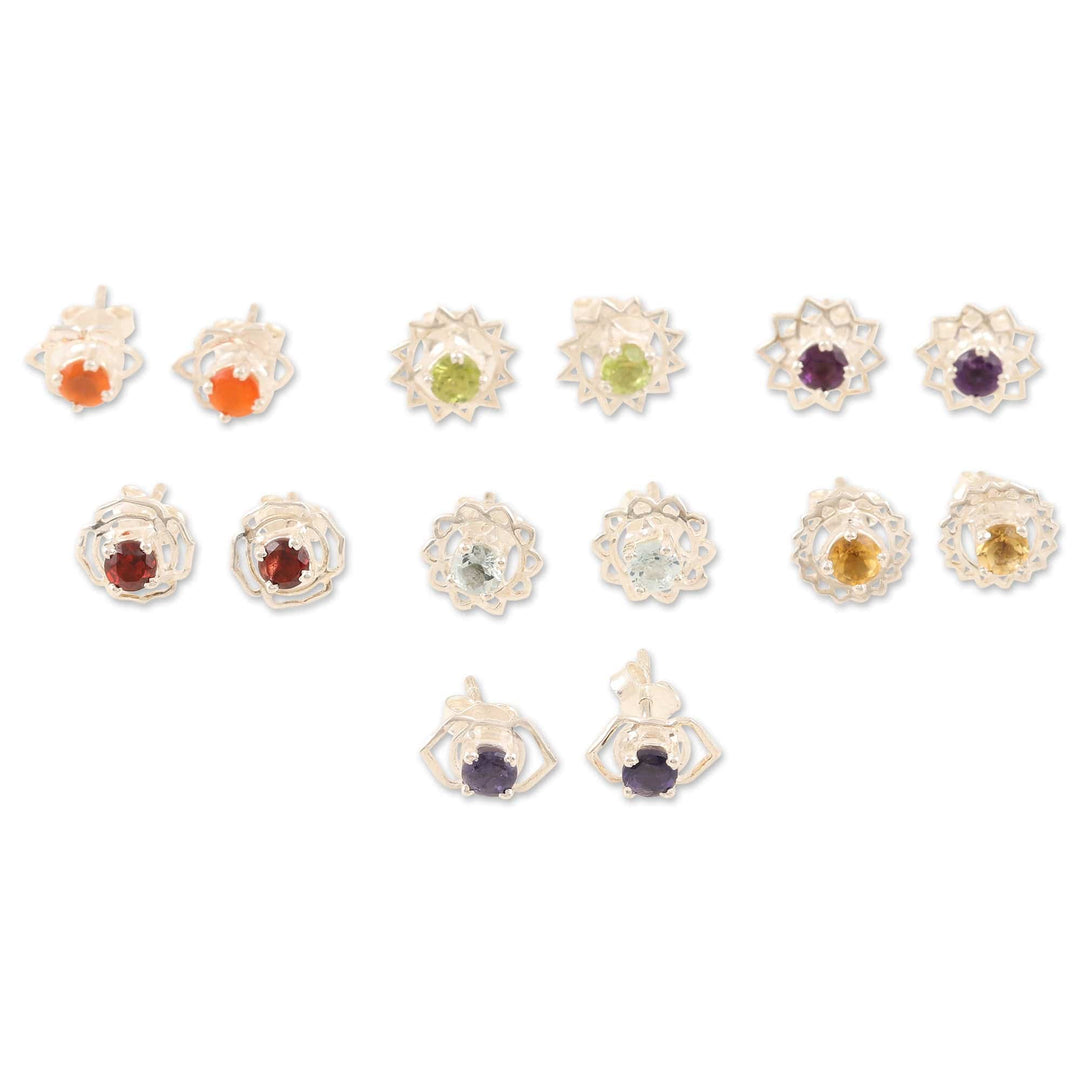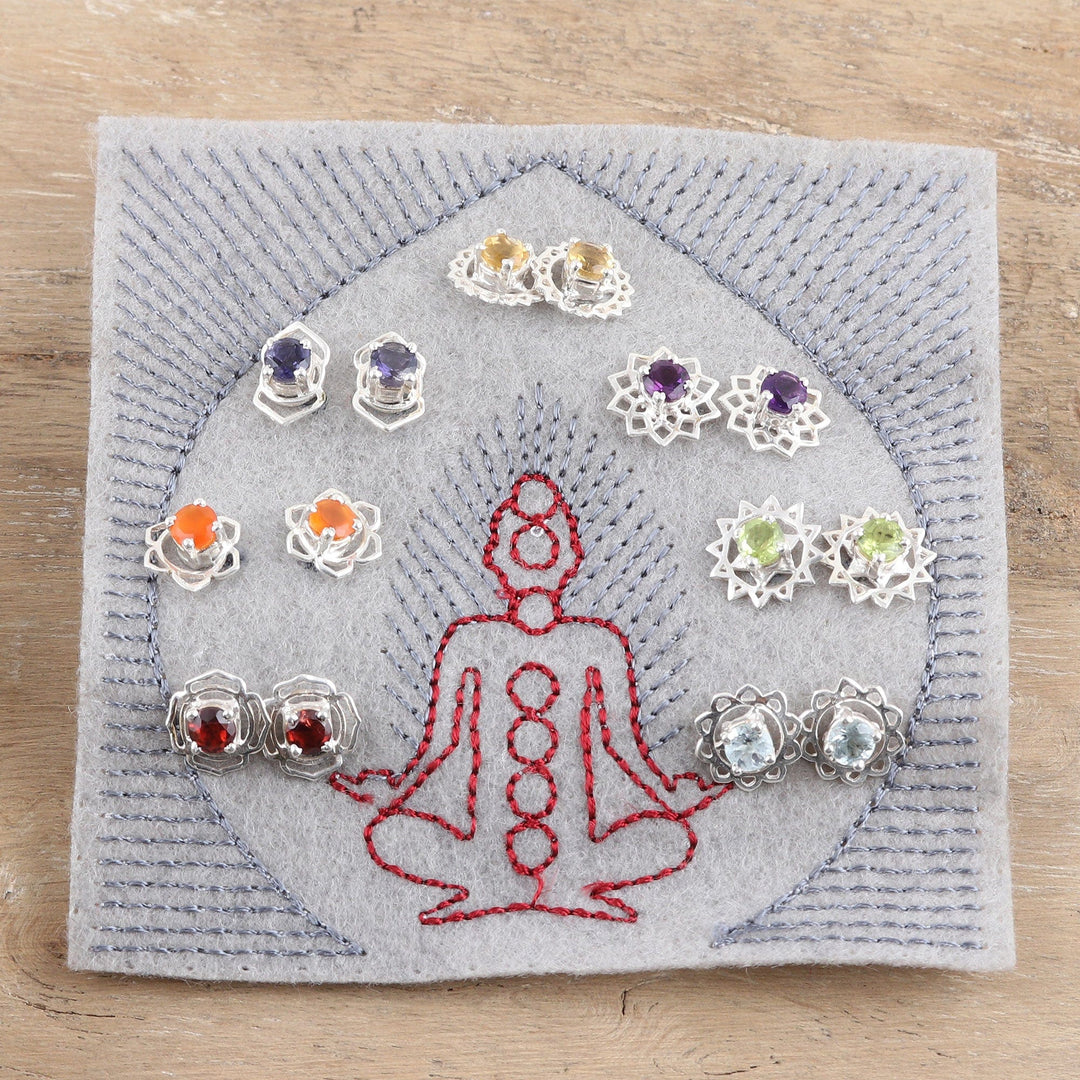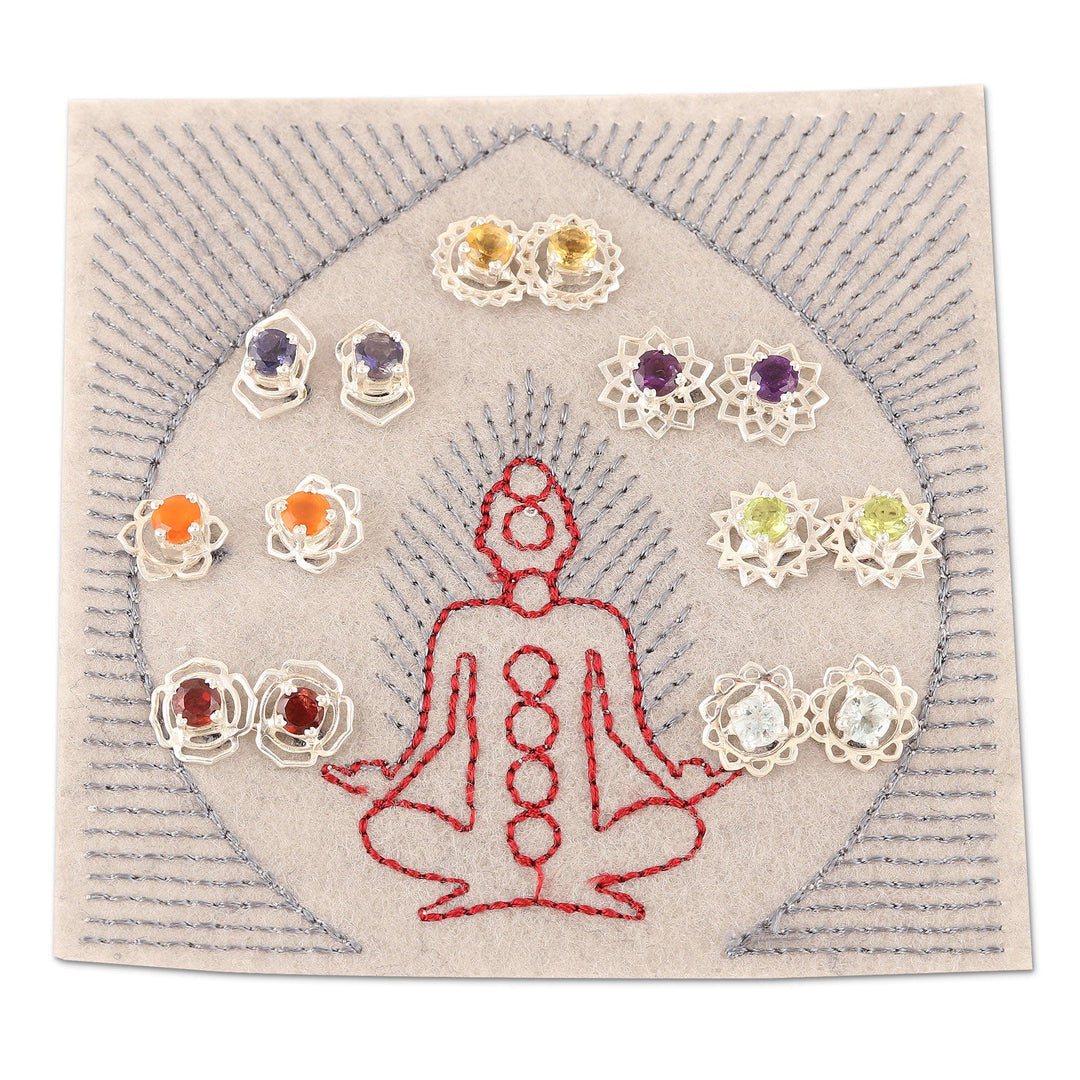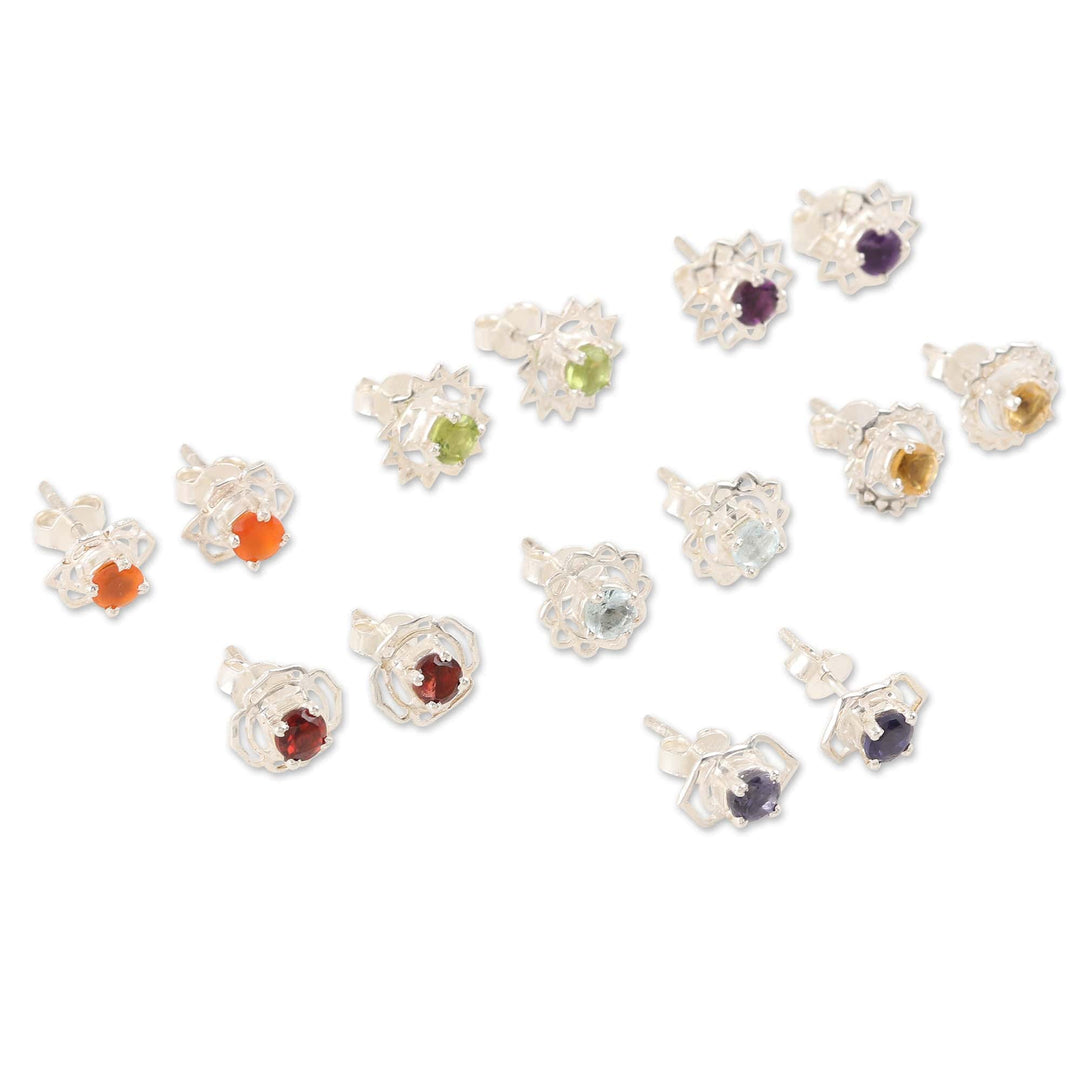 Gemstone and Sterling Silver Stud Earrings - Set of 7 - One for All
$103.00
Guest price
$82.40
Member price
Overview
Description
A gorgeous set of seven stud earrings crafted with sterling silver and a selection of colorful gemstones is the creation of Indian artisan Bhavya Jain. She designs flower-shaped bezels for striking garnet, citrine, peridot, blue topaz, amethyst, iolite and carnelian gemstones to complement just about any look and style.
925 sterling silver, garnet, citrine, peridot, blue topaz, amethyst, iolite, carnelian
9 g
Largest Piece: 1 cm L x 1 cm W x 0.4 cm D
Smallest Piece: 0.6 cm L x 1.1 cm W x 0.4 cm D
THE STORY BEHIND THE PRODUCT
Artisan Organization: Bhavya Jain
Country: India
"I'm Bhavya Jain, daughter of Alok Jain, who has been featured artisan for a long time now. I was born in 1997 in New Delhi.

"As a child, I loved colorful precious and semi-precious stones set in gold and silver, and asked my mother for a new piece of jewelry for every occasion. The beauty of natural gemstones attracted me and I started dreaming of new designs with them. Because my father worked from home designing jewelry, I had access to the stones and an opportunity to design my own.

"From then on, my interest increased. I started sketching designs from my mind, each time trying something more unique and different than the previous idea. At first I did this for fun but, when my family proposed selling my creations, I was really excited!

"Gradually, my imagination took to reality. I decided to give my designs a try and got in touch with some artisans who could craft my jewelry. My father offered to help me but I refused, as I wanted to do something by myself but, of course, with my father's guidance and blessings.

"Initially, I was considered a girl who was designing just for fun. But when I gave the artisans my designs and ideas to create them, they started to take me seriously. With time, my designs and quality also improved.

"As I am pursuing a degree in school, I made a lot of friends who were interested in purchasing my jewelry after I showed them my creations.

"I started selling only to close friends and relatives, people known to me. Later, I decided to market my products commercially. I had some crafted and offered them to small shops in Delhi. I work with a small team of artisans who help me to craft my designs.

"After many changes in style, I finally decided to settle on a mix of modern and traditional designs that are loved by young people. I use colorful stones in my jewelry to make it look beautiful and aesthetically pleasing. I make sure that my designs aren't too complex or heavy in weight, so they're ideal for daily wear.

"My dream is to create my own collection one day. I hope to sell exquisite jewelry with delicate designs for people who appreciate simplicity and sophistication. I hope to achieve my dream and make my work known to all of you across the world.""