Our GlobeIn Premium Wrap
Hand wrapped with love, each gift comes with its own regional pattern, giving your gifts an international flair.
Premium gift wrap – $5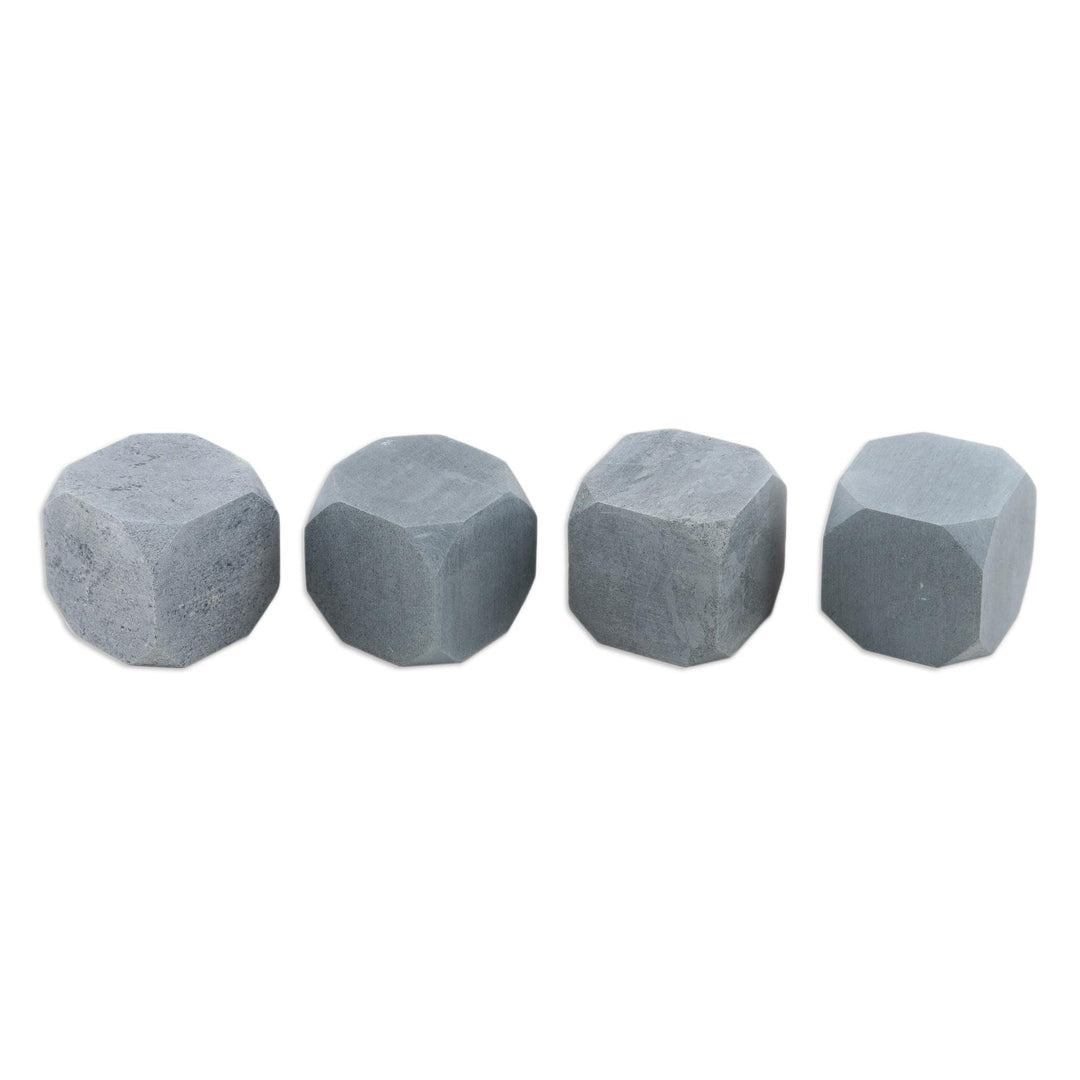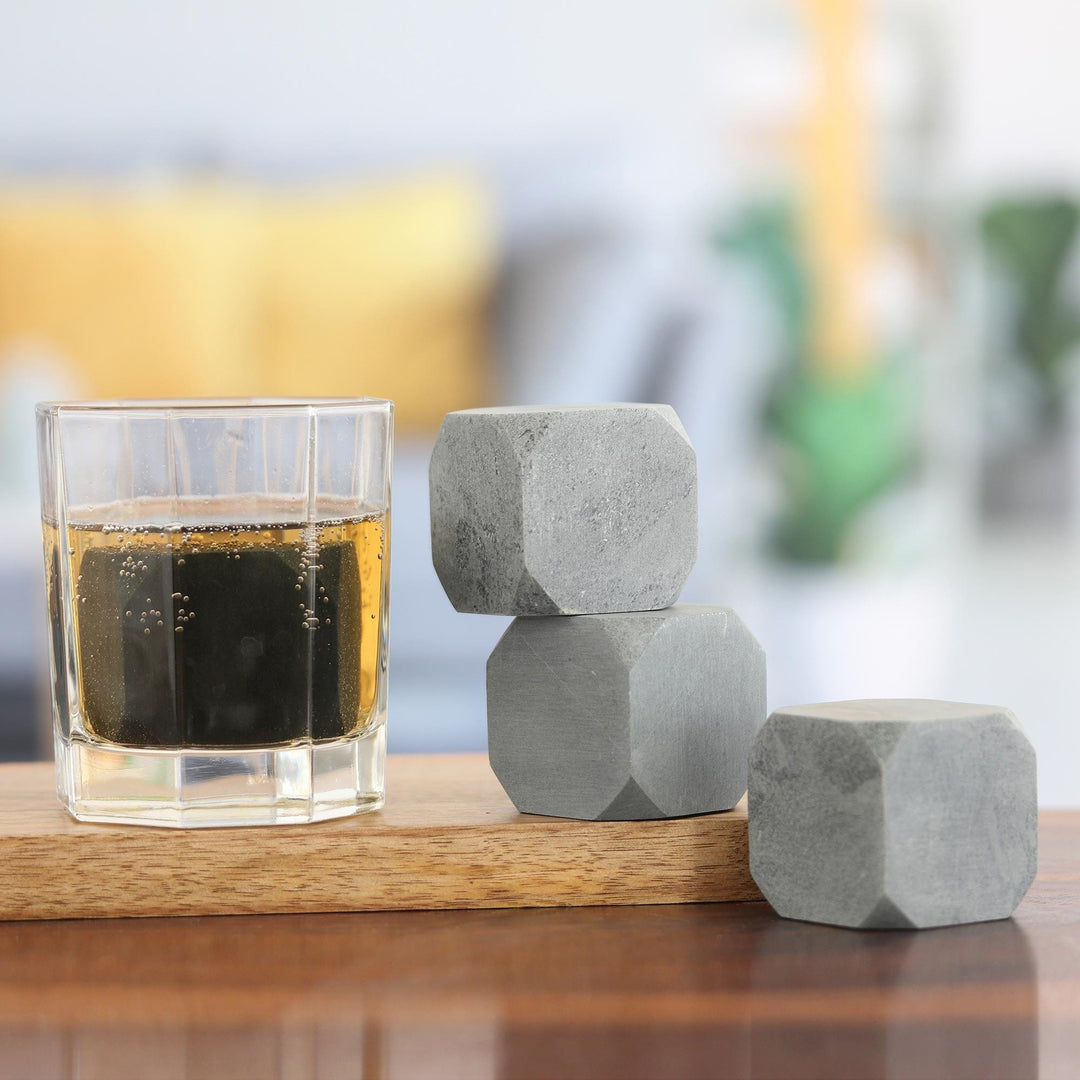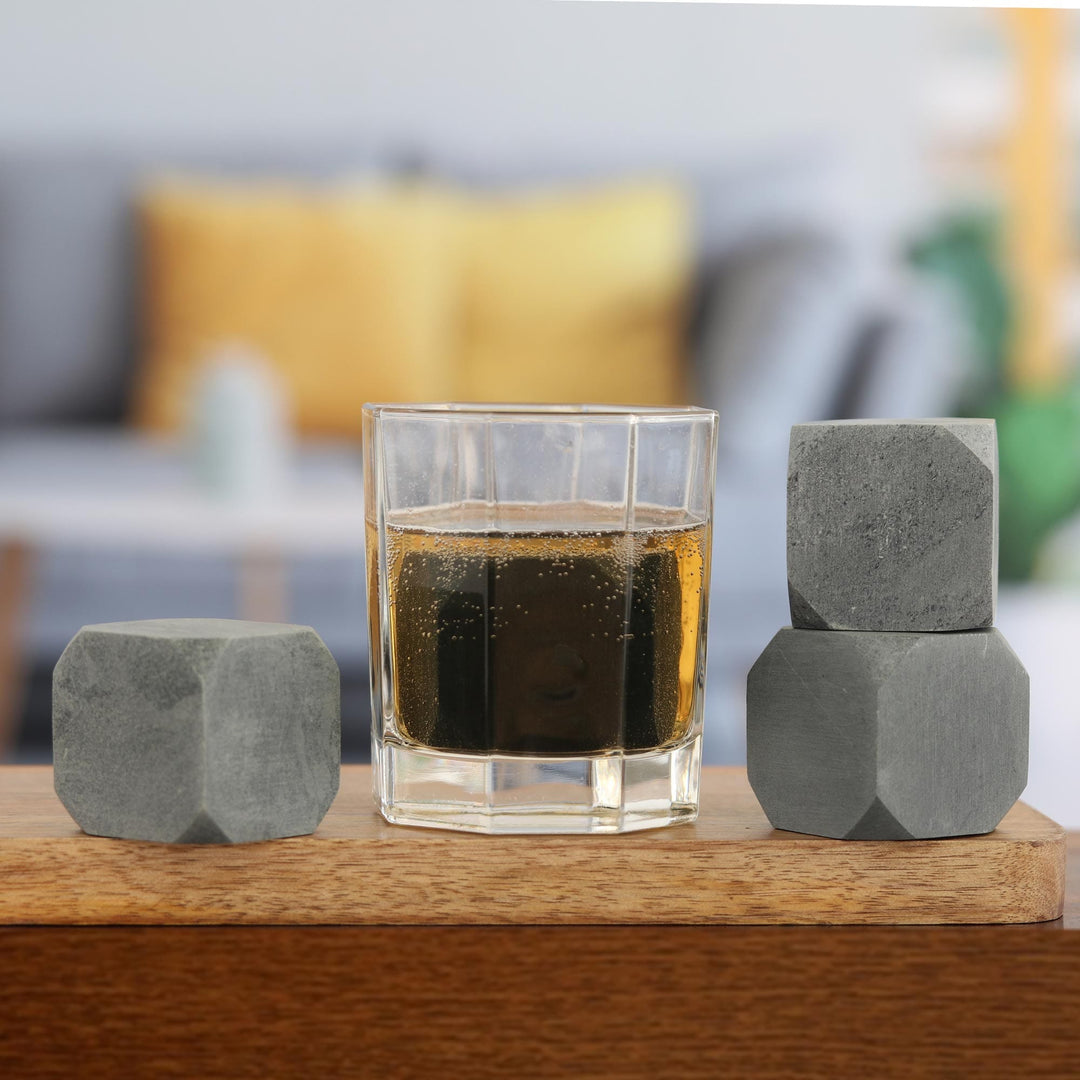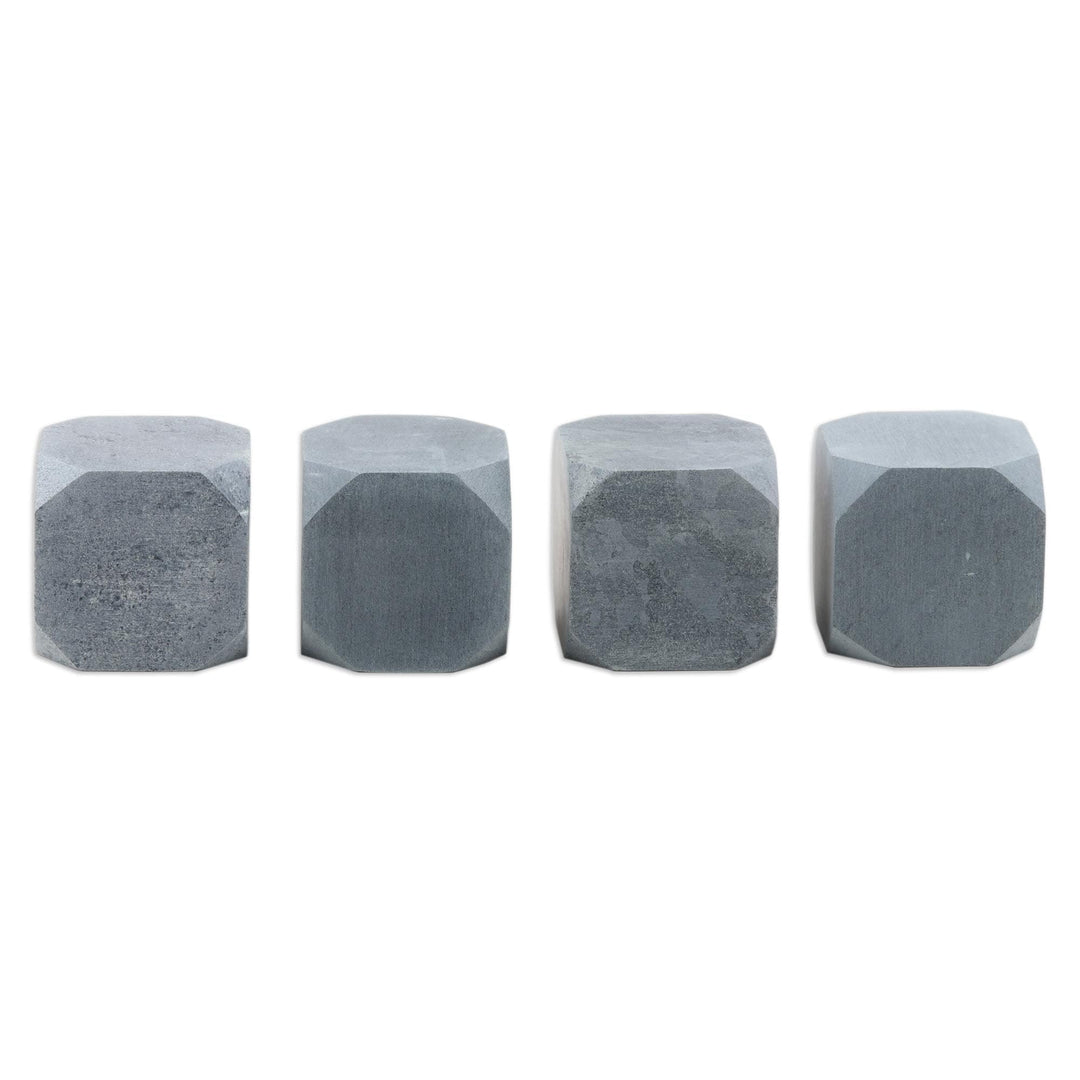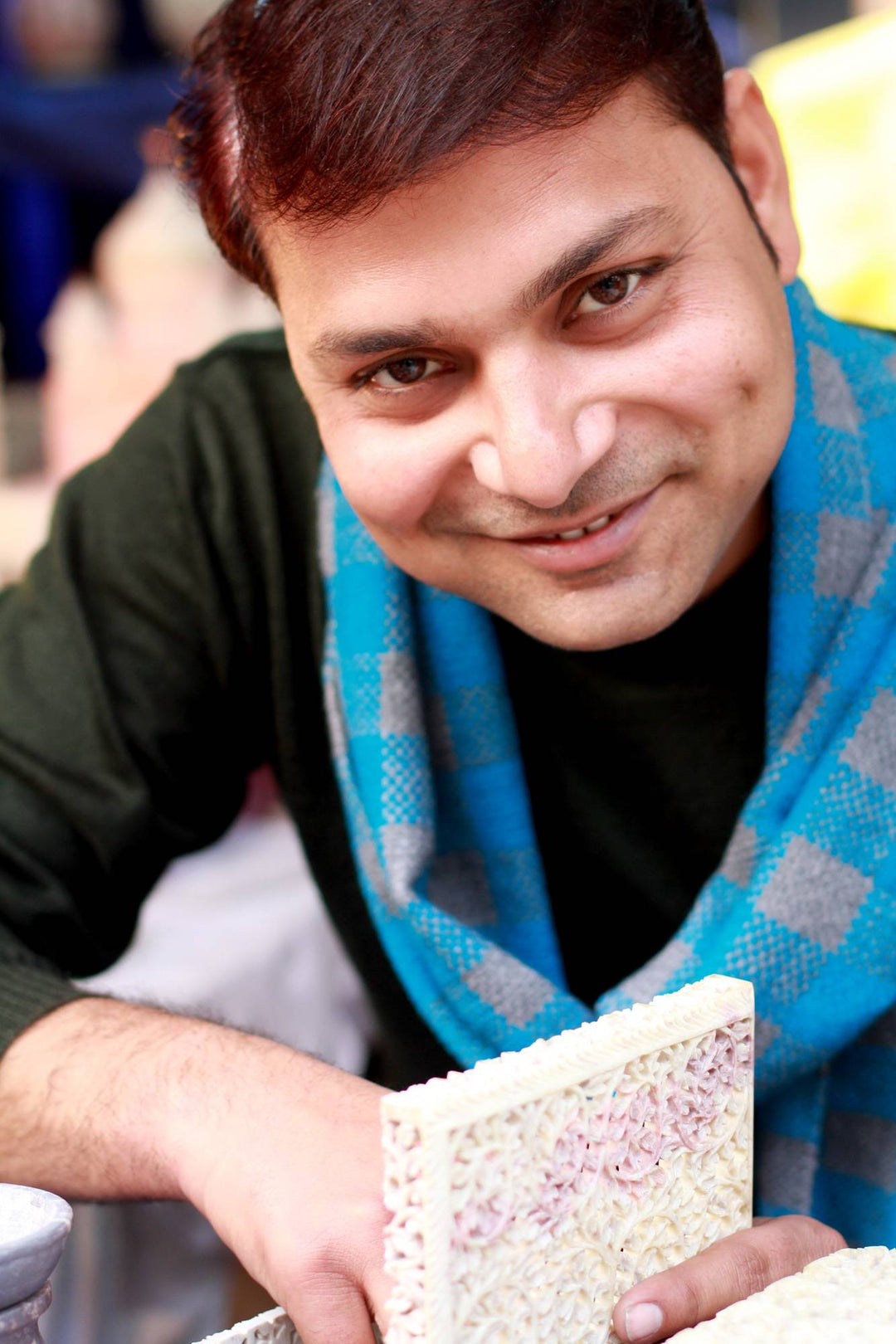 Set of 4 Soapstone Whiskey Stones Handcrafted in India - Perfect Chill
$28.00
Guest price
$22.40
Member price
Overview
Description
Whiskey stones are a great way to keep your favorite beverage at the perfect temperature without the inconvenience of regular ice cubes melting and diluting it. Indian artisan Narendra Kumar crafts this set of four whiskey stones from soapstone to keep in your freezer and add to your drink when you want to cool it without altering or sacrificing its flavor and richness.
Soapstone
0.95 lbs
Each: 1.2 inches H x 1.7 inches W x 1.7 inches D
THE STORY BEHIND THE PRODUCT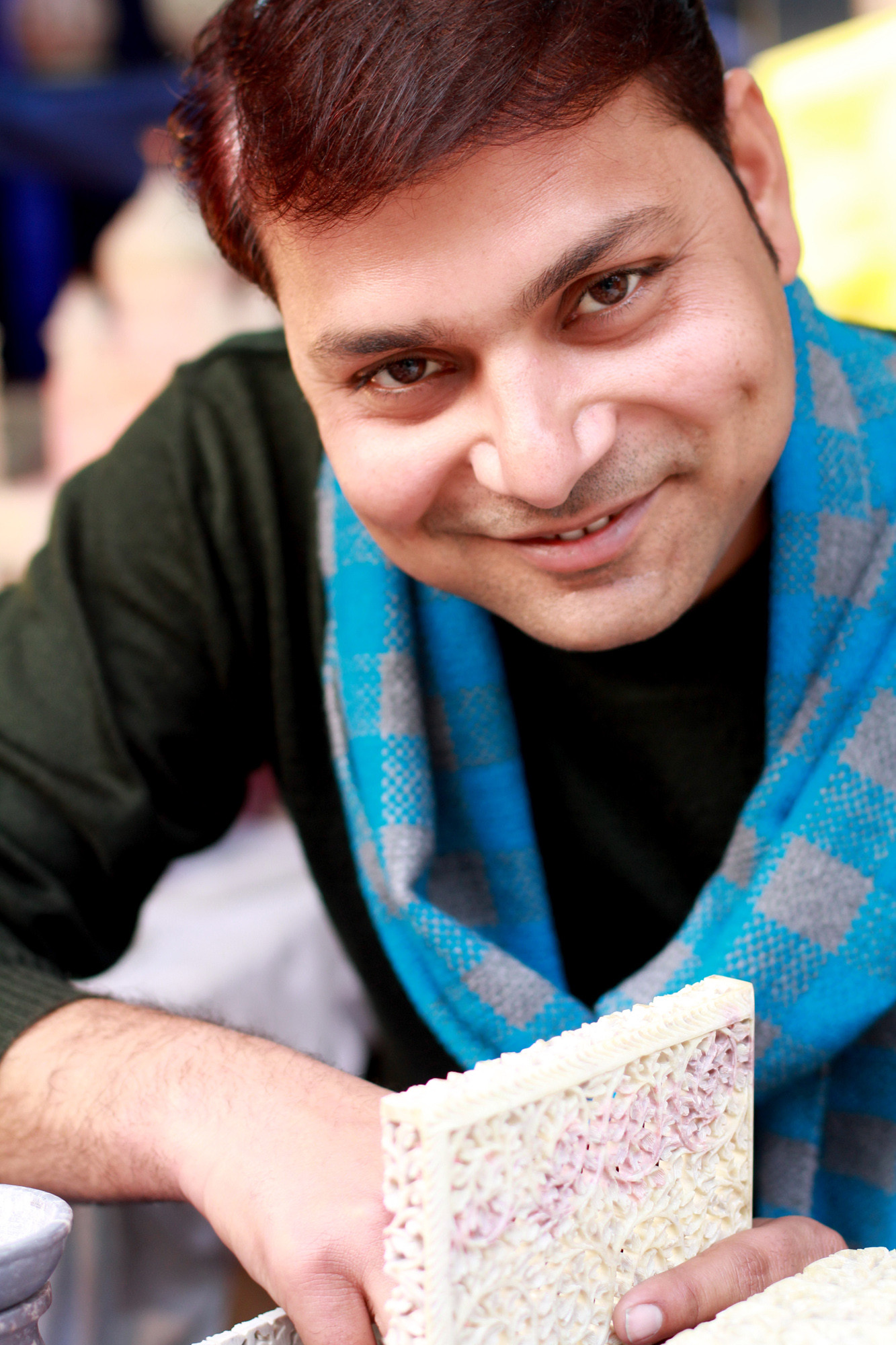 Artisan Organization: Narendra Kumar
Country: India
"Hello friends, I'm Narender from the majestic city of Agra, host to the world's monument of love, the Taj Mahal. I belong to a very humble family and grew up with a lot of financial constraints, but that never deterred me from achieving my dream of becoming a crafts person. I inherited this exquisite ancient style of crafts from my family. My forefathers were soapstone artisans, and this tradition continues in my family.

"I grew up amongst the artisans in my neighborhood. I was always so fascinated by the richness and intricacy of their jali openwork and how they would transform a block of stone into a majestic piece of art. Slowly I learned the art. The basic artistry of soapstone carving I learned from my family, but I would surely like to give credit to my guru, Pandit Narpat Lal, who taught me so much and I will always be indebted to him.

"I have always been very curious to learn new designs, and that's what my friends usually recognize in me. It spurs me on to learn new things, which is perhaps what has gotten me where I am today.

"In 1998 I took a loan to participate in an exhibition organized by the Indian government. This was my first venture to go out and showcase my work. But luck did not favor me, and all my products were broken during the transit from my home town to Delhi! I lost approximately 150000 INR. I became a debtor at the age of 18 and since my family wasn't doing well financially, I did not get much help. I started working with an NGO with a monthly salary of 1500 INR (15$). I also started participating in small exhibitions and this is how I paid off my loan.

"It is a very unfortunate reality, but craftspeople like me and many others get a very meager amount for our tireless work while big exporters make a huge profit. But these days there are more exhibitions being organized to help genuine craftspeople, and we get our dues as well as a chance to interact directly with customers.

"That's why NOVICA is a good platform for us to exhibit our art. I am very happy to be associated with Novica, and I hope this association will be a lasting one.

"I would like to create a big artisan group in which we can all work together and be able to supply in bulk. My favorite type of work is traditional Mughal jali openwork, which is also the most challenging for me.

"In 2004, the Craft Council of India, the Indian government and the British council sent me to London's City and Guilds Art School to be trained in advanced power tools and technology for stone crafts, where I was taught by Mr. Hamish Horsley. Once back home, the Craft Council of India organized five workshops for me to teach this technology all over the India, with 30 artisans in each workshop." "