Our GlobeIn Premium Wrap
Hand wrapped with love, each gift comes with its own regional pattern, giving your gifts an international flair.
Premium gift wrap – $5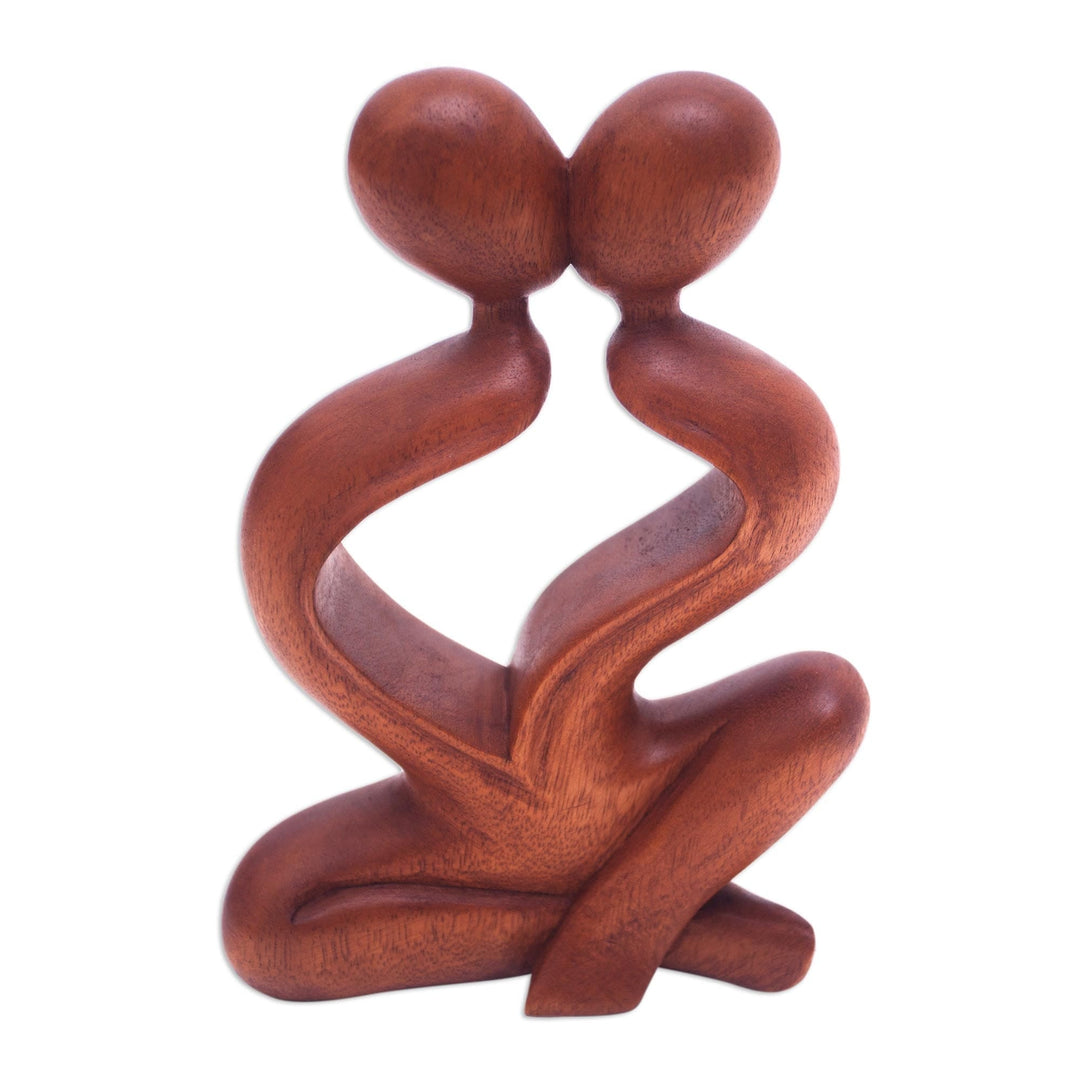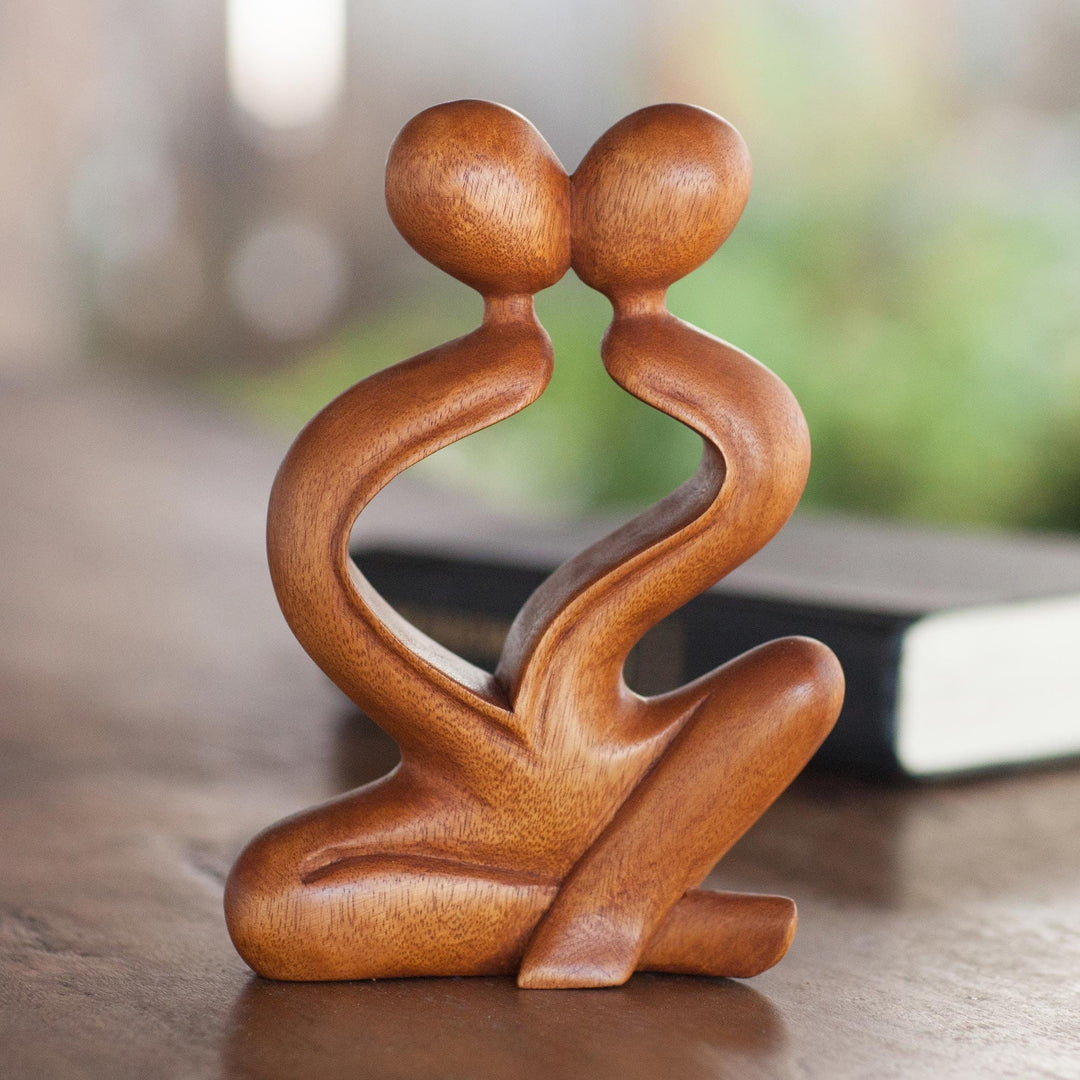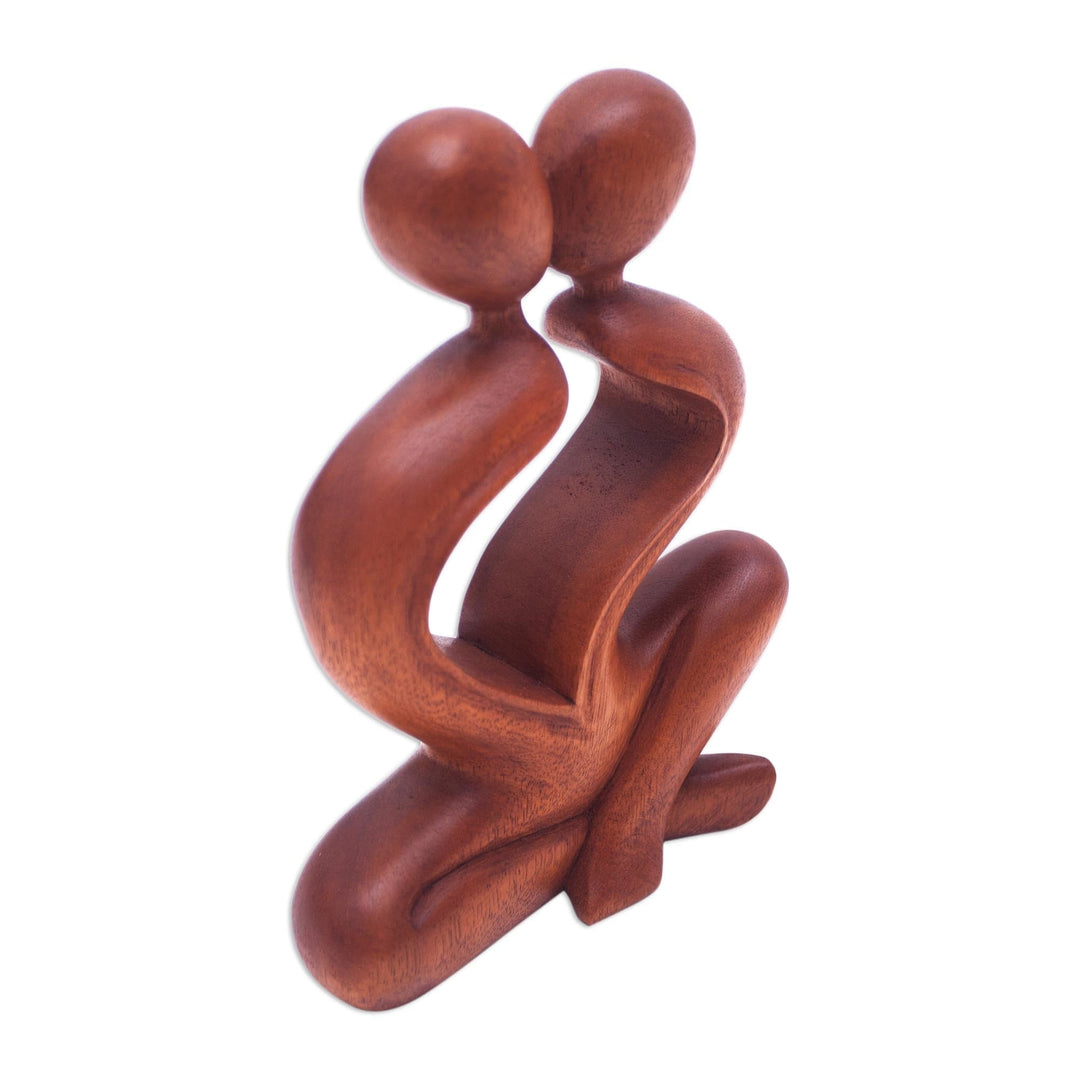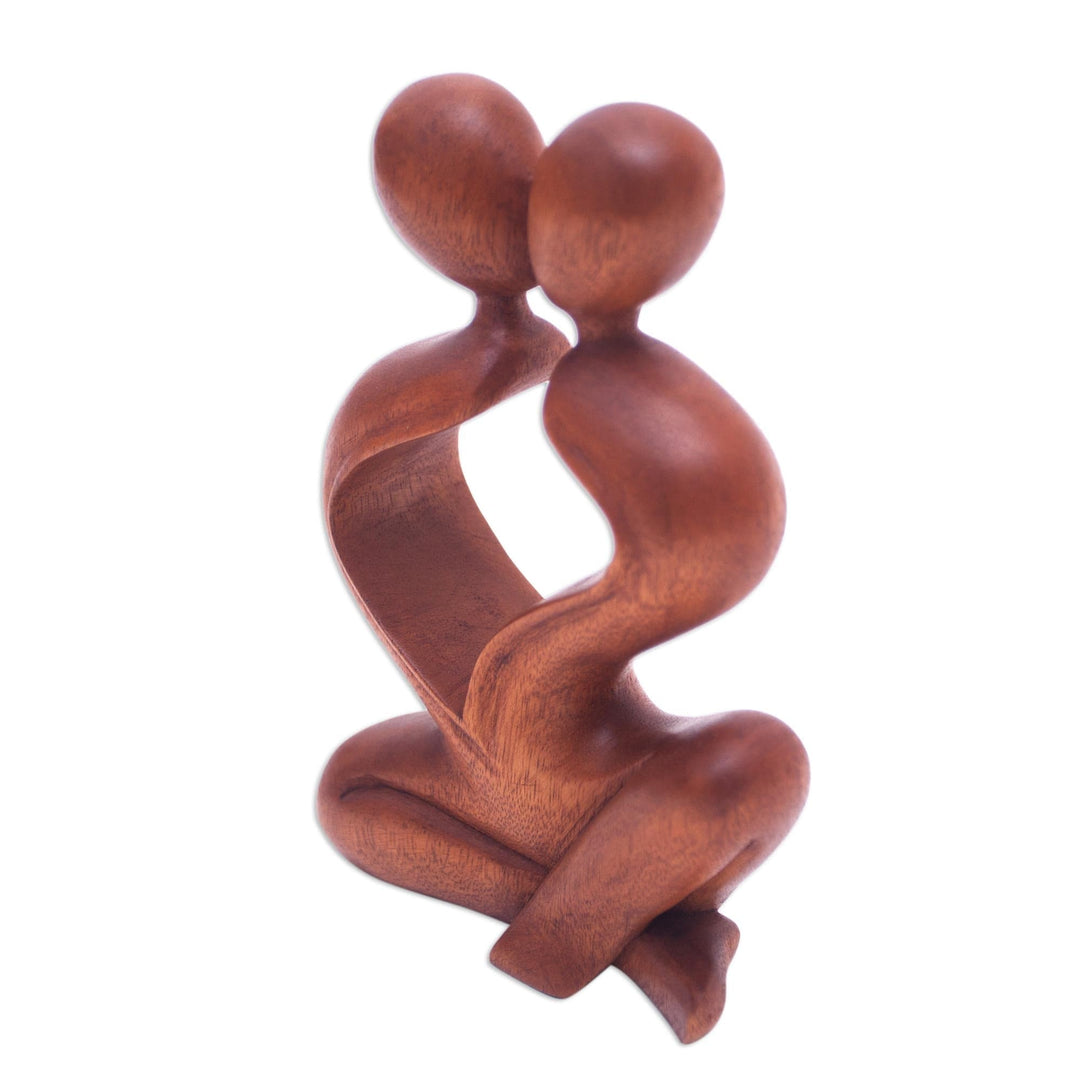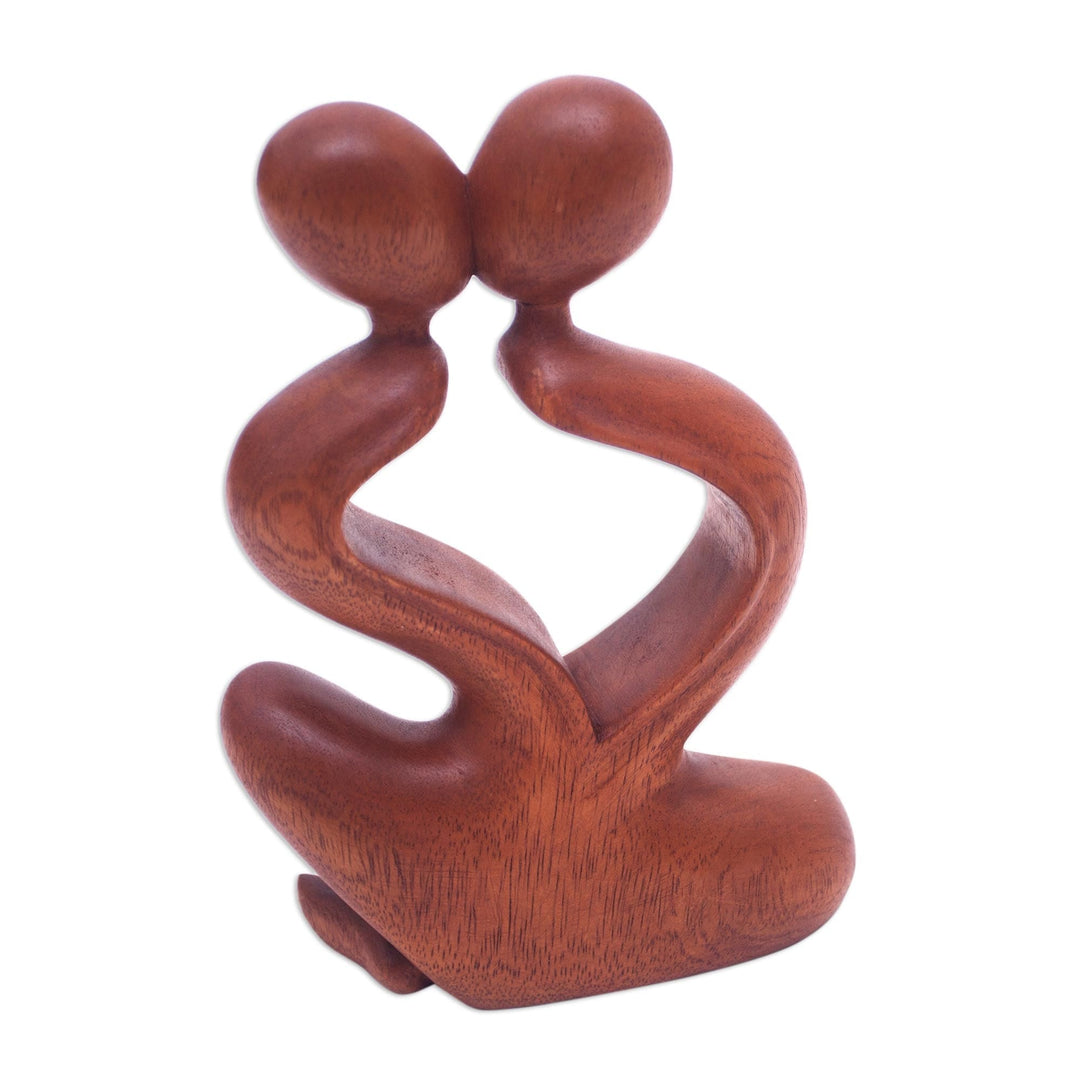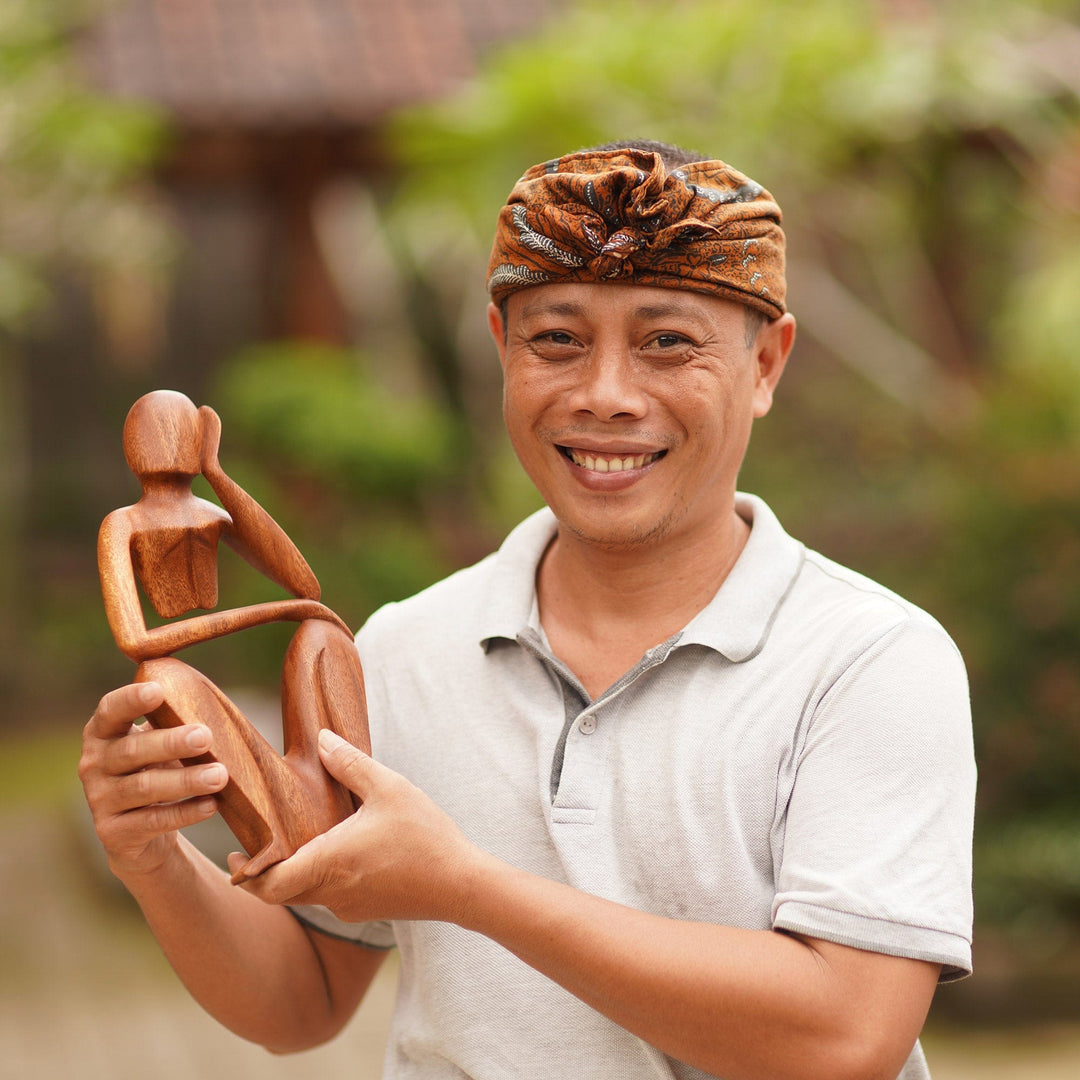 Romantic Wood Sculpture - Heartfelt Kiss
$49.00
$0.00
Available Premium Gift Wrap
You can optionally add Premium Gift Wrap into cart.
Learn more >
Overview
Description
Seated face to face, a couple kisses; their sinuous bodies suggest one shared heart. Made Wirata presents the force of the lovers' passion in suar wood.
Suar wood
0.32 lbs
7.8 inches H x 5.3 inches W x 2.4 inches D
THE STORY BEHIND THE PRODUCT
Artisan Organization: Made Wirata
Country: Indonesia
Latest Update

"I joined Novica in 2001, introduced by a friend. Since then, I have succeeded step by step in achieving my dreams. Made a house for my little family, sent the kids to school and bought a motorbike.

"Before joining Novica I worked at home making sculptures. Then I marketed my work in art shops around my house. However, the results were insufficient to meet my family's needs, because of uncertain sales and unstable financial conditions. Thanks to Novica, my products are seen by customers and my sales are increasing yearly. Joining Novica 20 years ago was my best decision. How can a small sculptor like me receive a regular income, when usually a sculptor's life is swayed by uncertainty? Now I can even set aside my income little by little to realize the simple house my family dreams of.

"Since joining Novica I have been able to employ people around me and my close friends. I actively produce new designs and maintain production by employing people around me. I have helped the economy of the people around me, both friends and neighbors. Their economic dependence on my sales now makes me even more productive and creative in my work. They are not only friends to me, but also partners in achieving my success with Novica.

"During my time at Novica, I have never won an award but I have often been in the top 10 artisans. I am very grateful for that. Since joining Novica, my sales have increased every year. I want to say thank you to Novica for helping me market my crafts. Not only for the income I receive, but for the positive reviews left by customers who enjoy my work -- this also becomes my enthusiasm and motivation to be more productive. I am also grateful for Novica's guidance in managing my business. I hope that Novica can continue providing microcredit to artisans like me, helping us with capital to produce more inventory and to create new designs."

Original Artist Story

Born on February 21st, 1978 in Gianyar, Made Wirata is a carver of natural talent. Gianyar is renowned producing famous Balinese artist and artisans, and Wirata's family has been dedicated to this art for generations.

Wirata first learned to carve from his father, who specialized in a particular style of carving locally known as sri bunga as well as keris - a traditional dagger. When he finished elementary school, he apprenticed with his uncle, who taught him to carve traditional images. In 1993, his interest in art lead him to learn from a cousin how the carving of modern statuettes. Wirata began to sell his work in order to sustain his studies and now several galleries in Bali are collecting his creations."