Our GlobeIn Premium Wrap
Hand wrapped with love, each gift comes with its own regional pattern, giving your gifts an international flair.
Premium gift wrap – $5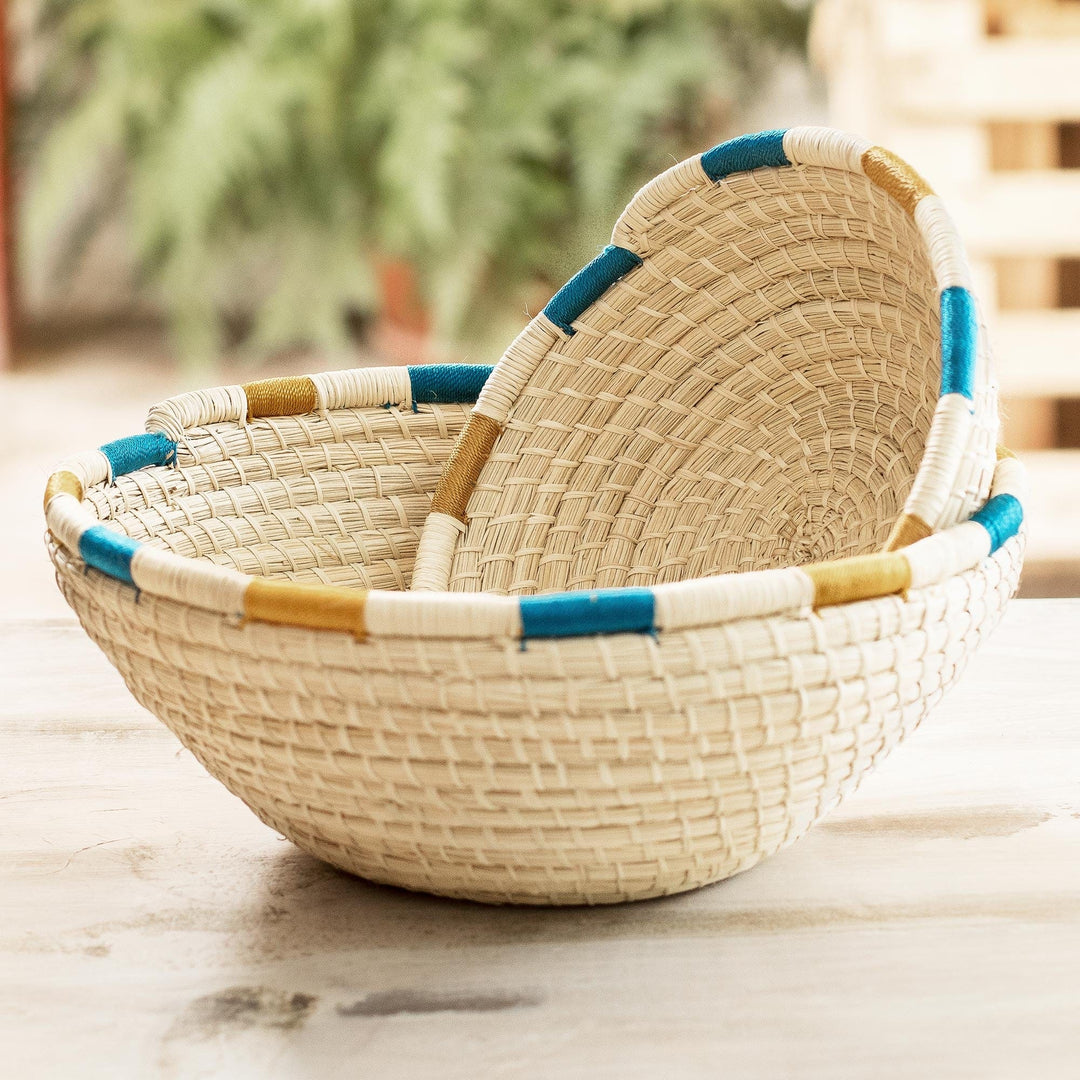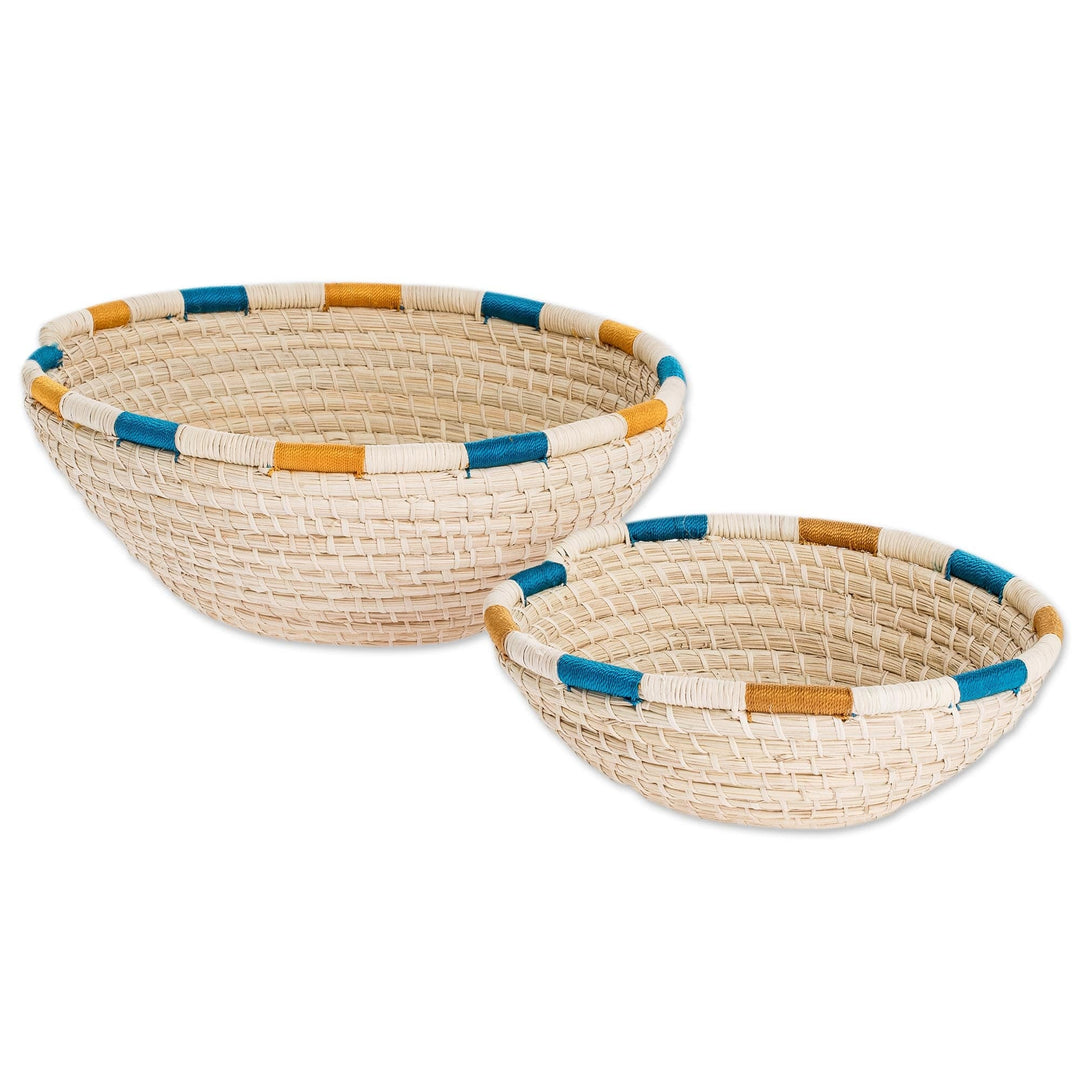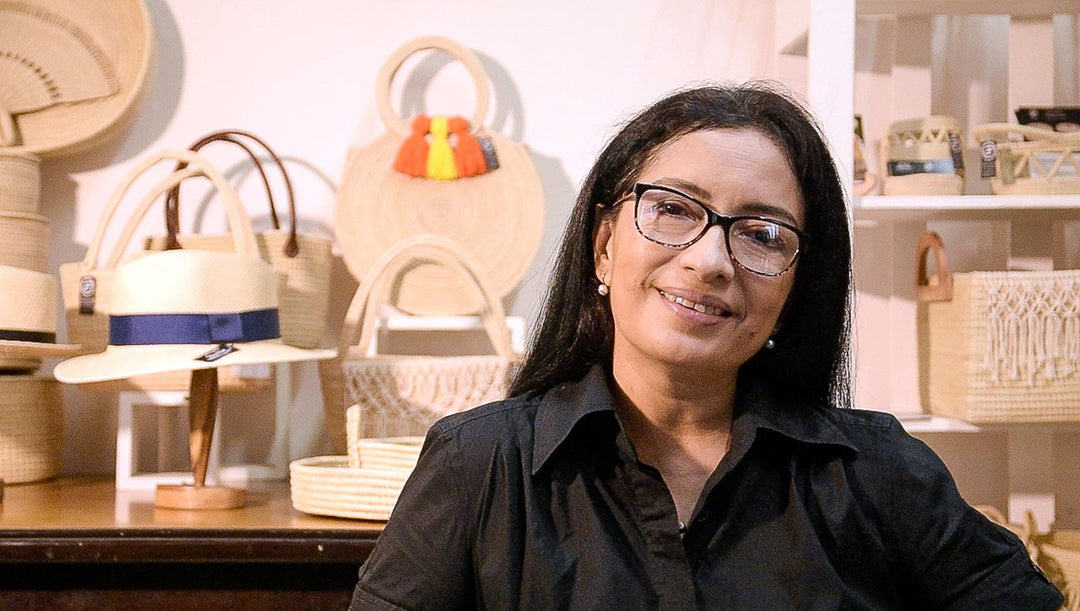 Natural Palm Fiber Coiled Baskets from Nicaragua (Pair) - Coiled Accents
$86.00
Guest price
$68.80
Member price
Available Premium Gift Wrap
You can optionally add Premium Gift Wrap into cart.
Learn more >
Overview
Description
As humankind's oldest handicrafts, baskets tell us a lot about the environment from which they come. This pair of small table baskets are coiled from yagua palm fiber, adorned with tightly wrapped cotton cords around the borders. They are the carefully crafted by Maria Isabel Montoya of Nicaragua.
Yagua palm fiber
0.22 lbs
Largest Piece: 3.9 inches H x 8.3 inches Diam.
Smallest Piece: 2.8 inches H x 6.3 inches Diam.
THE STORY BEHIND THE PRODUCT
Artisan Organization: Shuja Ahmed
Country: India
"I come from the beautiful city of Srinagar in Kashmir, and growing up in this mesmerizing city has had a great influence in my life. The city of Srinagar is replete with a rich heritage of traditional crafts - it is impossible to miss the beauty and grace of each and every craft that comes from our state.

"Textile is one such craft. For many decades, centuries even, weaving has been an integral part in the lives of the people of Kashmir. The luxurious blend of materials and traditional designs has been coveted by many people from all over the world.

"My father in his time was one of the best weavers and it is from him that I learned the art of weaving. The precision and quality that he believed in has been ingrained in my mind. So it was natural that I follow suit and today, with a committed team of weavers, I have been able to make a mark for myself in a small way.

"I'm a very committed person and I learned it from my father. He always told me, no matter how good you are at what you do, it is of no good if you are not committed to your work.

"What I love most about my work is that I have the liberty to create my own ideas without any constrictions, and this freedom to use my own free mind is what inspires me to do more and more. Having said that, it takes a lot of hard work and dedication to sustain the quality that you have achieved and continue delivering the best. This is when I remember my father's advice – stay committed!! I think the rest falls in the right place.

"I have been in this craft for more than 20 years and it feels great to be able to do what you love. I have a small team and I am always sharing with them what I have learned from my father. We all work together to create beautiful pieces.

"Nature also inspires me a great deal, apart from our traditional designs and motifs. I try and create or add new elements to our traditional motifs and designs and I have received good feedback from my customers. I am sure Novica's customers will also appreciate our creations.

"I want to make a mark for myself at a global level, and I hope my association with Novica will help me in achieving my goal.""