Our GlobeIn Premium Wrap
Hand wrapped with love, each gift comes with its own regional pattern, giving your gifts an international flair.
Premium gift wrap – $5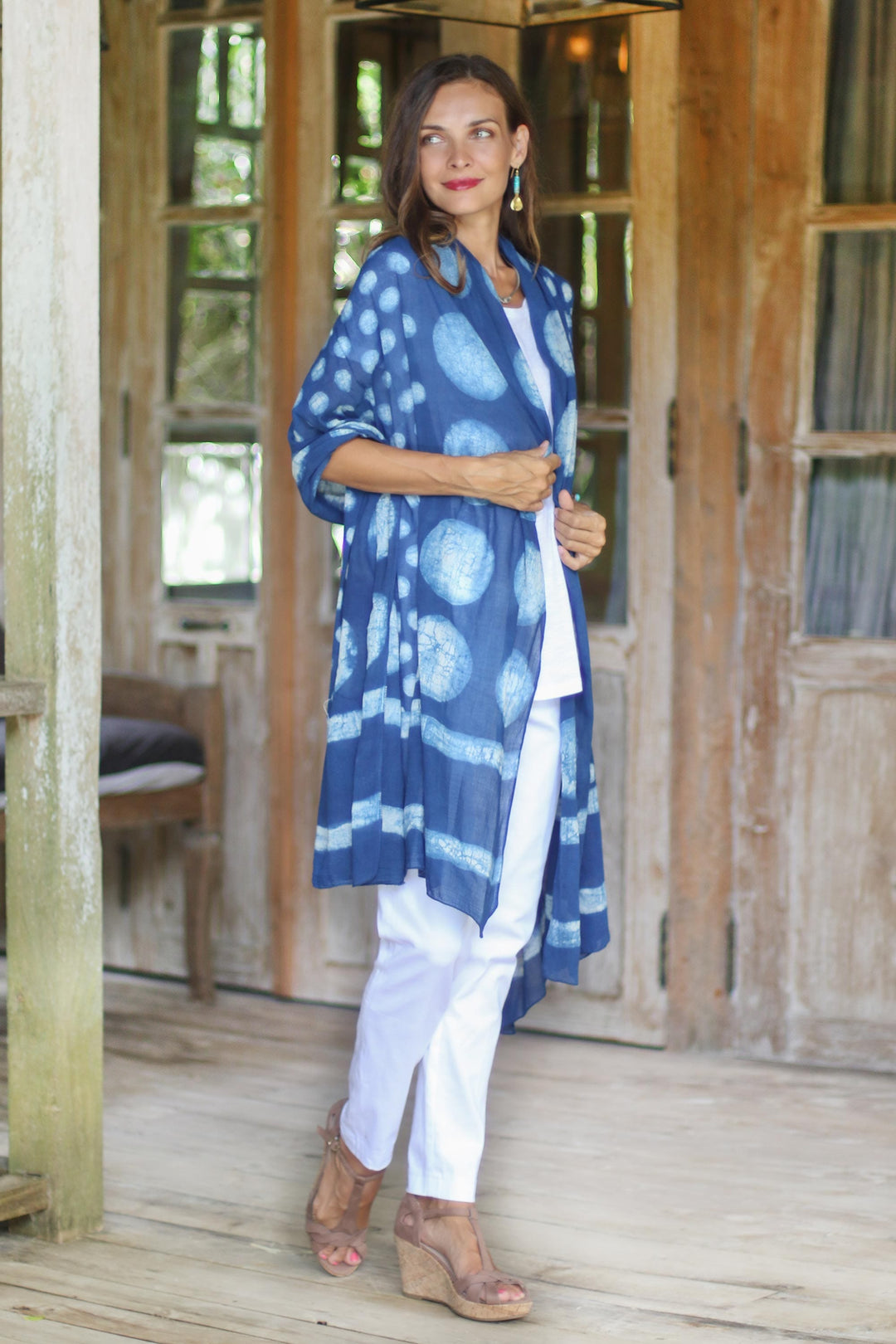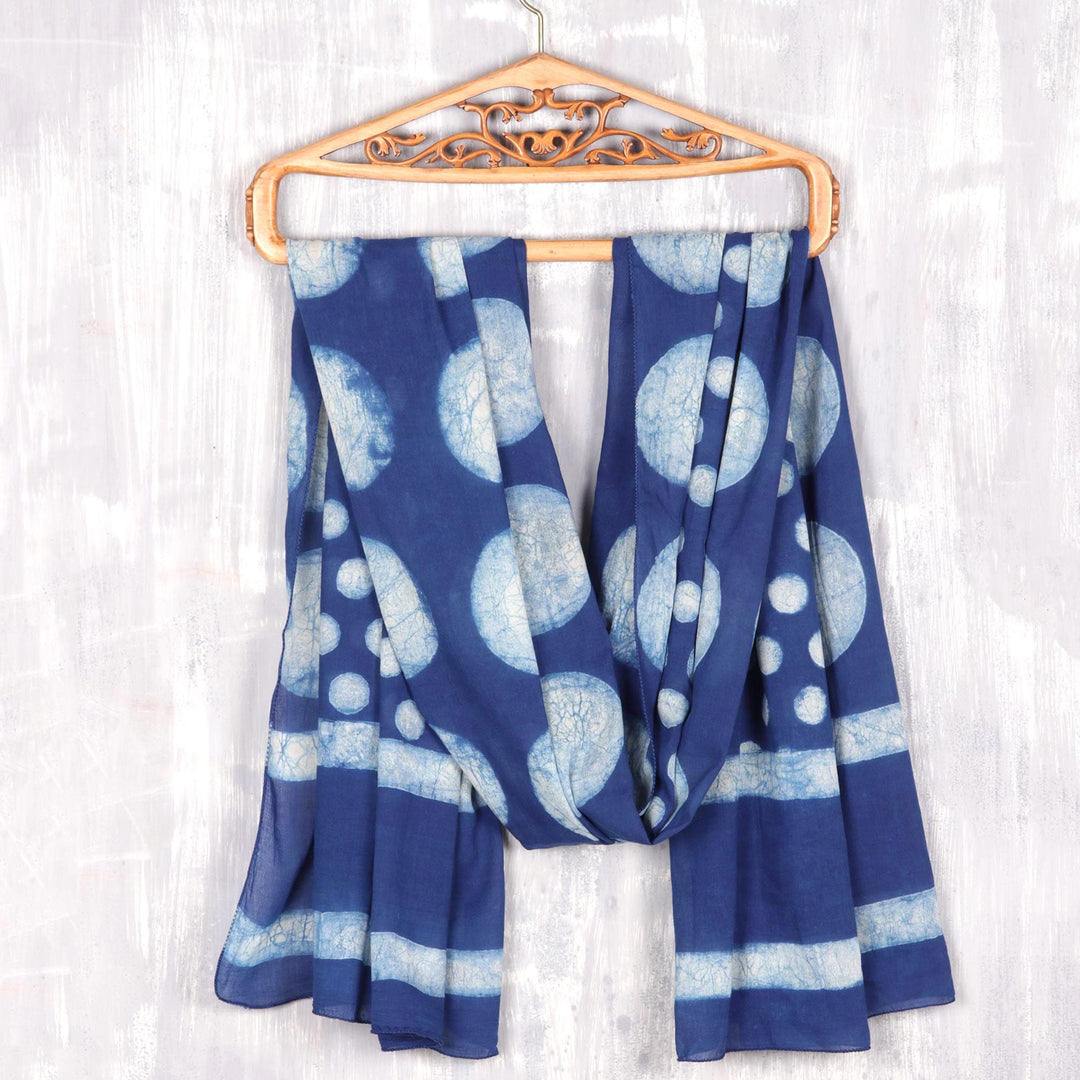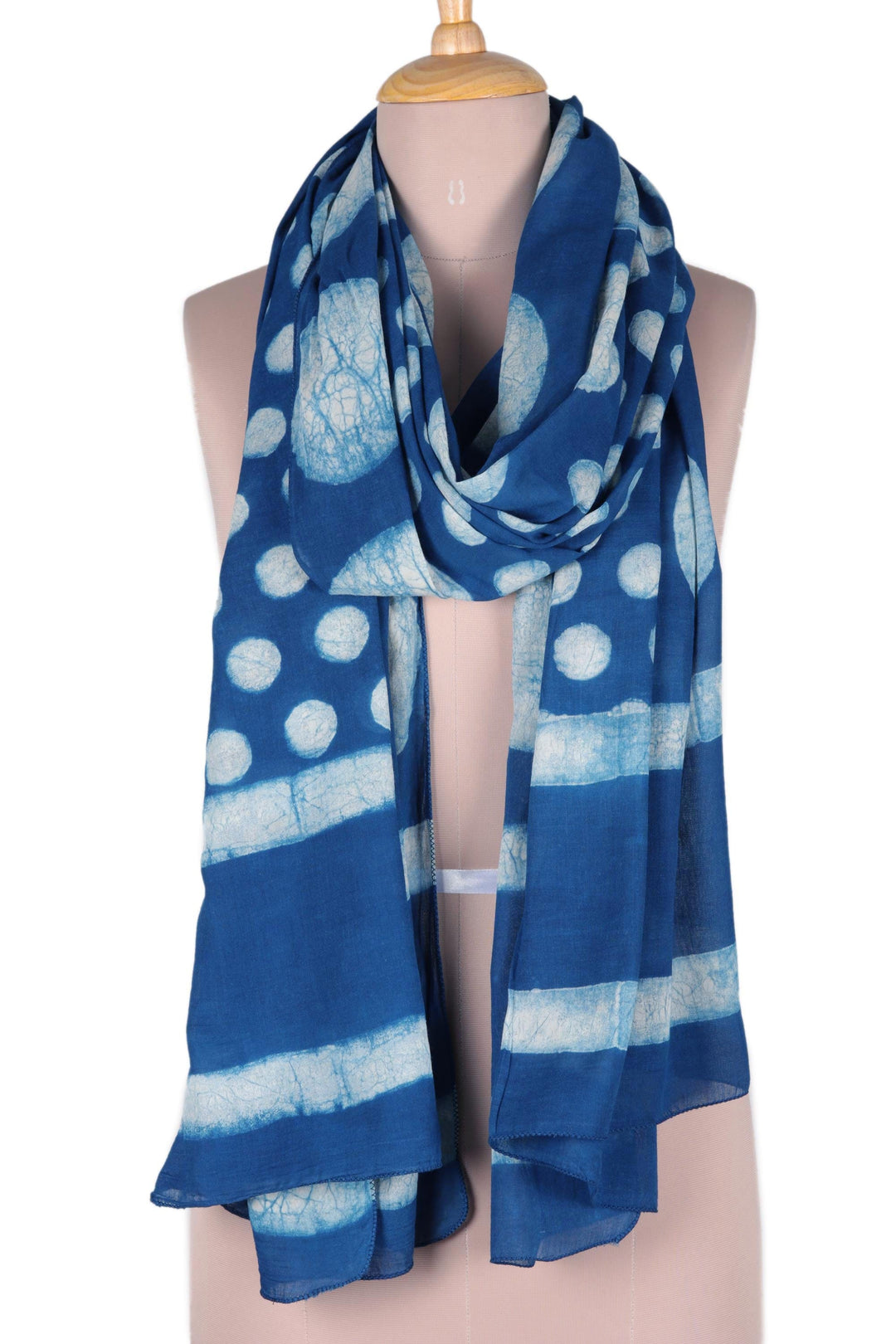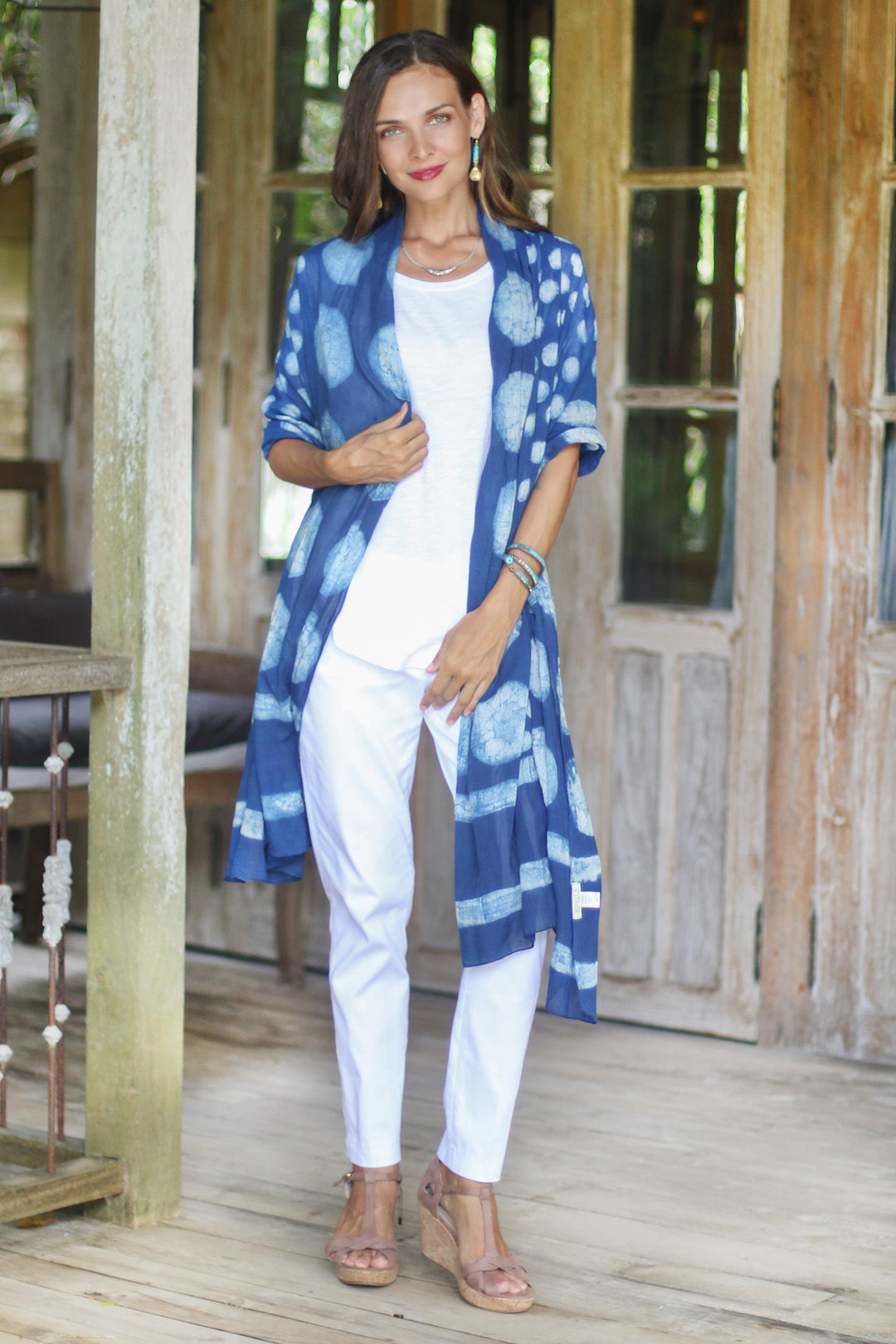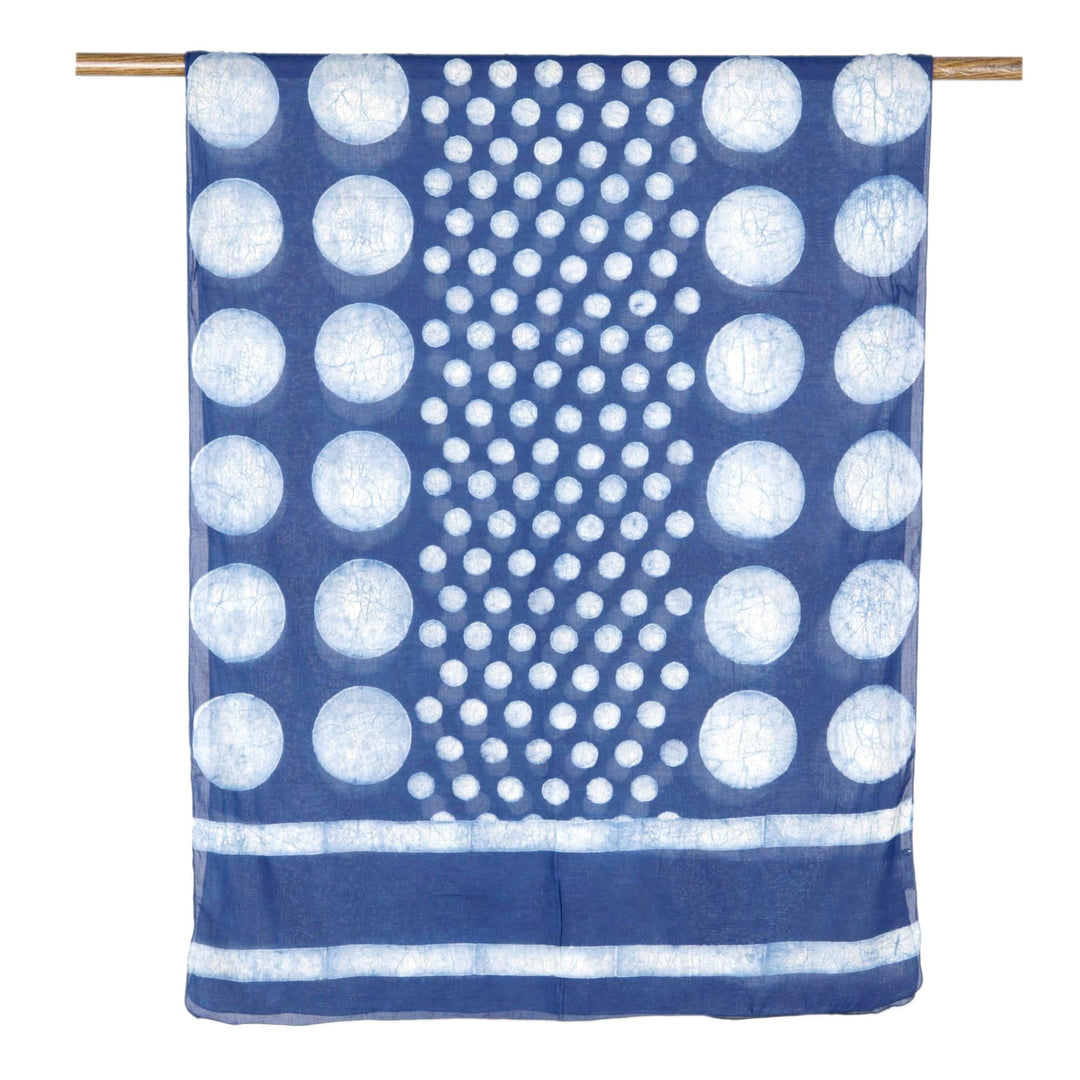 Moon Motif Block-Printed Cotton Shawl - Indigo Bubbles
$30.00
Guest price
$24.00
Member price
Available Premium Gift Wrap
You can optionally add Premium Gift Wrap into cart.
Learn more >
Overview
Description
In indigo and snow white, lively circle motifs and stripes decorate this luxurious shawl from India. Aftab designs and crafts this artisanal cotton shawl, which is decorated using the block-printing method. The motifs are hand-carved into wood blocks that are used to stamp the fabric.
100% cotton
0.12 lbs
91 inches L x 34.5 inches W
THE STORY BEHIND THE PRODUCT
Artisan Organization: Aftab
Country: India
"I'm Aftab, from India's' 'Pink City,' Jaipur. I am a very hardworking and honest person of strong determination.

"I come from a small village in Uttar Pradesh. Since my childhood days, I have been amazed by the beauty of hand block print patterns. My father does amazing hand block printing and I grew up watching this art in the back yard of our house. As I grew older, my father taught me these techniques. With observation and practice, I learned this craft.

"Once I mastered it, I came to Jaipur and joined an art and handicraft workshop, established in 1974, and it has grown in magnitude and experience.

"I am a part of a team of hand-block printers. We all work together to achieve our goal of making beautiful designs. We all have our own part in the process. At times there are situations and moments that are difficult, especially when it comes to the weather. But still we manage to achieve our dreams.

"We work as a family that strives toward attaining our goals with proficiency and dedication, and we keep client satisfaction as our utmost priority. We believe that long-term success requires complete commitment to performance and productivity with a willingness to embrace new ideas and learn continuously. We have participated in many international and national fairs, such as WHO'S NEXT, IIGF and VASTRA.

"We generally use wooden blocks carved with the desired designs, which are then used for printing with dyes. I am very enthusiastic about my work. When I was with my family, I taught my younger brother the art of hand block printing. Now I also teach my co workers — whoever is keen on learning this art.

"I am grateful for the owners of this workshop. They have allowed me to exhibit my talent for a community of art lovers. My dream is to start my own workshop someday, where I can teach many people who love this art, thus preserving it.""