Our GlobeIn Premium Wrap
Hand wrapped with love, each gift comes with its own regional pattern, giving your gifts an international flair.
Premium gift wrap – $5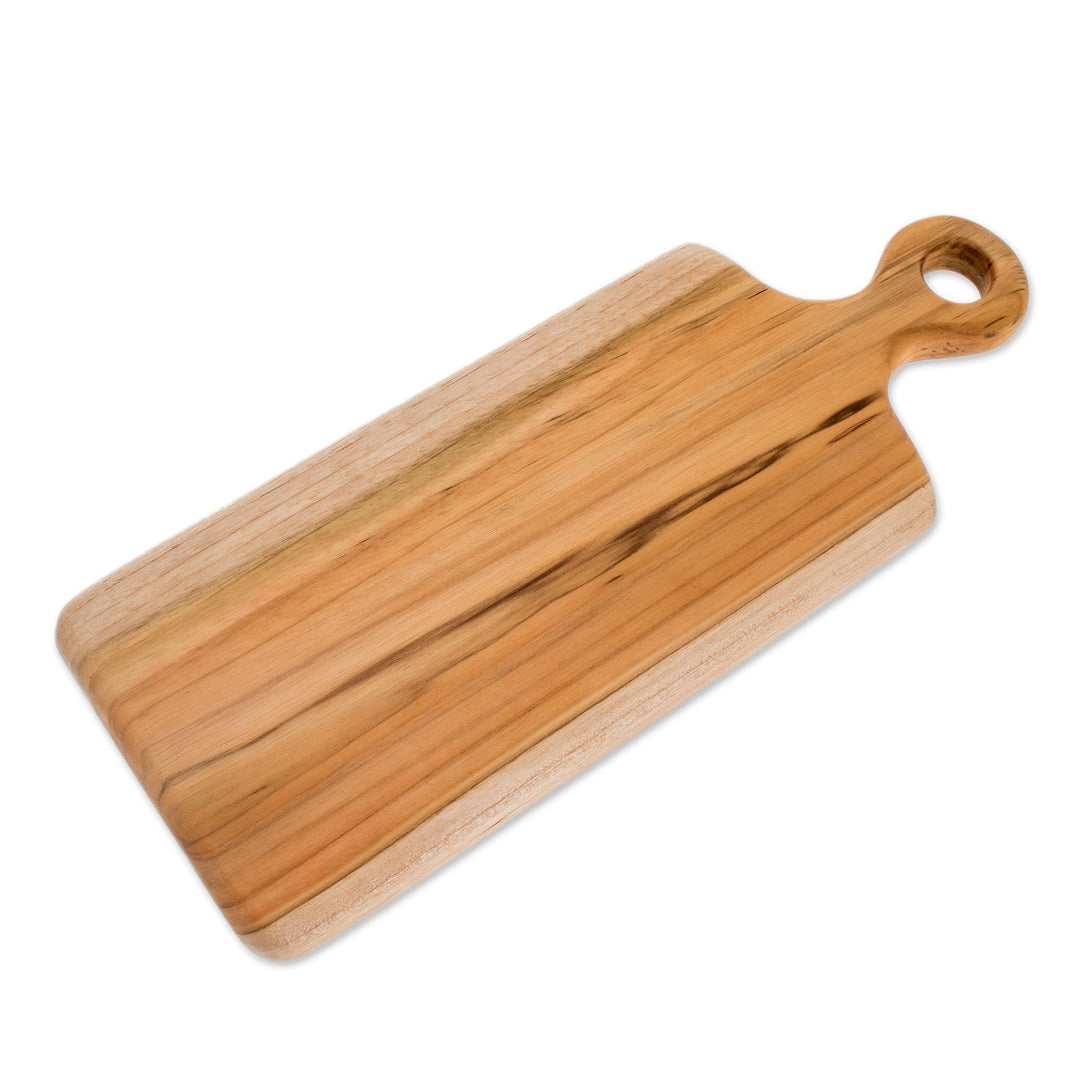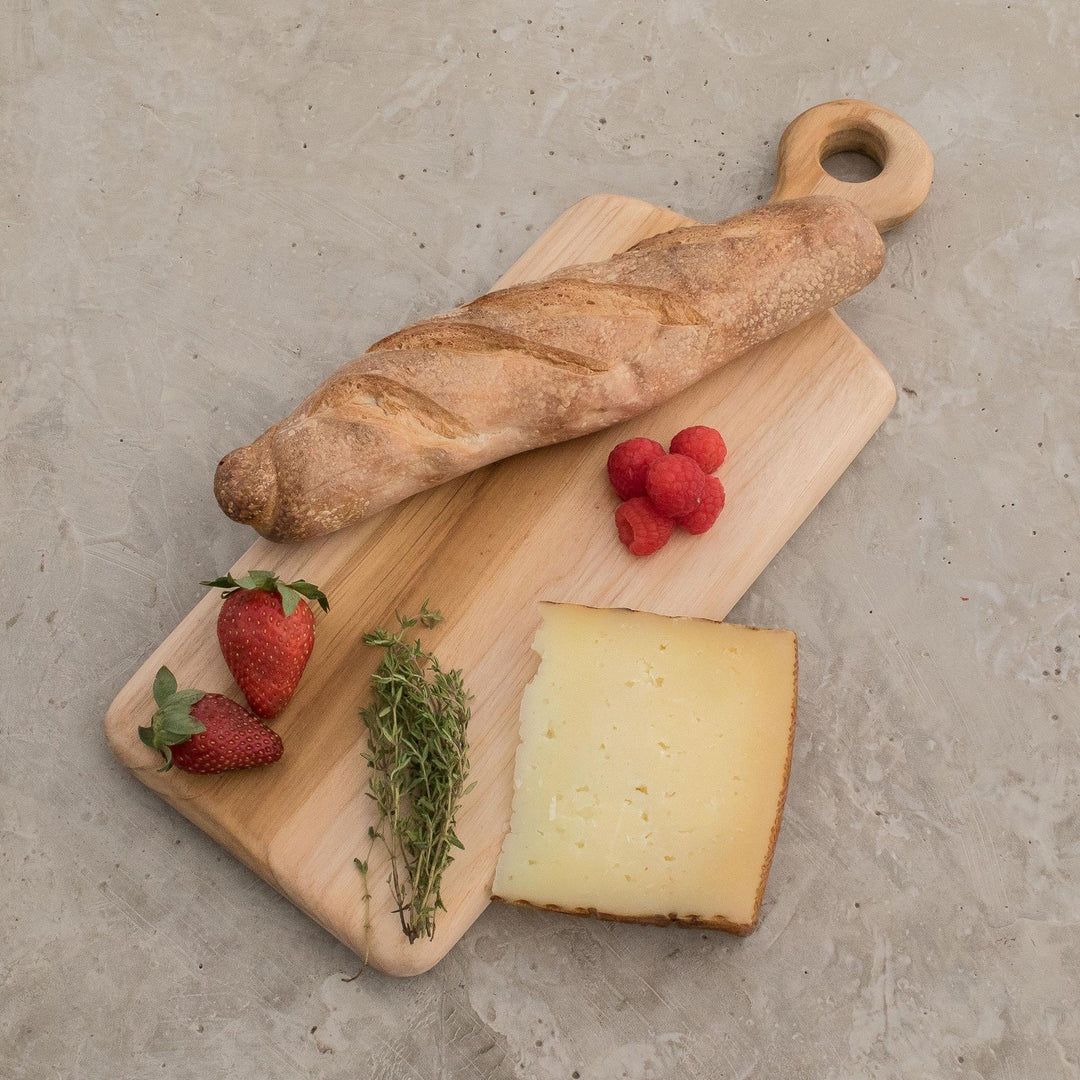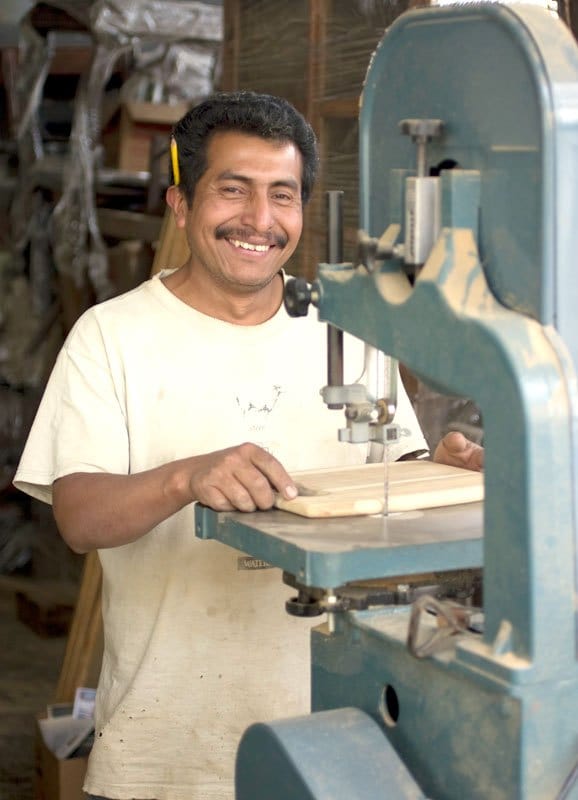 Handmade Teak Wood Cutting Board from Guatemala (15 in.) - Morning Baguette
$54.00
Guest price
$43.20
Member price
Overview
Description
Designed by Teo Hernandez, this cutting board will make a simple, yet wonderful addition to your kitchen. The 15-inch board is hand-carved from a single piece of teak wood, displaying a rich natural grain. A handle with a ring at the end allows it to be handled and stored easily.
Teak wood
0.59 lbs
15 inches L x 6 inches W x 0.8 inches D
THE STORY BEHIND THE PRODUCT
Artisan Organization: Teo Hernandez
Country: Central America
"I'm a serious, hardworking and responsible man born in Antigua in 1975. I recently got married and I can't wait to have children. I love to go for long walks, read, and play soccer so, as you can see, I'm just like any other man.

"I lead a workshop that specializes in Guatemalan handicrafts, but the story of how I got to do this is not what you'd expect…

"In 1995, my father was called to build this workshop, and I tagged along as a bricklayer's assistant working alongside family members. I loved the kind of work they were doing at the workshop and realized I wanted to work in wood carving rather than in construction. The workshop owner taught me all the basics and, with time and a lot of patience, I've developed my style and carve high-quality pieces. I feel very proud of what I have achieved considering I never had any formal training. Now not only am I designing, but I work with a team of talented woodcarvers and our main medium is teakwood.

"What I enjoy the most about the process is carving the wood – it's a good challenge to ensure it's always carved the same way to ensure high-quality work that will satisfy shoppers. I also enjoy designing new products — it's like the ideas fly from my mind and find a new home in the wood.

"I had polio when I was a boy, and it is truly a miracle that the good Lord healed me because I was about to lose my left leg, so this is the thing I am most grateful for in life.

"We are six children and most are dedicated to either construction or farming, as dad taught us. But I prefer to work in arts and crafts, though I do enjoy working in the fields depending on the time of the year.

"I love what I do, I have acquired considerable experience and it's rewarding to see people appreciate my work. We work with sustainable woods and everything we do is entirely done by hand. It is our way of preserving the environment.

"I think you offer a great opportunity to artisans like us because you help us reach people in different parts of the world and show them what we are capable of making, and our way of life. Every one of you can be sure that what you're holding in your hand is entirely crafted by hand with a lot of care and dedication. I would like to express my thanks to all of you for welcoming our culture and I hope that, through my story, you get a little idea of what life in Guatemala is like.""