Our GlobeIn Premium Wrap
Hand wrapped with love, each gift comes with its own regional pattern, giving your gifts an international flair.
Premium gift wrap – $5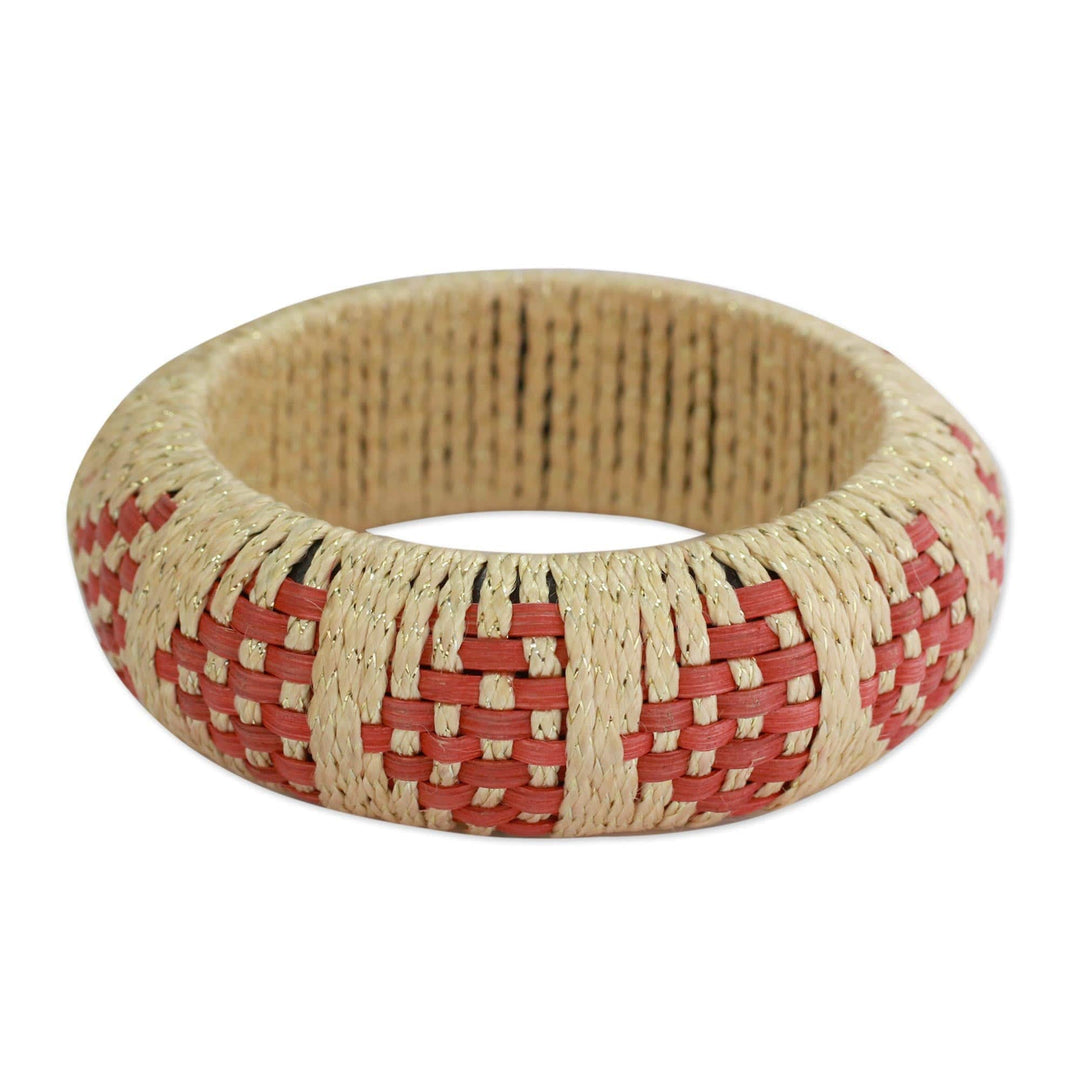 Handmade Rattan Bangle Bracelet - Ginger Arrows
$19.00
Guest price
$15.20
Member price
Available Premium Gift Wrap
You can optionally add Premium Gift Wrap into cart.
Learn more >
Overview
Description
Geometric motifs evoke arrows on a handcrafted bracelet. Designed by Kalyani Gupta, this beautiful bangle showcases the textures of woven rattan.
Polyester cord, rattan, plastic
0.94 oz
7.5 inches Inner Circ. x 1.6 inches W
THE STORY BEHIND THE PRODUCT
Artisan Organization: Kalyani Gupta
Country: India
"None of my family was involved in the jewelry arts, so getting into the craft world wasn't easy. I specialize in costume jewelry and only recently ventured into silver.

"I was born in Bhagalpur in Bihar. I received part of my education in Kolkata and the rest in Delhi. As a child, I was fascinated by the beautiful jewelry and colorful saris that Indian women wear, and would always fantasize about designing jewels.

"As I grew, I learned jewelry designing on my own. I have not taken any training courses and whatever I have learned is self-taught through the inspiration from different cultures and traditions. Designing for me is an art, which cannot be taught, but it is there within you.

"I work with a team of talented artisans and together we create exclusive pieces for all you special people. Most of the designs are my own creation, arising from our traditional jewelry fused with a modern touch.

"For many years, our family has been involved in social activities like environmentally friendly programs, and charity work for the aged and underprivileged. We contribute substantially to medical institutions for the poor and also to temple and religious projects. It always gives me comfort and a sense of satisfaction to be able to help others.""