Our GlobeIn Premium Wrap
Hand wrapped with love, each gift comes with its own regional pattern, giving your gifts an international flair.
Premium gift wrap – $5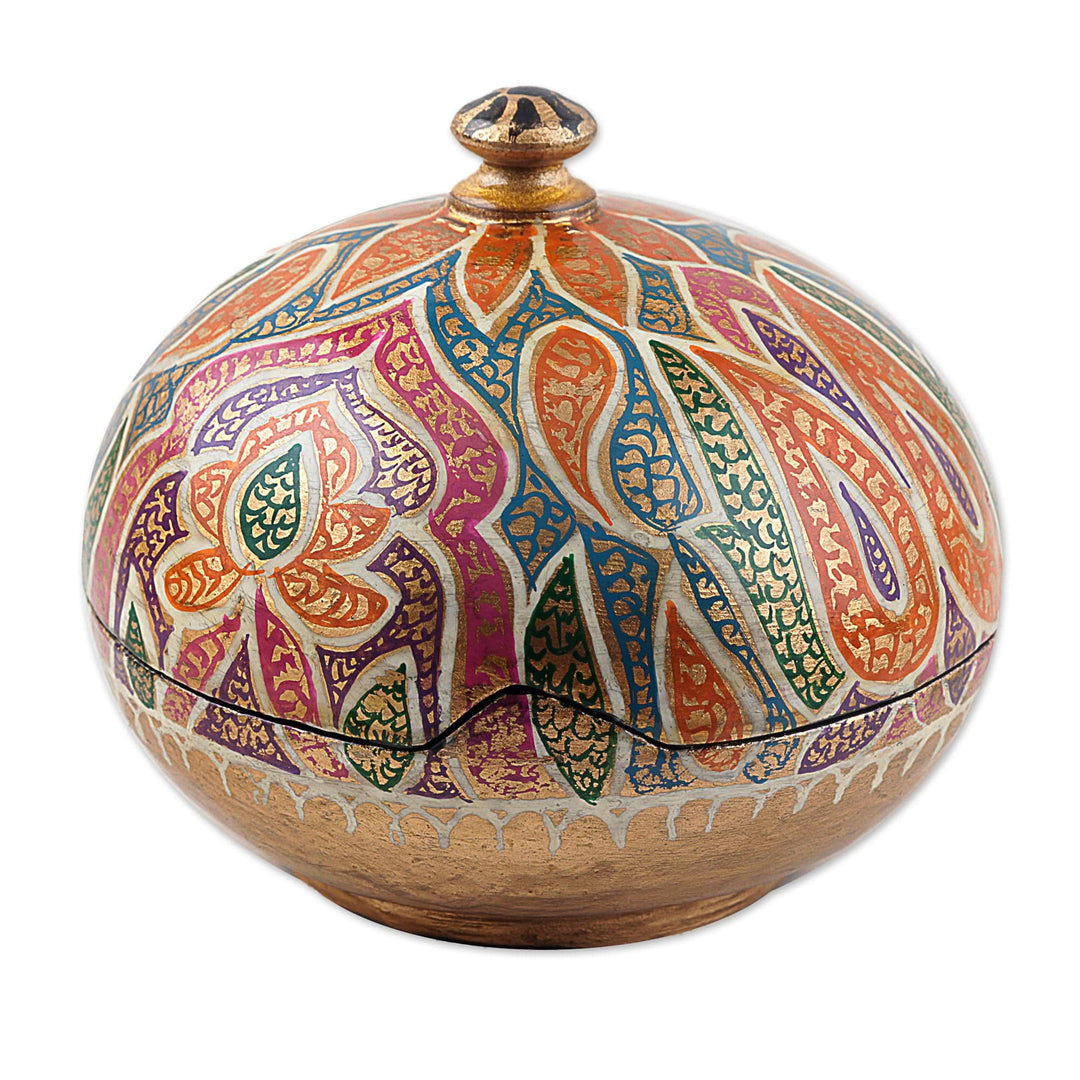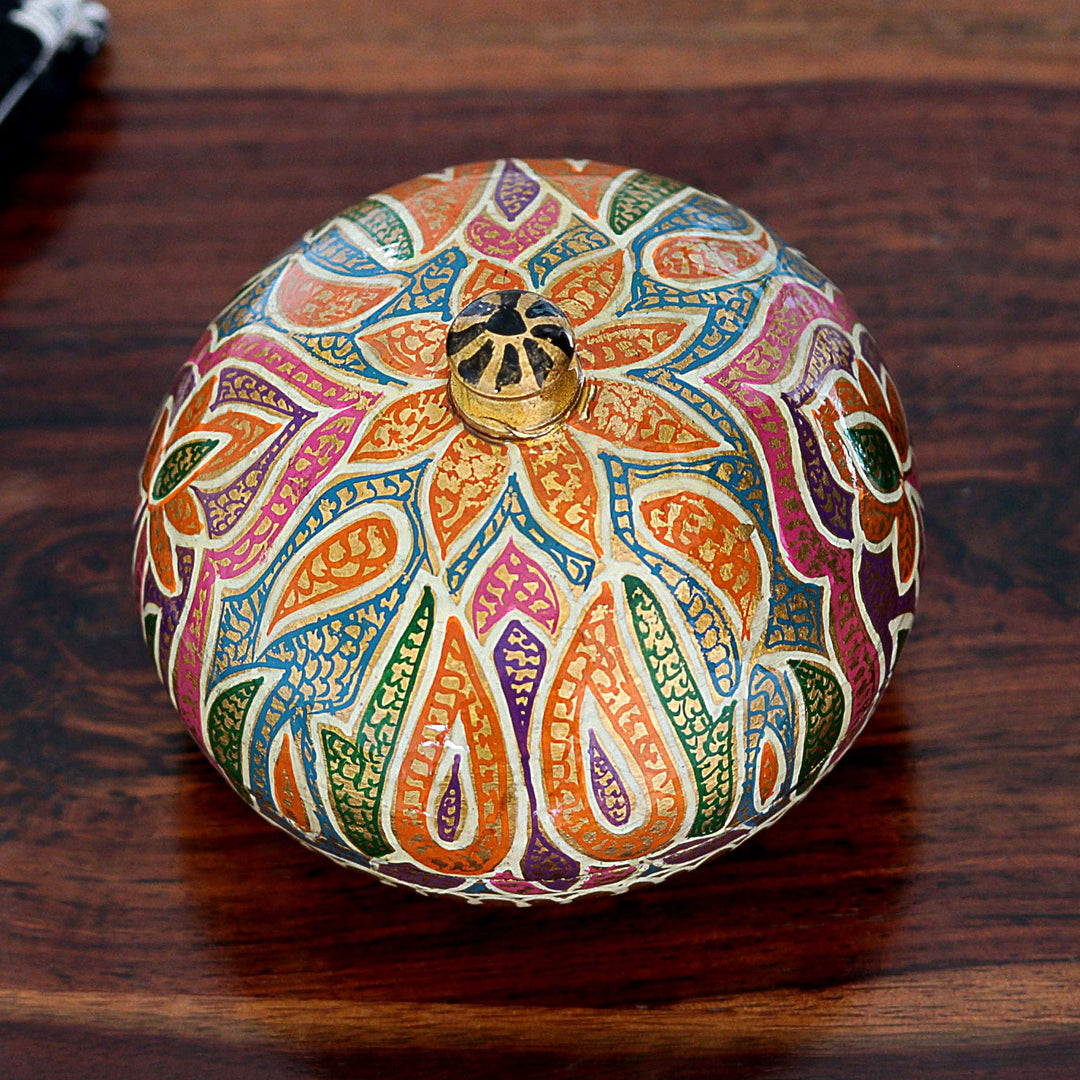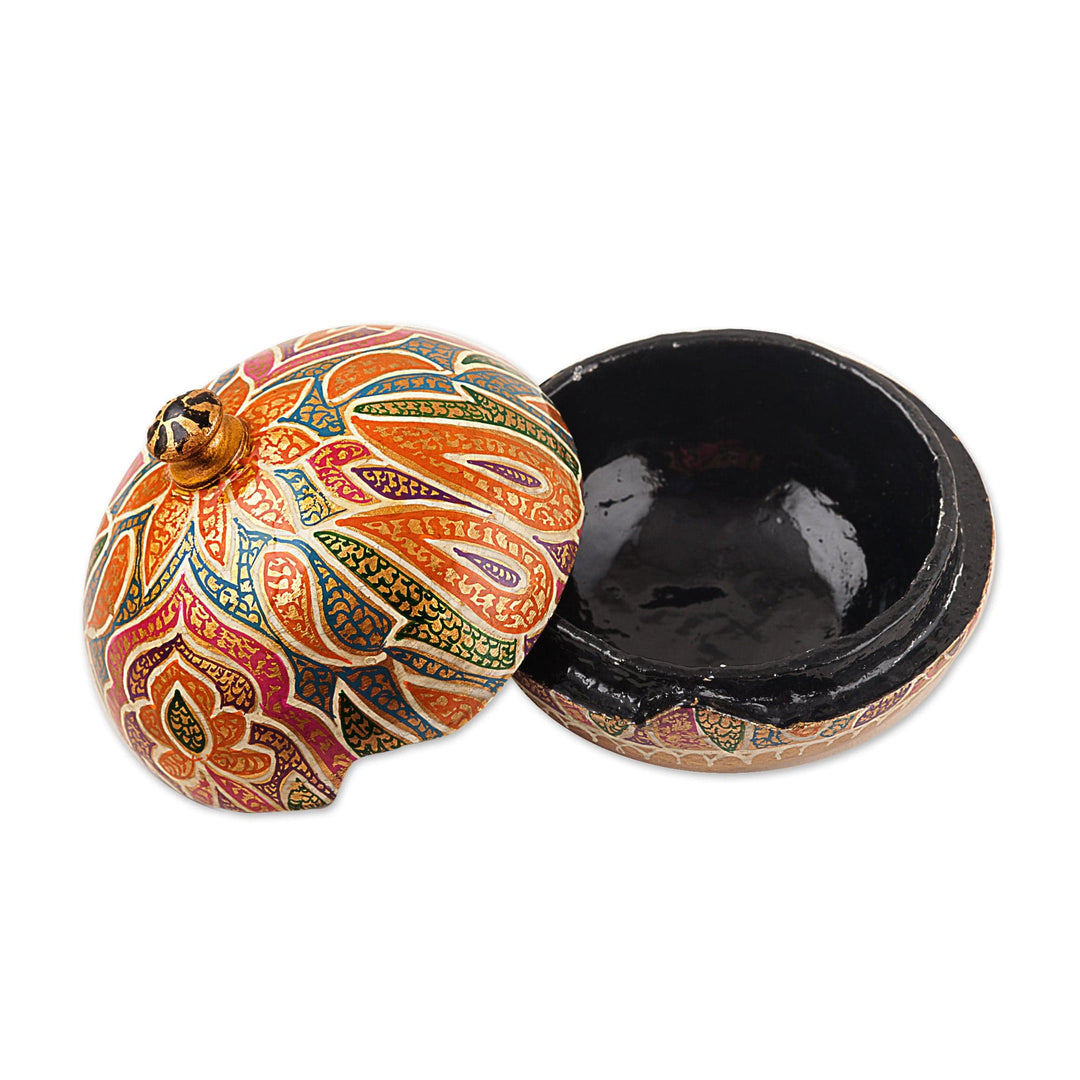 Handmade Papier Mache Lotus Motif Treasure Box - Lotus Palace
$43.00
Guest price
$34.40
Member price
Available Premium Gift Wrap
You can optionally add Premium Gift Wrap into cart.
Learn more >
Overview
Description
Shaped like a globe, this petite box is perfect for storing small personal treasures. Mohammad Hussain Baba follows in his father's footsteps as he crafts this delightful keepsake chest in papier mache. He pastes layers of paper on weeping willow wood, painting the base an opulent golden color and detailing abstracted lotus petals on the voluptuous lid. The inner surface is sleek black lacquer.
Weeping willow wood, papier mache
0.11 lbs
3.9 inches H x 4.5 inches Diam.
THE STORY BEHIND THE PRODUCT
Artisan Organization: Mohammad Hussain Baba
Country: India
"I was born in Kashmir in 1991. Those who know me well describe me as calm, hardworking, relaxed and caring.

"In Kashmir, papier mache is an ancestral art form and I've been attracted towards it since childhood. I realized that this craft is 450 years old and needs the attention of the young generation. My father taught me, and also my siblings and other artisans who came to collaborate with us.

"Learning anything needs practice and focus. Without practice and focusing, I don't believe it is possible to learn anything. I also believe there are no masters of a craft — we focus and learn new things every day.

"We use paper and wood. What I like best is working with colors, and I love creating new designs. I get inspiration from my father and grandfather, who both worked day and night to promote this ancestral art.

"More than 20 artisans — both men and women — now collaborate with us. The male members are the breadwinners of their families while the female artisans help support the household.

"There is an immense gratitude in doing something wonderful that not only helps yourself but also helps others. Together we want to promote our age-old art and infuse it with some new creativity.""