Our GlobeIn Premium Wrap
Hand wrapped with love, each gift comes with its own regional pattern, giving your gifts an international flair.
Premium gift wrap – $5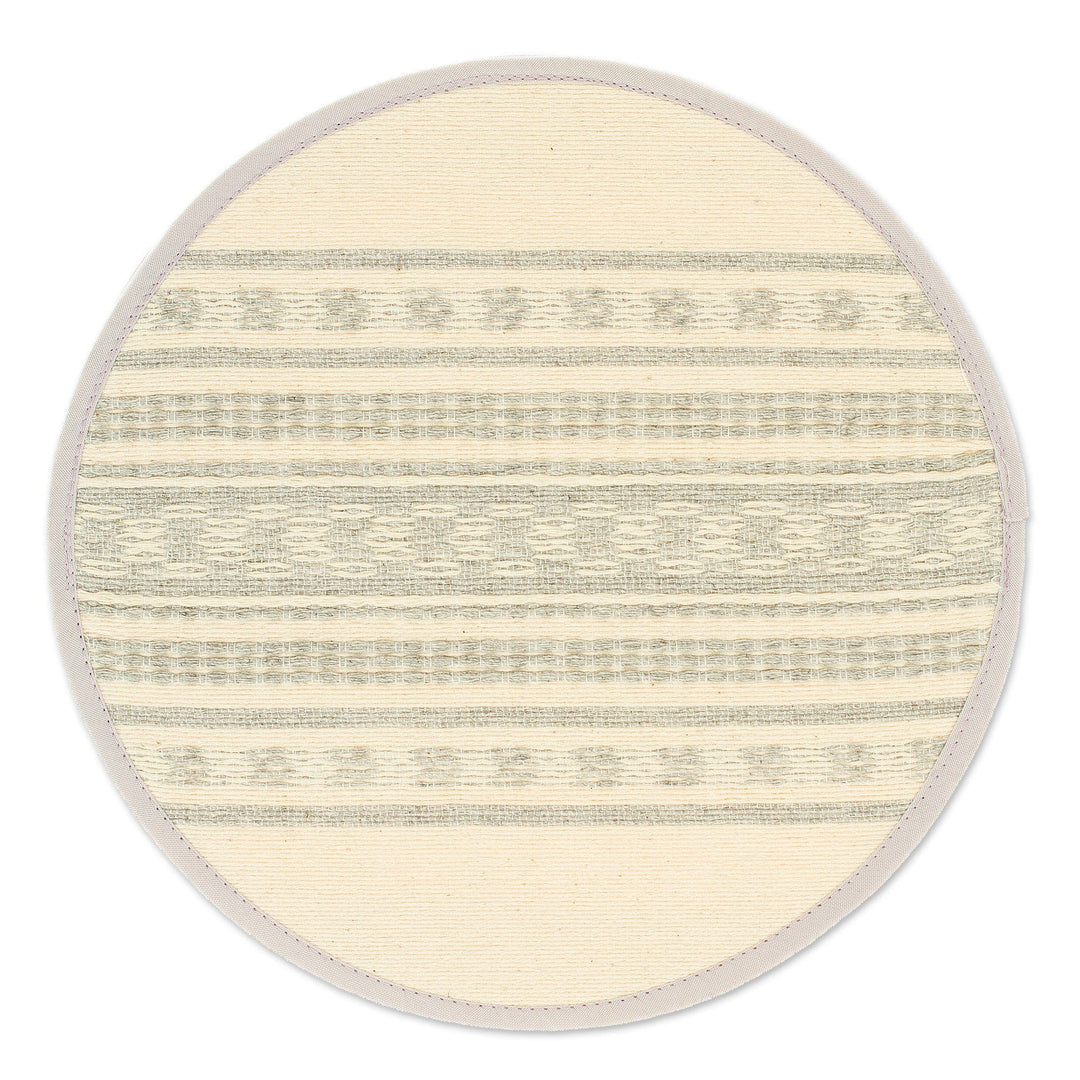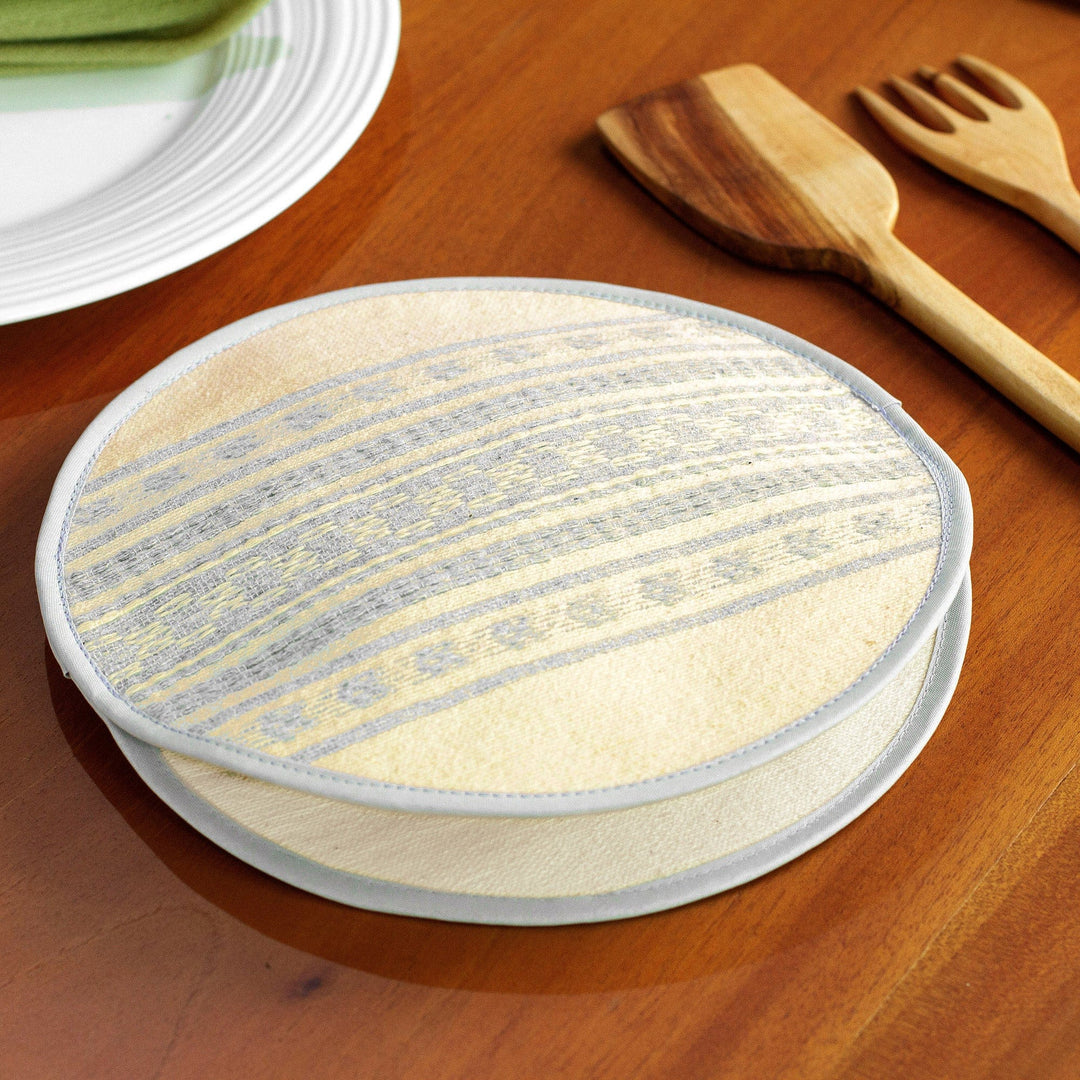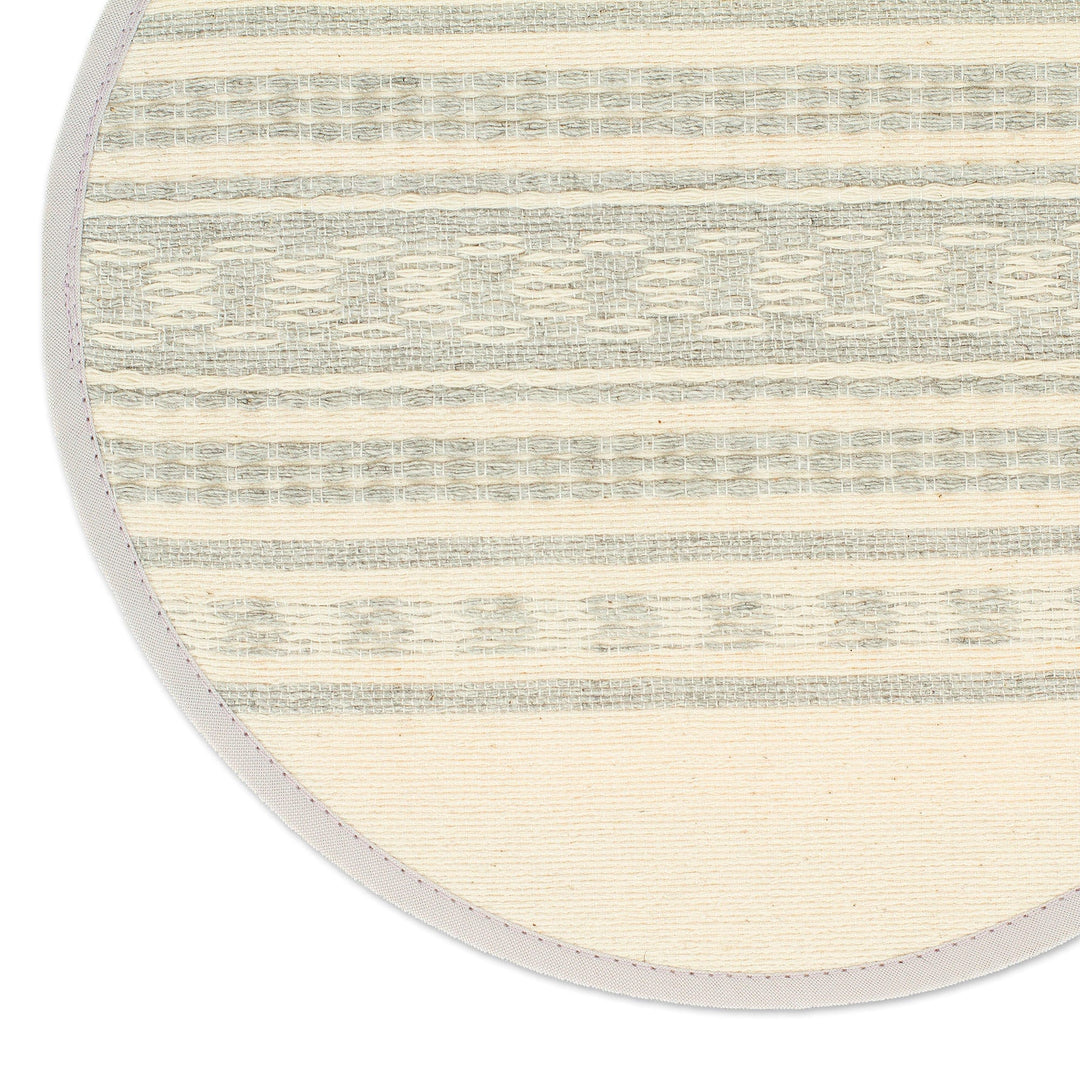 Handloomed Cotton Fabric Tortilla Pouch from Oaxaca Mexico - Warmer in Alabaster
$30.00
$0.00
Available Premium Gift Wrap
You can optionally add Premium Gift Wrap into cart.
Learn more >
Overview
Description
Specializing in kitchen linens, Zapotec descendant Olga Jimenez weaves this ivory cotton tortilla warmer on the backstrap loom in a process that dates to the 16th century. First created in what is today known as Mexico, the tortilla plays a quintessential role in Central and North American cuisine, with an increasing presence on other continents. Commonly used for preserving fresh tortillas and for warming them in the microwave, tortilla holders go hand-in-hand with the Western Hemisphere's favorite flatbread.
100% cotton
1.28 oz
0.2 inches H x 9.8 inches Diam.
THE STORY BEHIND THE PRODUCT
Artisan Organization: Olga Jimenez
Country: Mexico
"I was born in Teotitlan del Valle, a weaving town in Oaxaca. It is the land of sheep's wool and colorful handloomed textiles.

"You might say I have weaving in my blood. When I was 12, my parents began teaching me to weave. And so I learned the history and the essence of this beautiful tradition.

I work together with my husband, Mario Chavez, who is also a weaver. In the case of women, we learn at a very young age. It's a tradition that goes back to the 1500s.

"We had the natural pigments and knowledge of them. The Spaniards introduced the treadle loom. And it became a custom that women weave.

"What do I like best about my work? Why do I continue weaving day by day? I want to preserve this tradition that has made me the woman I am today.

"I want to teach my children this beautiful legacy, and this is my inspiration. I want them to observe the details of our craft, and discover the peace and satisfaction it brings.

"It's wonderful to be able to show my work to the world. For me, this art is part of my identity, and I want to encourage my community. Thank you for helping me preserve our Zapotec culture and its magic. I hope to continue this work.""