Our GlobeIn Premium Wrap
Hand wrapped with love, each gift comes with its own regional pattern, giving your gifts an international flair.
Premium gift wrap – $5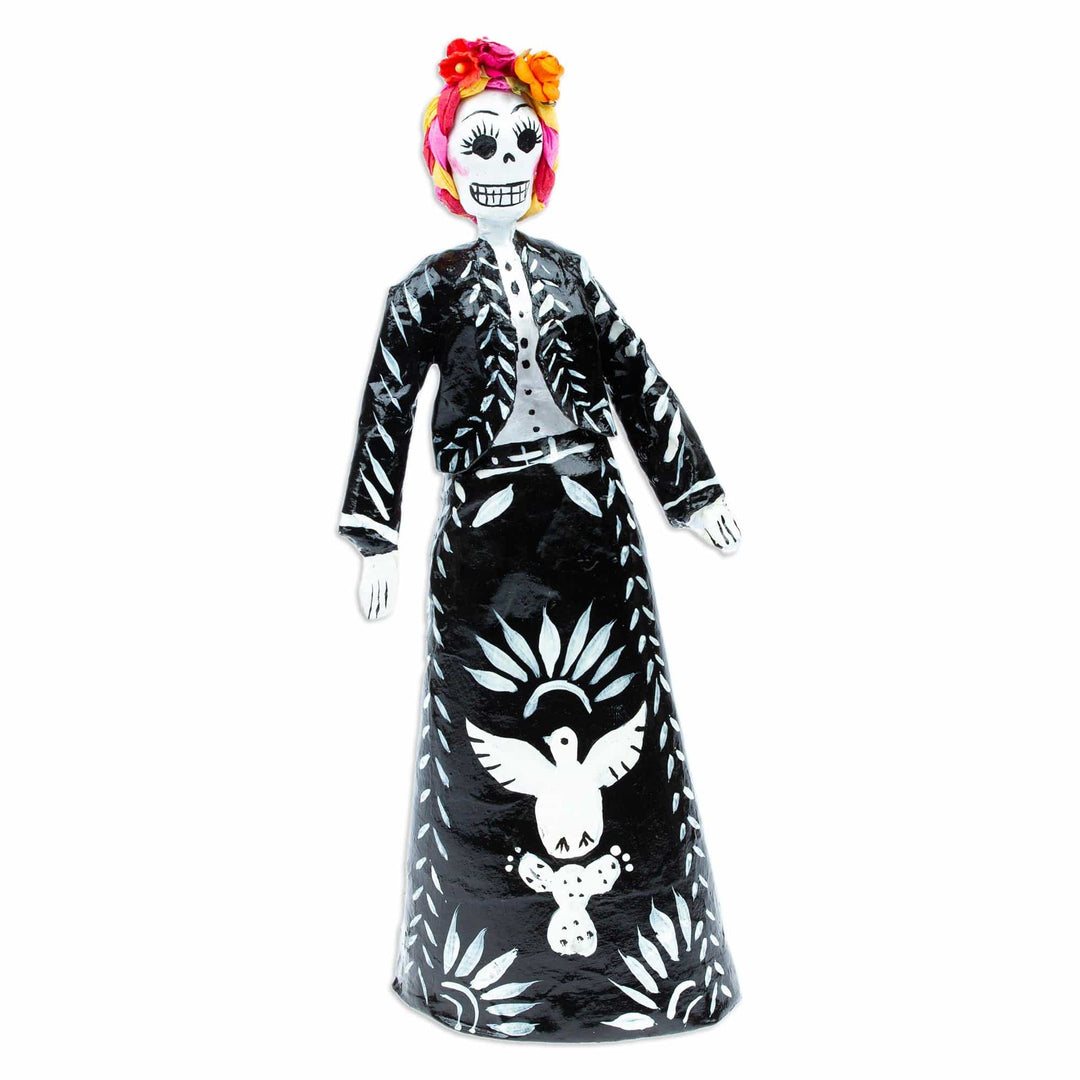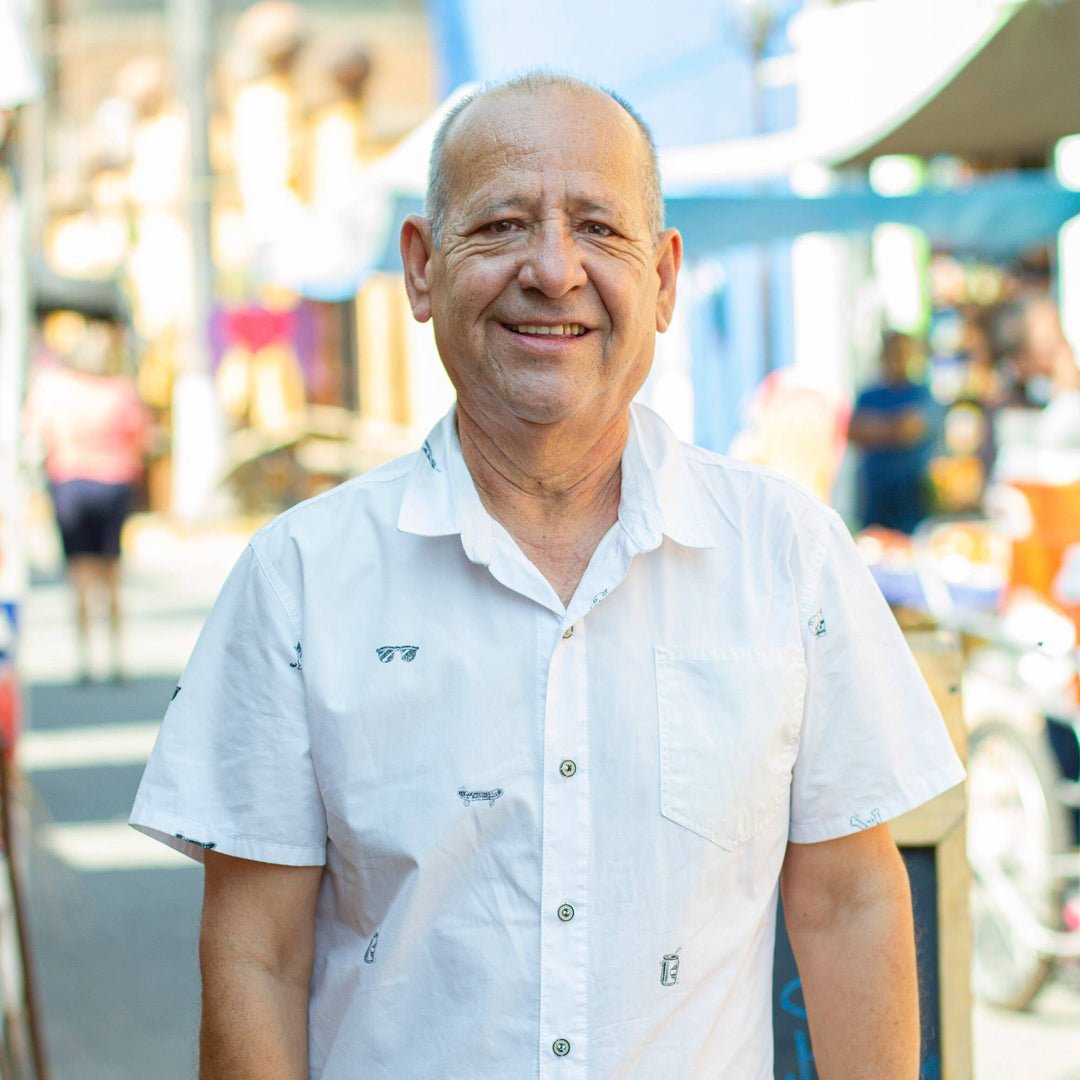 Papier Mache Catrina Figurine - Gallant Catrina in Black
$55.00
Guest price
$44.00
Member price
Overview
Description
The Catrina is a traditional symbol of the Day of the Dead celebration. Its deep cultural value inspires artist Miguel Zambrano to handcraft this gorgeous creation made from papier mache. He hand-paints the Catrina in a mariachi suit, adding an elegant black tone that makes this figurine a unique addition to your home decor.
Papier mache
80 g
26 cm H x 10.5 cm W x 6.5 cm D
THE STORY BEHIND THE PRODUCT
Artisan Organization: Miguel Zambrano
Country: Mexico
"I am Miguel Zambrano, originally from Guadalajara, Jalisco, and I create figures with papier mache.

"My grandparents were founders of Parque Morelos and they started this tradition of creating pieces made 100% by hand with papier mache. They made and sold papier mache dolls and since I was a child I used to play with dolls, hats, masks, wooden horses and tin trucks. Throughout my childhood, that was my gift for the Day of the Dead. It was very common that day, during the All Saints Fair. When I arrived I already knew that they were going to give me a hat, a mask, a doll or something made of papier mache. When I was growing up I was interested in learning to do what I liked so much. However, I did not start making catrinas until I was 28 years old.

"I started making catrinas but little by little the need arose in me to do something more, something different. My mom and sister were already selling on their own in Morelos Park, and I started making some pieces to sell there. Since I wanted to do something different, I started making virgins and focused on that. I also made devils, skulls and skull masks, etc. Maybe that's why some of the catrinas I make are a bit different from the others.

"I learned to do it by watching my grandparents; my entire learning process was by observing what they did. That knowledge was engraved in my memory thanks to the fact that I observed it since I was a very young child. However, I moved away from it for many years. Later, at the age of 25, I decided to take it up again and do it on my own, and, although I have never taken a course, and nobody has taught me as such, today I know how to do it thanks to the fact that I started asking, researching, and seeing how others did it. I started making these pieces as a hobby but then I liked it so much that I started selling them and making them in larger quantities until I dedicated myself entirely to this. That's how I started but no one ever instructed me; it was almost as if it was already in my blood.

"To make the designs I always try to do things differently from what other people do. Sometimes ideas come to me that inspire me to do something different and original. As a papier mache craftsman, I think there is no limit when it comes to making a piece and so far I think I can make anything I want. Currently, I exhibit my pieces in some galleries, fairs, events and exhibitions.

"I also really like teaching. I give workshops to private schools. I was recently invited to a project that I really liked, which involved rescuing the traditional dolls from Morelos Park. I was the one who made the dolls and the one who took care of the labor. Many young people participated and I was very impressed by their great interest in rescuing this traditional craft. It was an extraordinary experience.

"One of the most significant recognitions for me has been the one they gave me when I made a great Tree of Life. There were two categories, papel picado and papier mache. I won in papier mache for having a different piece. It was a meticulous job that took me more than 100 hours and for which I feel very proud. That motivated me and one day I would like to be recognized for doing different things with papier mache, with a different and innovative technique. I would like to leave a mark or trace of something important.""