Our GlobeIn Premium Wrap
Hand wrapped with love, each gift comes with its own regional pattern, giving your gifts an international flair.
Premium gift wrap – $5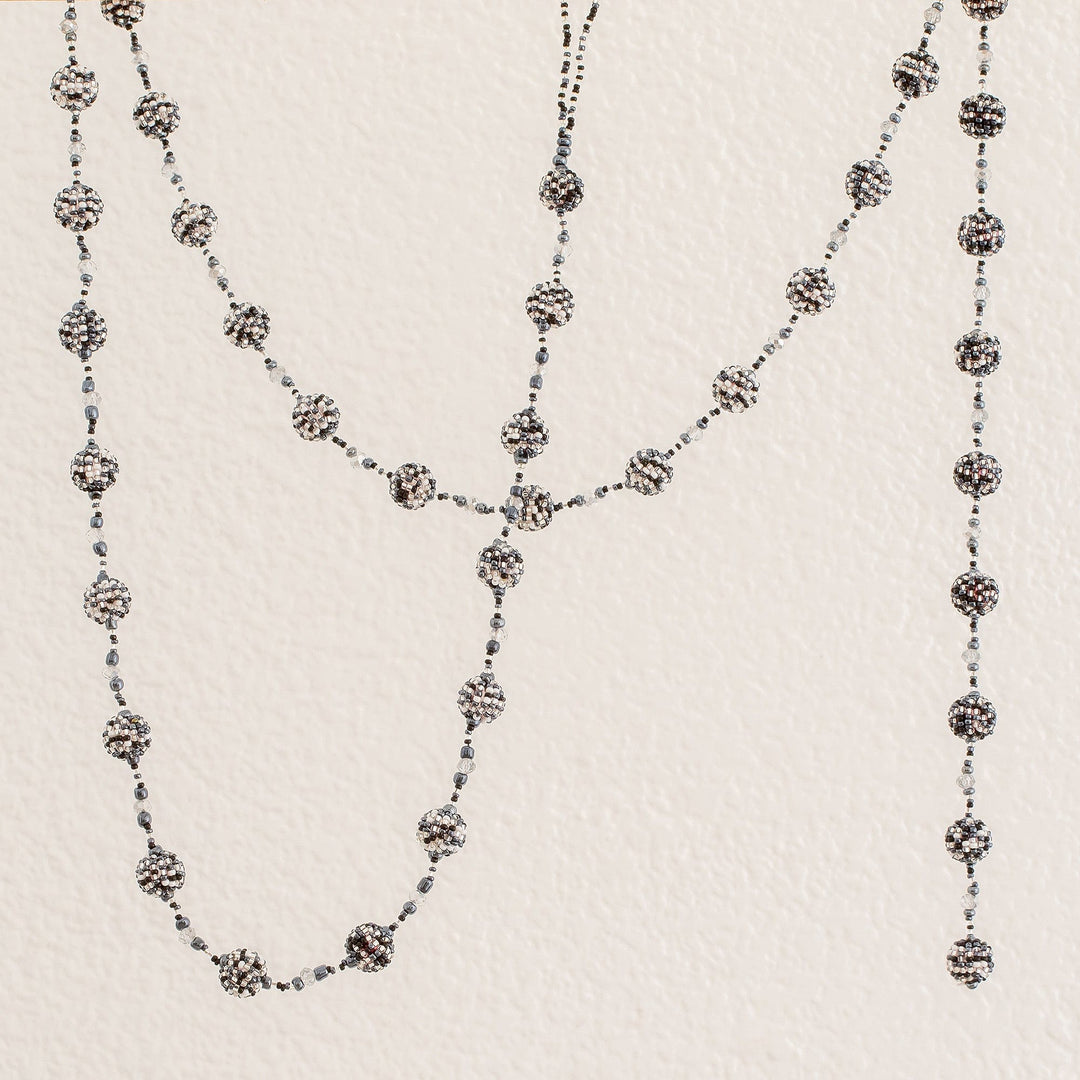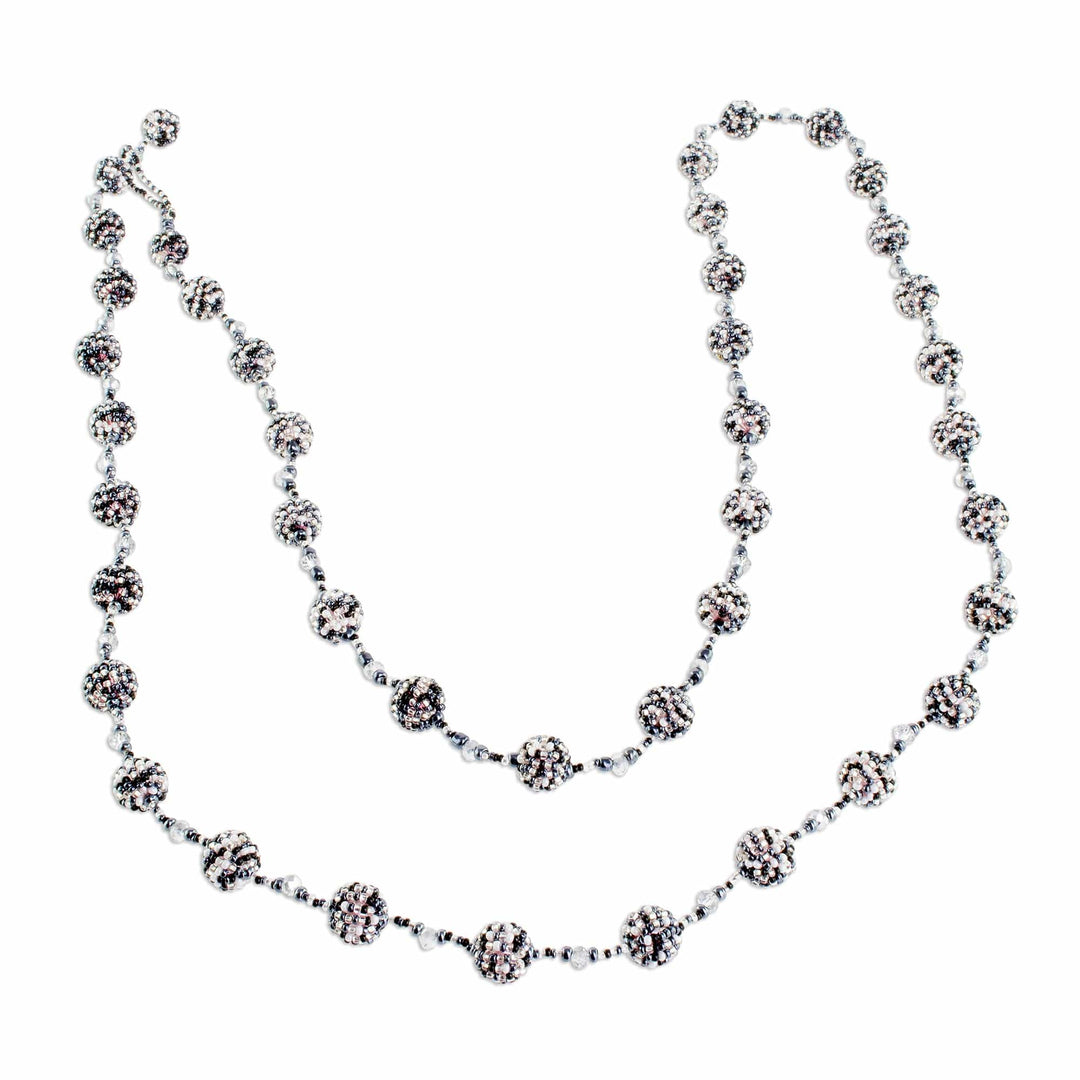 Glass Beaded Garland - Brilliant Night
$57.00
Guest price
$45.60
Member price
Overview
Description
Guatemala's Santiago Atitlan Women's Group create a wonderful piece of holiday decor. Wrapping the tree, this garland is handcrafted with petite glass beads in tones of white, beige, grey, and clear.
Glass beads
0.12 kg
152.4 cm L x 1.5 cm W
THE STORY BEHIND THE PRODUCT
Artisan Organization: Santiago Atitlan Women's Group
Country: Central America
"In 2006, we launched a program for young men and women with special needs. Our main objective was to help teach them skills that perhaps they weren't aware of but that they could discover with help.

"Today, these young people create handicrafts with recycled materials and, thanks to this, they generate an income that helps their families. Some time ago, this group had a wonderful idea to help the entire family. So we formed a group of mothers who are artisans and organized the Seed Bead Artisans of Santiago Atitlan.

"They've discovered the spirit to move ahead in life with these new skills. They are able to create millions of designs they never imagined before. One of the courses focused on seed bead art.

"It was quite a challenge at first but we've seen significant changes, not only in the women's finances but also in their enthusiasm and self-esteem. They've become aware of what they can achieve, that they can earn an income and play an important role in society. They realize they are capable of changing their own lives!

"This project has given them the opportunity to see beyond all the problems, the difficulties. We love our children and we're excited at the idea of seeing them grow with the knowledge that they can do all kinds of things, the same concepts that helped us.

"We're very happy to be able to contribute to the family finances. Times are tough these days but there's always a light to guide us and it leads us to the right place at the right time. This is how we've made progress.

"We craft our jewelry and ornaments with much dedication. Behind each one is a woman who wants to help her family. We love nature — the colors, the textures and the creatures that inhabit it. We're lucky to live in a country rich in flora and fauna. This is why we like to represent them in designs that represent the beauty of the perfect gifts God has given us. We need to take care of them.""