Our GlobeIn Premium Wrap
Hand wrapped with love, each gift comes with its own regional pattern, giving your gifts an international flair.
Premium gift wrap – $5
Christmas Manger Scene Retablo Diorama - Nativity in the Highlands
$137.00
Guest price
$109.60
Member price
Overview
Description
Watching over their tiny son, young Mary and Joseph are awestruck as they receive the visit of Andean shepherds. All wear the warm clothing of the Peruvian highlands. The Christmas star illuminates the charming scene by Julio Gallardo. This traditional diorama is known as a retablo; each figurine is individually modeled and painted by hand.
Tornillo wood, ceramic, iron hinges
0.24 kg
Open: 18 cm H x 21 cm W x 5 cm D
Closed: 18 cm H x 10 cm W x 5 cm D
THE STORY BEHIND THE PRODUCT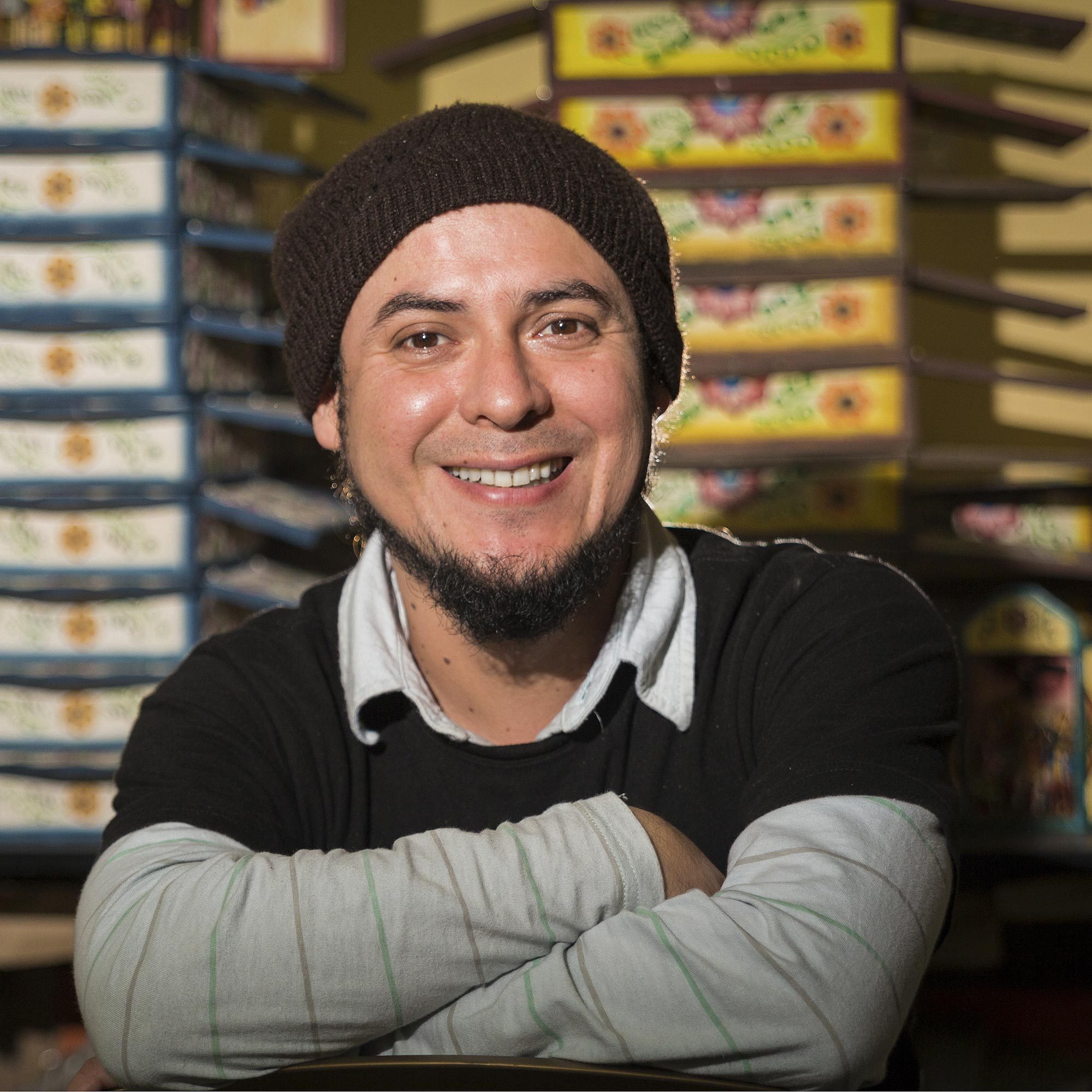 Artisan Organization: Julio Gallardo
Country: Peru
"My name is Julio Cesar Gallardo Montoya and I was born in Lima in 1979. I am sincere, sensible and loyal. My career path hasn't been easy and I've been through difficult moments, but I'm proud of every step I've taken. All of my experiences have helped me become stronger and continue working toward my dreams.

"After finishing high school, I got a steady job, but I soon realized it didn't make me happy or fill my life with joy. I wasn't passionate about technical work, so I decided to quit, even though it meant not having a steady income. I knew immediately that I didn't want to keep spending my time doing something that I didn't enjoy. One day, I was speaking with some friends and one of them told me he needed help in a workshop creating the tradition Ayacucho retablos, or dioramas. This is how my love for Peruvian art and tradition began.

"I didn't know if I'd be able to develop the skills I have now but, thanks to this art, I was able to learn a lot — not just the manual work, but also the history behind each piece and thus deepen my understanding. It's something only time has taught me through this beautiful craft.

"I worked in a retablo workshop where it was forbidden to teach certain techniques to others. I enjoyed the craft so much that I decided to learn everything and I would come home at night and attempt to replicate what I'd done that day. This is how I perfected my technique and achieved a finished retablo with the quality I desired. And I realized this is what I wanted to do for the rest of my life.

"I really love my work because it allows me to capture any scene, any thought or piece of music or idea in a wooden box and deepen the meaning in each detail. I'm very passionate about my new creations because they reflect my Peruvian culture — our traditions, our people, the streets and country of my birth.

"I don't use industrial processes. I use flour, plaster, chalk, tempera paint and wood. None of these are toxic or harm the environment.

"My future plans are to make my workshop bigger with more innovations and I dream of exhibiting my works around the world and becoming one of the best in my field. I am determined to work very hard so my son will be very proud of his father, and my wonderful family will be part of this dream.

"I thank you for opening the doors around the world to show that Peruvian art is very valuable and beautiful. Working with effort and dedication is always rewarded.""