Our GlobeIn Premium Wrap
Hand wrapped with love, each gift comes with its own regional pattern, giving your gifts an international flair.
Premium gift wrap – $5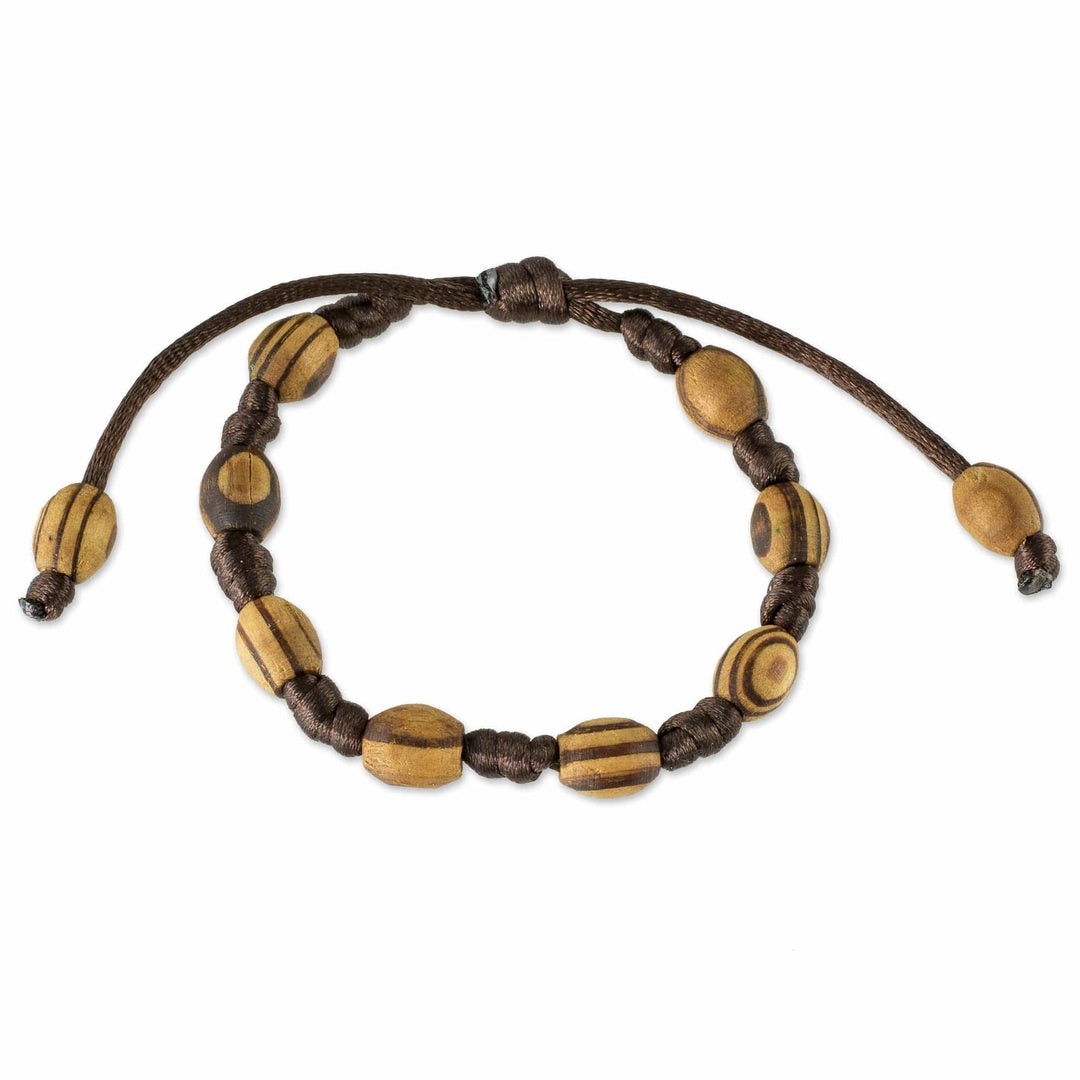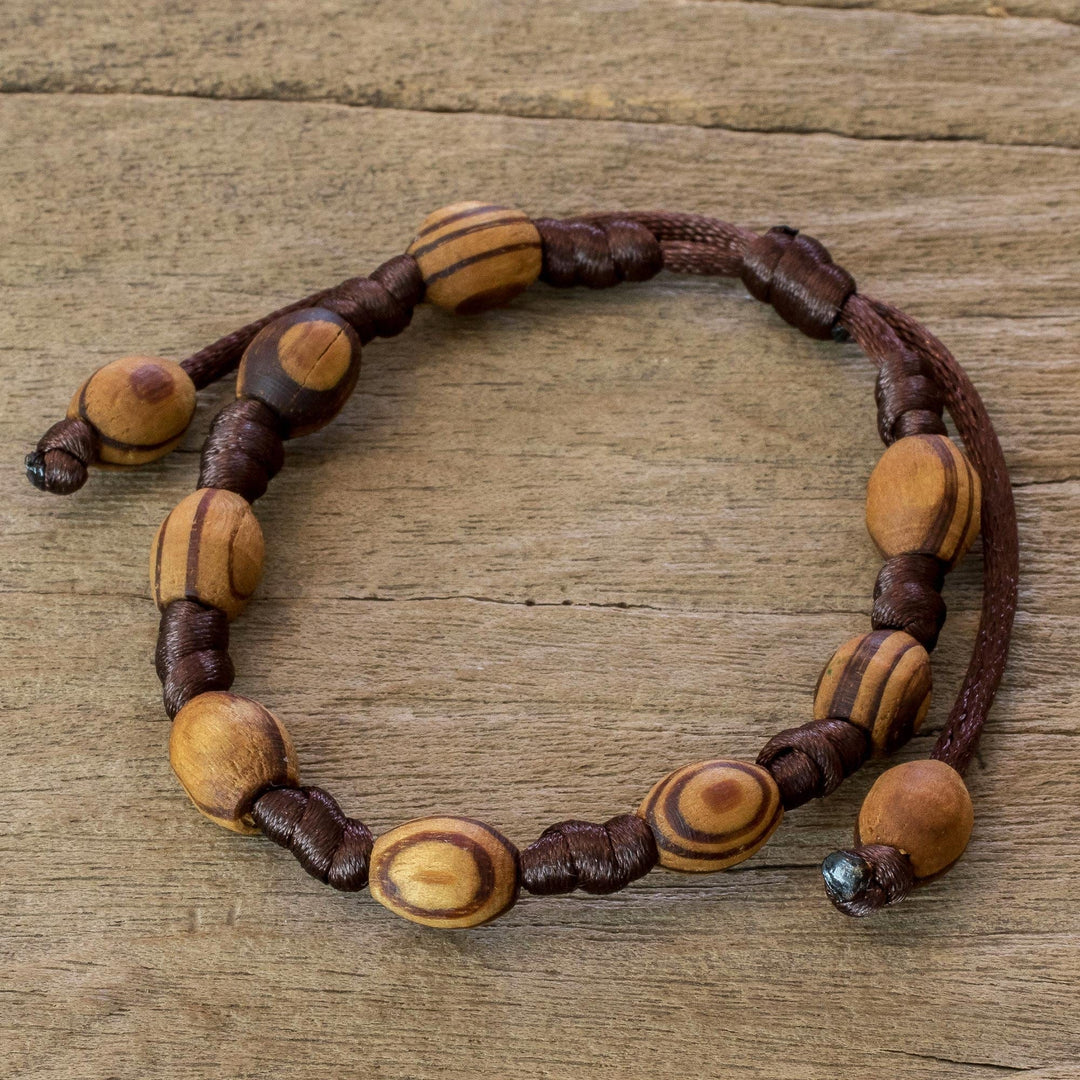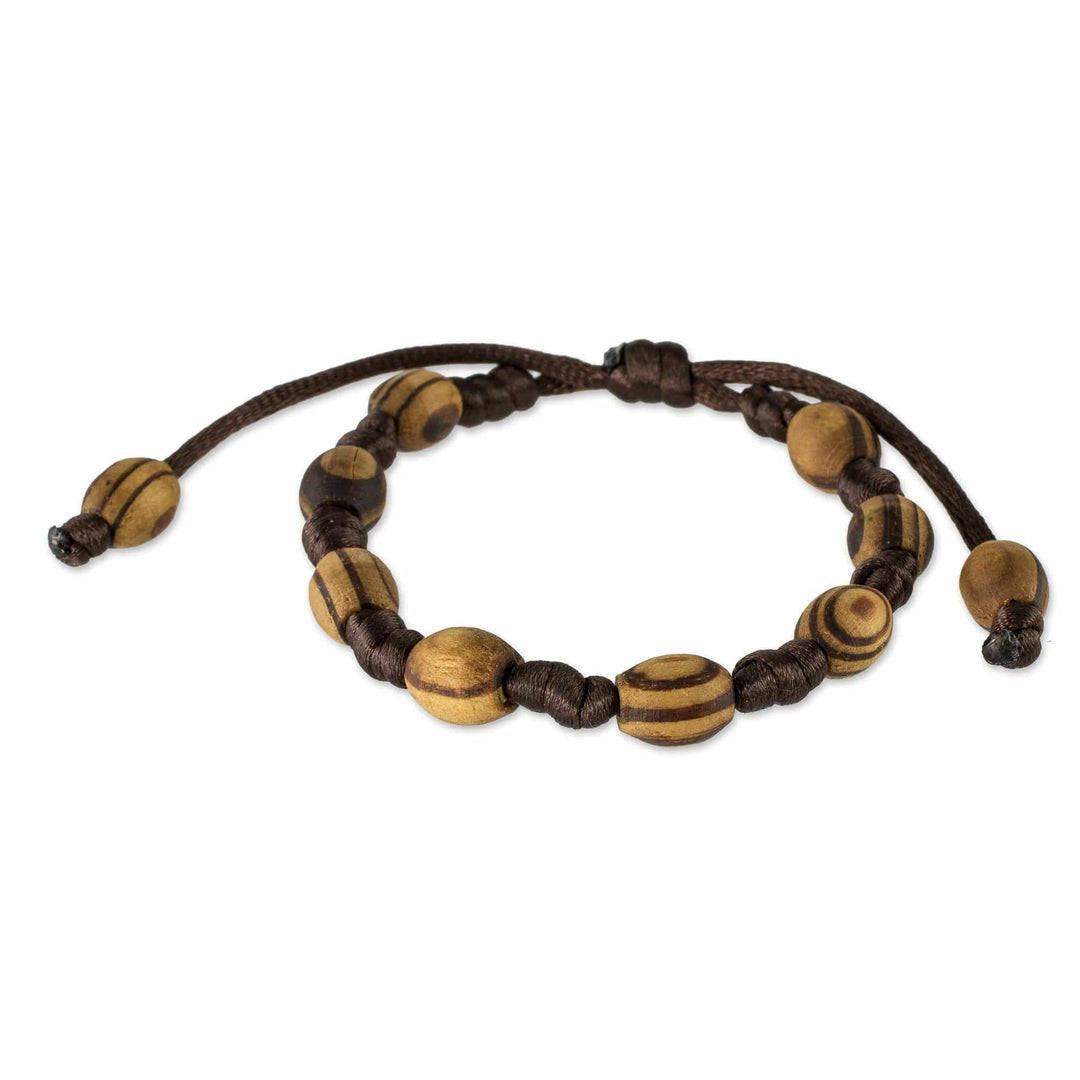 Brown Macrame Bracelet with Parota Wood Beads - Beautiful Nature
$15.00
Guest price
$12.00
Member price
Overview
Description
Lesbia Back exalts the beauty found in nature with this handcrafted bracelet. Tropical parota wood beads bring an earthy allure to her design. The Guatemalan artisan knots them by hand, and the length can be adjusted by sliding the knot along the dark brown cords.
Parota wood, polyester cord
0 oz
5.5 inches min L - x 11 inches max L x 0.3 inches W
THE STORY BEHIND THE PRODUCT
Artisan Organization: Lesbia Back
Country: Guatemala
"My name is Lesbia Back. I was born in the beautiful city of Antigua Guatemala, located in the department of Sacatepéquez. I had a very beautiful childhood; I grew up with my parents and my siblings in a humble home, and since we were little they taught us the value of work.

"I am a housewife, which allowed me to be present in each stage of growth of my three sons. I was able to educate and train them with many values. Today, two of them are graduates and are living abroad, where they also work thanks to their excellent university education. My third son no longer lives with me, but in the same way he is working in Guatemala. They are my greatest pride.

"Due to being a housewife I always looked for alternatives to generate and help my husband with some income. Being at home allowed me to have different materials and to experiment in everything. I painted on canvas; sewed; I even got into the kitchen, making preserves and jellies. My kids and my husband were my biggest fans, Lesbia says with a laugh.

"While experimenting, I decided one day to undo some necklaces that were stored in my drawers. I began to make new pieces; necklaces and bracelets. The result surprised me a lot and at the same time it captivated me. My hands and my imagination together began to design new pieces. I was fascinated, because they are accessories that many women use daily to highlight our beauty, and so I continued creating and making. I started selling with acquaintances; and then my acquaintances brought me more clients, and thus little by little I have been able to develop my skills as an artisan in this beautiful art.

"I really love having a way to help my husband. He is an exemplary husband who has always supported me in everything and has been my partner in experiments. I am very happy to present my products to international clients, because it fills me with more encouragement to continue. We are now a small family of three members, and this helps us a lot for our day to day and to be able to function better in society. You will have in your hands products that, I assure you from my heart, are made with great dedication.""
100%
of reviewers would recommend this product to a friend
charming accessory
nicely sized, smooth feel and great colors - gender neutral color and design - love it!
Lovely
This piece is well made, and boho.