Our GlobeIn Premium Wrap
Hand wrapped with love, each gift comes with its own regional pattern, giving your gifts an international flair.
Premium gift wrap – $5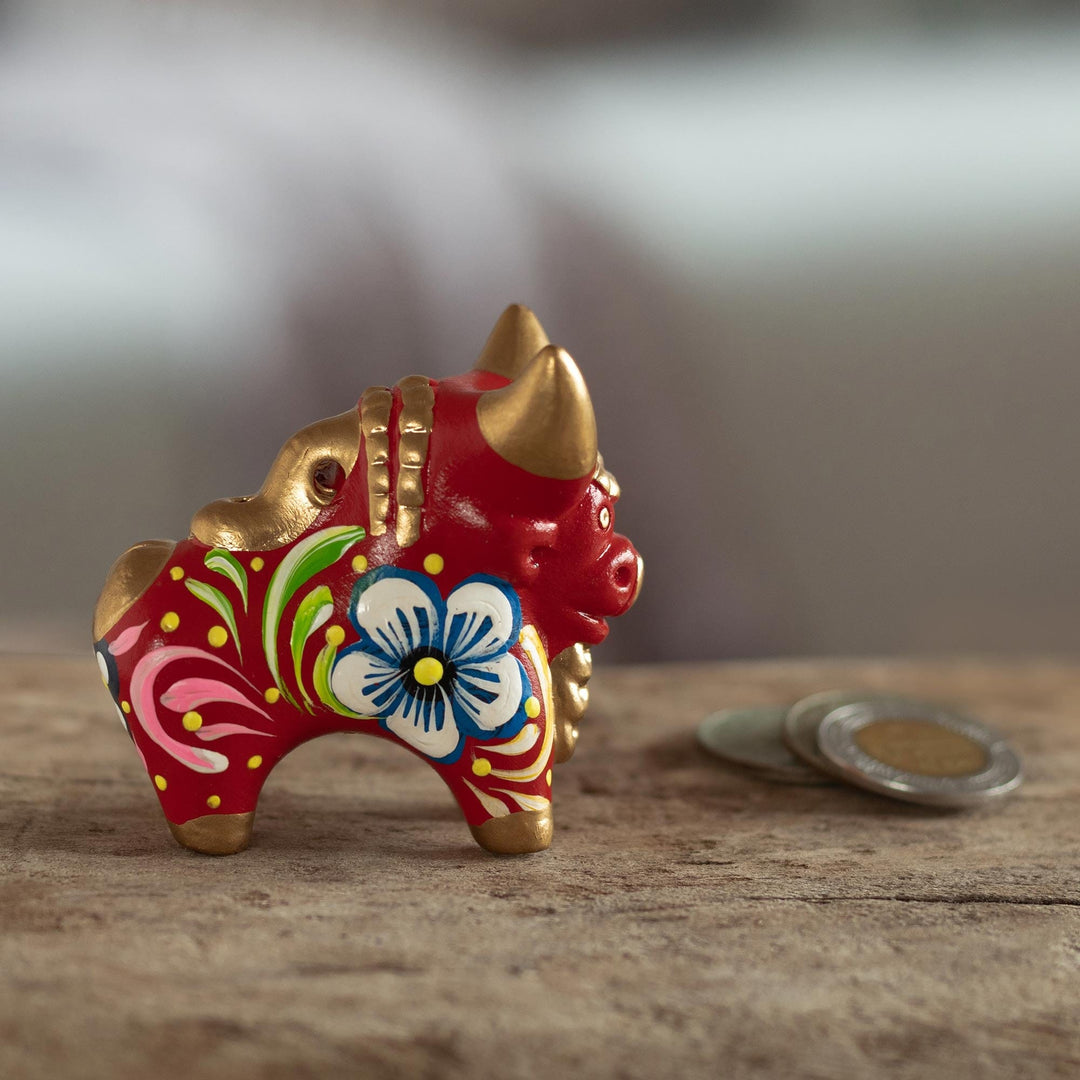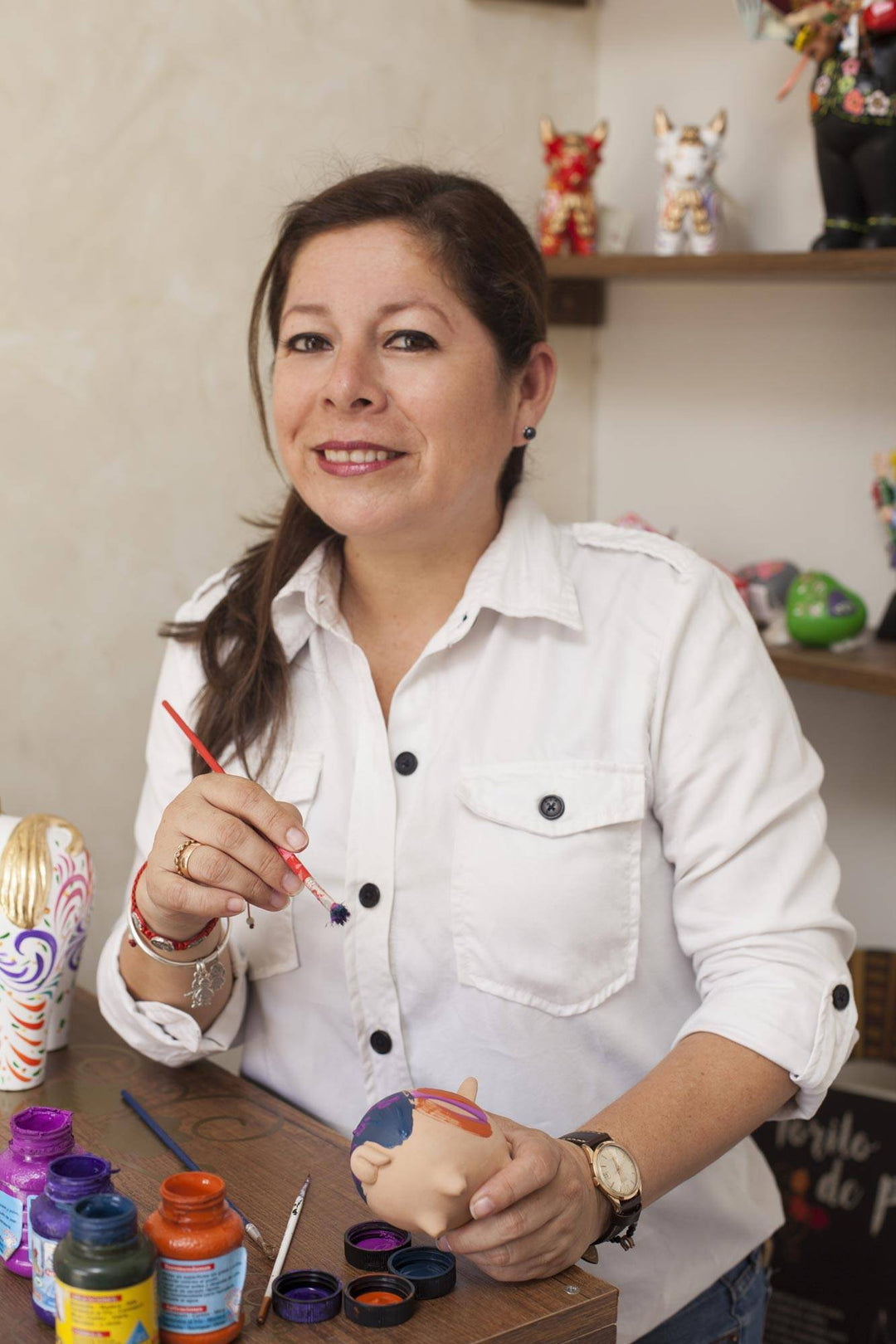 Ceramic Figurine - Little Red Pucara Bull
$32.00
Guest price
$25.60
Member price
Overview
Description
A charming red bull tells the story of the torito de Pucará, a bull that was to be sacrificed by the people of Pucara in order to bring much-needed rain. However, the bull resisted, using its horn to pierce the side of a mountain, bringing a flood of water that pleased the people of Pucara. Maribel Posso Olivares draws inspiration from that myth, crafting this ceramic figurine in the characteristic style of Pupuja, painting the red bull by hand with metallic-colored accents and multicolored floral motifs.
Ceramic
40 g
5 cm H x 6 cm W x 3 cm D
THE STORY BEHIND THE PRODUCT
Artisan Organization: Maribel Posso
Country: Peru
"I'm Maribel Posso Olivares. I majored in journalism and worked at an airport checking passengers' documentation, but I wasn't passionate about my job despite meeting interesting people from all over the world. I've always been interested in Peruvian art, especially in ceramics.

"As a child, I would travel along the mountain range during the summer. I'd visit different towns in the Castrovireyna Province, which is filled with picturesque blue skies, green fields with the scent of damp earth and the bright colors of women's dresses. I said to myself, 'Bingo! The bright colors are what were missing from Peruvian arts and crafts.'

"Although I'm not a painter, I've always been attracted by colors. I'm a self-taught ceramist and consider myself a creative person who can make up her own designs in a free-spirited way not taught in schools.

"I believe in positive energy and good vibes. I'm a huge optimist. I got together with my dear friend Magari Quiroz, 'Maga,' a reporter and classmate from journalism school. She suggested bringing back the alasitas motifs, which are the wishes that the ekeko dolls bring. These wishes can be anything and range from travel to buying a home. 'Alasitas' is an Aymara word that means 'buy me.'

"Maga proposed I should create my own version of these traditional images. In 2011, we began creating colorful little houses and wagons that shoppers liked. We also included the message 'Discover your dream' and a history about alasitas, which are gifted as wishes.

"It was difficult to find a ceramist. We contacted sculptors and sculpture professors from the Escuela de Bellas Artes to bring our ekekos and Pucara bulls to life.

"Today, we have around 12 people in our workshop.

"I hope to reach more people and show them they can achieve their dreams. I want more people to gift dreams with my designs. They are full of love and color are the result of teamwork and passion. This craft fills me with happiness and comforts my heart.""